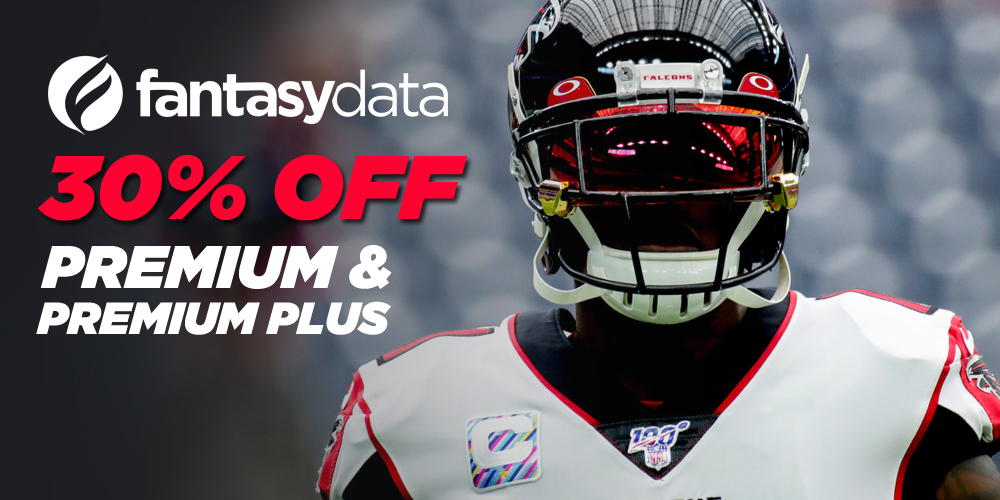 Black Friday Sale! 30% Off
---
Black Friday Sale
FantasyData is one of the fastest-growing sites in the sports industry. On top of being a leading sports data company, providing real-time and post-game feeds across all major sports to both the fantasy and other industries, we offer premium memberships for the Fantasy and Daily Fantasy Sports fan. This season we created many exciting new premium pages including our Advanced Metric pages along with adding premium content to help you win your fantasy league.
Take advantage of our Black Friday offer and get either FantasyData's Premium or Premium Plus membership at 30% off the regular price for life. To see a complete list of all the features offered in our memberships click here or visit our pricing page link in the menu.
---
Get 30% Off F

or Life!
Premium & Premium Plus Memberships
Use Promo Code: BLACKFRIDAY

---
Simply use the promo code "BLACKFRIDAY" at checkout at receive 30% off the regular monthly price. This promotion is a lifetime deal. You will get the 30% off as long as your account is active. With all the exciting tools and features we have planned for 2020, you'd be getting in cheap. This Black Friday deal Expires at Midnight DEC 2nd so signup today!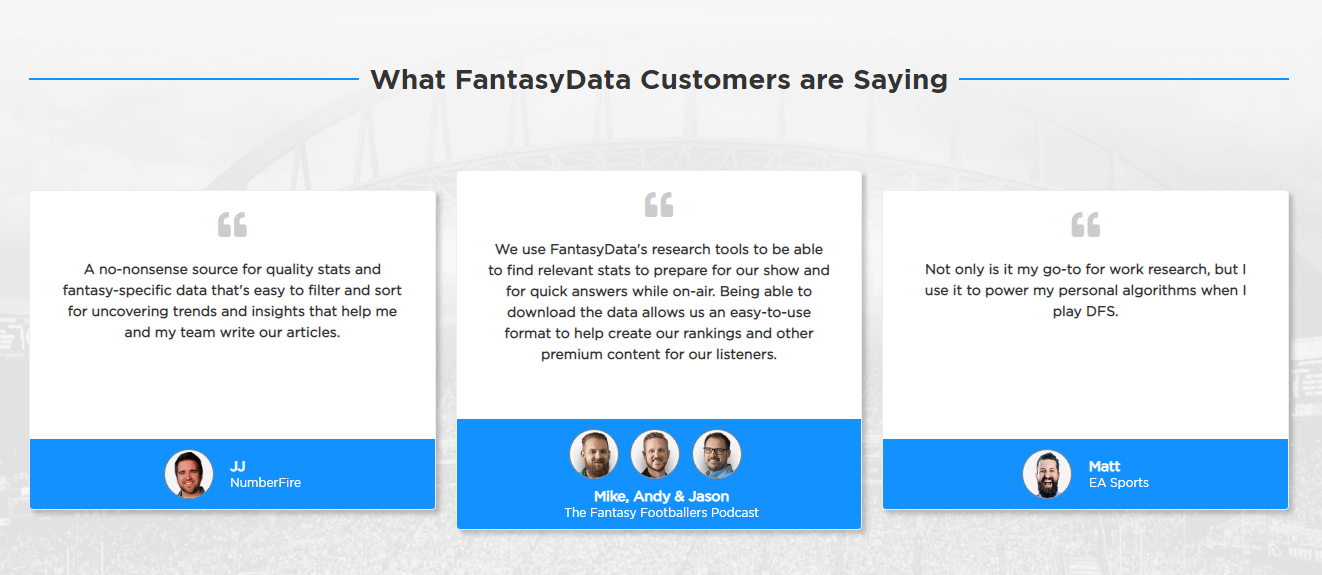 STAY IN TOUCH
Sign up for FantasyData's newsletter and get awesome content sent to your inbox.
We'll never share your email address and you can opt out at any time, we promise.
---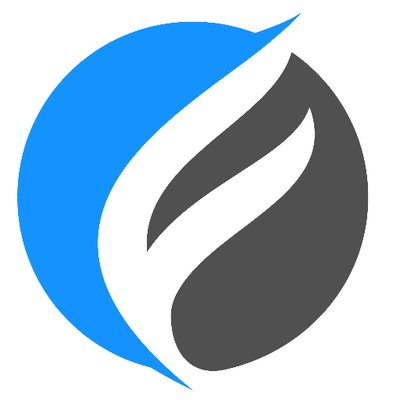 FantasyData was created by CEO Scott Gimpel out of necessity when a need for sports data feeds on a different project was met with a lack of market options and steep pricing for start-ups from incumbent competitors. Our first few years in operation were marked with slow organic growth by providing NFL feeds to various fantasy companies. Starting in 2013, FantasyData made a push into the global sports data market by launching new sports and more comprehensive coverage. Today, we provide general and fantasy-specific feeds for all major professional and college sports, golf, NASCAR and top domestic & international soccer leagues. Headquartered in Philadelphia PA, FantasyData is privately held and debt-free, servicing more than 150 clients globally from fantasy & gaming to mobile, web and broadcasting industries.