Fantasy Football Rankings: Week 3
---
Week Three Fantasy Rankings
This article will showcase the FantasyData staff's Week 3 rankings along with commentary on players I'm higher on or lower on in my own personal rankings. We now have two weeks of NFL action to build rankings and projections on. The advanced metrics and other resources available at FantasyData are invaluable when studying results in preparation for the upcoming week's slate of NFL games.
Before I jump into some quick notes about my personal fantasy football rankings for Week 3, I'm currently ranked within the top-20 entering Week 2 for fantasy ranking accuracy. FantasyPros puts 150+ expert fantasy gurus to the test each week by measuring their fantasy rankings and score accordingly. This is my first year doing rankings specifically for FantasyData. I'm happy to be on the experts representing our organization in the competition. Without further ado let's dive in.
ECR- Expect Consensus picks at FantasyPros
Fantasy Players I'm Higher On
Kyler Murray (QB) Arizona Cardinals (QB8, ECR QB11)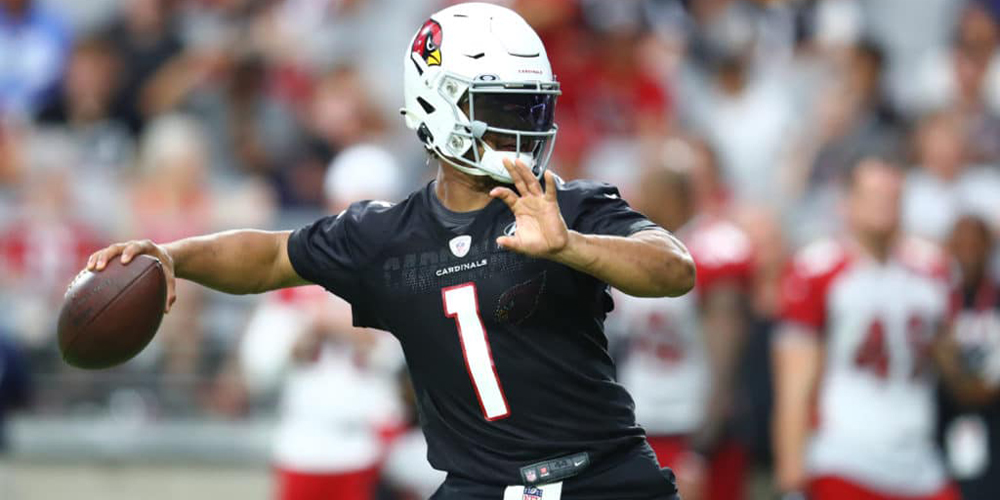 Did you know that Murray is the second quarterback in NFL history to throw for 300 or more passing yards in each of his first two career games according to Pro Football Reference? The Cardinals rookie quarterback has averaged 47 pass attempts per game. Arizona is also leading the NFL in no-huddle rate (54%) according to Establish the Run's Pat Thorman. The Cardinals air raid offense under new head coach Kliff Kingsbury and Murray have shown improvement each game. Arizona's offensive line continues to be an opportunity, but the No. 1 overall pick has the athleticism to overcome that. It has been surprising to not see him with more rushing attempts. Murray currently has six on the season. Two statistics that are particularly useful when analyzing results are expected points (EP) and fantasy points over expectation (FPOE). EP is based on the average fantasy point value of plays in similar down, distance, and field position instances. FPOE, on the other hand, takes a player's actual fantasy points and subtracts out the expected points. EP measures volume while FPOE measures efficiency. Murray currently leads all QBs with an EP of 23.3. He currently's averaging -2.0 points per game fewer than expected right now. More productive games are ahead for Murray in this offense. He can be viewed as low-end QB1 at home in Week 3 against the Panthers.
Todd Gurley (RB) Los Angeles Rams (RB9, ECR RB15)
Gurley's accumulated 34 touches, 168 total yards, and one touchdown through two games. He's played 67 percent of the offensive snaps to Malcolm Brown's 31.3 percent. The week to week touches of both RBs will be difficult to project. This split shouldn't come as a surprise considering how vocal the Rams coaching staff have been this offseason about Gurley's arthritic knee and managing his workload. Gurley has a rushing EP of 7.9 and a receiving EP of 3.3. He's currently averaging 3.1 rushing points per game more than expected right now. Gurley's currently averaging 17.5 opportunities per game this season and can be viewed as a low-end RB1.
Curtis Samuel (WR) Carolina Panthers (WR25, ECR WR32)
Samuel led the Panthers in air yards last week. This is good, but Cam Newton's quality of play this season is not. He currently has a true passer rating of 56 on the season. This advanced metric factors out unpressured throwaways and dropped passes. Samuel's matchup against the Cardinals secondary is very favorable. Arizona has allowed 309.5 passing yards per game. Kyle Allen is expected to start for Carolina in place of Newton. He was solid last season in limited spot duty. Allen completed 20 of 31 passes for 266 receiving yards and two touchdowns over two games. He also rushed for 19 yards and one touchdown. Samuels can be deployed as a high-end WR3.
Nelson Agholor (WR) Philadelphia Eagles (WR31, ECR WR40)
Agholor caught eight of 11 targets for 107 receiving yards and a touchdown against the Falcons last week. The injuries to DeSean Jackson and Alshon Jeffery created an opportunity for the 26-year old receiver to shine. Both are on the wrong side of questionable leading up to Sunday's showdown with the Lions. Agholor is a plug and play high-end WR3 in Week 3. He is my preferred option over Zach Ertz and here's why. Through two games this season he's accumulated 23 targets and has a true catch rate (divides total receptions by total catchable targets) of 62 percent while averaging 1.7 yards per pass route. Ertz is struggling to get open with only 0.82 yards of separation and has a success rate of 16.7 percent on contested catches.
Fantasy Players I'm Lower On
Chris Carson (RB) Seattle Seahawks (RB14, ECR RB9)
Here is what I wrote about Carson in the Week 3 edition of my Start 'Em Sit 'Em column.
Carson rushed 15 times for 61 yards and caught all three of his targets for 27 yards in the Seahawks win over the Steelers in Week 2. Rashaad Penny rushed 10 times for 62 yards and one touchdown. Carson's fumbled one in Week 1 and had two against the Steelers. One nearly cost the Seahawks the game. Penny saw an increase in usage as a result of the turnovers. Both are on the RB3 radar for Week 3 at home against the Saints. New Orlean's defense has allowed 147.5 rushing yards per game this season. The team will also be without future Hall of Fame quarterback Drew Brees. The stage is being set for a positive game flow situation in Seattle. Penny's in the perfect scenario given the dominos that have fallen to take advantage.
Julian Edelman (WR) New England Patriots (WR31, ECR WR24)
The Patriots offense have outscored its first two opponents 76-3. New England has outgained its opponents 846 to 492 yards. The team is loaded with offensive weapons and that's the problem as it relates to Edelman. Against the Dolphins last week he reeled in four receptions for 51 receiving yards on four targets. This was his fewest targets in a game since Week 4 of the 2016 season. New addition Antonio Brown was targeted eight times in his Patriots debut. This trend will continue for the rest of the season.
Josh Allen (QB) Buffalo Bills (QB10, ECR QB7)
Second-year quarterback Josh Allen has improved dramatically from his rookie season until now. The Bills are in a position to start 3-0 for the first time since 2011. Allen's play has improved from Week 1 to Week 2 and he has the potential to take his game to the next level against the Bengals in Week 3. Cincinnati has allowed 402 total yards per game. One concern I have with Allen is his EP and FPOE as a passer and a runner.
| | | | |
| --- | --- | --- | --- |
| paEP | paFPOE | ruEP | ruFPOE |
| 14 | 0.6 | 7.3 | 1.7 |
Allen's averaged only 0.6 points per game more than expected as a passer while averaging 1.7 points per game more as a rusher. It's important that Allen continues to develop more as a passer.
Bringing It All Together
You'll find my Week 3 rankings below. Do you agree or disagree with some of the analysis? What about how the players below are ranked? Reach out to me on Twitter (@EricNMoody) and let me know. Thanks for reading and don't forget to sign up for FantasyData Premium which will provide you access to our advanced metrics and other resources.
Data Sources: FantasyData and RotoViz
STAY IN TOUCH
Sign up for FantasyData's newsletter and get awesome content sent to your inbox.
We'll never share your email address and you can opt out at any time, we promise.
---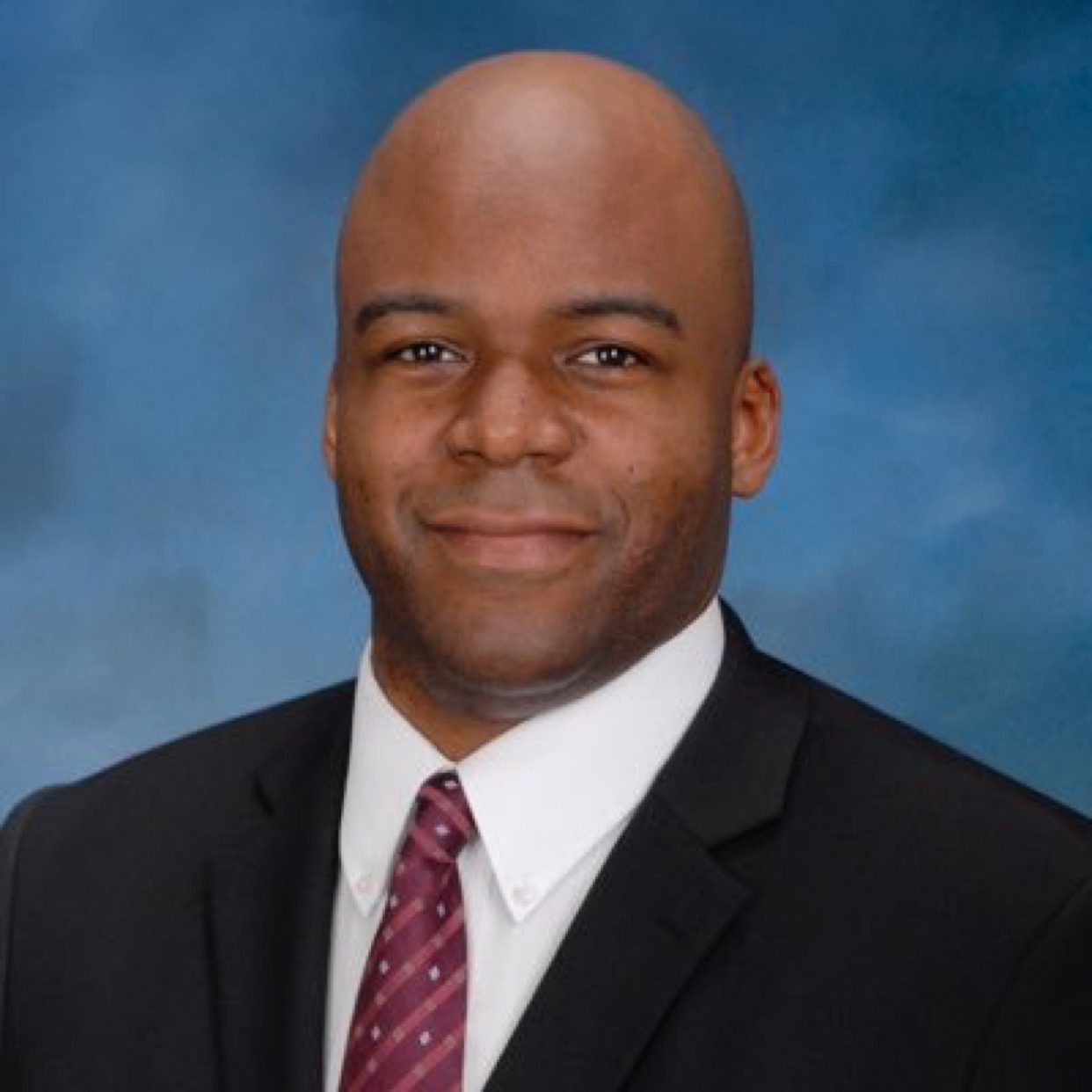 Eric Moody is a member of the FSWA (Fantasy Sports Writers Association). His writing has been featured at FantasyPros, Gridiron Experts, RotoViz, and TwoQBs. He has a lifelong passion for the game and even played at the collegiate level as an offensive lineman. Eric also participated in Dan Hatman's Scouting Academy in order to learn the process of player evaluation at an NFL level. When Eric provides advice, he uses game film, analytics, and statistics to help you understand his perspective. He enjoys time with his family, Netflix, music, bass guitar, and coffee