Top NFL DFS Stacks for Week 10
---
Week 10 in the NFL is upon us and it's another opportunity to win money in NFL daily fantasy contests. Remember that you can use FantasyData's Stacking Tool to assist you in making an ideal lineup. Here are a few stacks to potentially use in Week 10 with prices according to DraftKings:
Quick Links
Expensive Stacks
Jared Goff ($6,500), Cooper Kupp ($6,900), and Robert Woods ($6,600)
As we saw last week with Josh Allen and Buffalo, it's never a bad idea to pick on the Seahawks' defense. Goff is averaging 19.6 DraftKings points per game this season. He hasn't broken 20 points in his last three games, which has kept his price reasonable. This matchup, however, should get him going. Kupp has been a little bit inconsistent this year with an average of 15.1 DraftKings points per game. He has five games with less than 15 points. But he is coming off of a game in which he had a whopping 20 targets and scored 25 points. If he even approaches that 20 target mark, Kupp should have a monster game against Seattle. Woods, meanwhile, also had a big game against the Miami Dolphins last week in which he scored 28.4 points. He saw eight targets and even scored his second rushing touchdown of the season. Woods is used creatively in the run game which gives him a little bit more upside than the typical receiver. With talented receivers like Kupp and Woods, this is a great spot for Goff and the Rams offense.
Bring back option: DK Metcalf ($7,600). Metcalf has been the most consistent Seahawks receiver and is emerging as Russell Wilson's top target. In his past two games, Metcalf has scored 43.1 and 26.8 points. Tyler Lockett ($6,500) has seen his price drop, but he really only has a couple of big games to boost his statistics. Paying up for Metcalf, who has been on fire lately, is the better play.
Deshaun Watson ($6,900), Will Fuller ($6,700), and Brandin Cooks ($5,600)
Watson has been very consistent this season and is averaging 24.5 DraftKings points per game. He has had at least 24 points in his last four games, with a high of 35. He rushed for 50 yards last game which helps give Watson a solid floor even if he doesn't have his best game throwing the ball. With Fuller and Cooks, Watson has two guys with whom he is comfortable targeting on the outside. Fuller has a touchdown reception in each of his last six games and is averaging 17.9 points per game. Fuller has hit the 100+ yard bonus in four of his eight games. Health has always been the issue with Fuller, so when healthy he is always one to consider putting in your DFS lineup. Cooks has been coming into his own recently as well. Since he was held without a catch in Week 4, Cooks has at least 13 points in all four games, including games of 33.1 and 21.8 points. This is an excellent spot for the Texans in a game with a high expected total. Fire up Watson and company with confidence.
Bring back option: Nick Chubb ($6,800). This is assuming Chubb comes off the IR as the team is reportedly waiting until Friday to decide on the talented running back's status. This is a great matchup against a Houston run defense that can be exploited. If Chubb is held out of this game, you can easily pivot to Kareem Hunt at $6,700.
Bargain Stacks
Tua Tagovailoa ($5,600), DeVante Parker ($5,000), and Mike Gesicki ($4,300)
Tua has been solid in his first two starts and the Dolphins started to lean on him more heavily in their win over Arizona last week. He was called on to be kind of a game manager in his first game with the defense providing some of the scoring for the Dolphins. With that being the case, he only scored 6.72 points. In his second start, Tua and the Dolphins were in more of a shootout against Kyler Murray and the Cardinals. Tua's stats benefitted as the lefty threw for two touchdowns and scored 21.42 points. He is still very cheap, and Parker has seen his price drop as well. Parker hasn't been great this season, but he was targeted seven times last week and is the Dolphins' number one threat on the outside. Gesicki is averaging just 8.8 points this season, but with tight end being such a thin position, he has just as good of a chance to score a touchdown as anyone at the position. With Preston Williams out, Parker and Gesicki figure to see more targets. At a bargain price, this stack could really pay off.
Bring back option: Keenan Allen ($7,100). With the price savings with this Dolphins stack, it shouldn't be too hard to get up to Allen's price tag. He is continuing to see massive targets as Justin Herbert continuously looks his way. He has three straight games of more than 20 points and has at least 11 targets in all three games. He is the best option the Chargers have and is one of the best receivers in the league.
Antonio Gibson ($5,600) and Washington defense ($3,200)
This is a game where Washington could get out to an early lead and ride Gibson a bit. Gibson had just nine touches last game against the Giants but found the end zone for the second time in as many weeks. Two weeks ago, he had 20 carries in a win over Dallas. He is averaging 13.8 points per game. He hasn't had the huge breakout game yet, but that could be in store against a Lions run defense that is shaky at best. Meanwhile, the Washington defense has a big-time pass rush and Matthew Stafford is known to make mistakes whether it be interceptions or coughing up the ball on a sack. Defenses are generally not very consistent and Washington's hasn't been either, but the Football Team does have two games of 15 or more points, which not every defense can say.
Bring-back option: Because Washington's defense is in the stack, it is probably best to stay away from running it back with a Lions player. The Lions offense is a bit of a mess right now without Kenny Golladay who is questionable to return this week.
STAY IN TOUCH
Sign up for FantasyData's newsletter and get awesome content sent to your inbox.
We'll never share your email address and you can opt out at any time, we promise.
---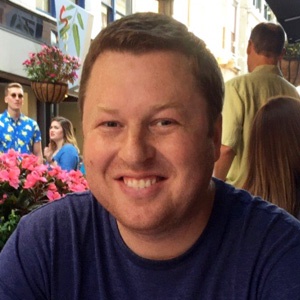 Brian Buckey is an avid fantasy sports player dating back to his first fantasy baseball league in junior high school, with fantasy experience in all four of the major sports. Brian currently is a sports writer for The Toledo Blade newspaper in Toledo, Ohio where he grew up. Brian is a proud Indiana University graduate, with a degree in journalism and is excited to provide fantasy analysis for FantasyData.