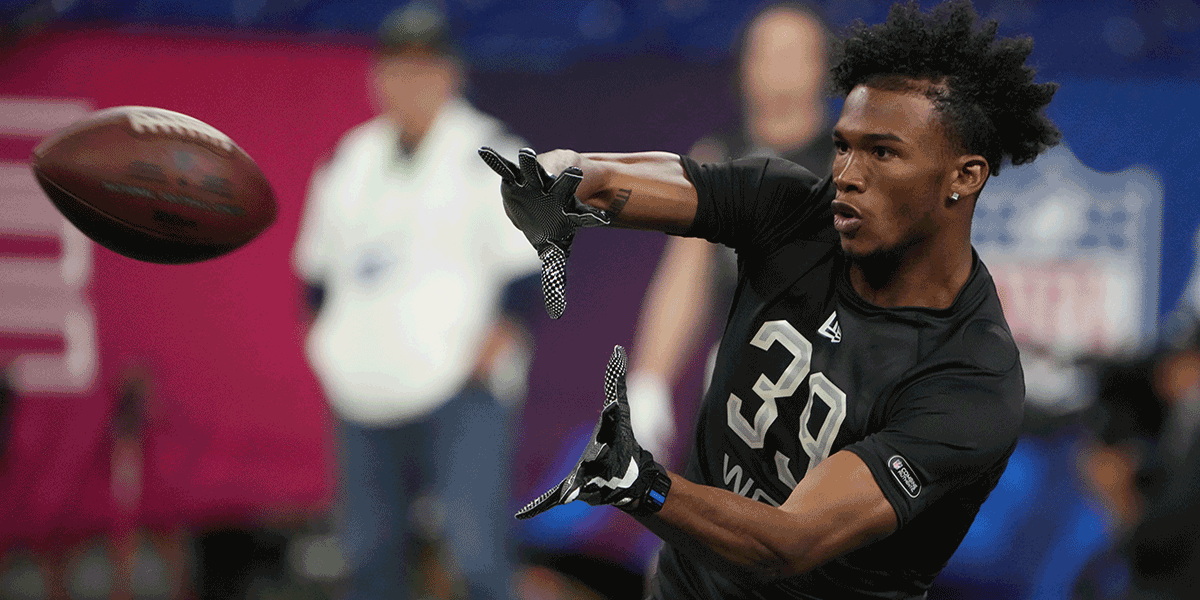 5 NFL Rookies That Will Impact Fantasy Depending on Landing Spots
---
NFL Rookies To Watch For
No matter what kind of league you are looking to play in this year Dynasty, Redraft, or Keeper leagues, NFL rookies can and will always play a big part in winning. Last season some of the top Rookies that helped fantasy champions win their leagues last year included Ja'Marr Chase (17.9 PPR PPG), Najee Harris (17.7 PPR PPG), Jaylen Waddle (15.4 PPR PPG), and the deep sleeper that if you held onto last year, you fared well come playoffs, Amon-Ra St. Brown (21.9 PPR PPG weeks 12-17).
Rookies don't always have to land on the best teams to have an impact, sure Ja'Marr Chase teaming up with Joe Burrow made life easy, but the Lions won just 3 games last year, and yet Amon-Ra St. Brown was getting the start in many
Let's look at rookies who can make a fantasy impact in 2022.
Breece Hall, Running Back, Iowa St.
Breece Hall has the build of an NFL bell-cow Running Back at 6-1, 220lbs. While in college, Hall led the FBS with the most broken tackles over the last 3 seasons. He has great balance and refuses to go down on first contact. He also has displayed pass-catching abilities, so he has full capability to be on the field on all 3 downs. Hall has all-around talent that can make him an RB1 on day 1. With extremely impressive combine results like a 4.39 40-yard dash and a 40-inch vertical jump, teams should feel more comfortable taking Breece Hall as the first running back. Teams like the Bills, Texans, and Bears would be the best fits for Breece Hall. The Bills could be the team willing to pick Hall as early as the 25th pick if the board falls out of their favor. Next would be the Texans at pick 37.
Garrett Wilson, Wide Receiver, Ohio State
Garrett Wilson, last year had 70 Catches on 102 Targets for 1058 yards and 12 touchdowns. Keeping that in mind he did that all while sharing targets with other outstanding teammates in Chris Olave and Jaxon Smith-Njigba. Wilson is one of the most polished route runners that is entering the NFL draft and will use that to create separation. If Wilson is given a free release, he can be dangerous in the open space. Wilson was also a combine standout who posted a 4.38 40-yard dash and a vertical jump of 36 inches. The best fits for Wilson would be the Jets, Falcons, Commanders, and Colts
Wilson is currently sitting at an Over/Under of 10.5 on DraftKings Sportsbook and I don't think it is hard to believe that he could go as early as 8 to Atlanta especially with them being without Calvin Ridley for the season.
Click here to read more on Garrett Wilson
Drake London, Wide Receiver, USC
A massive outside receiver at 6,5 210lbs, London could become the top target for rookie wide receivers in 2022 fantasy leagues. In only 8 games last year (fractured ankle), London posted an 88-1084-7 line and still won the PAC-12 offensive player of the year award. Drake has great physical traits to be a great PPR wide receiver. If there's absolutely one thing that you can knock him for is his speed. He will not burn anyone off the line but with his catching radius, even when he is covered, he comes down with the ball more times than not. London did not post any performance numbers due to him still recovering from his ankle injury so that could push him lower on some team's big boards. He is currently sitting at an Over/Under at 10.5 like Garrett Wilson. While I do believe that London could be the better WR in the long run between him and Wilson I also think that a recency bias could come into play for some teams seeing guys like Wilson performing more recently than London and that could push him down the draft a little past 10 to a team like Washington at 11 and London could thrive in an offense with another established Wide Receiver like Terry McLaurin.
Click here to read more about Drake London
---
Win Your Fantasy League!
Become a member at FantasyData and get access to the industry's best fantasy football subscription available!
---
Kenneth Walker, Running Back, Michigan State
Kenneth Walker is arguably the best pure runner in the 2022 NFL draft class. During his last year in college, he had 262 rushing attempts for 1634 yards and 18 rushing touchdowns. He can beat a defense in many ways whether it's speed or power. Walker possesses the strength and ability to become an every-down back in the NFL but will need to work on his pass-catching and blocking before a team will let him be on the field on 3rd down. Kenny Walker took some people by surprise with his 4.38 40-yard dash. Walker may have done enough to close the gap on Breece Hall as RB1 in the 2022 NFL draft for some teams. If he is to go after Breece Hall it could be within a few picks of each other. He would also fit teams like the Bills, Texans, and Bears.
George Pickens, Wide Receiver, Georgia
George Pickens could be the best Wide Receiver in the 2022 NFL draft. If it was not for a torn ACL, Pickens could have continued to improve his draft stock. At 6'3" 200 lbs, Pickens has the physical tools to be an X in any Pro System. He has some of, if not, the best ball skills in the 2022 NFL Draft Class, combined with the ability to swat hands away at the line of scrimmage of Cornerbacks attempting to press him and using his body size to create separation during his routes. I could see a team looking at his freshman tape where he posted a 49/726/8 line and feel comfortable picking him in the first round. Pickens currently has an Over/Under of 36.5. Teams that could use a tall, outside receiver like Pickens would be the Packers, Chiefs, and Patriots. All three of these teams could be willing to take Pickens in the first round.
STAY IN TOUCH
Sign up for FantasyData's newsletter and get awesome content sent to your inbox.
We'll never share your email address and you can opt out at any time, we promise.
---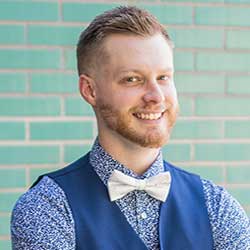 Daniel Faris is a huge fan of NFL, College Football, MLB, NBA, Esports, and NASCAR. He has over 12 years of experience playing daily fantasy, dynasty football leagues, and also season-long re-draft football and basketball leagues. He is a husband and a proud father of three. Daniel is a lifelong Cincinnati Bengals, Boston Red Sox, and THE Ohio State University Football fan. Daniel is also a massive video game player in his free time.