FantasyData Writers and Podcasters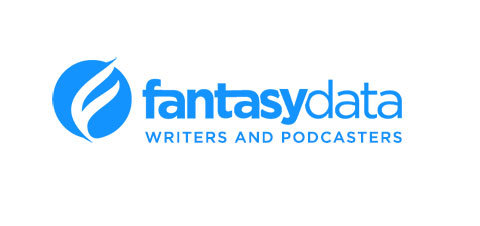 The following is FantasyData's team of Writers and Fantasy Experts. FantasyData provides fantasy advice to help you win your fantasy and dynasty leagues, daily fantasy contests, or tournaments. Our team of writers, podcasters, and YouTubers has a long history of championships wins and includes some high-stake gamers that play fantasy football as a second profession.
This list is usually updated quarterly, if you're interested in writing for our team, please follow us on Twitter to watch for more hiring announcements.
Jody Smith
Head Fantasy Football Writer
Twitter: @JodySmithNFL
Jody is a member of both the Pro Football Writer's of America (PFWA) and Fantasy Sports Writer's Association (FSWA) and has been covering the NFL and fantasy football for over a decade. Jody won FantasyPro's Most Accurate Expert contest and also garnered the FSTA's accuracy award in 2012. A Houston native, Jody has covered the Texans locally since 2016 for both digital and radio audiences. Past writing stops include CBS Sportsline, Gridiron Experts, Pro Football Focus, Fanball, FantasyPro's. Jody is also a frequent guest on SiriusXM and Houston radio, and his work regularly appears in print on newsstands each summer.
Jess Jones
Fantasy Football Writer
Twitter: @Majesstik1
NorCal native Jesse Jones has been obsessed with fantasy football since first joining and winning a league in 1994. Always looking for an edge, Jess has been ahead of the curve mining data and building customized spreadsheet rankings and projections while others showed up to draft day asking for a pencil and a cheat sheet. Avid DFS, Best Ball and Re-Draft player that dabbles lightly in Dynasty. When not geeking out on Fantasy Football, Jess can be found hiking, kayaking, swimming, playing tabletop games, cooking, trading equities, listening to good tunes, and/or enjoying a craft brew or two.
Corbin Young
Fantasy Baseball & Football Writer
Twitter: @Corbin_young21
Corbin is passionate about fantasy baseball and football. He loves diving into and learning about advanced metrics. Corbin is a Mariners and Seahawks fan living in the Pacific Northwest. Corbin's other hobbies are lifting weights, cooking, and listening to fantasy sports podcasts.
Jeremy Campbell
PGA Fantasy & Betting Writer
Twitter: @JeremyCampbell
Jeremy has been playing fantasy sports for over 20 successful years, and actively plays golf, hockey, baseball, and table tennis. He has over three years of fantasy sports writing experience - including writing a daily fantasy sports strategies and tools eBook in 2016. He is an active member of DraftKings - specializing in NHL and PGA contests over the past 5 years. He enjoys spending time with his family, traveling to hot places in the frigid Canadian Winters, binge-watching on Netflix, and starting and managing digital businesses.
Alexander Kurpeski
Fantasy Football Writer
Twitter:
A self-proclaimed "cat person" with an affinity for pass-catching running backs and slot receivers, Alex is a well-traveled writer whose work can be found on sites such as 3CoSports and Dynasty Nerds in addition to FantasyData and BettingData. Follow him @AlexKurpeskiNFL on Twitter for more great content
Aaron Schill
Fantasy Football Writer
Twitter:
Bio coming....
Billy Muzio
Fantasy Football Writer, Youtube/Podcaster
Twitter: @FFMuzio
Billy Muzio - with over 16 years' fantasy football experience, he utilizes film review and analytics to create a competitive edge in FFPC high stakes drafts, player selection, roster construction, and position theory. His expertise is in season-long high-stakes drafts, whereas his primary focus of interest is the FFPC Main Event and FFPC Footballguys Players Championship, with a 62.34% win rate. Most recently he won 2 Main Event leagues and finished 28th overall in the FFPC Playoff Challenge Round 2. Billy resides in Bend Oregon where he is married with two children and runs his own business. Outside sports, he is considered a foodie and wino and loves to build relationships with family and friends through food.
Bradley Stalder
Fantasy Football Writer, Youtube/Podcaster
Twitter: @FFStalder
Bradley Stalder has over twelve years of fantasy football experience in auction, dynasty, redraft, and bestball formats. Before developing the Fantasy Football Fanalysts Podcast (@FFFanalysts) with Billy Muzio (@FFMuzio), he also wrote fantasy football articles and created comprehensive player and team projections for 3CoSports.com. He earned his BS in Mathematical Science from Franciscan University and MEd with a focus in Mathematics Education from the University of Notre Dame. He lives near Detroit, Michigan with his wife and three daughters. He teaches Math by day to 7th and 8th graders.
Peter Gofen
Fantasy Football Writer, Podcaster
Twitter: @PeterJaguars
Peter Gofen started playing fantasy football at the age of seven and has amassed numerous meaningful and even more meaningful championships in the years since. His YouTube channel, PeterJaguars, has over 2.5 million total views, in the heyday of which he correctly predicted the entire 2017 NFL playoff bracket. Peter currently resides in California as a student at Stanford University, where he commentates Cardinal Sports for Stanford's campus radio station, KZSU 90.1 FM.
Chris Mitchell
Fantasy Football Writer, Podcaster
Twitter:
Chris Mitchell began his Fantasy Sports Writing/Podcasting career with RotoExperts.com, writing about Minor League Prospects, Fantasy Football and Baseball. He won a 2017 FSWA award for "Best Comedy Article" and was Nominated for "Best Fantasy Podcast" in 2018. He has worked as a freelance writer and season-long contributor to BaseballAmerica.com and as a Daily Fantasy Sports analyst for Fantasydraft.com. His content has appeared in a multiple of outlets like The AP, The New York Daily Post, USAToday, Fantrax.com, and more. He is President of Bosco Nation, where his Podcasts can be found BlogTalkRadio
Chris Wassel
Fantasy Hockey Writer
Twitter: @ChrisWasselDFS
Chris is a passionate hockey writer who writes everything from features to daily fantasy to sports betting. Hockey is the main name of the game. From being a regular on The Sweat to doing things with Dobberhockey and beyond, the goal is the same -- provide quality content with a good deal of edge. When one has written for the last 15 years or so, the realization that adaptation is essential is obvious. From Twitter, the goal is to take on all questions and bring it to the FantasyData arena.
Joe Pepe
Fantasy Football Writer
Twitter: @jpep20
Former minor league soccer player/winner of TKO. Avid Philadelphia Eagles fan, Philadelphia born and raised, who also named their mascot (Swoop) for the team. Huge fantasy football fanatic who is all about the stats and ready to debate any topic. I have written for major publications within the sports and fitness world. Things I will debate until my last breath: Superman is the best superhero, Tim Tebow would have been a sustainable QB if he went to the Jacksonville Jaguars, and pineapples don't belong on pizza.
Joshua Diaz
Fantasy Football Writer
Twitter: @mrdiaz1021
The go-to sports fanatic friend with an encyclopedia-like memory. Sports have been a part of my life for as long as I can remember. A lifelong fan of the Chicago Cubs, Chicago Bulls, Chicago Blackhawks, and New England Patriots. (Yes, Brady is the GOAT). Proud dad, Avid gamer on PS4, 10-year Fantasy Football vet. 2020' Governors State University Graduate B.A. Communications/ Journalism concentration
---
FantasyData History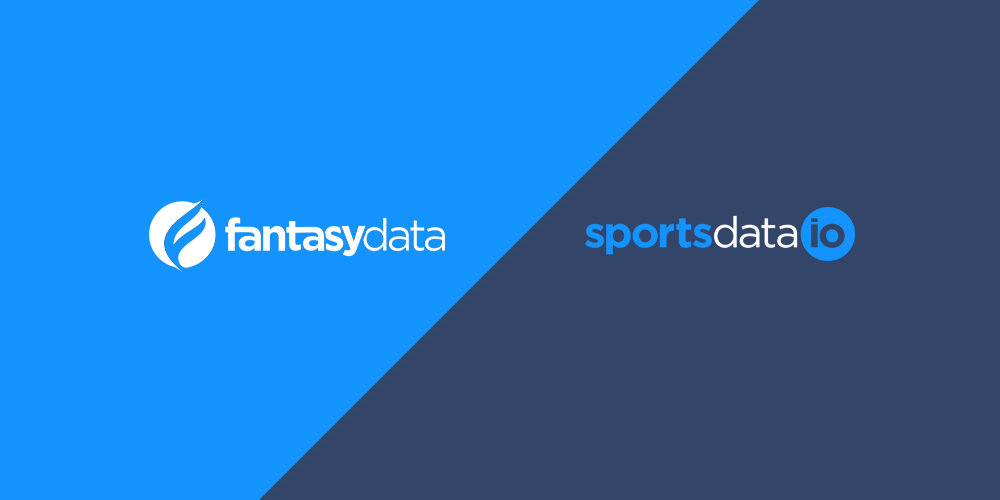 On April 16th, 2019, FantasyData split into two companies. SportsDataIO was born from our sister site FantasyData and houses all our commercial API business. FantasyData continued to operate as a consumer brand and usher in a new suite of consumer products.
Since 2008, FantasyData has been honored to power some of the fantasy industry's leading brands by providing data feeds that are custom-tailored for fantasy applications. With the repeal of PASPA, we have seen a surge in demand for data to power sports betting applications. SportsDataIO will allow us to continue providing cutting-edge solutions for this emerging market under a more inclusive brand name.
FantasyData took a bold new move by ushering in its new suite of consumer products, including APIs built for individual fantasy and sports betting enthusiasts who are looking for an enterprise solution at an affordable price point.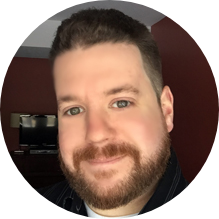 Mike Patch
SEO and Director of Content
Twitter: @EthicalChamp | Email: mike.patch@fantasydata.com
Mike came on board in the fall of 2018 to help lead FantasyData's content team. Mike is the company's SEO and has helped build FantasyData and SportsDataIO grow over this time. Mike is working remotely from Vancouver Canada. Despite growing up watching Matt Hasselbeck and Joey Galloway on Sunday mornings on the west coast, Mike is a diehard Eagles fan.