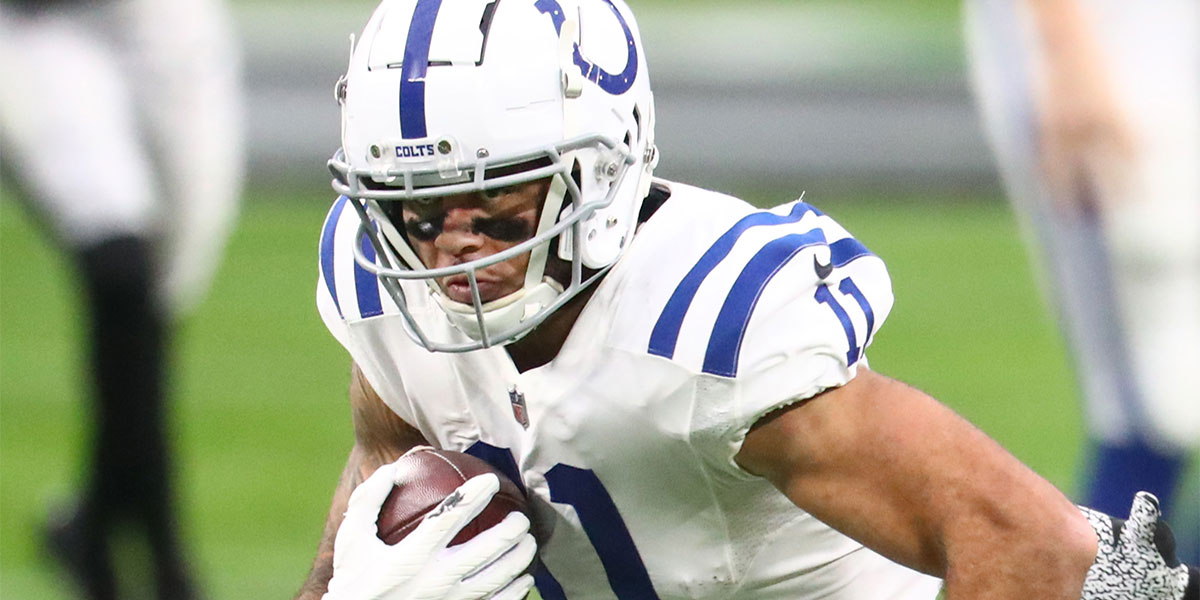 Buy Low Sell High Week 13
---
Fantasy Football Buy Low Sell High: Week 13 (The Playoff Push)
This week sees 4 teams on Bye: the Green Bay Packers, Carolina Panthers, Cleveland Browns, and Tennessee Titans. The combination of 4 teams on BYE and all the injuries have decimated so many teams. Let's survive the Bye-tragedies together and make some trades to get a win this week, and throughout the rest of the season.
Now, it's always helpful to have people give you some advice on players that should only rise in value or have hit their peak. As such, that's why I'm here. I'm here to help guide you through the fantasy football season and decide who you should go try to trade for or trade away. So that way you can keep on winning and hopefully win a championship. Right now, you're still assessing your team. Thus, you don't want to react too quickly to veteran players who have had a rough start to the season. If they keep struggling past this week, it might be time to make some team-changing moves. That doesn't mean you can't take advantage of other people who want to get rid of them. Just FYI, the scoring is for PPR unless otherwise noted. FYI, all the stats come from our very own FantasyData. Here's my opinion on who you should Buy Low/Sell High:
Quick Links
Buy Low
Michael Pittman Jr., Wide Receiver, Indianapolis Colts
Despite two rather "meh" games over the past two weeks, Pittman is still the WR16 in PPR leagues. He's averaging a healthy 14.4 ppg and has a nice schedule ahead. This week, he faces the Texans which is always exciting. Then, he faces the Cardinals and Raiders in the playoffs. Both those games should be high-scoring and give Pittman plenty of opportunities to help you win a championship. He's caught 61 passes on 91 targets. Averaging 13.2 yards per reception (ypr), he's gained 805 receiving yards while catching 5 touchdowns. Wentz trusts him in the red zone which is good for you. The more targets he can get in the red zone, the more likely he scores a touchdown. Don't forget that Pittman is a solid floor play. He's had at least 12 points in 8 of 12 games. Even in a game in which he scored fewer than 10 points on only 4 receptions, he still saw 10 targets. The workload is there and he will capitalize. If you can sell Higgins, McLaurin, Mike Will for him, I'd gladly do it.
George Kittle, Tight End, San Francisco 49ers
Kittle has had a mixed season so far. He was injured in Week 3 and missed a lot of games. Despite that, he is still the TE15 overall. In his 4 games that he has played since coming back from injury, he had 16 receptions on 21 targets for 198 yards and 3 touchdowns. Yes, last week was rough in which he caught a single pass for 13 yards. However, I trust Kittle and the 49ers' offense. Don't forget that Deebo Samuel is now injured and isn't guaranteed to be back this week or the week after. Accounting for that additional workload forthcoming and their easy schedule, Seahawks, Falcons, Bengals, and Texans, go acquire Kittle. I'd gladly sell Henry, Knox, Gesicki for his Kittle's 11.8 ppg average and high upside. He might be a league winner!
Dallas Goedert, Tight End, Philadelphia Eagles
The same thinking as with Kittle is with Goedert. Only the TE14 is far cheaper to buy. He's played in 11 games and averaging only 8.9 ppg. While that's not ideal, Dallas' a reliable target and player that you can trust. Hurts will start connecting with Goedert. He's seeing a 30% target share or the last 4+ weeks and has a great schedule. The Eagles face the Jets, WFT, Giants, and Cowboys. None of those defenses scare me into thinking the field-stretching tight end can't perform. He has 35 catches on 50 targets for 491 yards and 2 touchdowns. Additionally, he's averaging a great 14 ypr. A deep threat at tight end? I'll gladly take that and use him to win the championship. If you can sell Fant, Henry, Higbee for Goedert, I'd happily do it. Dallas or bust for me.
Kareem Hunt, Running Back, Cleveland Browns
The Dale to Nick Chubb's Chip is back healthy and ready to go. He's a great buy-low right now for the playoffs as he's on bye this week. If the team that has him is still fighting for the playoffs, shoot them an offer to "help" them make playoffs so that you can have a high-end RB2 for the playoffs. According to ppg numbers, Hunt is the RB16 (15.2 ppg). That's really nice come playoff time where every point counts. On the season, 7 games, Hunt rushed the ball 76 times for 381 yards, (5.0 yards per carry (ypc). Furthermore, he caught 20 of 25 targets for 161 yards. Couple those with his 5 touchdowns and that's not a bad season for a supposed handcuff. His playoff schedule is tasty too as he faces the Raiders, Packers, and Steelers. That should be a guaranteed 15 points out of your flex with the possibility of more. That's a championship-winning formula. If you can sell Gaskin, MG3, or Damien Harris for him, do it.
Other Buy Low targets: DeAndre Hopkins, Nick Chubb, Lamar Jackson
Sell High
Ezekiel Elliott, Running Back, Dallas Cowboys
Elliott's having another great season. The RB7 is averaging 17.2 points per game. That's a very healthy number. Despite his base stats of 720 rushing yards, 4.5 ypc, 8 touchdowns, 38 receptions for 228 yards, 1 TD on 45 targets, there's underlying concerns. First off, it's clear that he isn't completely healthy. He's been pulled from each of the past few games for multiple series due to a knee injury. Additionally, there's talk of him sitting potentially more in order to have him healthy for playoffs. As such, he's playing on only 68% of the snaps. Tony Pollard's eating well into that number with a 34% share and doing more with his touches. On Thanksgiving, Tony played on 42% of the snaps, a season-high. If you can sell Zeke on him being a higher RB1 then do it. If I can get Kamara or Chubb for him, I'd do it in a heartbeat.
J.D. McKissic, Running Back, Washington Football Team
Anytime a backup running back gets the chance to shine for a game and explode for multiple touchdowns is a good indicator that you should try to sell high on that player. That's what happened with McKissic as he went for 30 yards rushing, 1 rush TD, 5 receptions for 26 yards, and another TD. Prior to that 20+ point showing, he had scored above ten points only 4 prior times. Unless Antonio Gibson misses time, JD is a hit-miss start in which he can get you a bunch of points, but also very likely to score under 10. As the RB22 on the season, it can be hard to consider selling him. However, the pathway to consistent playing time and points will be hard to come by for him. With the Football Team having to play the Cowboys, Raiders, and Eagles, I'd be very hesitant in playing McKissic. If you can sell someone on his upside and 11.6 ppg then do it. Look to acquire Damien Harris, Javonte Williams, Chase Edmonds.
Michael Gallup, Wide Receiver, Dallas Cowboys
Well, that 2-3 week run where it was just Gallup as the only wide receiver on the roster was nice. Alas, Ceedee Lamb is recovered from his concussion and Amari Cooper has been activated from the Covid List. If Cooper plays Thursday night, then Gallup's value tanks to that of a WR3. It's flex value. So, sell him as soon as you can since he's currently priced as a WR2. Gallup's plenty capable of putting up big numbers like on Thanksgiving where he had 5 catches for 106 yards. Despite that, he was out-targeted by Cedrick Wilson. In the 4 healthy games, he's averaging 10 ppg and has garnered 30 targets. Sell people on that. Show that he's getting targeted often. If I can sell him for any kind of WR2/3 that has a more established role than the WR3 in a complicated offense with Coop, Lamb, Zeke, Pollard, and Schultz too, that's a win. Get players that will help you win the Chip, not sink your team.
Damien Harris, Running Back, New England Patriots
While I said to acquire Harris for JD, he's still a sell-high. He's just not as high a sell-high. I'm only selling Harris if I can get a solid running back in return like Jacobs or someone I can start weekly. Harris is a fine flex, but I'd be nervous relying on him to win me my season. He's been carried by his 8 touchdowns as his 4.2 ypc is lacking. Despite having more rushing attempts this year, 154, than last year, 137, he hasn't rushed for more yards. His rushing yardage is only 643 yards. That's not what you want in your RB2. Plus, Damien is non-existent in receiving work with only 13 receptions for 84 yards. He has only rushed for more than 80 yards 4 times this year. When you have a running back that's reliant on rushing yards, that's not going to get it done. Of course, it's better than the week Harris had where he rushed for -4 yards. If I can sell Harris for Javonte, Mitchell, Kareem Hunt, Jacobs, or David Montgomery, I'd do that. Help your team win the championship.
Other Sell High Targets: Dontrell Hilliard, Mac Jones, Gerald Everett
As always, I'm more than happy to talk on Twitter and Discord. Let me know your thoughts on these players if you managed to trade for/away from them. If you need thoughts on any trade, my DMs are open 18/7. I respond to everyone. Hope you win your week this week. Let's have a successful fantasy football season this year. Let's go win Week 13!
Of course,
May the Force be with You...
STAY IN TOUCH
Sign up for FantasyData's newsletter and get awesome content sent to your inbox.
We'll never share your email address and you can opt out at any time, we promise.
---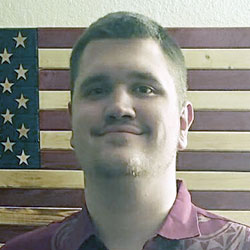 Jake is a native Phoenician and die hard fan of all the Arizona sports teams as well as the NFL and MLB. He is a Christian and a college student pursuing a dual degree in Sports Management and Sports Journalism. He is currently writing for DynastyNerds as well as a site expert at Fansided. He is obsessive about sports and stats. Jake's other hobbies include music, movies/TV, traveling and studying history. He is an avid Star Wars, Marvel, and DC fan (nerd). He wants you to know that the Jedi were the reason the Republic fell and that Dynasty>redraft. You can follow him on twitter @Darthdbacks or Discord @DarthDbacks. He is Open to doing any AMA's or podcast guest spots.