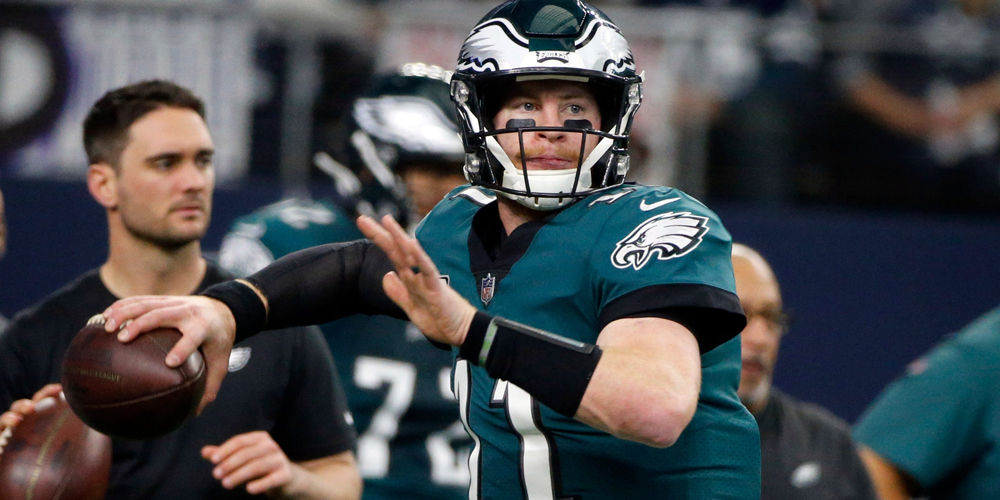 Carson Wentz is a 2019 League Winner
---
There's plenty of debate on what strategy is the best towards assembling a championship roster and those strategies evolve and adapt each and every offseason. Value-based drafting, Zero RB, Zero WR, nabbing a top-3 tight end early--a 12-person league could easily have 12 different strategies.
Today's NFL is loaded with talented young signal-callers and the one strategy that has stood out as the most successful for building a championship contender is to load up on position talent early and to attack quarterback later. 2018 stood out as a great example of how this approach can pay off, as fantasy drafters who waited were rewarded with top-notch production fairly late in drafts.
Matt Ryan, Ben Roethlisberger and Patrick Mahomes were drafted as QB13, 14, and 15 last season.

They finished as the top 3 #FantasyFootball QBs.

What QB being drafted outside of the top 12 do you see finishing inside the top 6 in 2019? pic.twitter.com/ALiI2qMZGH

— FantasyData (@FantasyDataNFL) May 30, 2019
With even more talented young passers available this season, the wait on QB strategy makes even more sense in 2019 and Philadelphia's Carson Wentz looks like an outstanding candidate to not only produce elite fantasy numbers but to offer league-winning upside in the middle-to-late rounds of 2019 fantasy drafts.
Recovering from a Devastating injury
After a solid 2016 rookie campaign, a quick check of Carson Wentz's stats indicates he really broke out as a sophomore. Through his first 13 games, Wentz had thrown for 3,296 yards, run for 299 more and racked up 33 scoring strikes. Wentz had thrown multiple touchdowns in 10 of Philadelphia's 13 contests. He was poised to enter the Week 14 playoffs as the No. 2 fantasy quarterback but suffered a torn ACL late during the Eagles' 43-35 victory against the Rams.
Wentz actually played through the injury but it would prove to be a season-ending ailment. While Nick Foles was able to come off the bench and help deliver the Lombardi Trophy to the Philadelphia faithful, Wentz's status for 2018 was very much in doubt. Not only was his knee severely shredded, but the injury also occurred so late in the season that it was destined to linger well into 2018.
Even though he missed the final three weeks of the regular season and the NFL playoffs, Wentz still wound up as a top-10 fantasy signal-caller in 2017. Still, with no definitive timetable for when he would be back under center, Wentz plummeted in 2018 drafts. When he finally did return to the lineup in Week 3, Wentz--quietly--had his best season yet as a passer.
Better Than Advertised
It was no surprise at all to see Wentz's rushing prowess fall off but he more than made up for it as a passer before a back injury caused Doug Pederson to shut him down for the final two weeks. In his 11 games' worth of actions, Wentz set career-best marks in completion percentage (69.2%), yards per game (279.5), and QB rating (102.2). He also tossed multiple touchdown passes in 8-of-11 and was a fantasy QB1 in terms of points per game.
While he finished well outside of QB1 territory overall, Wentz actually averaged more fantasy points per week than Russell Wilson and Baker Mayfield, who are both being selected far higher in early 2019 fantasy drafts.
It has been more than 18 months since Wentz's torn ACL and surgery and he's had no setbacks. He'll be a full participant in Philadelphia's OTAs and throughout the preseason. We should see some mobility return, which should help recover some of his rushing numbers, but the new weapons that Wentz has at his disposal for the 2019 season should prove to be an even better development.
Reinforcements Have Arrived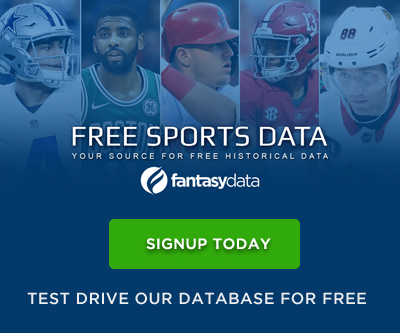 General Manager Howie Roseman's main offseason focus was to reinforce a defense that ranked 30th in the NFL versus the pass last season but Roseman was also able to add some key pieces to Doug Pederson's offense that will make life easier for Carson Wentz.
Roseman sent a lowly 2020 7th rounder to Tampa Bay in exchange for veteran WR DeSean Jackson, who previously suited up for the Eagles from 2008-2013 and adds a much-needed outside deep threat opposite of Alshon Jeffery. Even though Jackson is now 32, he led the NFL last season with 18.9 yards per catch in 2018 and will help open things up for Pederson's diverse attack.
Another late 2020 pick acquired RB Jordan Howard from the Bears. Howard is a solid short-yardage runner who has two 1000-yard seasons under his belt and is a better rusher than anybody that suited up for the Eagles last season. Howard has struggled as a receiver but won't be required to do much of that in Pederson's committee backfield.
Second-round rookie rusher Miles Sanders is a potent weapon as both a runner and pass-catcher and has a real shot at making an immediate impact. Sanders should open the season in a committee with Howard but has the three-down skill set to emerge as a potent fantasy weapon down the stretch. Sanders is a popular dynasty target who should also command mid-round attention in redraft leagues.
Fellow 2019 second-round selection WR J.J. Arcega-Whiteside will battle Mack Hollins for WR4 duties as a rookie, but with Jackson and disappointing WR3 Nelson Agholor entering contract years and Jeffery now 29-years old and starting to battle injuries, Arcega-Whiteside's path to an impact role could arrive sooner rather than later
Roseman also slyly moved up in front of Houston to nab stand-out OT Andre Dillard with the 22nd pick. Dillard should see immediate action as a swing tackle behind Jason Peters and Lane Johnson. All-Pro C Jason Kelce also signed an extension, adding more continuity to a line that has been one of the league's best.
From @nflnetwork: Doug Pederson joined the chorus of people around the #Eagles and Carson Wentz who are thrilled with his progress this offseason and expecting big things from Wentz in 2019. pic.twitter.com/i7Q384Josh

— Mike Garafolo (@MikeGarafolo) June 3, 2019
2019 Outlook
Philadelphia also has the league's fifth-easiest schedule against the pass in 2019. Now fully healthy and surrounded by an improved supporting cast, Wentz is poised to have his best fantasy season but is still widely available very late into drafts and well after several quarterbacks who are aging regression candidate or have more recent injury concerns.
If he can pick up where he left off last season as a passer while recovering some of his rushing ability, Carson Wentz can post top-5 fantasy numbers and be the centerpiece of many championship-caliber fantasy squads.
My 2019 projections: 415-of-612 (67.8%), 4,736 yards, 34 TD, 8 INT, 45 rushes, 166 yards, 1 TD (QB5)
STAY IN TOUCH
Sign up for FantasyData's newsletter and get awesome content sent to your inbox.
We'll never share your email address and you can opt out at any time, we promise.
---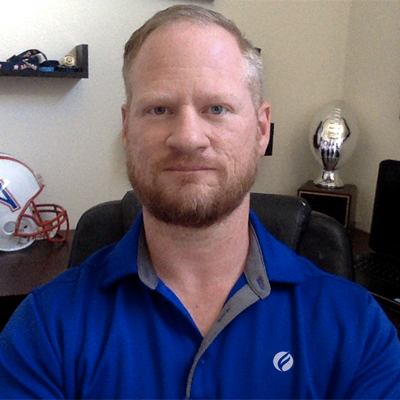 Jody is a member of both the Pro Football Writer's of America (PFWA) and Fantasy Sports Writer's Association (FSWA) and has been covering the NFL and fantasy football for over a decade. Jody won FantasyPro's Most Accurate Expert contest and also garnered the FSTA's accuracy award in 2012. A Houston native, Jody has covered the Texans locally since 2016 for both digital and radio audiences. Past writing stops include CBS Sportsline, Gridiron Experts, Pro Football Focus, Fanball, FantasyPro's. Jody is also a frequent guest on SiriusXM and Houston radio and his work regularly appears in print on newsstands each summer.