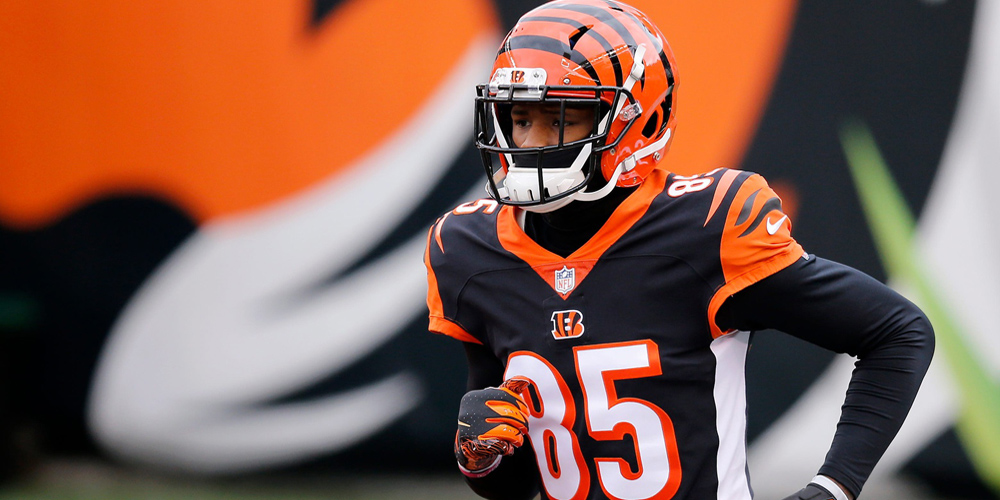 Buy Low/Sell High Week 2
---
Buy Low/Sell High: Week 2
Well, folks, we made it to Week 2 of the 2021 NFL Season. Week 1 showcased a lot of important factors to consider for your fantasy team. It also was a dreadful week for a ton of players. On the other hand, some players rode Week 1 to perhaps the peak of their fantasy point season. Now, be sure to exercise caution if your team didn't score a bunch in week 1. After all, it has only been one week. Although your team might have scored awful, your players might be primed for bounce-back weeks. The last thing you would want is to sell players who score a ton after you trade them. Additionally, you might have guys who scored a ton in Week 1 but don't have the circumstances week in and week out to continue that high scoring. Whether your team has been beset by injuries or is the picture of health, you should be always trying to improve your team.
Waivers in Week 1 are always a huge part. A lot of people want to pick up the "next best player" after only a one-week performance. This will encourage teams to sell other players who didn't do too well to either make room on their team or because they think this new player, they got will be better. This will allow you to buy low on big names and get your team built for the long haul. On the other hand, if you have a player that flashes, you can sell high to capitalize on the hype of this player. You can get players in return you never would've dreamt of in return. That's the key to making your team successful over a long season. In fact, this year will be the longest in NFL history due to it being 17 games. If you never have bought or participated in the stock market, this is a good practice run. You buy stocks (players) when they are at their lowest price. That way, you only increase your monetary value and improve your net worth (how good your team is). If you do it right, you can "win" a lot (win a championship).
On the other hand, you want to predict when the stocks (players) are at their peak price (trade value). That's because you want the most return you can get for your investment (player). That way you can ensure your team is always heading towards its peak throughout the season. You want your guys to peak to come playoff time. You want to win a championship. Of course, scoring a bunch early on is fun. Yet, if you can trade the high-risk guys who blew up one week and turn them into steady high-performing contributors week in, and week out, do it. That's how you win championships. You play the fantasy football market.
Now, it's always helpful to have people give you some advice on players that should only rise in value or have hit their peak. As such, that's why I'm here. I'm here to help guide you through the fantasy football season and decide who you should try to trade for or trade away. So that way you can keep on winning and hopefully win a championship. Right now, you're still assessing your team. Thus, you don't want to react too quickly to veteran players who had a rough Week 1. That doesn't mean you can't take advantage of other people who want to get rid of them. Just FYI, the scoring is for PPR. FYI, all the stats come from our very own Fantasy Data. Here's my opinion on who you should Buy Low/Sell High:
Quick Links
Buy Low
Joe Burrow, Cincinnati Bengals, Quarterback
Look, Burrow isn't going to throw for 82 yards ever again. In fact, I'd be surprised if he's under 200 for the rest of the season. However, there are many panicked owners who might be wanting a "better" quarterback like Lamar Jackson or Deshaun Watson. I'd gladly sell either of those two for Burrow. Burrow has some of the best weapons in the NFL. He's a proven top-five fantasy quarterback. Get him cheap while you can. Plus, realize why he struggled. He hadn't practiced in a month and it was pouring rain. It was just one of those bad games where everything came together to sabotage the outing.
Jahmyr Gibbs, Detroit Lions, Running Back
I get that people might be worried about Gibbs' lack of usage. Yet really, this just opened up a great buy window for you to go snag a premier talent. Gibbs had the sixth-highest yards per carry in Week One with six yards on average. He carried the ball seven times and had 42 yards. He showcased his great toolkit and proved that he is a threat for big yards every time he touches the ball. Plus, he was used in the passing game with two catches for 18 yards. With the Lions' wide receivers not showing out besides St. Brown, Gibbs will get plenty of catches. The Lions spoke about letting him get used to the NFL in Week One before fully unleashing him. That's why you need to go grab him before other owners get wise.
Tee Higgins, Cincinnati Bengals, Wide Receiver
Look above for why Burrow struggled. Tee Higgins isn't going to have zero points again. He's a star wide receiver that was drafted in the first 50 picks for a reason. He's an elite fantasy wideout capable of winning you weeks. This week was just a stinker. If your leaguemate is panicking or looking for a "more-sure" thing at wide receiver then go try to buy him. He's worth it. You'll pay WR3 prices for a high-end WR2. Plus, Higgins plays on one of the best offenses in the NFL. And, he's in a contract year so you know he wants the big performances to up his money.
Darren Waller, New York Giants, Tight End
Waller was a bright spot during the miserable New York Giants game. He saw five of Daniel Jones' first 13 pass attempts which is a terrific sign that Waller is the number one option on this offense. That's a key stat as he's a tight end. In case you missed it, Hunter Henry led all tight ends in passing yardage this week with just 56 yards. Waller can easily top that as the Giants offense gets a soft landing against the Cardinals this Sunday. He's a must-start tight end that will be far more reliable than many other tight ends. The Giants will score points this year and Waller will be in the middle of it.
Honorable Mentions: Dallas Goedert, Javonte Williams, DJ Moore, Deebo Samuel, Davante Adams

https://charts-cdn-a.nextgenstats.nfl.com/static-charts/900/carry-chart_ING656964_2021-REG-1_1631484829093.jpeg
Sell High
https://charts-cdn-a.nextgenstats.nfl.com/static-charts/900/carry-chart_ING656964_2021-REG-1_1631484829093.jpeg
Derrick Henry, Tennessee Titans, Running Back
This one is less obvious as Henry had a solid game. He was RB14 and saw 17 touches and three targets. However, Tyjae Spears is going to be a large part of this offense. The Titans won't be running Henry into the ground like in years past. That's bad news as he's not a guy who averages a high yard-per-carry number. He relied on getting a ton of carries to obtain his yardage. If he's only going to be seeing 15-18 rushes per game then that just isn't enough to be the RB1 that you likely drafted him to be. If you could sell him for Josh Jacobs or another low-end RB1/high-end RB2 that has more potential for spike weeks, I'd seriously consider it. Henry might see his usage go down as the season goes on. This is especially true if the Titans start to consistently lose and they want to see how Spears does as a big-usage running back.
Aaron Jones, Green Bay Packers, Running Back
This should be fairly obvious. Yes, he was the RB1 but his usage was awful. He had just 11 touches. That isn't going to be enough if that's how much it is going forward. His four targets was lackluster too. You can't expect him to average 43 yards a catch nor can you expect him to be an RB1 on just 11 touches. The Packers offense is evolving and Jones will be a big part. However, if you can sell Jones for a player like Saquon Barkley, I'd do it. The same is true with Josh Jacobs. Jones is a great RB2, but he's not going to be an RB1 every week with that usage. Remember, like with stocks, we sell players at their peak value. Jones' peak value is right now and it won't ever be higher.
Romeo Doubs, Wide Receiver, Green Bay Packers
Doubs was the WR13 on the week. That's plenty exciting, but don't fall for it. He saw just five targets and had two touchdowns. That won't happen again. Plus, once Christian Watson comes back to be the WR1 and with Jayden Reed taking more snaps, Doubs will quickly be the WR3 on the Packers. Sell high on the fact that he was one of the most exciting players this week. Just don't think that he will continue to reliably score touchdowns or put up WR2 weeks if he keeps getting just five targets and four catches.
Logan Thomas, Washington Commanders, Tight End
It was exciting to see Thomas see eight targets on Sunday, but this can't be expected moving forward. As Terry McLaurin gets healthy, Thomas will see fewer targets. That's due to how talented McLaurin is and how he will command 10+ targets a game. Plus, the team will throw to it's running backs more. I'd sell high on Thomas getting fifty yards and eight targets. See if you can't get a Dallas Goedert or Darren Waller.
Honorable Mentions: Michael Pittman Jr., Deshaun Watson, Khalil Herbert, Tyler Allgeier

As always, I'm more than happy to talk on Twitter and Discord. Let me know your thoughts on these players if you managed to trade for/away them. If you need thoughts on any trade, my DMs are open 18/7. I respond to everyone. Hope you win your week this week. Let's have a successful fantasy football season this year. We are about to be two weeks into our Championship winning season!
Of course,
May the Force be with You...
---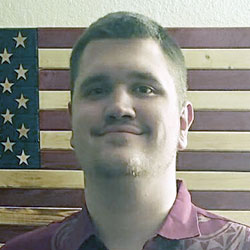 Jake is a native Phoenician and die hard fan of all the Arizona sports teams as well as the NFL and MLB. He is a Christian and a college student pursuing a dual degree in Sports Management and Sports Journalism. He is currently writing for DynastyNerds as well as a site expert at Fansided. He is obsessive about sports and stats. Jake's other hobbies include music, movies/TV, traveling and studying history. He is an avid Star Wars, Marvel, and DC fan (nerd). He wants you to know that the Jedi were the reason the Republic fell and that Dynasty>redraft. You can follow him on twitter @Darthdbacks or Discord @DarthDbacks. He is Open to doing any AMA's or podcast guest spots.