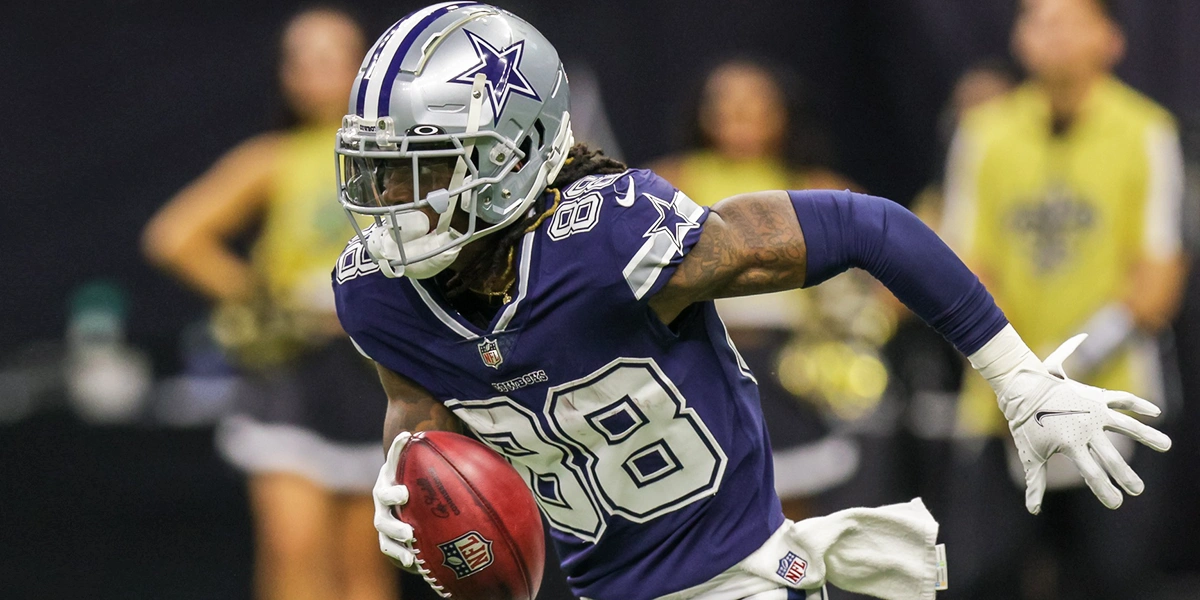 Dynasty Football Buy Low/Sell High Week 3
---
Dynasty Football Buy Low/Sell High Week 3
This week seemed to have everything, didn't it? Major injuries, stand-out player performances from new and established fantasy stars, and plenty of duds from expected high-impact players. Perhaps the most encouraging dynasty note of the week was how impressive the 2022 rookie class was. Garrett Wilson, Drake London, Jahan Dotson, Breece Hall, I could go on. All had impactful fantasy games for both their NFL teams and your team.
Weekly, I'm going to focus on some buy-low and sell-high players to help you reach your dynasty goals. With that being said, let's get into it.
Popular Pages
Buy-Low Trade Targets
Cole Kmet – TE, Chicago Bears
Talk about a rough few weeks for Chicago Bears tight end Cole Kmet. He had a quiet week one and was completely shut out in week two and he's carrying an unimpressive 7.1 percent target share.
Having said that, he's only behind Darnell Mooney among pass catchers with 83 total snaps in an offense with very few weapons. Young, promising tight ends are hard to find in fantasy football and I'm betting the Kmet manager is down in the dumps right now about him.
It's the right time to buy low.
Travis Etienne Jr. – RB, Jacksonville Jaguars
Something that few projected coming into the 2022 fantasy season was that James Robinson would be back in week one and look like the RB1 he was before his injury. Travis Etienne was drafted as high as the fourth round this draft season, on the promise that Robinson would take his time returning from the injury and that Etienne was fully healthy and ready to go from his. That's clearly not the case.
With the long-term outlook of this backfield murky at best, it would be wise to start sending feelers out to the Etienne manager in your leagues. His snap share is 44 percent and his target share is 10.3 percent through two games compared to 56 percent snap share and 5.9 percent target share for Robinson.
Still very much a committee with both Etienne Jr. and Robinson seeing an almost equal opportunity, this is a good buy-low window.
CeeDee Lamb – WR, Dallas Cowboys
Prying CeeDee Lamb away from his dynasty fantasy manager is going to be a tall task, even with the current state of the Cowboys. However, this may be one of your last chances to buy low on this potential young WR1.
I say potential WR1 because lets be honest, Lamb hasn't shown that he can be one yet. There are various reasons why he hasn't been able to reach his full potential yet but that's the situation he finds himself in.
Given the Dak Prescott injury, lack of a firm timeline for recovery, and Lamb's history up until this point, there may be some managers out there who are growing frustrated. Try to seek those managers out and offer a few sell-high type players for this long-term buy.
Sell-High Trade Suggestions
Miles Sanders, RB, Philadelphia Eagles
The Philadelphia Eagles are finally featuring Miles Sanders, opening his sell-high trade window for fantasy managers. Sanders is posting a 52.7 percent snap share in two games, significantly out snapping Kenneth Gainwell who's sitting at 28 percent. He also saw his rushing opportunities increase from week one at 13 to week two with 17.
Couple that with how elite the Eagles offense looks now, it's the perfect recipe to flip Sanders for something more secure long-term for your roster.
Jakobi Meyers – WR, New England Patriots
Jakobi Meyers has had a nice start to the season. The 25-year-old has totaled 150 receiving yards on 19 targets, 13 receptions, and 7 rushing yards on one carry in two games. If there was any doubt about his involvement in the offense, there shouldn't be anymore.
Through two games he has a percent 85.8 percent snap share and 29.7 percent target share.
All these stats are good, positive things you'd like to see from a young wide receiver, just on the wrong team. If I have Meyers on my dynasty roster, I'm looking to capitalize on the nice start he's had and flip it into a similar player in a better situation.
As we say in fantasy football, draft, and trade for players on good teams. New England doesn't project to fit that category now or in the coming seasons.
Cordarrelle Patterson – RB, Atlanta Falcons
Volatility and age are usually two reasons why players end up in this section of dynasty articles. Cordarrelle Patterson hits on both of those points.
In week one, Patterson had a stat line of 22 attempts for 120 yards and a touchdown along with 3 receptions on 5 targets for 16 yards. He followed that up in week two with a performance of 10 attempts for 40 yards and no receptions. Case and point. Even though he's coming off a lousy week, the sell-high window will open again quite possibly after a game against the Seahawks this coming week. If it doesn't, sit and wait and get ready to offload after his next big game.
Any high Patterson dynasty value likely won't persist past the 2022 season.
Redraft leagues are a sprint, dynasty leagues are a marathon. It's important to stay level-headed and avoid making rash decisions based on week-to-week results. It's more important to pick a direction, make a plan and stick to it. Stay tuned to FantasyData for weekly buy/sell options to keep you on track.
STAY IN TOUCH
Sign up for FantasyData's newsletter and get awesome content sent to your inbox.
We'll never share your email address and you can opt out at any time, we promise.
---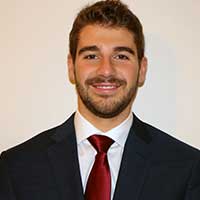 Nick has been an avid fantasy player for over a decade and is a life-long sports enthusiast. He brings two years of writing and some podcasting experience in both hockey and football to FantasyData. Based in Canada, Nick works in Human Resources when he's not stressing out about the Montreal Canadiens or Indianapolis Colts. He enjoys working out, most genres of music, and watching too much television and movies. You can follow him on Twitter @NickAGuido for content and conversation.