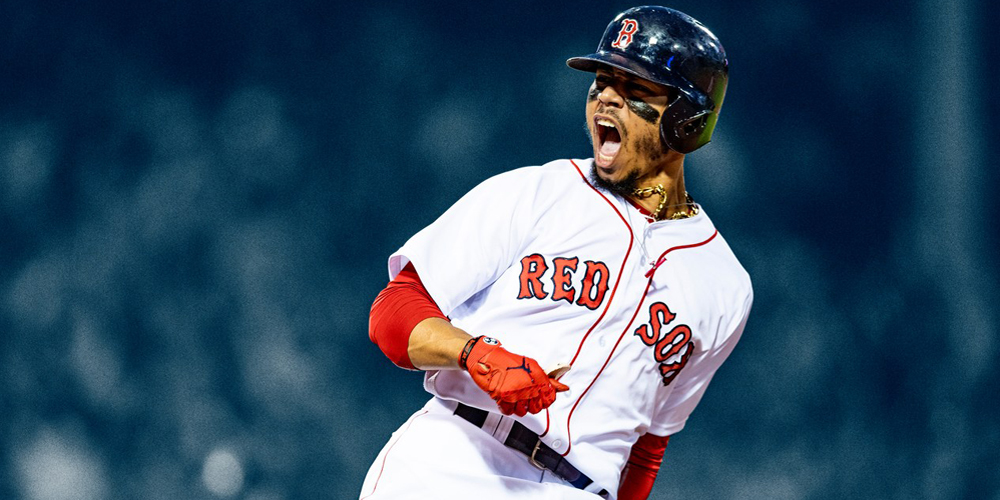 Fantasy Baseball Auction Strategy: Dominate Your Draft
---
Fantasy Baseball Auction Strategy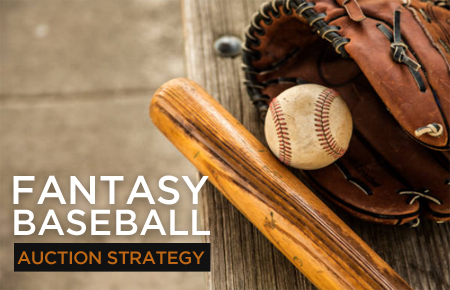 One thing we hear quite a bit is people wondering why an auction is a better way to go about distributing players in your league than a snake draft. The answer is actually quite simple. What is the number one complaint about a snake draft? It's those owners who whine that they never had a chance to draft a Mike Trout or Mookie Betts because they didn't have a top pick in the draft. Well, in an auction, you could buy both if you like. I mean, if you're going with a stars and scrubs strategy, you could literally purchase the top 5-8 players and then fill out the rest of your roster with $1 players. I'm not saying it's the right way to go about things, just that it can be done.
This column will be dedicated to giving you tips about how to go about competing in your auction league. I'm the first person to tell you that there is no one way to go about winning your league. There isn't in any kind of league you might play in, but there are ways to improve your chances.
Years ago, one fantasy baseball auction strategy was that when it was your turn to throw out a player, you always threw out someone that you had no intention of bidding on. The reason was simple, you wanted the other owners to spend their budget on a player you didn't want anyway. The problem is, everyone started doing that, so it became smarter to mix it up. Sure, you still throw out players you don't want, but you can't do that every time, other owners will catch on. As a matter of fact, it's almost expected you're doing that now when you throw a player out there. Don't be afraid to nominate a player you do expect to bid on.
What is price enforcement? When you go into an auction draft, you should have a dollar amount next to every player on a cheat sheet (you can print one up from the internet, just make sure the settings are the same as the ones in your league). Let's say George Springer, according to your cheat sheet should be sold for no less than $34, but for some reason it looks like he could go for $23. Even though you really don't want the player, you bid $24, assuming the owner who was about to win Springer, realizes that it's still a bargain and will go to $25. You are price enforcing, making sure the players goes for the correct amount and that no one gets a bargain. The problem of course is, well, you could lose that bet and the other goes, fine, you can have him at $24 or $28 or whatever the enforcement was, that's the gamble. So, when you do price enforce, you need to make sure that you're okay with ending up with the player should you lose that gamble. Don't price enforce a player that you would hate to have to roster.
How to play the "end game". This refers to the end of the auction when every team is rostering their last couple of players. Well if you need four players and only have $4 players left, you're pretty much at the mercy of the other owners, not much you can do, but if you have more money in your budget than players you need, don't be afraid to nominate a player you want for more than $1. Why? First off you can afford to do so, but you also now force the other owners to go to $3. They may not be able to afford to do so and/or may not think the player is worth it. It just gives you a better chance to get the player that you want.
The more information the better. If you're in a public league, then this will be next to impossible, but if you're in a home league, then you should know your opponents. You should know if someone is a huge fan of the Mets and will always bid high on those players (price enforcement). This can also come in handy when talking trade later in the season. There is always an owner or two who ranks his favorite team's players higher than everyone else on planet Earth. You can get more in a trade from this owner if you have one of his/her favorite players.
Make sure to keep track of not only your own remaining budget but your competition as well. If only you and another team or two need a 2B, then you know who your competition is. You can see how much of a budget they have left to get a good idea of how high you may have to go to win that player. Keeping track of budgets will also let you know the average amount you can spend on each player.
When in doubt, buy the extra outfield and/or pitcher in your reserve round. In most leagues, we start five outfielders and nine pitchers. In12-team leagues, simple math tells us that means we will start 60 OFs. There are 30 MLB teams, more math tells us that at most there can only be 90 starting OFs. That figure, of course, shrinks when you consider all of the platoons that happen across the game. Not to mention the OFs that will be drafted to serve as our UT/DH. There just won't be enough to go around. Throw in the injuries that are sure to happen and that pool will get real shallow, awfully quick.
Don't be caught needing the last player at a position or for a certain category. This is where bidding wars can cripple a team. You don't want to be in a position where you are desperate for the last true closer or last true SB threat. Odds are there will be 3-4 other owners who also want that player and where his value might have been $6-$8 before the draft, now because he is wanted by multiple owners, he will go closer to $20.
Some owners will go into a draft telling themselves don't bid on players early, wait and see how things play out. I don't understand this. What if those players that are thrown out early end up being bargains? Follow the dollar amounts you gave players on your cheat sheet and if players that you like are coming in at less than the prices expected, don't be afraid to pounce early and often. There are no such things as style points in a fantasy draft.
My last piece of advice and this goes for any league in any sport that you play in. Know your rules. I can't tell you how many times, including expert or industry leagues, I will hear, I didn't know such and such. They didn't know there wasn't a disabled list, or that there was an in-season cap, and so on. There just isn't any excuse for that. If you don't know the rules, that's on you. Don't be that person during the draft.
Remember also, that auctions can take quite a while, sometimes even double the time what a snake draft will. Prepare to have that period of time blocked out.
STAY IN TOUCH
Sign up for FantasyData's newsletter and get awesome content sent to your inbox.
We'll never share your email address and you can opt out at any time, we promise.
---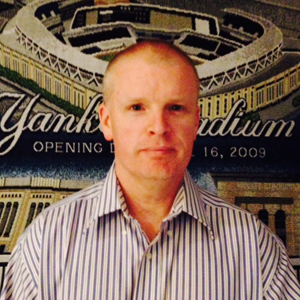 George Kurtz was born in Queens, NY and currently lives on Long Island. He started playing fantasy football in 1988 with baseball and hockey coming soon after. George got his start in the fantasy industry by luck when a friend started his own site (Fantasy Sports Forum) in 2006 and asked George to write for him. One thing led to another and George started working for RotoWire in 2007 and is still with them today. George has also written for FFReport, Leatherheads, Seamheads, Going9, Gotham baseball, and FantasyPros911. George started with RotoExperts in 2012 and is an analyst on the Fantasy Sports Radio Network. You can listen to George on weekends when he is the host/analyst of The Weekend Fantasy Update and RotoExperts in the Morning.