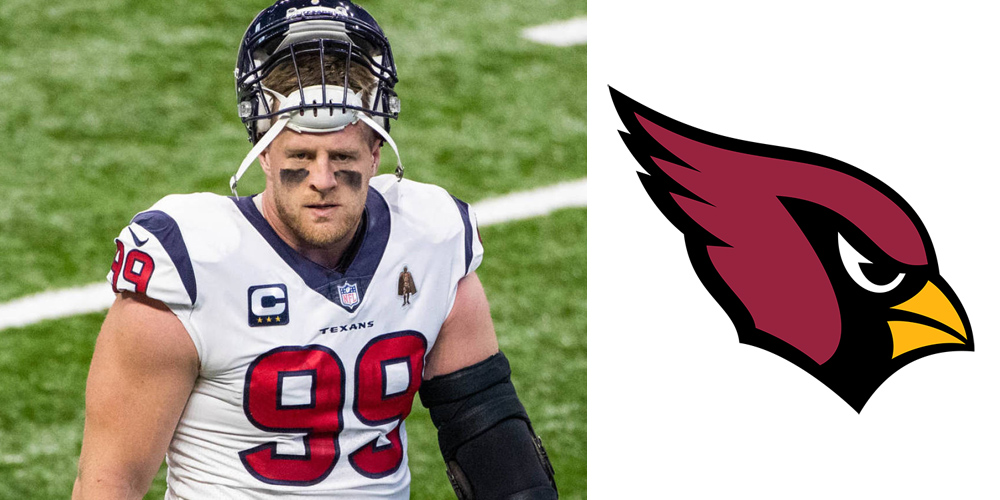 J.J. Watt Signs with the Arizona Cardinals
---
The Fallout for Both the Cardinals and Texans
Just over two weeks after his release by the Houston Texans, All-Pro defensive end J.J. Watt signed a two-year, $31million deal with the Arizona Cardinals, with $23 million fully guaranteed. Watt spent a decade in Houston, excelling both on and off the field before tensions with the Texans' management resulted in the five-time Pro Bowler requesting his release. At least a dozen NFL squads were reportedly interested in acquiring Watt's services, but he ultimately decided to sign with the Cardinals, breaking the surprising news himself via Twitter.
source: me. pic.twitter.com/1Y6okQBUy5

— JJ Watt (@JJWatt) March 1, 2021
While many were expecting Watt to return home to Wisconsin or join his brothers in Pittsburgh, Watt instead chose to reunite with former Houston teammate and All-Pro WR DeAndre Hopkins, who had reached out to Watt via Instagram.
Whether the opportunity to stick it to Houston's beleaguered management was a factor or not, Watt's arrival in the desert will have a big impact on an Arizona defense that faces the unenviable task of containing NFC West quarterbacks. In Houston, meanwhile, Watt's departure will mean more to the fans, as Watt has become one of the most beloved stars in the city due to his charitable contributions just as much as his stellar play over a decade as a Texan.
Impact on the Texans
While some Texans fans initially booed Watt when he was selected with the 11th overall pick in the 2011 NFL Draft, the former Wisconsin standout quickly became one of the best selections of his draft class and would eventually develop into the best player in the franchise's history.
With Houston, Watt was a three-time NFL Defensive Player of the Year, five-time Pro Bowler, twice led the league in sacks, and compiled a franchise-record 101 quarterbacks sacks in 10 seasons.
As huge as Watt's impact was at NRG Stadium, his contributions off-the-field may have been even bigger. Watt was known for being extremely generous and accommodating to all fans. Unannounced hospital visits and appearances in local Pearland (a Houston suburb where Watt lives) sports events were commonplace.
But Watt became a Houston legend during his efforts to assist Southeast Texas citizens who were devastated during the severe flooding brought on by Hurricane Harvey back in 2017. Watt's goal of raising $200,000 ended up bringing in more than $40 million in donations that helped thousands of families recover from the costliest natural disaster in U.S. history.
The 2017 NFL season ended up being the only campaign in which Watt did not record a sack. Injuries, which had finally occurred in 2016, limited Watt to just 32 of a possible 64 games from 2016-2019. Watt stayed healthy in 2020 and still looked like a superb pass rusher but was limited to just 5.0 sacks and dealt with the fallout of an argument that ultimately resulted in the firing of head coach Bill O'Brien.
With O'Brien gone, things looked promising for the franchise righting the ship but a series of botched decisions by ownership resulted in franchise signal-caller Deshaun Watson requesting a trade and Watt to ask for, and be granted his release. As the Texans quickly dissolved into the most incompetent franchise in sports, there was little need to pay premium money for an aging superstar defender that wanted to play elsewhere.
Even though Watt's best days are likely behind him, his ability to create constant pressure in Houston's 3-4 will be impossible for Houston to simply replace. And with new defensive coordinator, Lovie Smith expected to employ a Tampa 2 scheme that relies on constant pressure from the defensive line, the Texans' days of struggling defensively could only just be beginning.
And with Houston's draft cupboard barren thanks to Bill O'Brien's incompetence as a general manager, incumbent pass-rushers Ross Blacklock, and Charles Omenihu are likely to be thrust into larger roles, whether they're ready of not.
Losing a future Hall-of-Fame pass rusher and a top-notch citizen is a devastating blow for Texans' fans but seemingly won't have much impact on the club's 2021 chances. According to BettingData's NFL Futures, Houston's SuperBowl odds remained unchanged after Watt's departure. The Texans remained an NFL-worst +15000 to win it all in next February in Inglewood.
Impact in Arizona
Although Houston's chances of winning in 2021 remained meager, the Cardinals saw an immediate upswing. Arizona went from +2200 to win the NFC to +1500 and from +5000 to win Super Bowl LVI to +3300.
Arizona defensive coordinator Vance Joseph was an assistant coach in Houston during Watt's first three seasons and is undoubtedly excited to pair his former pupil with Chandler Jones, who leads the NFL in sacks (97) dating back to 2012. Watt would be the perfect fit oppostie of Jones in Joseph's aggressive 304 scheme.
Although the Cardinals are a little thin at defensive tackle, the 1-2 punch of Jones and Watt providing constant pressure will be particularly welcomed by Joseph and head coach Kliff Kingsbury. It also helps solidify draft needs for an Arizona club that has the 16th pick in the 2021 NFL Draft following an 8-8 finish last season.
Longtime standout cornerback Patrick Peterson and linebacker Haason Reddick, who chipped in a career-high 12.5 sacks last season, are also unrestricted free agents that will be difficult for Arizona brass to afford considering the club's current salary cap space of under $12 million.
Arizona's biggest needs are in the secondary, that will be tested even more by opposing quarterbacks being harrassed from an improved pass rush. Along with Patrick Peterson, Johnathan Joseph, Dre Kirkpatrick, and Kevin Peterson are also free agents, leaving the Cards' secondary woefully inadequate and inexperienced. The team needs two starting perimeter corners and will be focusing on the secondary this offseason.
Many advanced metrics paint the Cardinals out as an underrated team who lost five games by just one score. Bringing in leadership and talent of a star like J.J. Watt should do wonders for an up-and-coming team who could become quite an interesting dark horse to make a length postseason run in 2021.
And wouldn't it be rewarding for disenchanted Texans' fans to watch two of their team's best players win a championship and stick it to what has become the biggest laughing stock in the NFL?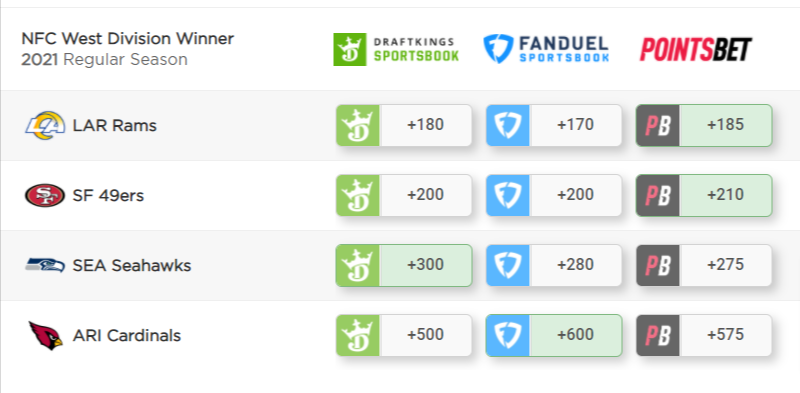 STAY IN TOUCH
Sign up for FantasyData's newsletter and get awesome content sent to your inbox.
We'll never share your email address and you can opt out at any time, we promise.
---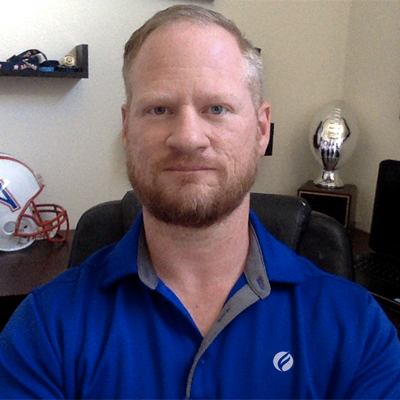 Jody is a member of both the Pro Football Writer's of America (PFWA) and Fantasy Sports Writer's Association (FSWA) and has been covering the NFL and fantasy football for over a decade. Jody won FantasyPro's Most Accurate Expert contest and also garnered the FSTA's accuracy award in 2012. A Houston native, Jody has covered the Texans locally since 2016 for both digital and radio audiences. Past writing stops include CBS Sportsline, Gridiron Experts, Pro Football Focus, Fanball, FantasyPro's. Jody is also a frequent guest on SiriusXM and Houston radio and his work regularly appears in print on newsstands each summer.