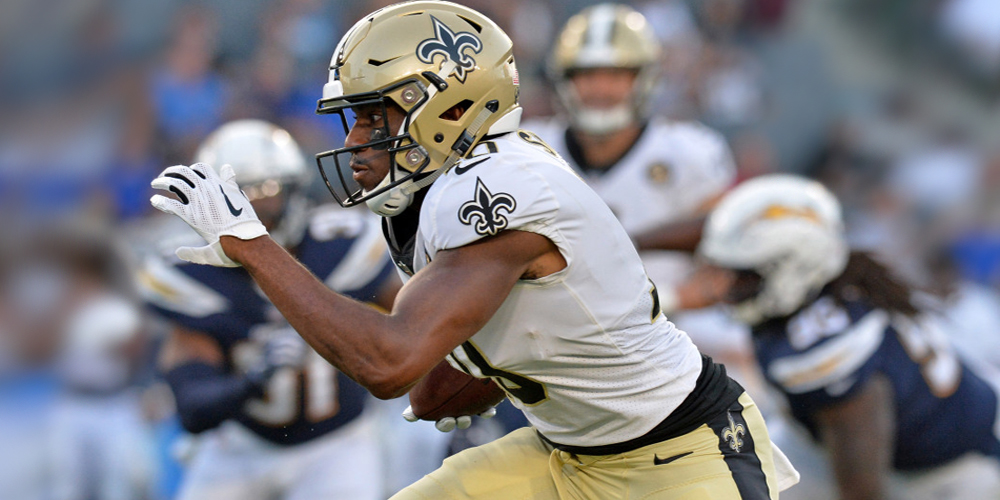 True Catch Rate: Which WR's Have the Best Hands
---
These days, analytics and metrics have become all the rage, not just in football, but every sport. Utilizing that data has had a profound change on how all teams try to win and the clubs that do the best job analyzing and reacting are, more often than not, the teams that stand atop the sports landscape when all the smoke has cleared.
Smart fantasy football players recognized this a long time ago. The growth of once unfathomable metrics has become a common, everyday part of successful fantasy football preparations. FantasyData is proud to be on the cutting edge of the metrics that help power the fantasy football industry.
One of those metrics, called True Catch Rate, helps measure which wide receivers actually have the best hands by measuring the percentage of receptions made using only catchable targets. True catch rate eliminates overthrown passes, throwaways and other errant throws that might have otherwise been credited towards the wideout and had a negative impact on his standard catch percentage.
True catch rate is the first of many advanced metrics that we'll be covering this summer as we look to provide you the edge you'll need heading into fantasy football draft season. For now, let's begin with a look at which wide receivers actually had the best hands last season, and how it might impact the league in 2019.
All players charted had a minimum of 30 targets in 2018
RANK
PLAYER
TEAM 2018
TARGET
REC
YDS
TD
TRUE RATE
DROP
RATE
1
Become a Premium Member
100.00%
0
0.00%
2
Become a Premium Member
96.60%
0
0.00%
3
Taylor Gabriel
ATL
93
67
688
2
93.10%
1
1.10%
4
Cole Beasley
DAL
86
65
672
3
92.90%
1
1.20%
5
Rashard Higgins
CLE
54
39
572
4
92.90%
4
7.40%
6
Become a Premium Member
92.60%
4
3.70%
7
Become a Premium Member
90.30%
2
4.30%
8
Tre'quan Smith
NO
44
28
427
5
90.30%
2
4.50%
9
Become a Premium Member
90.00%
4
6.20%
10
Christian Kirk
ARZ
68
43
590
3
89.60%
3
4.40%
11
Become a Premium Member
89.30%
4
2.70%
12
Become a Premium Member
88.90%
3
5.40%
13
DeAndre Hopkins
HOU
163
115
1572
11
88.50%
3
1.80%
14
Become a Premium Member
88.40%
6
9.80%
15
Become a Premium Member
87.80%
3
6.80%
16
Jordy Nelson
OAK
88
63
739
3
87.50%
2
2.30%
17
Chris Hogan
NE
53
35
532
3
87.50%
2
3.80%
Potential Breakout Targets
Tre'Quan Smith stands out as a real value at his currently deflated ADP. Smith was second on the Saints in snaps and posted a nifty 90.3% true catch rate, which ranked eighth in the NFL. Smith had a pair of 100-yard outings but failed to surpass 50 in any other contest. Maybe it was a lack of rookie repertoire with Drew Brees. That should improve with a full season and second offseason under his belt. If Smith can maintain the starting spot over Ted Ginn, he's got breakout potential in Year Two.
Speaking of breakouts, Christian Kirk could be on the verge of outstanding production as the potential No. 1 receiver in Kliff Kingsbury's Air Raid offense. Kirk has been a standout over the summer following a solid 43/590/3 rookie campaign. Kirk averaged 10.3 PPR points per game, which is awfully impressive for a rookie that was trying to make plays in the league's worst passing attack. Kirk ranked 10th in football with an 89.6% true catch rate and appears to be on the verge of the potentially huge sophomore season with Kingsbury at the helm.
DaeSean Hamilton missed half of his rookie campaign but started to flash as the season wound down. Overall, Hamilton ranked 33rd with an 85.7% true catch rate, which was third among all qualifying rookies. Beginning in Week 12, Hamilton played 87% of Denver's snaps and also caught 5-plus receptions in each of the Broncos' final four games. With Demaryius Thomas in New England and Emmanuel Sanders still recovering from a ruptured Achilles, Hamilton has an excellent chance at opening the season in Denver's starting lineup and holding onto that gig all season.
Chris Godwin has arguably already broken out after posting WR2 numbers for Tampa Bay last season. Now expected to open the season as the starting slot receiver in Bruce Arians' potent offense, Godwin is a popular choice to move into the top 20. His ADP has gotten out of hand, but Godwin does have excellent hands and fits the bill as a potential 75-catch, 1,000-yard candidate.
D.J. Moore had only two drops against his 55 rookie receptions. Like all other Carolina receivers, Moore's production tailed off in the second half after QB Cam Newton injured his shoulder. If Newton is able to rebound, as expected, Moore will enter his second pro season as the undisputed No. 1 wideout in Carolina and easily move up into WR2 territory.
Late-Round Standouts
Taylor Gabriel was a steady, if unspectacular outlet for the Bears last season, dropping just one of his 93 targets and recording 3+ receptions in 16-of-17 games. Gabriel ranked third with a 93.1% true catch rate but failed to surpass double-digit PPR totals in a dozen games. There are also a lot of mouths to feed in Chicago. While Gabriel is a reliable, sure-handed receiver, he's little more than a WR4/flex option in deeper leagues.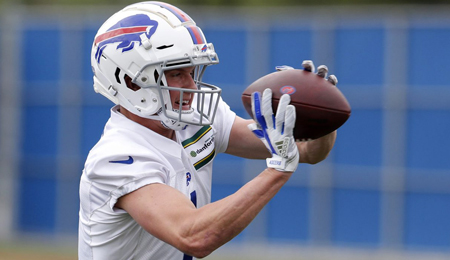 Similar to Gabriel, Cole Beasley racks up short receptions out of the slot and has very reliable hands, but Beasley offers little ceiling and will be moving to a less desirable offense in Buffalo. The Bills already have a crowded receiving corps and have a quarterback who isn't exactly conducive towards efficiency. Beasley is a trusty receiver but offers little fantasy appeal in 2019.
Entering his fourth NFL season, Rashard Higgins has steadily improved annually, culminating in an impressive 92.9% true catch rate in 2018. But Higgins will have a hard time beating out Antonio Callaway for WR3 duties in Cleveland and is unlikely to see enough targets to have much of an impact in 2019. Keep an eye on Cleveland's WR3 battle in camp because the winner of that battle could see a decent amount of looks behind Odell Beckham and Jarvis Landry.
Maurice Harris is an interesting deep sleeper name to monitor this summer. He's almost entirely unknown but wound up playing 462 snaps for Washington last season, which was second among all Redskins' wideouts. Harris only ranked 110th with 47 targets but only dropped a pair of passes and ended up seventh in the NFL with a 90.3% true catch rate.
Harris posted the best numbers of his career with Washington in 2018 but wasn't tendered. Instead, he signed with New England and checks a lot of boxes for successful New England wideouts. Blessed with good size (6-3, 200), trusty hands, and experience as a proven slot receiver, Harris has the chance to make a real impact if he can get quickly acclimated to the Patriot way.
Albert Wilson flashed some big-play ability before injuring his hip and going on IR after seven games. Wilson also displayed a solid pair of hands by snagging 26 of the 27 catchable passes thrown his way and also has a knack for making big plays. When cleared for training camp, Wilson should open as Miami's starting slot receiver and is an excellent late-round value target in all fantasy leagues.
Continue Reading: True Catch Rate: Which WR's Have the Best Hands...
Become a premium member at FantasyData and read this article in full. See who has the best hands from last season and get Jody Smith's take on their fantasy football value in 2019.
Get all the awesome premium features to dominate your Fantasy Draft today! Learn More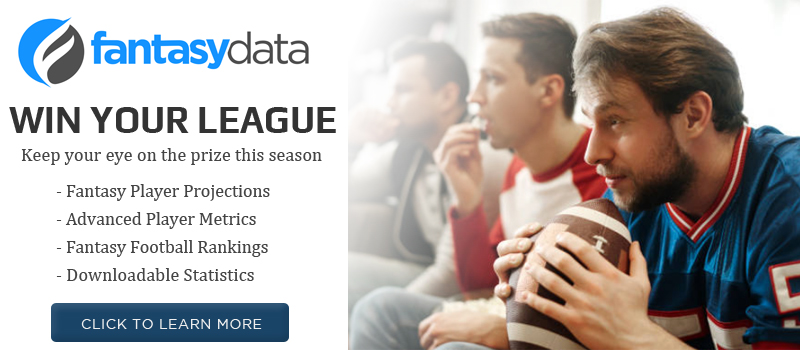 STAY IN TOUCH
Sign up for FantasyData's newsletter and get awesome content sent to your inbox.
We'll never share your email address and you can opt out at any time, we promise.
---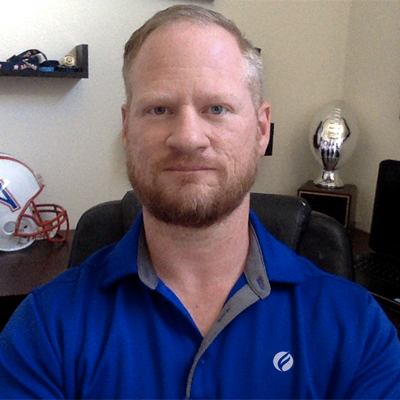 Jody is a member of both the Pro Football Writer's of America (PFWA) and Fantasy Sports Writer's Association (FSWA) and has been covering the NFL and fantasy football for over a decade. Jody won FantasyPro's Most Accurate Expert contest and also garnered the FSTA's accuracy award in 2012. A Houston native, Jody has covered the Texans locally since 2016 for both digital and radio audiences. Past writing stops include CBS Sportsline, Gridiron Experts, Pro Football Focus, Fanball, FantasyPro's. Jody is also a frequent guest on SiriusXM and Houston radio and his work regularly appears in print on newsstands each summer.