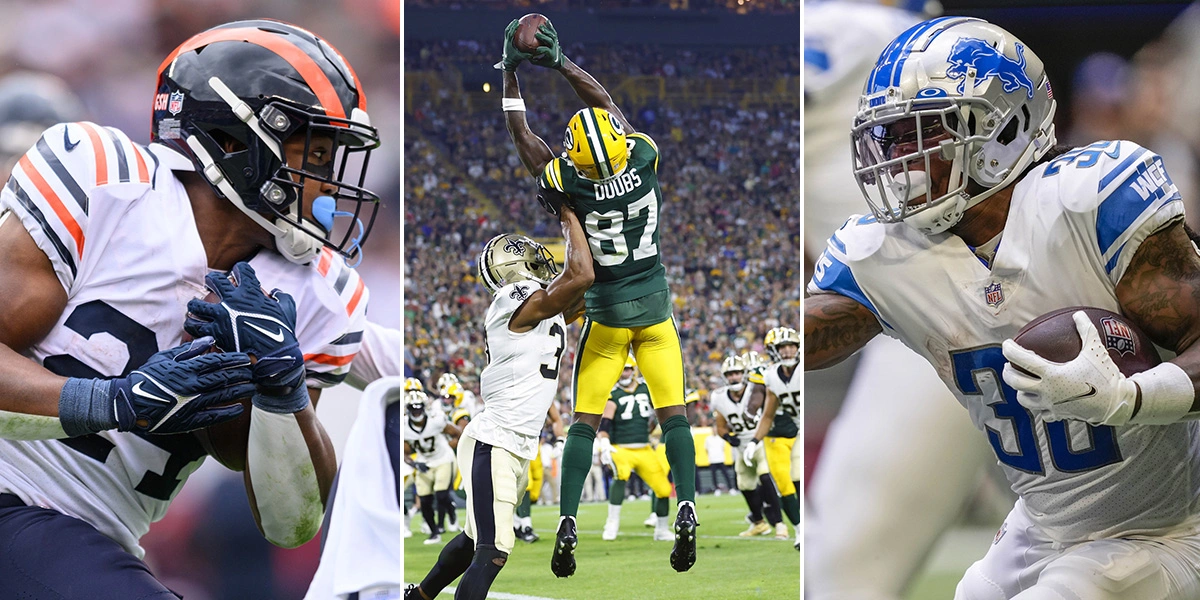 Waiver Wire Pickups for Week 4
---
Waiver Wire Pickups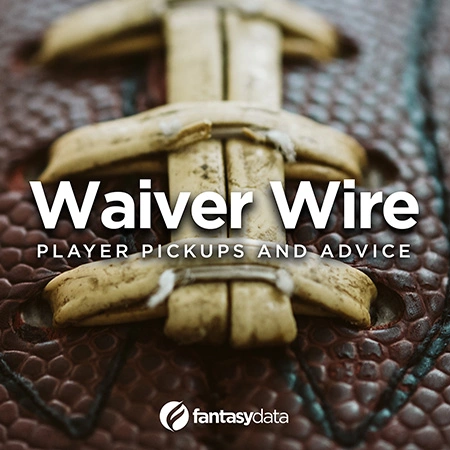 Week 4 is here in the NFL 2022 season. It's speeding way faster than it should be since I want to enjoy it while it lasts. If only we could have NFL football year-round. Congratulations on surviving Week Three of the NFL Season. It was a bloodbath littered with injuries, under-performances, ghosting, some wacky kicks, and even wilder finishes. Many players dealt with injuries or awful performances like Justin Herbert, James Conner, Dalton Schultz, Garrett Wilson, Mac Jones, and many more.This includes previous players that missed Week 2 like Keenan Allen, DeAndre Hopkins, Rondale Moore, Michael Gallup, and Zach Wilson. Due to these injuries and poor performances from players, you're in need of some new players on your roster. That's why you're reading this article. I'll give you some names that you should see if they are on your waivers and really consider picking them up. It's already near the quarter mark of the NFL season sadly so be sure to improve those teams since this is where the build for the playoffs truly starts. The league I'll be basing these on is a 1QB, PPR, and 12-team league, although I'll include some deeper league shout outs.
The waivers are based on Yahoo's system and roster percentages. Waivers typically process Tuesday or Wednesday night so go get those claims in! I wish you luck with Week 3 and may the NFL overlords give us some great football, no missed kicks, and plenty of healthy players with no injuries.
Quick Links
Quarterbacks
Ryan Tannehill
Tennessee Titans,16% rostered
Tannehill put in a performance reminiscent of his play from 2019/20. He was the QB10 on the week. It appears the Titans are finally becoming a complete offense as Tanny has developed a chemistry with both Robert Woods and Treylon Burks. He is firmly on the streaming radar for fantasy, especially in 1QB leagues. If you find yourself with Brady or Wentz or a quarterback of similar ilk, I'd seriously consider starting Tannehill. He has scored at least 18.8 points in two out of three games. Better numbers than Brady and many other quarterbacks.
Zach Wilson
New York Jets, 6% rostered
Zach Wilson is returning as the starting quarterback for the New York Jets. In a superflex league, he's likely available on the waivers. Snag him now as he can likely provide QB2 numbers every week. I doubt that he will stop rushing despite the knee injury. Plus he now has the best supporting cast of weapons he's ever played with. If Flacco can make these guys look good, what can Wilson do with a better arm. If you need a second or third quarterback, Wilson's a perfect add this week.
Running Backs

Alexander Mattinson
Minnesota Vikings, 55% rostered
Dalvin Cook dislocated his shoulder again. This puts his Week 4 in doubt although there is a chance he could play. Regardless, now is the time to add Mattinson if he's still available in your league. He might be the best handcuff to own in fantasy football. For many teams, Alexander would be starting, but instead he has been stuck behind Cook. Last week, Mattinson had seven carries for 28 yards and a touchdown. He added on a touchdown and a reception for 16 yards. Mattinson has proven that he can be an RB1 anytime he's filling in for Cook. With Cook's extensive injury history, there's a good bet that Mattinson will start at least 2-4 games this year.
Khalil Herbert
Chicago Bears, 50% rostered
After David Montgomery went down with a hurt ankle in the first quarter, Herbert put on an absolute show as the Bears running. This was the type of performance that tells Chicago he deserves to be their star running back in 2023 and beyond. He finished as the RB1 in Week 3 when practically no one started him. He had 157 yards rushing on 20 attempts and two touchdowns. He added on two catches for 12 yards as well. If David misses next week or any more time this year, Herbert is an absolute start. Handcuff backs can win you leagues or weeks. Go snag one of the best handcuffs to own in the fantasy football world.
Honorable Mentions: Jamaal Williams (Swift could miss two weeks), James Cook (Now the RB2 for Bills)
Wide Receivers
Mack Hollins
Las Vegas Raiders, 3% rostered
Who had Mack Hollins finishing Week Three as the No.2 wide receiver in fantasy on their bingo card because I sure didn't. He caught eight of his ten targets for 158 yards and a touchdown. Hollins has become one of Derek Carr's favorite targets. This is evident in the fact that Mack has seen 18 targets over the last two games despite Adams and Waller being healthy. While I doubt you can expect Hollins to be a WR1 the rest of the season, he's certainly a viable flex/bye week fill-in. If any of Adams/Renfrow/Waller miss more time, Mack will benefit mightily. It's not a sexy waiver wire move, but he's providing more value than bust Darnell Mooney is right now.
Romeo Doubs
Green Bay Packers, 27% rostered
I have seen all the comparisons of Doubs to Adams from Sunday Night Football and Twitter. I'm here for it even though I don't believe he's actually the next Davante Adams. I do think that Doubs is quickly becoming Aaron Rodgers favorite wide receiver to target in Green Bay. He caught all eight of his targets for 73 yards and a touchdown. Those are big numbers for a rookie wide receiver playing with a quarterback that usually ignores rookie wideouts. If Romeo can keep catching the balls Arod throws, it will go a long way to making Rodgers comfortable with giving Doubs a huge target share. Fire him up as a flex play at least for the rest of the season should this target share continue.
Honorable Mentions: Michael Gallup (Close to coming back), Zay Jones (keeps getting plenty of usage), Treylon Burks (becoming the top WR for the Titans), Isaiah McKenzie (Getting plenty of targets)
Tight Ends
Tyler Conklin
New York Jets, 22% rostered
If I were to tell you that there are three tight ends that have seen at least seven targets in every game this year, could you guess them? I'm sure you would say Travis Kelce, Mark Andrews, and then go blank. Turns out that third tight end is Tyler Conklin. The shocker is that he has been really good with the Jets through three weeks. Flacco has targeted him 24 times as it appears the Jets are making sure Conklin is involved in the offensive game plan. With Wilson back, don't be surprised to see him target the tight end often. They are a young quarterback's best friend as you know. Last week, Conklin had eight receptions for 84 yards. Be sure to fire him up if you need a TE2/streaming tight end.
Honorable Mentions: Robert Tonyan (plenty of targets),
As always, I'm more than happy to talk on Twitter. Let me know your thoughts on these players if you managed to trade for/away from them. If you need thoughts on any trade, my DMs are open on 18/7. I respond to everyone.
STAY IN TOUCH
Sign up for FantasyData's newsletter and get awesome content sent to your inbox.
We'll never share your email address and you can opt out at any time, we promise.
---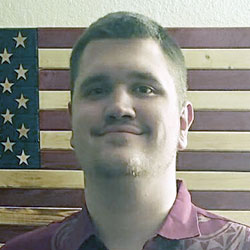 Jake is a native Phoenician and die hard fan of all the Arizona sports teams as well as the NFL and MLB. He is a Christian and a college student pursuing a dual degree in Sports Management and Sports Journalism. He is currently writing for DynastyNerds as well as a site expert at Fansided. He is obsessive about sports and stats. Jake's other hobbies include music, movies/TV, traveling and studying history. He is an avid Star Wars, Marvel, and DC fan (nerd). He wants you to know that the Jedi were the reason the Republic fell and that Dynasty>redraft. You can follow him on twitter @Darthdbacks or Discord @DarthDbacks. He is Open to doing any AMA's or podcast guest spots.