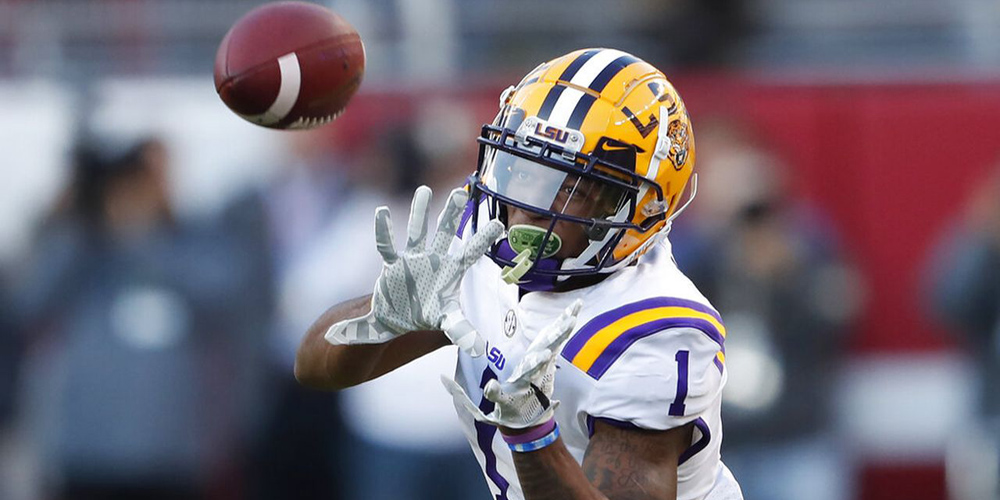 10 NFL Rookies to Target in Fantasy This Year
---
The Top Rookies Ahead of the 2021 NFL Draft
Sometime in the late 1980s or early 1990s, in the middle of the sports trading card boom, rookies came to prominence. That phenomenon has grown exponentially with the rise of dynasty fantasy football leagues, where first-year players are all the rage.
The 2021season is no different and the incoming class is absolutely loaded with elite skill-position talent. While the lack of an organized NFL Combine complicates scouting somewhat, excitement about this potentially historic rookie crop is at a fever pitch.
Keeping in mind how important future landing spots and opportunities are, here are the top-10 rookie skill-position prospects that fantasy football enthusiasts need to know about ahead of the 2021 NFL Draft.
1. Ja'Marr Chase (WR) LSU
Despite opting out of the 2020 NCAA season, LSU junior Ja'Marr Chase is still one of the most highly-touted rookie wideouts in recent memory coming off of the heels of an amazing sophomore campaign in 2019. That season, Chase led all FBS wideouts in TD grabs (18), ranked second with 1,559 receiving yards, and showed tremendous downfield ability. He also led FBS in broken tackles (22) and was third in yards after contact.
Chase is a dangerous weapon who consistently made explosive downfield plays and ran a 4.38 40 at LSU's pro day. Though just 6-0 and 201, Chase excelled at busting press coverage and winning contested-catch situations by continually winning 50/50 battles with tremendous hands. An alpha who is going to start in the NFL on Week 1, Chase looks like an excellent bet to garner top-10 NFL Draft consideration and is the sure-fire top rookie in 2021 dynasty leagues.
Ja'Marr Chase vs Vanderbilt is NSFW

(h/t @ConnorJRogers)

pic.twitter.com/cHvrsR1if7

— PFF Draft (@PFF_College) April 5, 2021
2. Najee Harris (RB) Alabama
The 2020 Doak Walker Award winner as the nation's top collegiate back, Harris accounted for 3,419 total yards and 50 touchdowns as a junior and senior at Alabama after playing sparingly behind Damien Harris and Josh Jacobs from 2017-2018. When he became Bama's starter, Harris combined plus size (6-1, 230) with power, vision, and hands to warrant Steven Jackson comparisons by some in the scouting community.
While Harris is a bigger back, he's also an excellent pass-catcher who snagged 43 receptions for national champion Crimson Tide. Although unable to run a 40 at Alabama's pro day, reports indicate Harris has run in the 4.45-4.47 range, giving him more than enough of a top gear to thrive as a three-down back in the NFL. Should Harris land in Pittsburgh, he could certainly warrant overall No. 1 rookie draft status due to the attrition of the running back position.
Made a mini edit of future falcon Najee Harris pic.twitter.com/YaqgIzolsY

— FFYT (@_FootballFilms_) April 4, 2021
3. Travis Etienne (RB) Clemson
A three-down star with 4.45 speed and ideal size, Etienne excelled at forcing missed tackles and making big plays for Clemson. Etienne's 109.7 speed score ranked second among all notable incoming rookie running backs. In addition to generating extra yards via both power and determination, Etienne has superb hands and the ability to run any routes out of the backfield or lined out wide, giving him excellent flexibility in today's wide-open NFL offensive schemes.
Etienne rushed for over 1,600 yards in both 2018 and 2019 and continued to look better as a receiver, snagging more targets in each of his four seasons with the Tigers. Although Etienne was highly productive coming out of a spread formation, he is a decisive downhill runner who also looks like a good fit in a one-cut, zone scheme. Etienne could very easily be the first running back selected in 2021, which would also make him an option to be the top choice in dynasty rookie drafts.
Wherever @ClemsonFB RB Travis Etienne lands in the @NFLDraft...

He'll make an immediate impact. 😤 @swaggy_t1

📺: 2021 #NFLDraft -- April 29 - May 1 on NFLN/ESPN/ABC pic.twitter.com/jZR3be6nrN

— NFL (@NFL) April 7, 2021
4. Devonta Smith (WR) Alabama
The reigning Heisman Trophy winner also won the Fred Biletnikoff and Watler Camp Player of the Year Awards after leading the nation with 117 receptions and 1,856 receiving yard en route to another national title for the Crimson Tide. Smith is a versatile weapon who can line up in the slot or be a dangerous outside threat, with elite route-running skills and an expansive route tree. Smith also did a great job creating space off the line of scrimmage and continually getting open after commanding respect from defensive backs playing off their heels.
The biggest concern of Smith is his 6-foot, 170-pound size, which warrants durability concerns. Few wideouts have excelled in the NFL at that weight, but Smith has the kind of speed, hands, and big-play ability that makes him more than capable of bumping that trend. If Smith winds up landing with a squad that has an innovative play-caller that can get him into favorable mismatches, he could easily make a big impact as early as Year One.
Devonta Smith 1 on 1 vs next years projected top CB talent, LSU Derek Stingley Jr.#Eagles pic.twitter.com/S7fFoquhao

— Thomas R. Petersen 🦅 (@thomasrp93) March 30, 2021
5. Kyle Pitts (TE) Florida
A physical marvel, Pitts clocked an unbelievable 4.44 40 at 6-foot-6 and 246 pounds. That's a 99th-percentile score to go along with a 98th-percentile speed score and the largest wingspan (83 3/8") of any WR/TE in the past 20 years. Famed ESPN draft analyst Mel Kiper dubbed Pitts as the highest-graded tight end that he has ever scouted. Still just 20-years-old, Pitts caught 43-of-67 targets for 770 yards and 12 touchdowns in only eight games for the Gators in 2020. He's going to go in the top-10 of the 2021 NFL draft and could be the first non-quarterback selected.
Because tight end is easily the shallowest position in fantasy football, Pitts warrants early dynasty status. However, freshman NFL tight ends rarely produce at elite levels, so patience is in order. When it comes to sheer physicality and potential, Pitts is one of the most exciting players of recent memory and has all the tools to be one of the NFL's best tight ends in a short time.
Kyle Pitts' top-3 highest-graded plays of his career

#3: 56-yard TD vs Kentuckypic.twitter.com/1zH9HSy3cf

— PFF (@PFF) April 5, 2021
6. Javonte Williams (RB) North Carolina
Williams busted out in 2020, running for 1,140 yards and 22 touchdowns while earning second-team All-American accolades for the Tar Heels. At 5-10 and 220 pounds, Williams has ideal between-the-tackles size but also showcased excellent hands while snagging 25-of-30 targets last season. Williams is a power-plus back known to deliver a blow to would-be tacklers and run through defenders into the end-zone.
With his power and balance, Williams also profiles as a plus short-yardage back in the NFL. He ranked second in the country with 19 carries inside the 5-yard line in 2020, per PFF's tracking. Williams isn't the speediest back, nor does he possess the best hands but he does enough as a ball carrier to carve out an immediate early-down role in the NFL.
North Carolina RB Javonte Williams

➕YAC; 4.59 YAC/attempt (PFF)
➕3-Down Back
➕25 receptions in 2020
➕33.3% TD share
➕8.4% Target Share
➕Violent Runner

➖Shared backfield; was never a featured back
➖Speed; 94.7 Speed Score
➖One-year wonder pic.twitter.com/XWol9zIjPa

— Alex Johnson (@a_johnsonFF) April 7, 2021
7. Jaylen Waddle (WR) Alabama
Though on the smaller side (5-9, 180), Devonta Smith's college teammate Jaylen Waddle brings an elite speed element to any offense that is going to be tough to defend. More than half of Waddle's 20 TDs at Bama came from 50-plus yards out and he also accounted for three special teams scores. Waddle is a superb route-runner due to his fluidity and quick twitch, cut-on-a-dime abilities. Although he did not run a 40 at Alabama's pro day, Waddle has been clocked at 4.37 and has commonly drawn Tyreek Hill comps as a potential downfield weapon.
Jaylen Waddle is _____________. pic.twitter.com/s0xhSJbpsj

— Pro Football Network (@PFN365) April 6, 2021
8. Terrace Marshall Jr. (WR) LSU
Prototype NFL outside receiver size (6-2, 205) and speed (4.40) despite being ultra-productive inside at LSU. Marshall posted an 85th-percentile speed score (106) and burst score (128.8) and exceeded double-digit scores in each of the Tigers' past two seasons. Marshall uses his size well, has an excellent catch radius, and has the speed to turn slant routes into long touchdowns. There were some drops and lacks in effort at times last year but if Marshall can put it all together in the pros, he has No. 1 NFL wideout potential.
I wonder if Terrace Marshall Jr. is a *little* underrated

-5-star recruit who played as a true freshmen
-13 TDs playing next to Chase & Jefferson in 2019 w/ 5 TDs against Georiga, OU + Clemson
-46% dominator rating as a 20-year old in 2020
-6'2, 205 + 4.4 flat at LSU pro day pic.twitter.com/XGtEcCMWXp

— Davis Mattek (@DavisMattek) April 6, 2021
9. Rondale Moore (WR) Purdue
Due to his diminutive size (5-7, 181), Moore will be typecast as an NFL slot receiver, but his ability to consistently get open with excellent footwork and feel for zones makes him an intriguing fit as a potential QB-friendly safety valve who could consistently absorb targets. Moore's pro day at Purdue really helped his cause, as the 20-year-old speedster ran a 96th-percentile 40 (4.37) and also boasted a 135.3 speed score (96th-percentile), and 10.78 agility score (94th).
Rondale Moore vs off-coverage is unfair for dbs especially playing flat-footed. Oily hips, explosive lower body, and raw speed creates separation.

Press coverage will be a challenge but a creative OC will keep him off the ball, in bunch sets etc.

pic.twitter.com/4xXtJ5NUAj

— Damian Parson 🏈 (@DP_NFL) April 1, 2021
10. Rashod Bateman (WR) Minnesota
Solid size (6-0, 190) and speed (4.48) combined with good hands and a complete route tree. However, Bateman was listed at 6-2 and 210 so those pro-day measurements took some by surprise but could have been affected by Covid. When on the field, Bateman was able to consistently get open on a variety of routes and showed well in contested catch situations. However, elite-level competition was able to more-or-less contain Bateman in the Big Ten, which raises concerns about his ability to get open against NFL corners.
Rashod Bateman is an advanced route-runner with strong hands in open and contested situations.

He can create separation at and away from the LOS, very smart and likely a top-50 pick.

(also lost 10 pounds battling COVID in 2020, the 2019 tape is stellar)pic.twitter.com/lInR8uwWhp

— Austin Gayle (@PFF_AustinGayle) April 1, 2021
STAY IN TOUCH
Sign up for FantasyData's newsletter and get awesome content sent to your inbox.
We'll never share your email address and you can opt out at any time, we promise.
---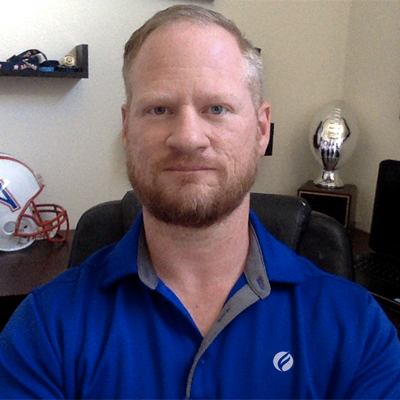 Jody is a member of both the Pro Football Writer's of America (PFWA) and Fantasy Sports Writer's Association (FSWA) and has been covering the NFL and fantasy football for over a decade. Jody won FantasyPro's Most Accurate Expert contest and also garnered the FSTA's accuracy award in 2012. A Houston native, Jody has covered the Texans locally since 2016 for both digital and radio audiences. Past writing stops include CBS Sportsline, Gridiron Experts, Pro Football Focus, Fanball, FantasyPro's. Jody is also a frequent guest on SiriusXM and Houston radio and his work regularly appears in print on newsstands each summer.