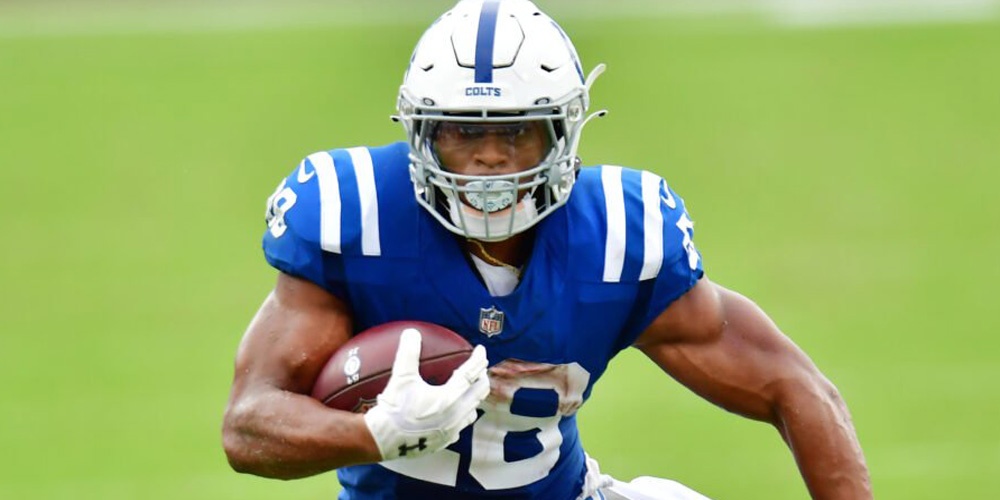 10 Interesting RB Advanced NFL Fantasy Metric Stats For Week 2
---
This article will tell you about 10 running back advanced stats you should know about as we approach Sunday's Week 2 slate of NFL action. The advanced metrics that FantasyData provides our subscribers are not the end all be all. They are very useful at helping you better understand matchups and make the best possible lineup decision.
Jonathan Taylor's Opportunity Share
Taylor now finds himself as the lead back in the Colts running back by committee after Marlon Mack tore his Achilles in the season opener against the Jaguars. Both Taylor and Nyheim Hines finished Week 1 with an opportunity share (The percentage of total team running back carries plus targets) of 40.5%. This translates to 15 opportunities. Taylor (6) tied for the third-most targets and led all running backs with 67 receiving yards. He is my preferred option as the Colts host the Vikings in a game with a 48.5 over-under total. Minnesota's defense allowed the seventh-most fantasy points to running backs in Week 1. Taylor is firmly on the RB1 radar.
James Robinson's Juke Rate
Robinson has emerged as the head of the Jaguars running back by committee. The only running back with a higher opportunity share than Robinson (85%) was Christian McCaffrey (93.1%). Robinson finished Week 1 with the 11th highest Juke Rate among running backs. This metric isolates a running back's on-field elusiveness and tackle-breaking power by dividing the total number of evaded tackles by the total number of touches (carries plus receptions). Robinson was only targeted once as a receiver out of the backfield. The presence of running back Chris Thompson and his prowess as a receiver out of the backfield make Robinson susceptible to game flow. He's a mid-range RB2 against the Titans this week. Tennessee's defense has allowed an average of 18 touches, 90.6 total yards, 1.2 touchdowns, and 20 PPR fantasy points per game to top running back scorers over its last five games.
David Johnson's Yards Created
Johnson accumulated 109 total yards in Week 1 against the Chiefs. He only had 14 touches, but Duke Johnson's ankle injury could open the door for Johnson to see additional opportunities against the Ravens. David Johnson had the third-highest snap share (81.5%), sixth-highest opportunity share (71.4%), and fifth-highest number of Yards Created (36). This metric measures all yards above and beyond what was blocked. Yards created are generated by the runner after the first evaded tackle. Johnson also had two rushing attempts of 15 or more yards. The matchup between the Ravens and Texans is expected to be a high scoring affair with a 54.5 over-under total. Johnson is in a great position to be used as a runner and as a receiver out of the backfield.
David Montgomery's Juke Rate
Montgomery rushed 13 times for 64 yards against the Lions in Week 1. He played through a groin injury and didn't appear to suffer any setbacks. Montgomery's workload was encouraging considering the negative game script. He faced a stacked front on 38.5% of his rushing attempts which was the third-highest among running backs in Week 1. Montgomery also ranked ninth in Juke Rate. He will have an opportunity to finish as an RB1 in Week 2 against the Giants, who have allowed an average of 17.2 touches, 101 total yards, one touchdown, and 19 PPR fantasy points per game to top running back scorers over their last five games.
Rapid Fire
Devin Singletary (55.2%) and Zack Moss (44.8%) had a similar opportunity share. The duo complements each other well. Singletary is most lethal when in space and used as a receiver out of the backfield. Moss'

physicality and balance as a runner and is a better fit in between the tackles. The Bills have a great matchup against a Dolphins defense that allowed 217 rushing yards in Week 1.

Christian McCaffrey will still be used as a bell cow under new Panthers head coach Matt Rhule. He led all running backs in snap share (100%) and opportunity share (93.1%).
Dalvin Cook finished Week 1 with an opportunity share of only 58.3%. The Vikings negative game script had a lot to do with this, but it's worth noting considering how the quality of play of Minnesota's secondary.
Josh Jacobs decimated the Panthers defense in Week 1 finishing as the fantasy RB1. He was provided 31 opportunities and still finished fifth in Juke Rate and led all running backs in evaded tackles (17). He also led the position in yards created. Jacobs' athleticism combined with the Raiders offensive line appears to be a match made in fantasy football heaven in 2020.
Adrian Peterson joined Benny Snell, David Johnson, and Clyde Edwards-Helaire as the only running backs to have more than one rushing attempt of 15 or greater yards. He's averaged 15 rushing attempts and 61 rushing yards per game since 2017. Peterson is the leader of the Lions' running back by committee at the moment and can be viewed as an RB3.
Malcolm Brown rushed for 79 yards and two touchdowns and also caught three of four targets for 31 yards against the Cowboys. He finished with a Juke Rate of 33.3% which tied for 13th among running backs. Brown averaged 1.18 fantasy points per opportunity and appears to be the favorite for touches in Week 2. He seems to be playing on borrowed time due to the presence of rookie Cam Akers. Brown is shaping up to be a player to sell high on early this season.
Conclusion
FantasyData has a wealth of statistical information available to you at your fingertips. Do you ever wonder how to weave all of the information together in order to make informed decisions for your fantasy football team? That's the purpose behind the Advanced Metrics series that I'm writing this season. One way to approach any decision in fantasy football is to analyze two things. The first one revolves around the narrative. What are NFL Insiders, beat writers, and coaches saying. The second one revolves around the statistics, metrics, and other data. Take a moment to think of a piano. You can play music with one hand, but once you use both hands the music is even better. You should have the same mindset when it comes to managing your fantasy football team. If you have additional questions you can also refer to my fantasy football rankings or better yet reach out to me on Twitter for an immediate response (@EricNMoody). Thanks for reading and please sign up for FantasyData Premium.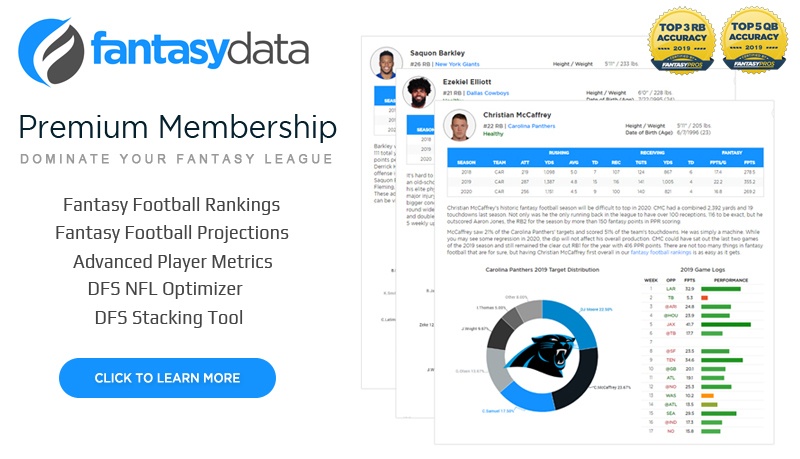 STAY IN TOUCH
Sign up for FantasyData's newsletter and get awesome content sent to your inbox.
We'll never share your email address and you can opt out at any time, we promise.
---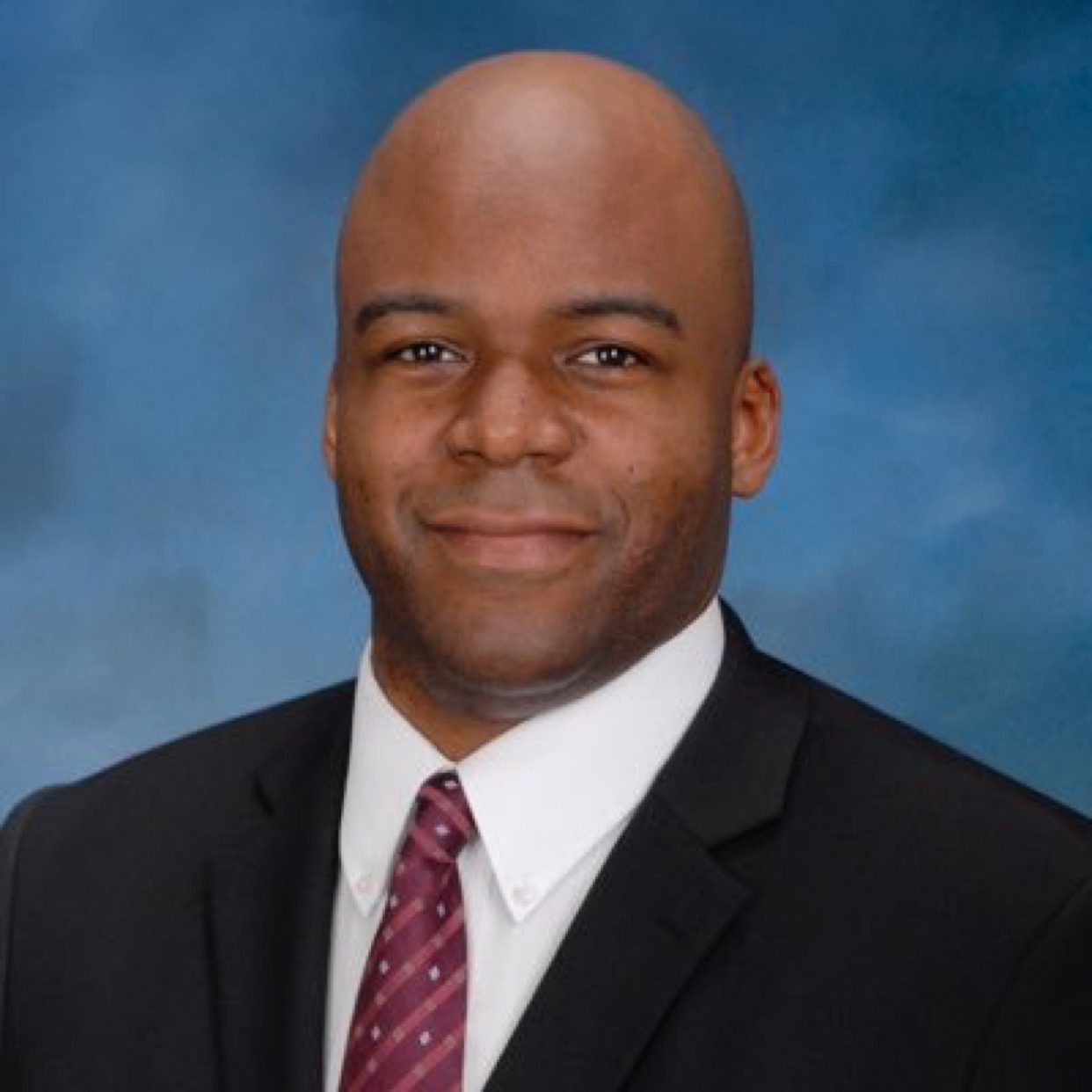 Eric Moody is a member of the FSWA (Fantasy Sports Writers Association). His writing has been featured at FantasyPros, Gridiron Experts, RotoViz, and TwoQBs. He has a lifelong passion for the game and even played at the collegiate level as an offensive lineman. Eric also participated in Dan Hatman's Scouting Academy in order to learn the process of player evaluation at an NFL level. When Eric provides advice, he uses game film, analytics, and statistics to help you understand his perspective. He enjoys time with his family, Netflix, music, bass guitar, and coffee