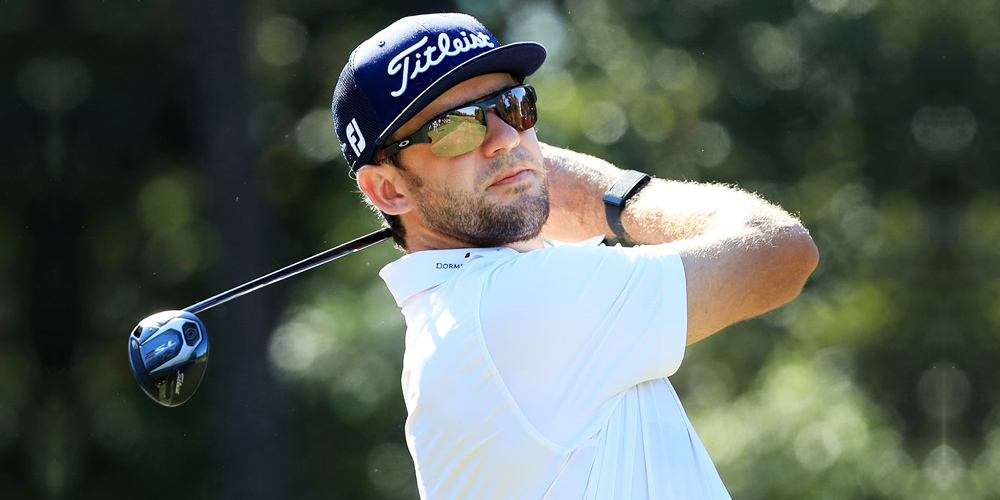 15 DFS Golf Picks for the Sentry Tournament of Champions
---
Daily Fantasy Golf Tips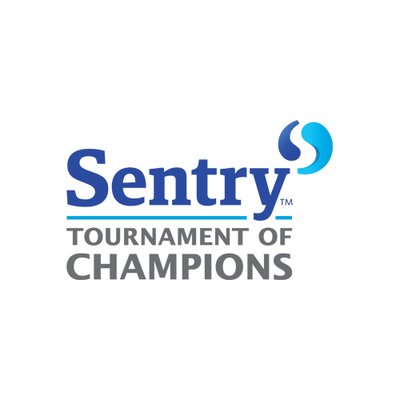 The holiday break is over for the PGA Tour and it returns this week in gorgeous Maui, Hawaii, for the annual Sentry Tournament of Champions in what will be the first event installment of the new decade - 2020. The past 12 months of winners get the honor of teeing it up this week in this most exclusive tournament and will compete for the $6.7M in prize money with the winner taking home a succulent $1.34M.
This week we will see 34 golfers competing, and they, of course, get to play all four rounds from Thursday through Sunday. Tiger Woods and Rory McIlroy are taking this week off. Recent winners at this event include Xander Schauffele in 2019, Dustin Johnson in 2018, Justin Thomas in 2017, Jordan Spieth in 2016, and Patrick Reed's victory in 2015 rounds out the last five years of champions.
The Plantation Course at Kapalua Resort is the host course for this week's tournament - it's 7,518 yards in length, is a rare par 73 (the only one found on the PGA Tour), and the greens are Bermuda grass. This is the 6th easiest course on the PGA Tour and the low scores sure prove that with the winner typically being around -20 or better. Some of the key stats to work into your decision-making this week are Stokes Gained: Tee to Green, Strokes Gained: Approach, Birdies or Better Gained, Bogeys Avoided, and Strokes Gained: Par 5s.
Onto my picks for this week - my top 10 players to pay a high price for are included and 5 value picks (all 15 players are in no particular order), plus I include player salaries for both DraftKings and FanDuel.
10 Players Who Are Worth the High Price Tag This Week
Jon Rahm (Salary: DraftKings - $11,400, FanDuel - $11,900) - Rahm has focused most of his time and energy on the European Tour since the fall and has two wins and a 2nd in his last three starts. He's the top-priced player this week, and for good reason. He had a T8th here in 2019 and was runner up in 2018. He's my pick to win it all this week.
Justin Thomas (Salary: DraftKings - $11,200, FanDuel - $11,700) - JT won here just three years ago and also has a third at this venue. He already has a win this season on the PGA Tour when he won at The CJ Cup at Nine Bridges and has two more top 5's in 3 starts.
Xander Schauffele (Salary: DraftKings - $10,600, FanDuel - $11,400) - Schauffele is the defending champ thanks to his course tying 62 in his closeout round last year. Is coming off a 10th at the Hero World Challenge, was 2nd at the WGC-HSBC Champions in the start prior and opened his 2019-2020 campaign with a 10th at The ZOZO Championship. His bag is balanced and his scores are impeccable.
Dustin Johnson (Salary: DraftKings - $10,100, FanDuel - $11,200) - DJ is the all-time earnings leader at this event and has two wins here - in 2013 and just two years ago in 2018. He hasn't made a ton of noise over the past few months and did have knee surgery in September so he may not be fully back to his usual form just yet, but he's still worth the big investment.
Patrick Reed (Salary: DraftKings - $9,000, FanDuel - $10,800) - Reed won here in 2015 and was runner up in 2016. All of his 5 starts this season have been top 28's with three top 10's in that mix including his best finish which was a 3rd in his most recent start at the Hero World Challenge where he had three rounds of 66.
Patrick Cantlay (Salary: DraftKings - $9,800, FanDuel - $11,000) - In Cantlay's three starts this season he only has one top 10 but that was a runner up finish at the Shriners where he had a 63, 64, 66, and a 68. Was T15th here in 2018 so he at least has some course history to draw on, and will surely do better than that this time around with a better game now versus two years ago.
Gary Woodland (Salary: DraftKings - $9,300, FanDuel - $10,400) - Woodland was runner up here last year in his 3rd appearance at the event, but perhaps even more impressive is his recent surge where he's gone 3rd, 5th, 7th. Much like Reed, Woodland presents solid top-end value this week.
Brendon Todd (Salary: DraftKings - $8,100, FanDuel - $9,300) - Todd has two miraculous wins over his past three starts and is coming off a 4th at The RSM Classic back in late November. This is all after missing four straight cuts in a row to start the season - what a remarkable turnaround in a short period of time, wow! He was T8th here in 2015 in his only appearance at this event and could put up a repeat performance again this week.
Rickie Fowler (Salary: DraftKings - $9,500, FanDuel - $10,600) - Is coming off a 9th at the Hero World Challenge in his only start of the season. Fowler was T4th in 2018, T5th in 2016, and T6th in 2013 - expect another top 10 this week.
Paul Casey (Salary: DraftKings - $8,800, FanDuel - $10,000) - He's such a sound player and that results in quality finishes on a regular basis. Has only two starts this season so far and earned a 17th and a 38th.
5 Solid Value Picks
Lantos Griffin (Salary: DraftKings - $6,500, FanDuel - $7,000) - He's here after winning the Houston Open back in October and has five other top 18's this season as well. He's not going to be top 10 this week but he does present value if you want to use him with two or three high-priced studs.
Sung Kang (Salary: DraftKings - $6,600, FanDuel - $7,600) - Is trending well at the moment with a 29th, a 26th, and a 17th over his last three events. He's my favorite player under $7K on DraftKings, and my favorite under $8K on FanDuel.
Adam Long (Salary: DraftKings - $6,900, FanDuel - $7,900) - Has yet to miss a cut this season in 7 starts, has finished no worse than 51st, and was runner up two starts ago at the Mayakoba Golf Classic.
Ryan Palmer (Salary: DraftKings - $7,200, FanDuel - $8,100) - Palmer must be looking for a much better season than he had in his last miserable one as he already has a 10th and a 12th in just three starts. The ball-striker has experience on this track and if his form holds up he should be looking at another top 15 result.
Corey Conners (Salary: DraftKings - $7,800, FanDuel - $8,900) - Has four straight top 20's - his best finish being a 6th at The ZOZO Championship in October. Conners led the Tour in two key stat categories last season - proximity to the hole and greens in regulation, and could very well lead in those categories again in 19-20. He could be elite if he could find his putting mojo.
All the best with your lineups generating tons of fantasy points this week and good luck with your content finishes on Sunday!
Recapping all of my 18 pick's finishes from the Hero World Challenge
Webb Simpson - T10th
Patrick Cantlay - 17th
Jon Rahm - 2nd
Justin Thomas - T5th
Xander Schauffele - T10th
Tiger Woods - 4th
Kevin Kisner - T7th
Justin Rose - T5th
Matt Kuchar - 14th
Patrick Reed - 3rd
Tony Finau - T10th
Henrik Stenson - 1st
Bryson DeChambeau - 15th
Rickie Fowler - 9th
Jordan Spieth - 16th
Chez Reavie - 13th
Gary Woodland - T7th
Bubba Watson - 18th
STAY IN TOUCH
Sign up for FantasyData's newsletter and get awesome content sent to your inbox.
We'll never share your email address and you can opt out at any time, we promise.
---

Jeremy has been playing fantasy sports for over 20 successful years, and actively plays golf, hockey, baseball, and table tennis. He has over three years of fantasy sports writing experience - including writing a daily fantasy sports strategies and tools eBook in 2016. He is an active member of DraftKings - specializing in NHL and PGA contests over the past 5 years. He enjoys spending time with his family, traveling to hot places in the frigid Canadian Winters, binge-watching on Netflix, and starting and managing digital businesses.