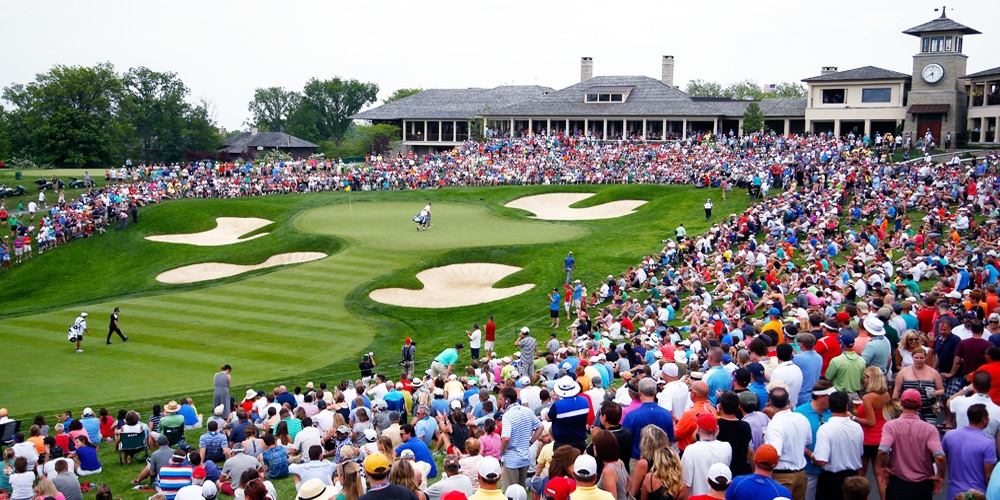 15 DFS Golf Picks for the 2020 Memorial Tournament
---
Daily Fantasy Golf Tips
Before you take in this article to improve your fantasy golf picks for the 2020 Memorial Tournament, I recommend that you take advantage of FantasyData's FREE PGA Optimizer to improve the builds for your daily fantasy lineups. All the best this week!
We have a new tournament for this week, but the venue will remain the same. The PGA Tour transitions from the Workday Charity Classic to The Memorial Tournament and will be played at Muirfield Village in Dublin, Ohio. Congratulations to Collin Morikawa who almost went wire to wire to win the Workday Charity Open, and bested Justin Thomas in a three-hole playoff. The Tour's second-longest cuts made streak ever ended but it resulted in Morikawa's 2nd win last week. The biggest difference this week comes in the form of an even stronger field and Tiger Woods makes his long-awaited return to an event he has won five times in his illustrious career. The last five winners at this event from 2015 to 2019 are David Lingmerth, William McGirt, Jason Dufner, Bryson DeChambeau, and last year's winner was Patrick Cantlay.
With this event being one of the larger tournaments of the year, there's a $9.3M purse to be won this week for The Memorial Tournament, the winning golfer will receive $1.674M and earn himself 500 valuable FedEx Cup points. Improve your probability to win more PGA DFS contests with these powerful fantasy sports tools. The field size this year will be slightly higher than normal at 133 golfers (versus the typical 120 man field) and the top 65 players plus ties will play on Saturday and Sunday for rounds 3 and 4, respectively. FYI DraftKings has a huge $3M contest available to enter for $20, with $1M going to the winning lineup's owner.
As previously mentioned, this event will be played at the Muirfield Golf Club, in Dublin, Ohio - it's a par 72, has a relatively long length of 7,456 yards, and the greens consist of bentgrass. The rough will be a bit longer this week versus last, the greens will run faster, and some other small course tweaks will ensure this week's course plays a bit tougher than last week's, so scoring won't be quite as good. Some of the key stats to focus on this week are Strokes Gained: Tee to Green, Strokes Gained: Approach, Strokes Gained: Par 5s, and Birdies or Better Gained.
Betting strategy this week: It's hard to say whether going with players who played last week on this track will be the way to go or if going with players who are fresh to the course by not having played last week is a better approach. I would say going with players who had success last week at Muirfield is very sensible, but the ones who didn't play good could be hungry for a strong rebound - this week is perhaps more unpredictable than a normal week. I would advise you to go with balanced lineups this week versus stars and scrubs builds, but trust your gut and let it guide you. We sure aren't used to seeing the same course being played for two consecutive tournaments so it's anyone's guess what might happen this week.
Best of luck on nabbing some big contest wins this week, here are my 15 picks which feature my top 3 players from each tier on DraftKings (DK) in no particular order, plus I include player salaries for DK as well. I consistently provide recent and seasonal finishes for each of my picks, their performance at this event over the last 5 years (when available), and mix in some helpful bits of information as well.
The $10K+ Range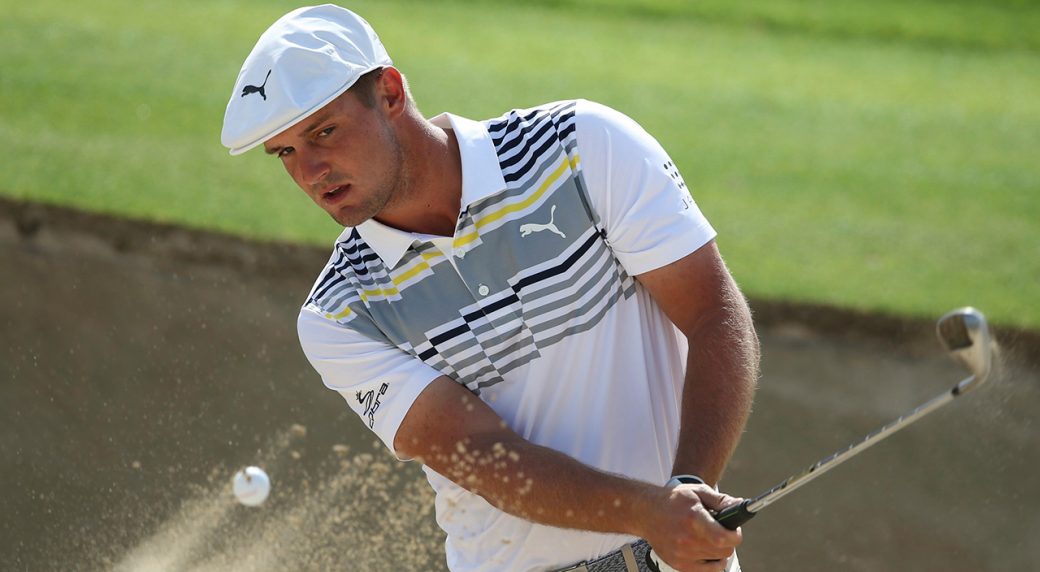 Bryson DeChambeau (Salary: DraftKings - $11.1K) - This guy is completely lights out right now with seven straight top 8's in a row and is coming off a win in Detroit at the Rocket Mortgage Classic. He's the favorite for all of the major tournaments this year and could soon be the world's top-ranked golfer if he keeps his heater going. He finished 22nd here last year after missing three straight cuts, was the 2018 Memorial Tournament winner, and was 38th in 2016 in his first go around. The only negative about him this week is his high projected ownership.
Collin Morikawa (Salary: DraftKings - $10K) - What an impressive win by Morikawa last week on this very same course. It will be interesting to see what he does for an encore as many players tend to do poorly after previously winning but he's on the same course where he obviously feels comfortable so this week may be different and he could win once again. He has 5 top 10's this season and has only missed one cut in 15 starts. The young stud is a stud for good reason!
Justin Thomas (Salary: DraftKings - $10.9K) - Thomas came up just shy of winning the Workday Charity Open last week and could be chomping at the bit to seal the deal this week at the same location. He now has a 2nd, a 4th, and an 8th on this course over the last 6 years, and I believe he will add another elite finish this week.
The $9K Range
Patrick Cantlay (Salary: DraftKings - $9.8K) - Cantlay charged up the leaderboard in the final round last week with a -7 to earn himself a very respectable 7th. He was my favorite play last week and will be one of my favorite plays this week as he now has a win, a 4th, and a 7th over the past three years on this track. He has an 11th and a 7th since the PGA Tour reboot, and I expect him to better his 7th this week.
Webb Simpson (Salary: DraftKings - $9.6K) - Simpson has two wins over his past five starts and was 8th the last time we saw him two weeks ago. He has 7 top 10's overall this season in just 9 starts and I see no reason why number 8 won't come this week. He hasn't been a mainstay over the years at The Memorial but has decent finishes to his name. If this week he adds his 3rd win on the season I wouldn't be surprised at all.
Viktor Hovland (Salary: DraftKings - $9.5K) - What a player this guy is turning into! Since the PGA Tour returned he has gone 23rd, 21st, 11th, 12th, and was 3rd last week. He comes in at the same salary number as last week and for good reason despite a stronger field this week. He is constantly smiling, and you will be too if you add him to your lineups.
The $8K Range
Daniel Berger (Salary: DraftKings - $8.7K) - Berger has been rock solid over his past five starts finishing no worse than 9th and winning the Charles Schwab Challenge two starts ago. He hasn't played here since 2016 when he finished 67th and he was a cut in 2015 in his rookie season. I'm not fully expecting that he keeps his top 10 streak alive this week but his result should be quite good regardless.
Gary Woodland (Salary: DraftKings - $8.6K) - Woodland was hard to figure out last week because he had played some mediocre golf in his previous two starts, so it was looking like he was trending downward. He silenced the critics though by finishing T5th despite shooting one over par in round 1 but rallied over his next three rounds to net a top 5 result. He was 52nd here last year, 23rd in 2018, 2017 he was 49th, 4th in 2016, and he was a cut in 2015. When he's hot he's hot and I'm projecting another strong finish this week.
Rickie Fowler (Salary: DraftKings - $8.8K) - Fowler is starting to turn his season around with a 12th and a 22nd over his past two starts, with the 22nd came last week. He was 14th last year at The Memorial, 8th in 2018, was runner up in 2017, and cut in both 2016 and 2015 to round out his last five years of play at The Memorial.
The $7K Range
Ian Poulter (Salary: DraftKings - $7.6K) - Poulter shot anywhere from 68 to 70 last week and his consistency resulted in a T5 finish. He has only missed one cut this season in 12 starts and last week was his best result so he's in fine form at the moment. Poulter hasn't played The Memorial over the past five years so fantasy sports users weren't sure of him last week but sure are this week after his impressive outing a few days ago.
Joaquin Niemann (Salary: DraftKings - $7.9K) - Niemann has played pretty well since the PGA Tour came back to life with four straight made cuts including a 5th, and was T31st last week. He was 27th here last year and 6th in his Memorial rookie debut in 2018. He makes for a good depth play this week - he's not dirt cheap but $500 cheaper than last week which I like.
Kevin Streelman (Salary: DraftKings - $7.6K) - Streelman showed up last week as expected to net himself a T7th finish. Streels was 2nd two starts ago and his golf game has returned to form after missing three straight cuts. He has been solid at this event over the past five years with a 4th, a 44th, a 13th, an 8th, and an 18th. He's $100 cheaper than last week's salary and I'll be buying into him once again this week.
The $6K Range
Henrik Norlander (Salary: DraftKings - $6.3K) - I really liked Norlander as a value play last week and he came through with a T31st. He has finished no worse than 41st over his past three showings and I'm supportive of his talent again this week.
Nick Taylor (Salary: DraftKings - $6.9K) - Taylor made his first start in months last week and came through with a T48th. He won 4 starts ago at Pebble Beach and my money is on him to improve his finish from a week ago.
Troy Merritt (Salary: DraftKings - $6.6K) - Merritt has made four straight cuts and has an 8th and a 22nd over the past two weeks. He was 17th here a year ago and was 52nd in 2015. Don't bet the farm on him this week but a cow and a horse are perfectly acceptable with me.
Recapping my 15 pick's finishes from last week's Workday Charity Open
The $10K+ Range
Justin Thomas - 2nd
Patrick Cantlay - T7th
Brooks Koepka - Missed the cut
The $9K Range
Viktor Hovland - 3rd
Rickie Fowler - T22nd
Justin Rose - Missed the cut
The $8K Range
Adam Hadwin - T35th
Gary Woodland - T5th
Marc Leishman - Missed the cut
The $7K Range
Mark Hubbard - Withdrew
Maverick McNealy - Missed the cut
Joel Dahmen - Missed the cut
The $6K Range
Sam Burns - T17th
Henrik Norlander - T31st
Jason Dufner - T56th
STAY IN TOUCH
Sign up for FantasyData's newsletter and get awesome content sent to your inbox.
We'll never share your email address and you can opt out at any time, we promise.
---

Jeremy has been playing fantasy sports for over 20 successful years, and actively plays golf, hockey, baseball, and table tennis. He has over three years of fantasy sports writing experience - including writing a daily fantasy sports strategies and tools eBook in 2016. He is an active member of DraftKings - specializing in NHL and PGA contests over the past 5 years. He enjoys spending time with his family, traveling to hot places in the frigid Canadian Winters, binge-watching on Netflix, and starting and managing digital businesses.