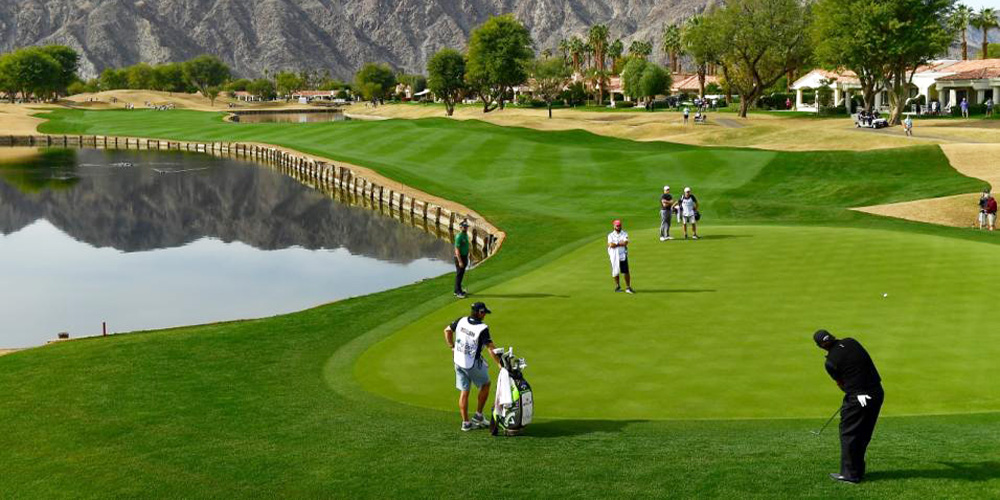 15 DFS Golf Picks for The American Express
---
Daily Fantasy Golf Tips
The long-time celebrity pro-am tournament is set to be again played this week, and will once more be played across three beautiful courses in California with host sponsor American Express getting involved for the first time. The players will be competing for $6.7M in prize money at The American Express, with the winner taking home the $1.206M top prize and also receiving 500 valuable FedEx Cup points.
We will be seeing a full 156-player field for the first time in months, where the top 65 players plus ties will make the cut and get to play round 4 on Sunday - the first three rounds are played on three different courses so every player gets to play 54 holes barring a withdraw happening, of course. Recent winners at this event include Adam Long last year, Jon Rahm in 2018, Hudson Swafford in 2017, Jason Dufner in 2016, and Bill Haas' win in 2015 rounds out the last five years of winners.
La Quinta and Palm Desert, California, are the two host cities for The American Express. The three host courses are all par 72's and include the TPC Stadium Course at PGA West which is 7,113 yards, PGA West's Nicklaus Tournament course is 7,159 yards, and La Quinta Country Club is 7,060 yards in length. Again, each player will play each of these three different courses for rounds one to three, and round 4 is played by all players who make the cut on the TPC Stadium Course at PGA West. The winning score is usually better than -20, so expect to see lots of birdies and a few eagles sprinkled in as well this week. Some of the key player stats to research this week are Strokes Gained: Tee to Green, Strokes Gained: Approach, Birdies or Better Gained, and Strokes Gained: Par 5s.
Time for the good stuff, the 15 selections for this week - my top 10 players to invest into are included and 5 value picks (all 15 players are in no particular order), plus I include player salaries for both DraftKings and FanDuel.
10 Players Who Are Worth the High Price Tag This Week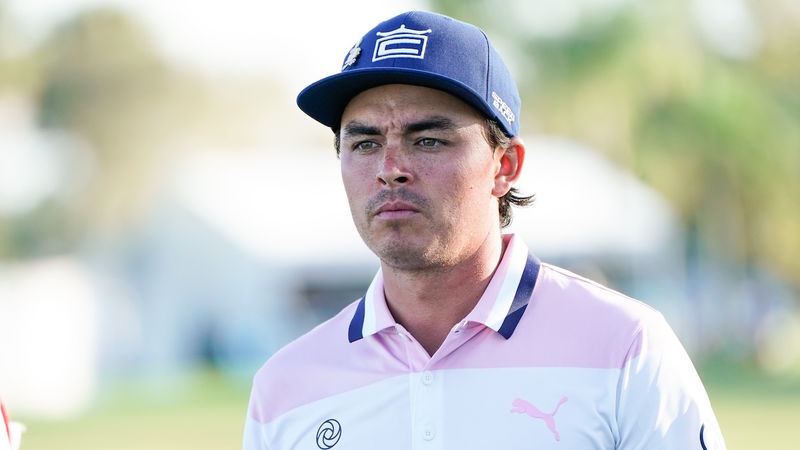 Rickie Fowler (Salary: DraftKings - $11,500, FanDuel - $12,000) - Fowler has only seen limited action this season on the PGA Tour but has made the most of it when he's played with a 9th and a 5th earlier this month. Fowler doesn't have deep competitive experience on any of these courses, but that shouldn't matter as he's always capable of a top-10 finish.
Paul Casey (Salary: DraftKings - $10,700, FanDuel - $11,400) - Casey has a win and four other top 19's across the PGA and European Tour since September. He doesn't have a long track record at this event, but you can be sure that the all-world player will put in another top 19 this week.
Sungjae Im (Salary: DraftKings - $11,000, FanDuel - $11,600) - Ho-hum, Im just keeps rolling along on the PGA Tour and already has five top 21's this season with a perfect 7 for 7 track record. He is coming off a 21st place finish last week at the Sony Open in Hawaii, and he was 12th here last year in his rookie debut. I don't want to say he's a lock for a top-10 finish this week but he should have a very strong performance and a win is very possible.
Tony Finau (Salary: DraftKings - $10,500, FanDuel - $11,300) - Finau already has three top 10 finishes this season between both of the major golf tours. He has a missed cut and a 58th in his only two starts at this event, so the results haven't been there just yet but that was a few years ago when his game lacked the polish that it has now.
Byeong Hun An (Salary: DraftKings - $10,300, FanDuel - $11,100) - An is rolling along very nicely at the moment with a 6th, an 8th, and a 14th over his last three starts. An is a rookie this week at this event, but that shouldn't prevent him from turning in four great-looking scorecards with a good end-result.
Charles Howell III (Salary: DraftKings - $10,100, FanDuel - $10,500) - CH3 bounced back in a strong way last week like I predicted he would after a missed cut to finish 12th. He was 34th here last year, 20th in 2018, 12th in 2017, 11th in 2016, and has other good looking finishes here in previous years as well. He's money in the bank but just don't expect a win as they don't come that often for him anymore.
Scottie Scheffler (Salary: DraftKings - $9,500, FanDuel - $10,400) - A win is coming soon for this young buck and it could happen this week. He has two top 5's in his last three starts and he put up a 63 in his last start back in late November. Scheffler has yet to play in this tournament in his young career, but he's seeing lots of new courses this season and that hasn't prevented him from going low and finishing strong.
Alex Noren (Salary: DraftKings - $8,400, FanDuel - $9,800) - Noren is more of a fixture on the European Tour than the PGA Tour, but he does have three starts this season and earned a 10th, a 15th, and had a 32nd last week in Hawaii. If you're looking for a mid-priced player who will get a top 10-20 finish then look at this Swedish talent for your lineups. He's getting his first look at these three courses but his game travels well so don't let his rookie status scare you off.
Francesco Molinari (Salary: DraftKings - $9,200, FanDuel - $11,000) - Molinari has played in more European Tour events than PGA Tour events since September but does have a 22nd and a 23rd on the PGA. He had a 12th in 2017, was 62nd in 2016, and had a 10th in 2015. The former major winner is a good pick up this week at a more than fair market value price.
Cameron Champ (Salary: DraftKings - $9,300, FanDuel - $10,600) - Champ was indeed a champ back in September at the Safeway Open and has three top 33's since then. He is making his debut at this tournament this week, but I still feel very comfortable using him in a couple of my GPP lineups.
5 Solid Value Picks ($7,500 or less on DraftKings)
Brendan Steele (Salary: DraftKings - $7,500, FanDuel - $9,400) - Steele was leading the tournament last week after round 3 before registering a 1 over par in round 4 and ultimately losing to Cameron Smith in a playoff. I think he will keep the good play going this week. He was 57th last year, 20th in 2018, 6th in 2017, 34th in 2016, runner up in 2015, 56th in 2013, and 66th in 2012, so he has an impressive track record at this event.
Carlos Ortiz (Salary: DraftKings - $7,200, FanDuel - $8,600) - Ortiz is having a sound 19-20 campaign with just one missed cut in 7 tournaments played, he has three top 10's, and another two top 40's. He was 65th last year at this event, and I do believe his finish this week will be much better than that.
Cameron Tringale (Salary: DraftKings - $7,100, FanDuel - $9,000) - Tringale is perfect so far this season with six made cuts, and three of them are top 20's. He had a 51st last year, a 14th in 2016, a 30th in 2015, a 38th in 2014, a 37th in 2013, a 30th in 2012, and another made cut when the event was called the Bob Hope Classic, so his experience is deep at this tournament.
Brian Stuard (Salary: DraftKings - $7,100, FanDuel - $8,900) - Stuard only missed the cut in the first event of the season and has since made eight straight cuts with two top 10's and another three top 30's. He was 40th here last year, 5th in 2014, and 10th in 2013. I do believe his cuts made streak will continue this week to extend to nine.
Bo Hoag (Salary: DraftKings - $6,800, FanDuel - $7,700) - Hoag only has one missed cut in 9 starts this season, and his best finish came last week when he took home a 9th thanks to his sparkling 65 in round 2.
Keep tweaking your lineups throughout the week until they look like winners, and all the best with successful contest results on Sunday!
Recapping my 15 pick's finishes from last week's Sony Open in Hawaii
My High-Priced Picks
Joaquin Niemann - T57th
Justin Thomas - Missed the cut
Webb Simpson - 3rd
Hideki Matsuyama - T12th
Sungjae Im - T21st
Matt Kuchar - Missed the cut
Charles Howell III - T12th
Marc Leishman - T28th
Corey Conners - T12th
Collin Morikawa - T21st
My Value Picks
Lanto Griffin - T7th
Adam Long - Missed the cut
Ryan Armour - Missed the cut
Scott Piercy - T45th
Brian Gay - Missed the cut
STAY IN TOUCH
Sign up for FantasyData's newsletter and get awesome content sent to your inbox.
We'll never share your email address and you can opt out at any time, we promise.
---

Jeremy has been playing fantasy sports for over 20 successful years, and actively plays golf, hockey, baseball, and table tennis. He has over three years of fantasy sports writing experience - including writing a daily fantasy sports strategies and tools eBook in 2016. He is an active member of DraftKings - specializing in NHL and PGA contests over the past 5 years. He enjoys spending time with his family, traveling to hot places in the frigid Canadian Winters, binge-watching on Netflix, and starting and managing digital businesses.