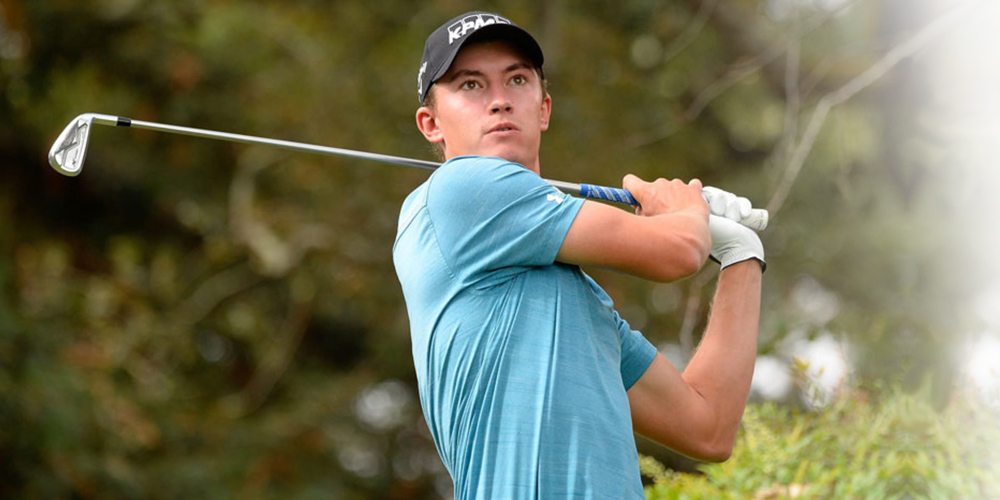 15 DFS Golf Picks for the Arnold Palmer Invitational
---
Daily Fantasy Golf Tips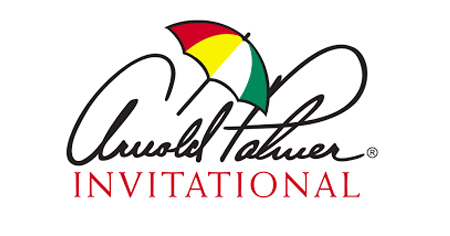 The Honda Classic wrapped up with Sungjae Im winning his first-ever PGA Tour event, so a big congrats to him! We have a much stronger field this week with one of five invitational events on the PGA Tour - the Arnold Palmer Invitational. The prize money is a large $9.3M this week with the golfer that wins earning $1.674M and receiving 500 FedEx Cup points.
120 golfers have earned the honor of playing in the late Arnold Palmer's tournament, and the top 65 plus ties will make the cut after Friday's round 2 to play the weekend in rounds 3 and 4. The previous five winners at the Arnold Palmer Invitational include last year's winner Francesco Molinari, Rory McIlroy was the 2018 champion, Marc Leishman reigned supreme in 2017, 2016 saw Jason Day hoisting the trophy, and in 2015 Matt Every was the top golfer. The best score is usually in the double digits - the last five years have seen the score range from -11 to -19 which is typical at this event.
The Arnold Palmer Invitational has always been played at the Bay Hill Club and Lodge, in Bay Hill, Florida. This track is 7,454 yards in length, is a par 72, and the greens are Bermuda grass. Some of the key player stats to research this week are Strokes Gained: Approach, Strokes Gained: Par 5s, Birdies or Better Gained, and Proximity Gained 200+ Yards. Improve your odds to win more DFS contests with powerful research and optimization tools.
Let's get to my top selections for this week - the 15 consists of my top 10 players to pay dearly for and 5 value picks (all 15 players are in no particular order), plus I include player salaries for DraftKings and FanDuel. I provide recent and seasonal finishes for each of my picks, their past 5 years of results at this event (when available), and mix in some interesting pieces of intelligence as well.
10 Players to Spend Big on This Week
Rory McIlroy (Salary: DraftKings - $11,800, FanDuel - $12,200) - The world's top-ranked golfer strides into this week with top 5's in all of his 5 starts this season, and he did win back in November at the WGC-HSBC Champions. McIlroy won just two years ago at this event, he was 6th last year, 4th in 2017, 27th in 2016, and 11th in 2015. It's safe to say another top 5 is coming this week, and his second Arnold Palmer Invitational victory could easily come as well.
Adam Scott (Salary: DraftKings - $9,700, FanDuel - $11,300) - Between the European and PGA Tour, he won two and three starts ago, and earned a 26th in his last start at the WGC-Mexico Championship. He was 41st here in 2018, 12th in 2016, and 35th in 2015. Scott has had a couple of 3rd place finishes over the years at this event, and with the way he's playing right now, I wouldn't be surprised if he adds another top 3 finish this week.
Xander Schauffele (Salary: DraftKings - $10,000, FanDuel - $11,500) - Schauffele has 4 top 10's this season so far and in those, two runner up finishes. He tends to do very well in smaller field events, and while this isn't a super small one this week, it's still not a full field so that could work in his favor. He is making his rookie debut at Bay Hill this week, and I expect him to put up 4 solid rounds for a great finish.
Hideki Matsuyama (Salary: DraftKings - $10,600, FanDuel - $11,600) - 4 top 10's, and 8 top 25's this season so far from Matsuyama prove that he's consistently playing well from week to week. He has a 5th and a 6th in his past two events and looks like a fantastic bet this week for another top 10 result despite his lack of success at this event in past years other than in 2016 which was the outlier. He was 33rd here last year, 49th in 2018, 45th in 2017, 6th in 2016, and 21st in 2015.
Patrick Reed (Salary: DraftKings - $9,400, FanDuel - $11,100) - Over Reed's past 5 starts he has 3 top 6's including winning two weeks ago at the WGC-Mexico Championship. You might not like him as a human being but he truly is an elite golfer who plays to win. He was 50th here last year, and 7th in 2018 in his second start at the tournament. I have to think that he will add his 5th top 10 of the season this week.
Tony Finau (Salary: DraftKings - $8,900, FanDuel - $10,700) - Finau has 4 top 14's over his past 5 starts including his runner up finish late last month at the Phoenix Open. He was 28th in 2017 at this tournament, 43rd in 2016, and was cut in his rookie debut in 2015. His golf game has come a long way since his 28th three years ago and I expect another top 14 this week.
Bryson DeChambeau (Salary: DraftKings - $10,400, FanDuel - $11,700) - A 5th and a 2nd over DeChambeau's past two events is a strong signal that he's on his A-game now, and I expect that to continue again this week. He was 46th here last year and was runner up in 2018 when he made his impressive rookie debut at Bay Hill. The calculated wizard will be hungry to perform strongly again this week to carry over further momentum into The PLAYERS Championship next week.
Sungjae Im (Salary: DraftKings - $9,500, FanDuel - $11,000) - Fresh off winning last week at The Honda Classic, Im's confidence is sky-high after his first PGA Tour victory. He's 12 for 13 this season, has 4 top 10's and is poised for another one this week if he can regain his focus after last week's excitement. He was 3rd here last year in his rookie debut and that was coming off two missed cuts and a 51st, so who knows, he could go back to back this week if he maintains his strong play.
Byeong Hun An (Salary: DraftKings - $8,700, FanDuel - $10,300) - An is playing some very good golf right now as he has two top 9's in his last three starts and last week's 4th was his second-best finish of the season. He has 5 top 10's so far and has only missed 3 cuts in 12 starts. He was 10th here last year, 14th in 2018, 49th in 2017, and 36th in 2016, so his record at Bay Hill is solid and I really like his salary numbers from a value perspective.
Tyrrell Hatton (Salary: DraftKings - $8,100, FanDuel - $9,900) - Hatton has only competed in three events this season so far as he had surgery and recovery to deal with but has two 6ths and a 14th. He was 29th last year, 69th in 2018 and 4th in 2017, and is another high-end value play this week.
5 Solid Value Picks ($7,500 or less on DraftKings)
Harris English (Salary: DraftKings - $7,400, FanDuel - $9,100) - English is 9 for 10 this season with 4 top 10's, and has a 16th and a 17th in his most recent two starts. He was 68th here last season, 22nd in 2018, 29th in 2015, and missed the cut in both 2016 and 2017. If you're looking for a mid-priced value play then certainly don't overlook what English can bring to your lineups.
Maverick McNealy (Salary: DraftKings - $7,400, FanDuel - $8,800) - The Maverick in the making is 11 for 13 this season with 4 top 25's, and has no worse than 27th over his past four starts with a 5th and an 11th in there. He was 46th in 2016 in his only PGA Tour start that season, and you can bet his finish will be much better than that this week.
Carlos Ortiz (Salary: DraftKings - $7,100, FanDuel - $8,700) - With only two missed cuts in 10 starts, 5 top 25's, and 3 top 10's, Ortiz is a very solid value play this week. He was 29th here last year and 21st in 2015 when he made his rookie debut at the Arnold Palmer Invitational. I see no reason why he doesn't finish top 30, here again, this week.
Talor Gooch (Salary: DraftKings - $7,000, FanDuel - $8,100) - With only one missed cut in 12 starts in the 19-20 campaign, Gooch is playing very consistent from week to week and fantasy users are taking notice. His rookie debut at this event in 2018 went quite well as he finished 26th and that was after missing three of four cuts prior. It will be interesting to see what he does in his second start at this tournament, I expect a top 25.
Lanto Griffin (Salary: DraftKings - $6,800, FanDuel - $8,400) - Griffin is 12 for 15 this season with 9 top 25's and 3 top 10's. He is making his rookie debut at Bay Hill and should be able to put together 4 good rounds for another good finish.
Research, build, tweak and repeat the process until you are satisfied with each one of your lineups for this week, and all the best of luck for profitable contest results after round 4!
Recapping my 15 pick's finishes from last week's Honda Classic
My High-Priced Picks
Brooks Koepka - Missed the cut
Tommy Fleetwood - 3rd
Rickie Fowler - Missed the cut
Justin Rose - Missed the cut
Gary Woodland - T8th
Billy Horschel - T42nd
Sungjae Im - Won the tournament!
Daniel Berger - T4th
Louis Oosthuizen - Missed the cut
Byeong Hun An - T4th
My Value Picks
Maverick McNealy - T11th
Brian Harman - T47th
Talor Gooch - T38th
Denny McCarthy - Missed the cut
Tom Hoge - Missed the cut
STAY IN TOUCH
Sign up for FantasyData's newsletter and get awesome content sent to your inbox.
We'll never share your email address and you can opt out at any time, we promise.
---

Jeremy has been playing fantasy sports for over 20 successful years, and actively plays golf, hockey, baseball, and table tennis. He has over three years of fantasy sports writing experience - including writing a daily fantasy sports strategies and tools eBook in 2016. He is an active member of DraftKings - specializing in NHL and PGA contests over the past 5 years. He enjoys spending time with his family, traveling to hot places in the frigid Canadian Winters, binge-watching on Netflix, and starting and managing digital businesses.