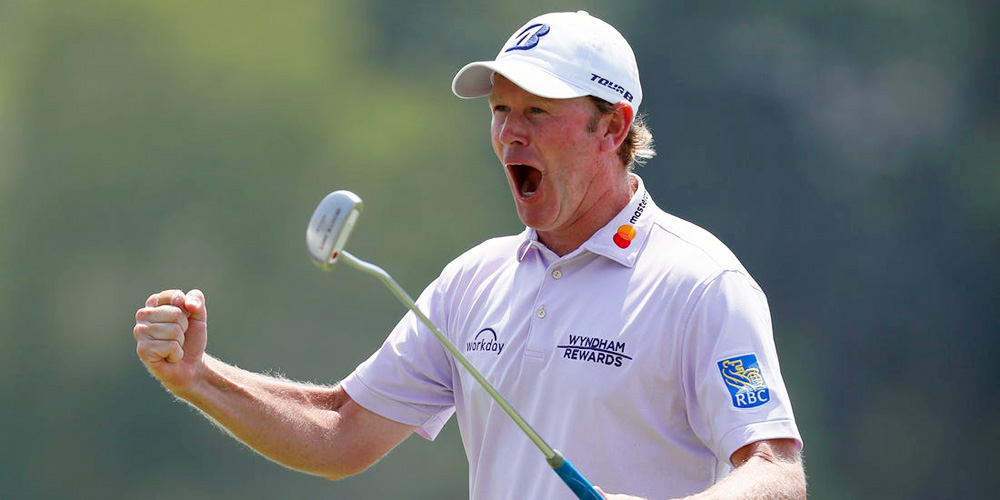 15 DFS Golf Picks for the AT&T Pebble Beach Pro-Am
---
Daily Fantasy Golf Tips
Congratulations to Webb Simpson for beating Tony Finau in a playoff and winning last week's Waste Management Phoenix Open, it was a very entertaining tournament - especially hole 16, the par-3 stadium hole! The PGA Tour heads back to California once again where a below-average collection of players will tee it up at the AT&T Pebble Beach Pro-Am in Pebble Beach, California. The players will be competing for the $7.8M in prize money, with the winner snagging the $1.404M top prize and getting 500 valuable FedEx Cup points.
This week features a full 156-player field, where the top 60 players plus ties will make the cut after round 3 and get the honor of playing 4 on Sunday. This event as per usual consists of three courses where the professionals plus 156 celebrity amateurs including the great Wayne Gretzky join them in action. The last five years of winners at this tournament include Phil Mickelson in 2019, Ted Potter Jr in 2018, Jordan Spieth in 2017, Vaughn Taylor in 2016, and Brandt Snedeker in 2015.
As previously mentioned, this tournament is played on three different courses from Thursday to Saturday. The courses include Pebble Beach Golf Links which is a 6,816 yard, par 72, Spyglass Hill Golf Course - a 6,953 yard, par 72 track, and Monterey Peninsula Country Club's Shore course measures 6,958 yards and is a par 71 - all 54 holes have Poa annua for greens. Each of these courses is played by each of the pros and amateurs, and the final round sees Pebble Beach Golf Links played again to determine final positions. The winning score usually hovers around -15 so these courses are just a tad bit more difficult than the average course on the PGA Tour with the exception of Pebble Beach which is in the 25th percentile for difficulty. Some of the key player stats to research this week are Strokes Gained: Tee to Green, Strokes Gained: Approach, Strokes Gained: Par 4s, Opportunities Gained, and Strokes Gained: Putting. Each course is different though, so be sure to dive deeper into the key stats for each individual course if these are significant to your research process.
Onto my picks for this week, the 15 selections consist of my top 10 players to pay heavily for and 5 value picks (all 15 players are in no particular order), plus I include player salaries for both DraftKings and FanDuel.
10 Players to Pay Up for This Week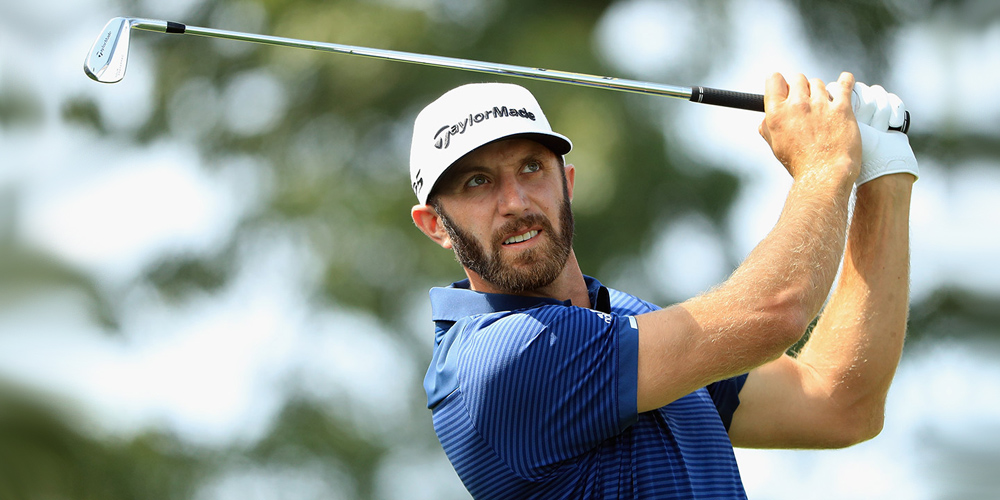 Dustin Johnson (Salary: DraftKings - $10,500, FanDuel - $12,400) - Johnson only made one start on the PGA Tour and one on the European Tour since the PGA Tour playoffs wrapped up last year, but has a 7th and is coming off a runner up finish at the Saudi International last week. DJ is a regular at this tournament finishing 45th last year, runner up in 2018, 3rd in 2017, 4th in 2015, runner up in 2014, he won in 2010 and in 2009 and has other top 10 finishes here as well. He's the clear cut favorite this week in my mind, and I'll be using him in a few different lineups.
Patrick Cantlay (Salary: DraftKings - $10,900, FanDuel - $12,000) - Cantlay has a runner up finish, a 4th, a 17th, and a 40th so far this season. He has a 35th and a 48th at this event so nothing outstanding but his game has come a long way since he last teed it up here two years ago and should see a high finish this week.
Brandt Snedeker (Salary: DraftKings - $10,100, FanDuel - $11,200) - Snedeker had a perfect 5 for 5 record going this season until he had a setback last week and missed the cut. He is a two-time winner at this event though so he finds a comfortable landing spot this week, plus he has other good finishes at Pebble Beach so he should rebound nicely.
Paul Casey (Salary: DraftKings - $10,500, FanDuel - $11,700) - Casey was runner up to Mickelson last year at this event and he was 8th in 2018 so he has been quite impressive here recently. He doesn't have a top 10 finish in his 4 starts so far this season but I do expect a top 10 this week given his recent success in Pebble Beach and the field strength being quite weak.
Max Homa (Salary: DraftKings - $8,300, FanDuel - $9,800) - Homa is nicely dialed in right now with a 9th and a 6th over his last two starts, and has made 6 consecutive cuts. He was 10th here last year after six missed cuts and a 26th prior to this event so in theory, he should have another top 10, but of course, golf doesn't always work that way as we know. He was also 29th in 2015, and I really like his pricing for this week - jump on him.
Jason Day (Salary: DraftKings - $9,600, FanDuel - $11,500) - Day is past his prime but is still useful in certain tournaments, and this is one of those tournaments this week. Over the past four years at this event he has gone 11th, 5th, 2nd, and was 4th last year. He is also coming off his best finish of the season at the Farmers where he finished 16th. The Aussie is expensive this week but should be worth the high price.
Phil Mickelson (Salary: DraftKings - $9,500, FanDuel - $10,800) - Mickelson has had a very mediocre season by his standards but was 3rd last week at the Saudi International tournament on the European Tour, has won this event a whopping 5 times and is, of course, the all-time money leader. He's the defending champ and has another two more runner up finishes over the past four years.
Matt Kuchar (Salary: DraftKings - $9,900, FanDuel - $11,300) - I'm not super excited about Kuchar this week but there aren't a lot of great options out there to choose from. Kuchar has three 14th's this season and is coming off a 16th last week. He was 22nd here last year and was 16th at the U.S. Open in 2019 as well when Pebble Beach hosted the major and has done decent at Pebble Beach over the years.
Daniel Berger (Salary: DraftKings - $8,900, FanDuel - $10,300) - Berger is coming off of his best finish of the season last week where he earned a 9th in Arizona thanks to his 66-67 on the weekend. He was 49th last year at the U.S. Open and should have a respectable finish this week, possibly another top 10.
Branden Grace (Salary: DraftKings - $9,300, FanDuel - $10,600) - Grace has found his form this year by winning the South African Open in his home country, he had a 17th two starts ago and secured a 9th last week at the Phoenix Open. He has a 28th and a 20th over the past two years at this tournament and should have another top 20 this week.
5 Solid Value Picks ($7,500 or less on DraftKings)
Pat Perez (Salary: DraftKings - $7,500, FanDuel - $9,200) - Perez isn't lighting the Tour on fire this season but does have two top 8's in 7 starts and just one missed cut to his name. He has a 14th, a 35th, and a 41st here over the past four years and is a decent pick up this week.
Patrick Rodgers (Salary: DraftKings - $7,400, FanDuel - $9,100) - Rodgers has four straight made cuts in a row and over the past two weeks he has gone 9th-16th, so things are coming together for him. He was 8th here in 2018 so there's certainly lots to like about him at this present time.
Mark Hubbard (Salary: DraftKings - $7,100, FanDuel - $8,400) - Hubbard has played a ton this season so far by competing in 11 tournaments and has just 2 missed cuts. He has three top 10's and is coming off a 9th last week. He has a 26th and a 62nd here over the past four years.
Sung Kang (Salary: DraftKings - $7,300, FanDuel - $9,000) - Kang has missed just one cut over his past 7 events and has 5 top 29th's this season. He also has a 14th and a 17th here in recent years and looks to be a solid start this week.
Brian Gay (Salary: DraftKings - $6,900, FanDuel - $8,300) - Forget the fact that he's missed his last four cuts in a row, just focus on his sizzling tournament history as he has a 7th and an 8th here over the past two years. This week he makes the cut to end his drought and has upside for another top 10 finish.
Build, research, edit and repeat until you are happy with each one of your lineups for this week, and all the best of luck for successful contest results come Sunday!
Recapping my 15 pick's finishes from last week's Waste Management Phoenix Open
My High-Priced Picks
Rickie Fowler - T37th
Justin Thomas - T3rd
Jon Rahm - 2nd
Webb Simpson - He won the tournament!
Hideki Matsuyama - T16th
Sungjae Im - T36th
Tony Finau - 2nd
Scottie Scheffler - Missed the cut
Xander Schauffele - T16th
Bubba Watson - T3rd
My Value Picks
Cameron Tringale - Missed the cut
Denny McCarthy - T59th
Vaughn Taylor - Missed the cut
Talor Gooch - T61st
Brian Stuard - Missed the cut
STAY IN TOUCH
Sign up for FantasyData's newsletter and get awesome content sent to your inbox.
We'll never share your email address and you can opt out at any time, we promise.
---

Jeremy has been playing fantasy sports for over 20 successful years, and actively plays golf, hockey, baseball, and table tennis. He has over three years of fantasy sports writing experience - including writing a daily fantasy sports strategies and tools eBook in 2016. He is an active member of DraftKings - specializing in NHL and PGA contests over the past 5 years. He enjoys spending time with his family, traveling to hot places in the frigid Canadian Winters, binge-watching on Netflix, and starting and managing digital businesses.