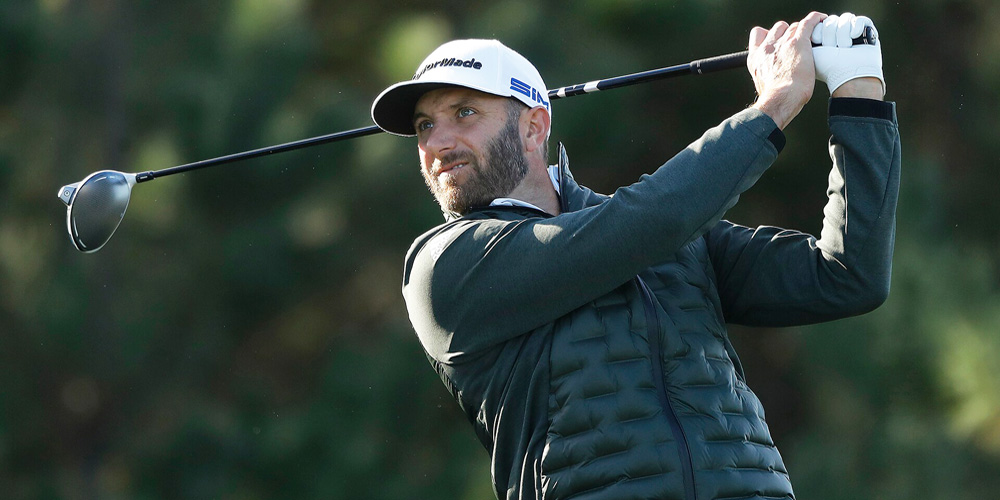 15 DFS Golf Picks for The Genesis Invitational
---
Daily Fantasy Golf Tips
It was an impressive win last week for Nick Taylor as he won in convincing fashion by 4 strokes over Kevin Streelman at the AT&T Pebble Beach Pro-Am! The PGA Tour heads from Northern California to Southern California where tournament host, Tiger Woods, is set to play in his second tournament of 2020 at The Genesis Invitational in Pacific Palisades, California. The elite player field will be competing for the massive $9.3M in prize money, where the winner will snag the huge $1.674M top prize and get 500 valuable FedEx Cup points.
This week features a 120-player field, where the top 65 players plus ties will make the cut after round 2 and get to play the weekend. The last five years of winners at this tournament include J.B. Holmes in 2019, three-time winner Bubba Watson in 2018, Dustin Johnson in 2017, Bubba Watson in 2016, and James Hahn in 2015. Longer hitters tend to do well on this course, so keep that in mind when designing your lineups this week.
This year marks 21 straight years where this event will be played at the Riviera Country Club - it's a 7,322-yard, par 71, and the greens are Poa annua. The winning score typically ranges from the low to mid-teens, so the difficulty level is a bit above average. Some of the key player stats to research this week are Strokes Gained: Approach, Strokes Gained: Par 4s (400 to 500 yards), Opportunities Gained, and Scrambling Gained.
Let's get this party started with my picks for this week, the 15 selections consist of my top 10 players to pay big for and 5 value picks (all 15 players are in no particular order), plus I include player salaries for DraftKings.
10 Players to Pay Up for This Week
Dustin Johnson (Salary: DraftKings - $10,000) - DJ faded over the weekend last week with a 72-78 to finish 32nd - it was his first finish outside the top 7 this season between the PGA Tour and the European Tour. Johnson finished 45th last year at the AT&T Pebble Beach Pro-Am and followed that up with a 9th at The Genesis Invitational, and I expect a similar turnaround this year as well. He won here in 2017, was 16th in 2018, 4th in 2016, runner up in 2015 and in 2014, 4th in 2012, 3rd in 2010, and was 10th in 2009. It's safe to say that he's very comfortable on this track and should see a top 10 result.
Tiger Woods (Salary: DraftKings - $10,400) - Woods is coming off a 9th at the Farmers, had a 4th, and won The ZOZO Championship to round out his 19-20 season so far. He was 15th here last year but hasn't played here much over the years. I expect another top 10 coming for Woods this week as he plays host for the event.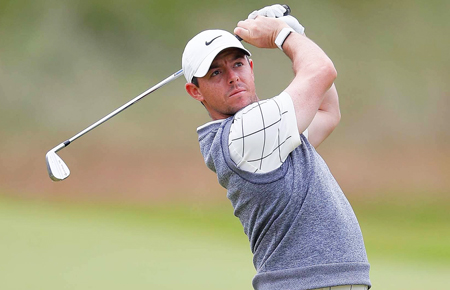 Rory McIlroy (Salary: DraftKings - $11,600) - With a win and two 3rds so far this season, it's safe to say that McIlroy remains elite again this season. He was 4th here last year and 20th in 2018 and in 2016. I would expect another top 3 finish this week, and that's what you expect when investing in the most expensive player in the field.
Justin Thomas (Salary: DraftKings - $11,000) - Thomas already has two wins this season and is coming off a 3rd at the Phoenix Open. He was runner up here last year, 9th in 2018, and has other decent finishes here as well. He should be in the top 10 after round 4 and could better his finish from a year ago to win it all.
Jon Rahm (Salary: DraftKings - $11,200) - Rahm is still searching for his first win of the season after 4 starts but does have two runner up finishes and has been top 10 every time he's played. He earned a 9th at this tournament last year in his rookie debut and should improve on that result this year.
Patrick Cantlay (Salary: DraftKings - $9,800) - Cantlay has been inside the top 40 in all of his 6 starts this season, has 4 top 17ths, and two top 4's. He was 15th at this event last year, 4th in 2018, 10th in 2017, and does have a couple of missed cuts but those came when he was young and in elite fields.
Bubba Watson (Salary: DraftKings - $9,600) - Watson has won this tournament three times since 2014 so there's no doubt that he's on his A-game when he plays on this track. He was 15th here last year, won in 2018, 2016, and 2014, and if the trend continues should win again this week. He has a 3rd and a 6th over the last two weeks so he's coming in with great form and could be hoisting the trophy once more on Sunday evening. He's a great high-end value pick this week and should appear on some of your top lineups.
Tony Finau (Salary: DraftKings -3 $9,100) - Finau was runner up in his most recent start at the Phoenix Open and went 6th-14th-10th in his three previous tournaments before that so his form is really solid at the moment. He was 15th at this tournament last year, runner up in 2018, and made the cut one other time in three other starts. He's a bomber and bombers tend to do well on this track so expect a high finish out of him again this week.
Hideki Matsuyama (Salary: DraftKings - $9,300) - Matsuyama has been inside the top 16 in 6 of his last 7 starts - consistency is key to his game. He was 9th here last year, 11th in 2016, 4th in 2015, and was 23rd in 2014. It's safe to say he's well-positioned for a top 20 this week and has upside for a top 5 result.
J.B. Holmes (Salary: DraftKings - $7,700, FanDuel) - I believe that Holmes is a bit undervalued this week as he's the defending champion here and has three straight top 16ths coming into this event. He has also had many other good performances on this course and should be strongly considered for a few of your lineups.
5 Solid Value Picks ($7,500 or less on DraftKings)
Max Homa (Salary: DraftKings - $7,500) - Homa has been playing some very fine golf over his last three starts with a 6th, a 9th, and a 14th. He was 37th here last year and wasn't playing nearly as good as he is this season.
Nick Taylor (Salary: DraftKings - $7,200) - Taylor went wire to wire last week to easily win in Pebble Beach, and should be beaming with confidence this week as he heads south to play in this event. He was 33rd here last year, 41st in 2018, 55th in 2017, and 26th in 2016, but did miss the cut in 2015 in his rookie debut but don't fault him for that when he was still finding his way on the PGA Tour.
Corey Conners (Salary: DraftKings - $7,100) - Conners is another Canadian that I like this week as a value play, and why not as he has been inside the top 20 in 7 of his last 8 starts. The only knock against him is that he's making his rookie debut at this event, but don't let that discourage you from taking him.
Cameron Champ (Salary: DraftKings - $7,400) - Champ has a win this season and has only missed the cut once in 9 starts. He has missed the cut here the last two years but is having the best season of his career and I expect him to be well within the cut line this week and has upside to finish in the top 30.
Talor Gooch (Salary: DraftKings - $6,300) - Other than missing the cut in his first start of the season, he has been perfect since with 9 straight cuts made upon arrival - for his low salary number that's pretty good value I would say. He was 20th here in 2018 and I believe he will have a comparable finish to that this year as well.
Build, research, edit and repeat until you are happy with each one of your lineups for this week, and all the best of luck for successful contest results come Sunday!
Recapping my 15 pick's finishes from last week's AT&T Pebble Beach Pro-Am
My High-Priced Picks
Dustin Johnson - T32nd
Patrick Cantlay - T11th
Brandt Snedeker - Missed the cut
Paul Casey - T64th
Daniel Berger - T5th
Max Homa - T14th
Jason Day - 4th
Phil Mickelson - 3rd
Matt Kuchar - T38th
Branden Grace - Missed the cut
My Value Picks
Pat Perez - Missed the cut
Patrick Rodgers - Missed the cut
Mark Hubbard - Missed the cut
Sung Kang - Missed the cut
Brian Gay - T38th
STAY IN TOUCH
Sign up for FantasyData's newsletter and get awesome content sent to your inbox.
We'll never share your email address and you can opt out at any time, we promise.
---

Jeremy has been playing fantasy sports for over 20 successful years, and actively plays golf, hockey, baseball, and table tennis. He has over three years of fantasy sports writing experience - including writing a daily fantasy sports strategies and tools eBook in 2016. He is an active member of DraftKings - specializing in NHL and PGA contests over the past 5 years. He enjoys spending time with his family, traveling to hot places in the frigid Canadian Winters, binge-watching on Netflix, and starting and managing digital businesses.