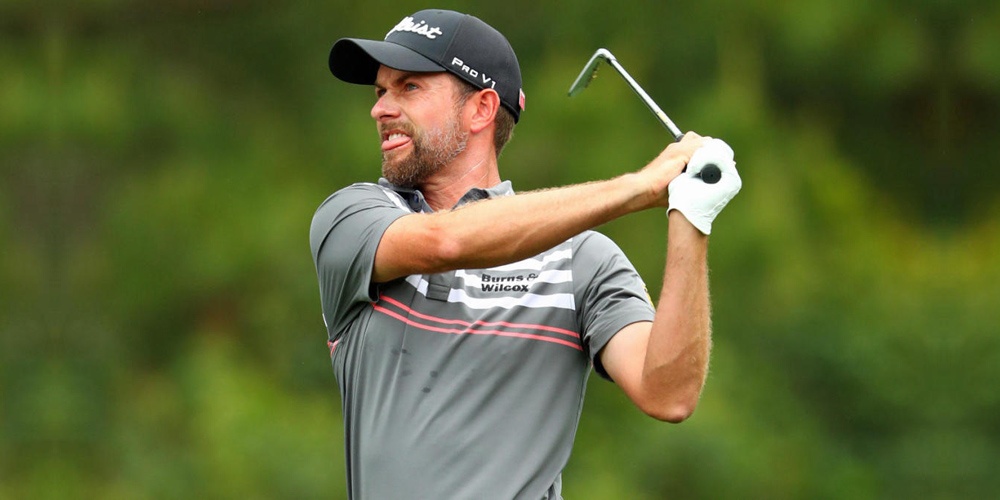 15 DFS Golf Picks for The RSM Classic
---
Daily Fantasy Golf Tips
Pull in the data, predictions, and insights from this article to help with your fantasy golf picks for The RSM Classic, and check out our PGA Lineup Optimizer to make more informed player selections for your DFS lineups. All the best this week!
The RSM Classic
Recap from the Hewlett Packard Enterprise Houston Open: It was a tough test of golf last week in Houston as the winning score only ended up being -10 due to a challenging course and some windy conditions sure didn't make it any easier on the players. Jason Kokrak came out on top to capture his third PGA Tour win, he was two strokes better than Scottie Scheffler and Kevin Tway, and was the only golfer to get into double digits under par. Big congrats to Kokrak who has really seen his career blossom over the past couple of seasons!
Preview for The RSM Classic: This tournament is sort of low-key as most PGA Tour stars have packed it in for the year at this point, but we will still see some quality veteran players and young players in the field this week. The RSM Classic has been a fixture on the PGA Tour since 2010 when it began as the McGladrey Classic and Heath Slocum was the winner with a score of -14 - one stroke better than Bill Haas. Sea Island Golf Club in Georgia has been the event's host since its inception, and since 2015, the tournament has been played on two courses including the Seaside and Plantation tracks. Robert Streb is the only player who has won this tournament twice and he's the defending champion from last year as he beat Kevin Kisner in a playoff. Kevin Kisner has tasted victory here though as he won here in 2015 and currently holds the event record with a score of -22 - beating Kevin Chappell by an incredible six strokes. We have a full field on display this week, and there will of course be a cut line at the conclusion of round 2 on Friday. Winners of The RSM Classic over the past five years include the aforementioned Robert Streb in 2020, Tyler Duncan in 2019, Charles Howell III in 2018, Austin Cook in 2017, and Mackenzie Hughes in 2016.
Get in the money with more regularity in your PGA DFS contests by utilizing insightful player projections.
Tournament purse: The prize money for this week's event is set at $7.2M, the winner collects $1.296M and also earns himself 500 FedEx Cup points.
Course and key stats: Sea Island Golf Club Seaside and Plantation course will be both used this week - players will each play both of these courses on Thursday and Friday, and then the Seaside Course is used exclusively on the weekend for rounds 3 and 4. The Seaside Course is 7,005 yards in length, it's a par 70, and the greens are Bermudagrass. The Plantation Course is 7,060 yards in length, it's a par 72, and the greens are also Bermudagrass. The winning score range here over the past decade is -14 to -22 - over the past three years it has been -19, so we can likely expect something similar again this year. Pay close attention to the weather this week as it looks like the winds will be blowing fairly strong from Friday on - as of now, I would advise you to use as many players as you can who play the Seaside Course on Thursday since there's less wind for that day compared to Friday, but keep an eye on things since everything can change in a hurry in this area. Some core key stats to focus on this week include driving accuracy which is the most important one by far, strokes gained: putting, strokes gained: around the green, strokes gained: off the tee, and strokes gained: approach.
The field: We have 156 players in action this week in Georgia, and the top 65 golfers plus ties after round 2 will move on to play round 3 on Saturday and round 4 on Sunday. There are some notable players including Scottie Scheffler, Adam Scott, Louis Oosthuizen, Webb Simpson, Cam Smith, the past six champs here are in action, and there are other golfers who can contend this week, as well. On a scale ranging from A to D, I rank the field strength to be a B.
Three questions I have about The RSM Classic this week:
1. Favor the locals? There are a bunch of players who are either native to this area or who currently live in the area including Harris English, Patton Kizzire, Keith Mitchell, Brian Harman, and others. I typically like the narrative of choosing players in DFS who are locals on courses, but the stats and tournament history has to back it all up too.
2. Keep the wind in mind? With the wind being a significant factor again this week, the locals will be used to it and can adapt accordingly, so I'll be scoping them out and you should, as well. Look to players who played well last week since it was breezy in Houston, so they will be used to the conditions and could have another strong week.
3. How to build a custom model? Most of the key stats this week aren't too polarizing except for driving accuracy which is vital to success on these courses. It makes building custom models rather challenging since there seems to be many different paths to success at Sea Island. Heavily lean on driving accuracy, and balance out lots of other categories to see how the player rankings come out, that's how I'm going about it and will hope for the best.
Lineup construction strategy this week: With a full field to choose from and a cut line to be concerned with, you will want to have six players on each lineup that can legit make the cut line on Friday. It's possible that only 41% or so of the field will play all four rounds, so it will be challenging to get all 432 holes out of lineups - I recommend going with hybrid lineups if you're playing in GPPs, and balanced lineups will be appealing for cash games. I'll have some stars and scrub lineups too of course, but I'll be going hard with hybrid configurations for my GPP contests. Pay attention to projected ownership on Wednesday, but since this week features a 156 player field, ownership will be more spread out and it's easier than in recent past weeks to have unique lineups for the big GPPs. Leave a few hundred dollars on the table for the sizeable GPPs, and look for lower owned pivot plays also.
All the best in your journey to win or at least be in the money in some contests this week - here are my 15 DFS golf picks which feature my top 3 players from each tier on DraftKings (DK) in no particular order, plus I include player salaries for DK, as well. I consistently provide recent and seasonal finishes for each of my picks, their performances at the event over the last 5 years, and add in some tasty pieces of information, also.
The $10K+ Range
Scottie Scheffler (Salary: DraftKings - $10.9K) - He is wanting that first PGA Tour victory and it almost came last week in his native state of Texas as he was firmly in the mix to win but finished T2 when the dust settled on Sunday evening - gaining strokes across the board including 7.47 ball-striking and 11.36 tee to green. He had a 4th two weeks ago at the World Wide Technology Championship, and has performed extremely well in majors including his T7 at the U.S. Open in June, an 8th at The Open Championship in July, a T8 at the PGA Championship in May, and you just get the impression that once he gets his first win that the sky is the limit for the young Texan. He had a top 5 here two years ago, and is the betting favorite to win this year - it's also nice that he's a tad under $11K which is rare for the most expensive DFS player on any given week. RSM Classic finishes over the last five years: 2019 - T5.

Webb Simpson (Salary: DraftKings - $10.7K) - Simpson has a very strong record at this tournament with four top 7's since 2011 and two of those were solo runner-ups - one came two years ago when he lost in a playoff against Tyler Duncan, and he also lost in a playoff here in 2011 to Ben Crane. He hasn't been outstanding lately but he does have five top 19's over his last eight starts including a T7 at the Wyndham Championship. RSM Classic finishes over the last five years: 2020 - T37, 2019 - 2nd, 2018 - T3, 2017 - Cut, and 2016 - T36.
Cameron Smith (Salary: DraftKings - $10.4K) - He's one of the best putters on the PGA Tour and his flat stick keeps leading him to excellent finishes including four top 10's over his last seven starts including a runner-up finish at THE NORTHERN TRUST in a major-like field. The mullet man has a solid approach game, is good around the greens, and as mentioned before, he's outstanding when it's time to take the putter headcover off. This is his first time playing at this event, but he's the best course fit according to my stat profiling - buy him up and expect a wonderful ROI this week. RSM Classic finishes over the last five years: None.
The $9K Range
Kevin Kisner (Salary: DraftKings - $9.2K) - The 2015 RSM Classic winner almost added a second trophy to his collection but couldn't beat Robert Streb in a playoff and settled for the runner-up finish. Kisner won five starts ago at the Wyndham Championship but hasn't been very good lately - the silver lining is he won the Wyndham in August after two poor finishes and he has a soft landing spot here this week with stellar results including five top 7's here since 2015. RSM Classic finishes over the last five years: 2020 - 2nd, 2019 - Cut, 2018 - T7, 2017 - T4, and 2016 - Cut.
Corey Conners (Salary: DraftKings - $9.9K) - I'm a sucker for players who have elite approach games and Conners is one of the best on the PGA Tour year in and year out. He consistently finishes in the teens and 20's and pops for top 10's every few tournaments including his T8 at THE NORTHERN TRUST where he gained 11.13 in the ball-striking category. He has a decent track record at this tournament and the finish keeps getting better every time he plays, so if that continues again this year, then expect a finish that's well inside the top 10. RSM Classic finishes over the last five years: 2020 - T10, 2018 - T23, and 2017 - T37.
Alex Noren (Salary: DraftKings - $9.5K) - He has cooled off a bit since his T4 at THE NORTHERN TRUST and his T9 at the BMW Championship, but has finished no worse than T59 since August between the PGA Tour and European Tour including a T18 at the ZOZO CHAMPIONSHIP and a T12 at the Alfred Dunhill Links Championship. He has only played here twice but both finishes were top 18's and played a well-balanced game between last year and in 2019 - expect more of the same again this year. finishes over the last five years: 2020 - T18 and 2019 - T10.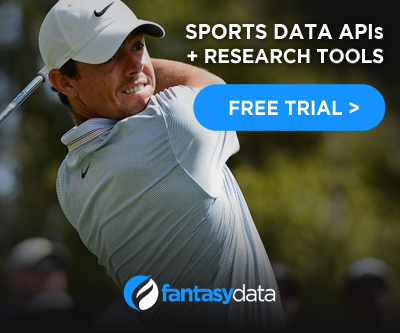 The $8K Range
Mito Pereira (Salary: DraftKings - $8.9K) - I keep rolling out Pereira because he's a winner and it's just a matter of time before he gets his first win on the PGA Tour, much the same as how he has several wins on the Korn Ferry Tour. He has four top 6's in his last eleven starts and has finished inside the top 41 ten times in his last twelve starts. He was really going strong with his ball-striking and his putter was cold, but last week it was just the opposite with a hot flat stick gaining 4.15 on the greens and he only gained 0.72 on ball-striking - if he can put it all together this week then I can certainly envision him hoisting the trophy on Sunday evening. RSM Classic finishes over the last five years: None.

Joel Dahmen (Salary: DraftKings - $8.5K) - He won back in March at the Corales and he has been pretty good lately with a T5 last week, a 7th seven starts ago and he's doing it with a very sustainable golf game where he's balanced throughout his bag. He hasn't had a huge finish at this tournament just yet, but he's well-positioned to at least take a run at a top 15 this week, and that would certainly pay off his salary number. RSM Classic finishes over the last five years: 2020 - T50, 2019 - Cut, 2018 - T37, 2017 - T49, and 2016 - Cut.
Brendon Todd (Salary: DraftKings - $8.1K) - The most important key stat this week is accuracy from the tee blocks and Todd is known to have a very accurate driver - over the last 24 rounds, he's tied for 6th in the field in the stat category. He has gone through a tough stretch since early July, but is coming off a T11 last week, he had a T10 six starts ago, and had a T22 four starts ago at the Fortinet Championship. He has respectable results on these two courses and did finish top 5 two years ago, so the potential is there for another top 10 this week. RSM Classic finishes over the last five years: 2020 - T37, 2019 - T4, and 2018 - T54.
The $7K Range
Robert Streb (Salary: DraftKings - $7.5K) - For the only two-time winner of this tournament including being the defending champ from a year ago, and for a player who has two top 9's in his last three starts - Streb isn't getting a ton of respect at his price point this week. He has also only missed one cut line in his last seven starts and has four top 27's during that span. I think maybe the biggest concern is his projected ownership as he will be likely 15% to 20% owned come Thursday morning, but other than that, he's a great value play this week. RSM Classic finishes over the last five years: 2020 - Won, 2019 - Cut, 2018 - T32, 2017 - Cut, and 2016 - T57.
Luke List (Salary: DraftKings - $7.5K) - List is risky but he also has great upside since he has two top 11's in his last three starts and has five top 17's over his last eleven starts including a T4, a T5, and a T7. He's inaccurate off the tee, but it hasn't stopped him from finishing strongly at this event including two top 13's in his last four times out which includes a T4 from three years ago. He has been so solid with his ball-striking, is much better than average around the greens, and the only thing holding him back from success is his putter as he has lost strokes on the greens in eight straight tournaments that featured shot tracker. RSM Classic finishes over the last five years: 2020 - Cut, 2019 - T53, 2018 - T4, and 2016 - T13.
Henrik Norlander (Salary: DraftKings - $7.3K) - There are a few golfers I could have gone with for this spot, but I ended up on Norlander since he has two top 5's in his last eight starts, he has two top 5's at this tournament since 2016 including a T2 five years ago, and he has only missed a single cut over his last twelve starts. He has also made the cut here four straight times from 2016 to 2019, so he's safe and has the upside to boot. RSM Classic finishes over the last five years: 2019 - T5, 2018 - T54, 2017 - T54, 2016 - T2.
The $6K Range
Zach Johnson (Salary: DraftKings - $6.9K) - If you like horses for courses, then you'll certainly like Johnson this week as he has three top 8's here since 2017 including his T6 last year. He hasn't been playing well at all lately with three missed cut lines in his last four tournaments played, but he finished T54 last week and has that top 10 potential for this week. He's a local to this course and has even played a part in promoting this event since its inception in 2010, so he has sneaky value and a vested interest this week. RSM Classic finishes over the last five years: 2020 - T6, 2019 - T61, 2018 - T7, 2017 - T8, and 2016 - Cut.
J.J. Spaun (Salary: DraftKings - $6.7K) - I'm always looking for cut makers in the $6K range, and Spaun fits the profile since he has made five in a row and has three top 35's in his last four including a T7 at the Bermuda Championship. He has only missed one cut line in five years playing this event, and did have a runner-up in 2017 where he gained strokes across all stat categories including 5.97 ball-striking, 6.29 with his short game, and 12.56 total. RSM Classic finishes over the last five years: 2020 - T59, 2019 - Cut, 2018 - T37, 2017 - 2nd, and 2016 - T57.
Vincent Whaley (Salary: DraftKings - $6.6K) - Whaley has three top 15's in his last seven starts including a T7 at the Bermuda Championship and a 9th at the Barracuda Championship, and he's coming off a T15 last week where he gained strokes across the board except for a modest loss around the greens. He also had quite the streak from mid-February to late May where he made ten straight cut lines and enjoyed 8 top 36's. He hasn't had much luck here just yet, but his game is in much better shape than the two previous visits in 2019 and 2020, so he should improve on his T65 from two years ago. RSM Classic finishes over the last five years: 2020 - Cut and 2019 - T65.
Read more PGA DFS Articles like this here.
STAY IN TOUCH
Sign up for FantasyData's newsletter and get awesome content sent to your inbox.
We'll never share your email address and you can opt out at any time, we promise.
---

Jeremy has been playing fantasy sports for over 20 successful years, and actively plays golf, hockey, baseball, and table tennis. He has over three years of fantasy sports writing experience - including writing a daily fantasy sports strategies and tools eBook in 2016. He is an active member of DraftKings - specializing in NHL and PGA contests over the past 5 years. He enjoys spending time with his family, traveling to hot places in the frigid Canadian Winters, binge-watching on Netflix, and starting and managing digital businesses.