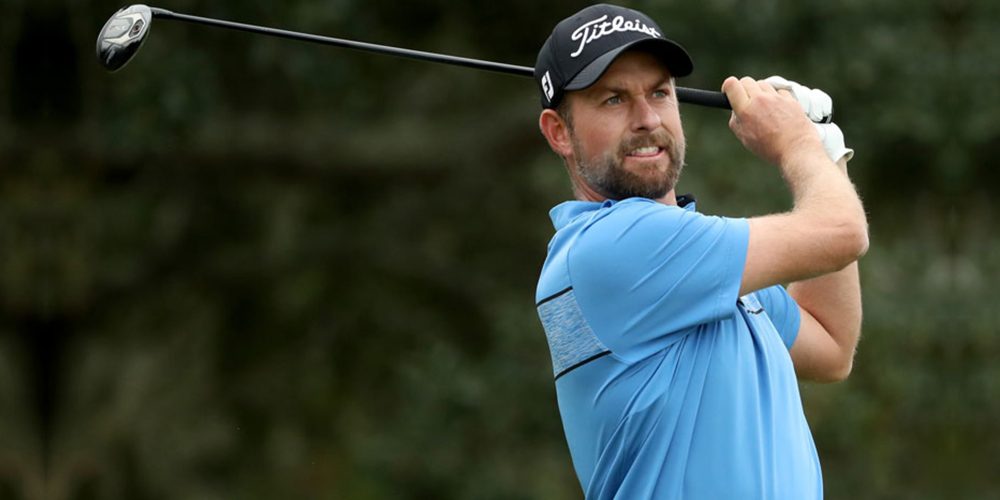 15 DFS Golf Picks for The RSM Classic
---
Daily Fantasy Golf Tips
Brendon Todd won last week's Mayakoba Golf Classic, and that makes it two wins in as many starts! He's back again in the field this week and will look to go back to back to back, a rarity on the PGA Tour to say the least. The PGA Tour heads to Georgia this week for The RSM Classic, where players will compete for $7.2M in prize money with the winner taking home a cool $1.296M.
It's a full field at this week's event with 156 players in the mix, and there will be a single cut made at the conclusion of round two on Friday where the top 65 plus ties will get to play rounds 3 and 4. Recent winners at this event include Charles Howell III last year, Austin Cook in 2017, Mackenzie Hughes in 2016, Kevin Kisner in 2015, and Robert Streb in 2014 wraps up the past five years of winners.
Sea Island Resort (Seaside and Plantation) are the host courses for this week's RSM Classic event. Seaside and Plantation will be played for the first two rounds for all players, and the weekend will see Seaside being played for both rounds - it's 7,005 yards in length, a par 70, and the greens are composed of Bermuda grass. The Plantation course is 6,671 yards in length, is a par 72, and also has Bermuda greens. The tournament has been around since 2010 and has been played at the Sea Island Resort since its inception on its two different resort courses. Some of the key stats to take into account this week are Strokes Gained: Approach, Par 4s Gained: 400-450 Yards, Opportunities Gained, Par 5s Gained, and Fairways Gained.
Let's get to my picks for this week - my top 10 players to pay a high price for are included and 5 value picks (all 15 players are in no particular order), plus I include player salaries for both DraftKings and FanDuel.
10 Players Who Are Worth the Big Investment This Week
Webb Simpson (Salary: DraftKings - $11,600, FanDuel - $11,800) - Has only played once this season so far but in that start, he had a 7th at the Shriners. Had a great season in 2018-2019, was 3rd here last year, and is worthy of being the most expensive player on both DraftKings and FanDuel this week.
Harris English (Salary: DraftKings - $10,000, FanDuel - $11,200) - What an incredible season so far for English with a 3rd, a 4th, a 5th, a 6th, and a 33rd in 5 starts. Was 46th here last year but you can expect him to blow that result out of the water this week.
Brendon Todd (Salary: DraftKings - $9,100, FanDuel - $10,400) - Has won back to back and that's surprising as he has been just trying to hold his head above water for many months now before those victories. Was 54th here last year but it's safe to assume that he's headed for a much better finish this year with his game in fine form at the moment.
Billy Horschel (Salary: DraftKings - $11,000, FanDuel - $11,600) - Has locked up a 4th, a 6th, an 8th, and a 24th this season thus far and is 5/5 overall. Was 2nd here in 2016 so his game fits these courses and he's playing extremely well coming off an 8th last week, so Billy Ho is a player to watch this week.
Charles Howell III (Salary: DraftKings - $10,400, FanDuel - $11,400) - The defending champ is 6/6 so far this season with a 4th, 8th, and two 20's - one of which came last week. In addition to 2018's win, he also has a 9th and a 13th in the last four years here. Play him with confidence.
Dylan Frittelli (Salary: DraftKings - $8,700, FanDuel - $10,500) - Is trending in the right direction with a 43rd, a 22nd, and an 11th over his last three tournaments played. He had a 6th and a 7th in September and should be ready to snare a top 10 finish this week despite his lack of experience on these courses.
Kevin Kisner (Salary: DraftKings - $9,800, FanDuel - $11,000) - Has won more money at this event than any other player on the PGA Tour, he won here in 2015 and has four top 10's overall. Don't let his finish of 76th last week scare you off, he's sure to rebound in a big way this week.
Brian Gay (Salary: DraftKings - $8,800, FanDuel - $10,000) - Is playing some fantastic golf this season going 6/6 with four top 23rd's including a 3rd and a 7th. Was 3rd here in 2017 and had a 23rd last year. Gay is a great high-end value pick this week.
Matt Kuchar (Salary: DraftKings - $10,600, FanDuel - $11,500) - Kuch had a good finish of 14th last week in his 2019-2020 season debut, and perhaps most exciting was his 62 on Sunday to lead all players. He didn't play here last year but had a 29th in 2017 and a 25th in 2015, but I expect much better than those results this week.
Scottie Scheffler (Salary: DraftKings - $9,200, FanDuel - $10,800) - Has a perfect record so far this season with 6 straight made cuts and five of those are top 28th's. The RSM rookie is sure to put on a good show this week.
5 Solid Value Picks
Xinjun Zhang (Salary: DraftKings - $7,300, FanDuel - $9,500) - Continues to play well having made 6 straight cuts, all have been in the top 60, and three of them have been top 16th's - his best finish coming at the Houston Open where he finished 4th. Was 68th here in 2017 so he does have some experience on these courses to draw from.
Stewart Cink (Salary: DraftKings - $6,800, FanDuel - $8,900) - He's not super flashy but he makes cuts and puts up some good finishes from time to time including a 9th at the Houston Open and had a 28th at the Sanderson Farms Championship in September. Was 10th here in 2016 and 25th in 2017.
Robert Streb (Salary: DraftKings - $6,800, FanDuel - $8,600) - The 2014 winner is 5/6 this season so far and is coming off his best finish of the season last week where he finished 14th thanks to his 64 in round two.
Mark Hubbard (Salary: DraftKings - $7,000, FanDuel - $8,500) - He likely won't finish within the top 10 this week but he is 6/7 this season and had a 2nd at the Houston Open last month. He also has a 10th and a 13th this season and was 18th here in 2015.
Bronson Burgoon (Salary: DraftKings - $7,100, FanDuel - $9,200) - Has four top 33rd's this season, is 5/6, and pushing for more. His track record isn't overly inspiring at this event, but he should do well enough to make the cut and has a decent upside.
May your lineups produce tons of fantasy points, and your contest results be strong and profitable!
Recapping my 15 pick's finishes from last week
My Top Picks
Tony Finau - Missed the cut
Abraham Ancer - T8th
Matt Kuchar - T14th
Billy Horschel - T8th
Scottie Scheffler - T18th
Lantos Griffin - T76th
Denny McCarthy - T48th
Danny Lee - T26th
Harris English - 5th
Jason Day - Missed the cut
My Value Picks
Cameron Tringale - T66th
Xinjun Zhang - T48th
Nick Taylor - T26th
Adam Long - T2nd
Bo Hoag - T20th
STAY IN TOUCH
Sign up for FantasyData's newsletter and get awesome content sent to your inbox.
We'll never share your email address and you can opt out at any time, we promise.
---

Jeremy has been playing fantasy sports for over 20 successful years, and actively plays golf, hockey, baseball, and table tennis. He has over three years of fantasy sports writing experience - including writing a daily fantasy sports strategies and tools eBook in 2016. He is an active member of DraftKings - specializing in NHL and PGA contests over the past 5 years. He enjoys spending time with his family, traveling to hot places in the frigid Canadian Winters, binge-watching on Netflix, and starting and managing digital businesses.