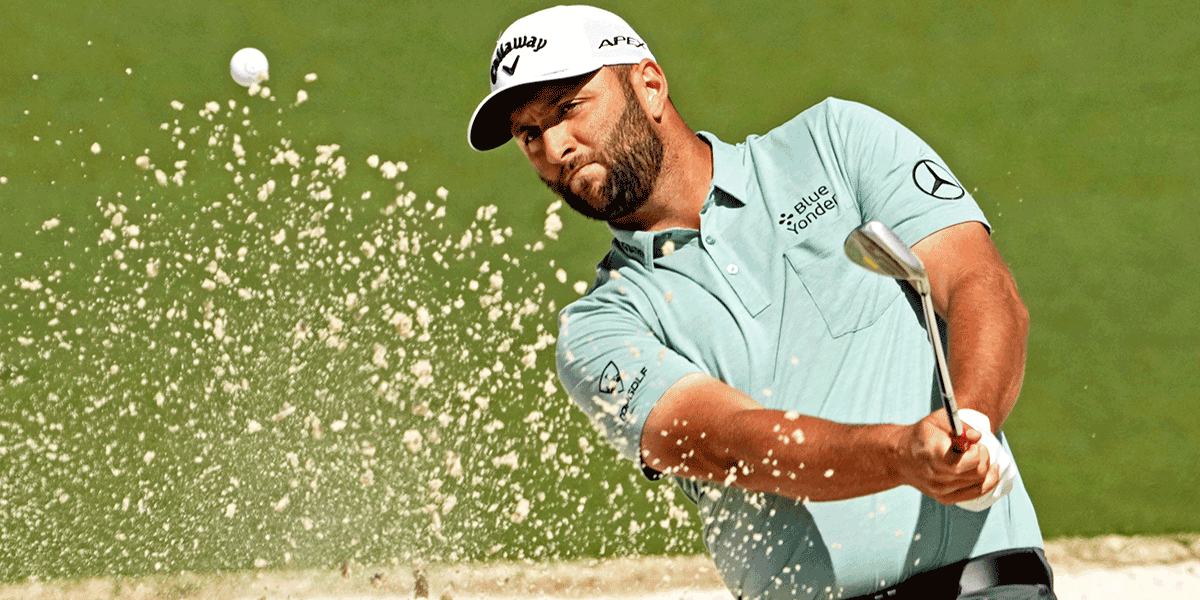 Mexico Open at Vidanta: 15 DFS Golf Picks
---
DFS Golf Picks: The Mexico Open at Vidanta
Make the most of the data, predictions, and insights from this article to help with your fantasy golf picks for the Mexico Open, and check out our PGA Lineup Optimizer to make more educated player selections for your DFS lineups. Best of luck to you this week!
The Mexico Open
Preview for the Mexico Open: This tournament actually dates back to 1944, but this will be the first time that the PGA Tour has been part of it. This week holds more unpredictability than most other tournaments, so you may want to scale back your DFS spending a bit, especially if you highly value past course stats and previous results.
Get in the money with more consistency in your PGA DFS contests and other sports leagues too including the MLB, by utilizing insightful player projections.
Tournament purse: The prize money for this week's event is 7.3M, the winner collects $1.314M and also earns himself 500 FedEx Cup points.
Course and key stats: Vidanta Vallarta is a course that's 7,456 yards in length, is a par 71, and the greens are paspalum. It's a bit hard to nail down key stats for this week, but driving distance needs to be mentioned since this course is quite long, especially for a par 71, there are 106 bunkers, so strong bunker play is a plus, you always want to factor in strokes gained: approach every week, and strokes gained total is another stat to pay attention to.
The field: We have a so-so-looking top-heavy field for Mexico's national tournament with Jon Rahm, Daniel Berger, Abraham Ancer, Tony Finau, Patrick Reed, and other talented players making the trip down south. We have 144 golfers competing this week including 10 of Mexico's finest vying for the top spot. The top 65 players plus ties after round 2 will move on to play round 3 and round 4 on the weekend. On a scale ranging from A to D, I rank the field strength to be a C+.
Three questions I have about the Mexico Open:
1. Which ten players have gained the most strokes total over the last 24 rounds? Chris Kirk, Mark Hubbard, Gary Woodland, Jon Rahm, Callum Tarren, Abraham Ancer, Charles Howell III, Nate Lashley, C.T. Pan, and Tyler Duncan.
2. Which ten players have been the best on approach over the last 24 rounds? Russell Knox, Luke Donald, Jon Rahm, Gary Woodland, Aaron Wise, Sebastian Munoz, Wesley Bryan, Cameron Tringale, Tony Finau, and Jason Dufner.
3. Favour Abraham Ancer and Carlos Ortiz this week? These two Mexican-born players likely have some experience on this track, so keep an eye out for information as they go through interviews with the media. They should be extra motivated to play well this week with country pride on the line.
DraftKings lineup construction strategy this week: It's a fairly top-heavy field and we don't really know what to expect from players on this course, so I'll be going in the hybrid direction most likely, but need more time to do research and figure out how to navigate this uncertain week. Pay attention to projected ownership, look for good pivot plays for lower-owned golfers, and leave a few hundred or more on the table if playing in the big GPPs.
All the best in your journey to win or at least be in the money in some contests this week - here are my 15 DFS golf picks which feature my top 3 players from each tier on DraftKings (DK) in no particular order, plus I include player salaries for DK, as well. I consistently provide recent and seasonal finishes for each of my picks, their performances at the event over the last 5 years, and add in some tasty pieces of information, also.
The $10K+ Range
Jon Rahm (Salary: DraftKings - $11.3K) - Rahm is the clear-cut favorite this week in Mexico as he's great statistically, puts up good and consistent results, and is still the 2nd-ranked player in the world. He hasn't won since last year's U.S. Open, but has four top 9's in his last nine starts and has eight top 27's during that same span. His solid approach play appears to be returning as he had a slight gain at the Masters in his most recent start, previously he had lost strokes in the key stat category in his last two starts including losing an uncharacteristic 6.64 at THE PLAYERS Championship. I expect to see Jon really hit his stride again soon, and it will most likely start this week. Mexico Open finishes over the last five years: None.

Abraham Ancer (Salary: DraftKings - $10.3K) - Mexico's top player will be hungry to show exactly why he is just that in a field that consists of 10 Mexican-born players - a record for a PGA Tour event. He hasn't been playing his best as of late, but did finish T5 at the WGC Dell Match Play event, earned a T33 at THE PLAYERS Championship, and has other decent finishes including a T8 at the Saudi International on the European Tour. His stats are a tad spotty these days, but his ball-striking and putting still look half-decent at least. I expect a top 20 out of Ancer this week, and he should threaten to get inside the top 10 when all is said and done. Mexico Open finishes over the last five years: None.
Kevin Na (Salary: DraftKings - $10.1K) - Na has been solid lately with three straight top 26's including a T9 at the most recent WGC event, and he secured a T14 at the Masters thanks to gaining a whopping 9.44 on approach. If he continues his strong approach play and his putter is average or better, then he should earn his fourth consecutive top 30. Mexico Open finishes over the last five years: None.
The $9K Range
Sebastian Munoz (Salary: DraftKings - $9.8K) - I like Munoz's complete game, the only thing he's lacking is a good putter, but he tends to do well regardless since he's a solid ball-striker. He hasn't torched the PGA Tour lately, but has finished between T21 to T39 over his last six starts. The only concern with him is his upside, but he did finish T3 eight starts ago at The RSM Classic, and we know he can get hot at times. Mexico Open finishes over the last five years: None.
Chris Kirk (Salary: DraftKings - $9.6K) - He's a solid ball-striker that I can get behind, and when he putts well he typically has a strong finish. He has five top 35's in his last seven starts including a T5 at the Arnold Palmer Invitational and a T7 at The Honda Classic. He is fairly safe and offers a good amount of upside, so I like him at his price point. Mexico Open finishes over the last five years: None.
Gary Woodland (Salary: DraftKings - $9.9K) - Woodland is good on approach and has a decent short game which makes him dangerous at times. He has three top 8's in his last six starts including two T5's and could add another this week if he plays to his DNA. Mexico Open finishes over the last five years: None.
The $8K Range
C.T. Pan (Salary: DraftKings - $8.1K) - I enjoy seeing Pan's recent results as he has five top 48's in his last six events including a 9th at the Genesis Invitational in a strong field and a T16 at The Honda Classic where he gained 4.73 strokes on approach. I also like that he has gained strokes in five straight events on approach, and has been good around the greens also. Mexico Open finishes over the last five years: None.

Davis Riley (Salary: DraftKings - $8.5K) - He earned a 4th last week at the Zurich Classic in the team event and had a runner-up finish at the Valspar Championship just four starts ago, so he can pop at times when his putter is hot. It's a bit hard to know what we will get out of Riley this week, but I do like that he can go off and has twice in his last four appearances on the PGA Tour. Mexico Open finishes over the last five years: None.
Doug Ghim (Salary: DraftKings - $8.9K) - Ghim is starting to right the ship again after three recent missed cuts in a row as he had a T6 at THE PLAYERS Championship four starts ago and has back-to-back top 35's if you count last week's team event where he and his partner finished 32nd. He has a fairly balanced bag and should do OK this week, you just have to decide if you want to pony up for him or not at almost $9K. Mexico Open finishes over the last five years: None.
The $7K Range
Tyler Duncan (Salary: DraftKings - $7.2K) - He has only missed one cut line in his last 6 starts, has two straight top 14's if you count the Zurich Classic, and all of those made cuts have gone for top 35's. None of his stats really stand out, but he plays a balanced game which helps him put up better-than-average results on a fairly regular basis. Mexico Open finishes over the last five years: None.
Nate Lashley (Salary: DraftKings - $7.5K) - Lashley has four top 27's in his last five starts and he's getting it done through strong approach and around the green play. Don't count on a top 10 this week as he only has one of those in the last 14 months and it came at the Puerto Rico Open five starts ago, but he could certainly finish top 25 which is fine based on his mid-tier salary number. Mexico Open finishes over the last five years: None.
Anirban Lahiri (Salary: DraftKings - $7.9K) - He really found something at THE PLAYERS Championship as he finished runner-up thanks to outstanding ball-striking and putting. He followed that up with a T13 at the Valero Texas Open with similar play, and has the potential to put up another great finish this week if he can keep his mojo going. Mexico Open finishes over the last five years: None.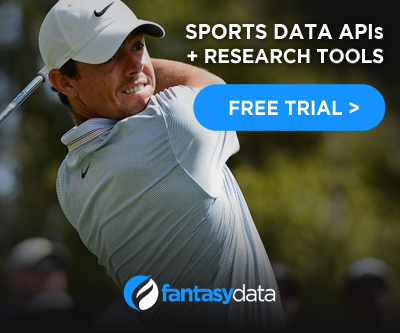 The $6K Range
Kiradech Aphibarnrat (Salary: DraftKings - $6.9K) - I would strongly recommend steering clear of the $6K range this week as the options are quite weak, but Aphibarnrat is a decent play given his peer's lack of quality. He has finished anywhere from T28 to T44 over his last four events played, but we don't have a ton of strokes gained data to understand how he's getting it done, so he comes with risk. Mexico Open finishes over the last five years: None.
Luke Donald (Salary: DraftKings - $6.8K) - Donald has made three consecutive cut lines, which is a lot more than I can say for his competition in the $6K range - three starts ago he had a T16 at the Valspar Championship. He's getting by with surprisingly good approach play (outside of his most recent event where he lost 5.05 in the stat category) and a slightly better-than-average short game. Mexico Open finishes over the last five years: None.
Bill Haas (Salary: DraftKings - $6.7K) - Counting the Zurich Classic, he has made 7 straight cut lines, but unfortunately for him, he's doing it mostly with a good short game which isn't usually sustainable. He could make the cut and finish something like T35, but don't count on much more than that. Mexico Open finishes over the last five years: None.
STAY IN TOUCH
Sign up for FantasyData's newsletter and get awesome content sent to your inbox.
We'll never share your email address and you can opt out at any time, we promise.
---

Jeremy has been playing fantasy sports for over 20 successful years, and actively plays golf, hockey, baseball, and table tennis. He has over three years of fantasy sports writing experience - including writing a daily fantasy sports strategies and tools eBook in 2016. He is an active member of DraftKings - specializing in NHL and PGA contests over the past 5 years. He enjoys spending time with his family, traveling to hot places in the frigid Canadian Winters, binge-watching on Netflix, and starting and managing digital businesses.