2022 NFL Draft Team Grades
---
2022 NFL Draft Grades
The NFL Draft was amazing this year with 9 trades in the first round! Yes, NINE TRADES! We see A.J Brown and Hollywood Brown go to the Eagles and Cardinals respectively. Meanwhile, the Lions, Vikings, and Chiefs were trading like crazy. The Packers didn't select a WR in the 1st so at least that maintained some semblance of a normal draft. Oh, and when did the first QB go? Kenny Pickett went 20th overall to the Steelers. That's a rare sight to see in an NFL Draft. However, we don't grade teams on just their first-round moves since only 32 players are taken in the first round. Those 32 players don't win a team the Super Bowl. Instead, the picks made in rounds 4-7 are the ones that truly win teams their Super Bowls. Teams that draft amazingly like the Rams in the later rounds of the draft are the teams that are consistently playoff teams. That's why the Rams are comfortable trading their firsts and even second-round picks since they know they can still get great players later on. They use the compensation formula to their advantage to get even more picks by letting their players leave at the end of their rookie contract.
Regardless, all 32 teams made at least two picks in this year's draft. There were no trades like the Saints' in 1999 trading for Rickey Williams.
Suggested Read: Fantasy Football Stock Report: Post-NFL Draft
Arizona Cardinals: A
The Cardinals traded their 1st rd pick for WR Marquise Hollywood Brown, Drafted: TE Trey McBride, Edge Cameron Thomas, Edge Myjai Sanders, RB Keaontay Ingram, OG Lecitus Smith, DB Christian Matthew, Edge Jesse Luketa, OG Marquis Hayes. The Hollywood trade is a stunner and steal. He's a proven performer with Kyler from college and will create even more offense for this great passing team. There were no WRs worth taking at 23 in the first round and Hollywood is better than all of those WRs currently since he's a proven 1,000-yard receiver. Trey McBride is going to be a stud at TE and is basically a younger version of Zach Ertz. His long-term future is wonderful. Cameron Thomas reminds me of a younger JJ Watt and can play inside/outside while Sanders will provide additional potential and help outside. Ingram will compete with Eno Benjamin to replace Chase Edmonds. Overall, this team did well to draft for its weaknesses. They just need some more corners and this is a playoff team.
Atlanta Falcons: B
The Falcons drafted a stud WR at 8th overall in Drake London. He'll pair with Kyle Pitts to create a giant scary duo on the offense for whoever the QB is. They got a sleeper edge rusher in Arnold Ebikete who will be the best pass rusher they've had in years. Troy Anderson is a sneaky LB pick that has star potential. Meanwhile, QB Desmond Ridder might be the future of the team. He's a younger Ryan Tannehill who excelled in Coach Arthur Smith's system. I see Ridder starting by the middle of the season to prove himself. Edge DeAngelo Malone, RB Tyler Allgeier, OG Justin Shaffer, and TE John FitzPatrick all provide good depth and potential to the team, although they weren't all necessarily needs.
Baltimore Ravens: A+
The Ravens traded away Hollywood but that just means that it's Bateman time. Meanwhile, the team drafted two potential All-Pro caliber players in safety Kyle Hamilton and Center Tyler Linderbaum. These are two studs. The team also somehow got injured edge David Ojabo who has top-10 pick talent despite getting hurt during his pro day. The Ravens got a massive RT in Daniel Faalele who will be a tremendous upgrade over their prior RTs. At DT, the team got lane-clogger Travis Jones. That's another great pick by them. As for the 4th round, the team had a record 6 picks and stockpiled their depth in the form of CB Jalyn Amour-Davis, TE Charlie Kolar, P Jordan Stout, TE Isaiah Likely, CB Damarion Williams, and RB Tyler Badie. Just a great draft all around.
Buffalo Bills: B
The Bills traded up two spots in the first to take a potential star CB in Kaiir Elam. Elam will be the team's best corner drafted since they took Tredavious White. It was one of the team's biggest needs and they were wise to address it. The James Cook pick in the 2nd feels like a reach since he's truly only a pass-catching back. He's a great one at that but this must mean the team still plans to use Devin Singletary. They upgraded their WR depth with Khalil Shakir who could be the next Gabe Davis for them. Two LBs will help support their defense after taking Terrel Bernard and Braylon Spencer. They took the best Punter in the draft too which was a surprise in Matt Ariaza. But, Punters are people too. Overall, this was a solid draft minus the James Cook likely reach.
Carolina Panthers: B+
Good on you Matt Rhule for not reaching on a QB by a huge margin. You needed an LT desperately and got one in Ikem Ekwonu. That's an A+ pick. I'm not sold on trading a 3rd round pick in 2023 for Matt Corral. I'd have just waited for Sam Howell or traded a later pick for Sam. Yet maybe Matt is great. He's a hard player to gauge. You added another key OG in Cade Mays, nice. Good depth was added too in Edge Amare Barno, LB Brandon Smith, and CB Kalon Barnes. Hopefully, Corral pans out or the Panthers might be looking for another new QB/Head Coach next year.
Chicago Bears: C
The Bears had a very confusing draft. One would have expected them to prioritize the offensive line and getting weapons for young QB Justin Fields who is in a crucial 2nd year. Fields is learning a new system while still adjusting to the NFL. Yet, the Bears didn't add a single weapon a backup RB, and a WR that is more a special teams player and will be 25 when he first plays. At least the Bears should have a solid secondary after adding talented CB Kyler Gordon and S Jaquan Brisker. On Day 3, they really focused on the OL by nabbing two guards (Carter and Thomas), T Braxton Jones, and C Doug Kramer. I just wonder if adding a bunch of Day 3 guys will truly improve that porous OL. For Fields' sake, I hope so.
Cincinnati Bengals: A-
In the Super Bowl, the Bengals were exposed to their weaknesses in two major ways, their OL and their secondary. During free agency, the team really upgraded their OL adding 3-4 new starters. The draft is where they vastly upgraded their secondary. They took a star safety in Daxton Hill in the first while nabbing a reliable starting CB in Cam Taylor-Britt in the 2nd. They got an upside edge in Jeffrey Gunter while adding more OL depth in Cordell Volson. The highlight pick is one of the steals of the third round in DT Zachary Thomas. He's got a ton of potential.
Cleveland Browns: B
The Browns traded their first along with others for DeShaun Watson which is a huge on-field upgrade. They added another couple of weapons to their offense with David Bell and Jerome Ford. Ford was a luxury pick. They took a kicker in the 4th which is always risky. Martin Emerson will be a good CB for them and was an excellent pick in the 3rd. Perhaps their steal was Perrion Winfrey who plays DT. He's a run-clogger and can start Day 1. It was a solid draft but there wasn't anything to write home about besides the Watson trade.
Dallas Cowboys: C+
I'm not going to lie, the Cowboys had a confusing draft. They have nailed drafts in the past by just going the best player available regardless of position. Yet they reached for a tackle in the first round. Tyler Smith has a ton of potential but he's a risky pick. He's by no means a sure thing. Sam Williams is a talented edge but he's got many off-field worries that could become the latest headache for the Cowboys. They got their WR3 in Jalen Tolbert who is their best pick. Meanwhile, I think I'd rather have had another defender or Tyler Linderbaum at 24 and drafted Matt Waletzko where they did rather than take Tyler Smith in the 1st. The rest of the players will be solid depth. This feels like a draft for need rather than best talent.
Denver Broncos: A
The Broncos got their franchise QB in Russell Wilson using their first-round pick and more. In the 2nd round, they got an impressive power edge with tons of potential in Nik Bonitto. Replacing Noah Fant with another receiving TE in Greg Dulcich just adds another weapon. They built more DL and CB depth in Mathis and others. Plus, they got a center in Wattenburg who could start Day 1. This was just a solid draft that will give them tons of depth as they seek to contend in the harsh AFC West.
Detroit Lions: A-
Some might say the Lions got the steal of the draft by getting Aidan Hutchinson at #2 overall and they might not be wrong. Hutchinson will transform that DL and finally give them a talented weapon to rush the QB with. Then trading up from 32 to get Jameson Williams at 12 is insane. That's a strong move that sets up their future QB beyond Jared Goff well. There are little-to-no worries that Williams won't recover well from his torn ACL. They added a talented DT in Josh Paschal that should start very soon. James Mitchell will immediately be a weapon at TE2 and Malcolm Rodriguez will serve as a development LB and a special teams ace.
Green Bay Packers: B+
Another year, another pass on taking a WR in the first round, even when Davante Adams departed. It's odd the Packers didn't try to trade up or even take any kind of OL in the 1st round. They made a questionable choice by taking Quay Walker as the LB1. I think he's the 3rd best LB in the draft and doesn't really have a place in their defense but he will bring tons of athleticism and effort. Devonte Wyatt will provide an immediate impact that will help the defense a ton. Christian Watson is the new WR1 for Arod and should serve as a strong playmaker. Romeo Doubs has a ton of potential too. The Packers got two huge steals on Day 3 with Kingsley Enagbare and Rasheed Walker, an edge and OT respectively. Those two have the potential to be game-changers and would make this an A+ draft if they pan out.
Houston Texans: B-
I love the Texans draft on days 2 and 3. Getting Jalen Pitre at S, John Metchie at WR, Christian Harris at LB, and Dameon Pierce at RB are huge upgrades at each of those positions by the team. They will dramatically improve this team and provide a ton of speed and athleticism to a team in desperate need of it. It's their first two picks that give me pause. Kenyon Green is a great OLman but he's not as good as Tyler Linderbaum, Trevor Penning, or Zion Johnson which the Texans passed on for him. Then at #3, CB Derek Stingley Jr will be a good CB if he's healthy. That's a big if though as he's missed so much time due to injury. Lots of risks involved with picks that should've been sure things.
Indianapolis Colts: B
The Colts traded their first for Wentz which didn't work out. They did get a hugely athletic duo in WR Alec Pierce and TE Jelani Woods. Woods has the potential to develop into a star. Pierce can serve as an excellent downfield threat for new QB Matt Ryan. They got a new LT in Raimann who will be just as nasty as Nelson is on the left side. Rounding out the impact players from this draft is S Nick Cross. Cross will be an excellent developmental safety. They added more depth and got some new starters. Not a bad draft at all aside from the Wentz misstep.
Jacksonville Jaguars: B-
The Jags started off the draft with a question mark. Taking Travon Walker is a huge risk that could cost jobs in the Jaguars front office if he doesn't pan out. Then they took 2 LBs that play the same spot. Devin Lloyd is the clear LB1 of the draft which was a great pick. They took Chad Muma who is great too but is unnecessary. It's just confusing. At least they added some solid CB prospects in Junior and Brown. My favorite pick of theirs is their new center, Luke Fortner. He's got a long-term starter written all over him.
---
Win Your Fantasy League!
Become a member at FantasyData and get access to the industry's best fantasy football subscription available!
---
Kansas City Chiefs: A+
The Chiefs entered this draft with some big needs at WR, CB, and edge. They addressed them all excellently. My favorite pick is easily Skyy Moore. He's going to be a terrific WR with Mahomes. Bryan Cook and new star CB Trent McDuffie really improve the secondary and help them cover all the new WRs in the AFC West. The Greek edge George Karlaftis was a wonderful pick. He will be the best edge rusher to play with the Chiefs in the Chris Jones era. The only question was Leo Chenal, another LB. Did they need him? I'm not sure. The rest of the picks were great depth picks that will really help this team survive the season.
Las Vegas Raiders: B
The Raiders traded their first and second for new star wideout Davante Adams. That's a solid deal. That's what really saves this draft since they drafted two RBs for some reason. Zamir White is plenty talented but they already have Kenyan Drake and star, RB Josh Jacobs. It's just odd. At least Thayer Munford and Dylan Parham will upgrade this decent OL. That's a solid duo to draft. Drafting two RBs is what brings the grade down.
Los Angeles Chargers: A-
The Chargers didn't force any picks and just went BPA which was the perfect route. They took my favorite interior OL Zion Johnson in the first which will be perfect to help protect the franchise QB, Justin Herbert. Zion is a stud. Trading a 2nd for Khalil Mack was an easy price to pay to get another talented edge player to rush after Carr, Wilson, and Mahomes. Spiller will be a perfect complement to Austin Ekeler while S JT Woods is able to start at S opposite Derwin James right away. The Chargers got three+ starters in one draft. That's good.
Los Angeles Rams: A
Aside from the Rams basically mocking the Patriots' draft, the Rams made some solid moves in "stealing" the draft as they normally do. They got another OG starter in Logan Buss, a perfect pass-catching backup RB in Kyren Williams, two potential starters at CB, and a potential starter at DE. Once again, the Rams and Sean McVay seem to find new players to put in their system that will become reliable contributors. It's mind-boggling how the Rams smartly trade their top picks for star veterans while obtaining cheap starters late in the draft seemingly every year.
Miami Dolphins: B-
The Dolphins only had 4 picks after trading multiple for Tyreek Hill. That's a perfect trade or is it? It will be interesting to see if Hill is willing to perform the Deebo role in Coach McDaniels' offense and how Tua does with Hill, star WR Waddle, and TE Gesicki. That's got a ton of potential, but the onus is on protecting Tua in order to make it work. They didn't draft an OL player. They did improve their LB room with Channing Tindall who should start right away and perform well. Most interestingly, the team took another WR in Ezukanma and another QB in Skylar Thompson. Weird. Surely there are other positions those picks could've gone to.
Minnesota Vikings: A-
The Vikings helped two division rivals improve their teams by trading back with them. However, the Vikes added a ton of players to an aging roster and really upgraded some areas of their team. Safety Lewis Cine should be a star at safety next to Harrison Smith. Andrew Booth and Akayleb Evans really upgrade that old CB room which is led by Patrick Peterson. The Vikings got another LB that can develop this year in preparation to take over for Jordan Hicks or Eric Kendricks next year in Brian Asamoah. Ty Chandler gives more insurance for the vet RB Dalvin Cook. More depth, more insurance, a solid draft all around.
New England Patriots: D
I think everyone is confused by the Patriots' draft this year. Cole Strange was a massive reach in round one. He was a consensus third-round player. If they took him in the 2nd, I wouldn't be saying anything. The first is a reach. They traded down with Trent McDuffie and Devin Lloyd on the board. That was beyond confusing. Then, they took a special teams WR in Tyquan Thorton whose only true asset is his speed. Marcus Jones is mainly a kick returner beyond a CB. Jack Jones was a great pick at CB. After that, the Pats took two more RBs, including talented Pierre Strong to have an overwhelming RB room. Another QB in Bailey Zappe to backup Mac Jones? Zappe is a fine pick, but was it necessary? I don't know. This was a very weird draft from Bill.
New Orleans Saints: B-
The Saints got their WR in Chris Olave. Hopefully, he's as talented as MT since he's a terrific route runner but there are concerns about his size/physicality. I loved the Trevor Penning pick to replace Terron Armstead. Penning is a physical monster at LT and will perfectly complement the Saints players. Alontae Taylor was a reach at CB but get your man I suppose. They got more depth at DT and LB. The big issue is they only got Olave to help their offensive skill players. AK47 could miss 4-6 games, MT isn't a sure thing to be healthy. Another RB or WR would've been very smart.
New York Giants: A-
The Giants stole the show in the first 10 picks by taking Kayvon Thibodeaux and Evan Neal at 5 and 7. Neal is an immediate starter at LT or RT and will really help protect Danny Dimes. KT is a strong edge rusher that could easily develop into the best edge rusher from this draft. They got a strong undersized WR in Wandale Robinson who will provide even more flexibility and talent to the Giants' WR room. The defense got a ton of depth added to it including an LB named Micah McFadden who could be starting by the end of the year. This was an excellent first draft for new GM and coach Schoen and DaBoll.
New York Jets: A
The Jets got the guys they wanted. Sauce Gardner is the best corner the team has had since Revis while Garrett Wilson the best WR they've had since Brandon Marshall. The team is building a potential contender around QB Zach Wilson. Sauce is a talented CB who was worthy of the #4 pick while Wilson was badly needed to give some oomph to the offense next to Elijah Moore. Speaking of oomph, the team got a new star at RB with Breece Hall. Hall immediately takes a ton of work off of Wilson's shoulders by being a reliable rusher and pass-catcher that can work in tandem occasionally with Michael Carter. Oh, and the team somehow got a great edge rusher at #26 in Jermaine Johnson. He's going to provide an excellent play on the DLine with his fellow pass-rushers.
Philadelphia Eagles: A
The Eagles had a smash draft. They traded miraculously for AJ Brown. It was a shocking trade. No one saw it coming and the Eagles easily got the best WR of the night. Not stopping there, they still drafted the best IDL player in Jordan Davis who will easily be the heir to Fletcher Cox. In the meantime, Davis will help punish the interior of any offensive line he plays against. The Eagles added the heir to the center position behind Jason Kelce too in Cam Jurgens. Nakobe Dean may need a redshirt year but he was my clear LB2 of the draft and the Eagles got him in the 3rd! They got more depth in their later picks, but those three players easily make this draft an A besides AJ Brown.
Pittsburgh Steelers: A-
The Steelers waited patiently and got their QB of the future in Kenny Pickett. Pickett's a high floor QB that should lead the team yearly to the playoffs or in contention. Coach Tomlin got his pick of QB and went with the younger Derek Carr clone. They got what could be the steal of WRs in George Pickens who just becomes the latest extremely talented yet risky WR on the Steelers in recent history. DeMarvin Leal will provide an interior presence on the DL to help TJ Watt while clogging running lanes. The Steelers couldn't go too long without a player with the last name of Heyward after taking the younger brother of Cam Heyward at TE. Just a solid draft all around.
San Francisco 49ers: C+
The 49ers didn't trade Deebo Samuel thankfully. I can't imagine Deebo not on the 49ers, please pay him San Fran. They got a toolsy edge in Drake Jackson who could become a reliable contributor. They took another RB so that's just plain confusing. What's even more confusing is who they took. They reached on a potential sixth-round pick in the 3rd. TDP better hope he is worth it. They got another deep WR for Lance/Graropplo in Danny Gray which is nice. Spencer Burford at OT and Tariq Castro-Fields at CB are their best picks by far. Those two have starter potential. The rest is just confusing. So is not dealing Jimmy G and now it's too late.
Seattle Seahawks: C+
How rude is it that the Seahawks finally invested draft picks into their offensive line AFTER they traded Russell Wilson? They took the elite pass-protector Charles Cross at LT while snagging their RT in Abe Lucas. Both will start right away and produce. Boye Mafe gives the team another edge rusher which is badly needed. They added another RB because that's what Pete loves. Kenny Walker will be great for the Hawks and should start right away. After all, you can't trust Penny or Carson to stay healthy. Bo Melton's a young Tyler Lockett if all goes right while Coby Bryant could be another strong CB for the team. The mystery is why they didn't get an LB to replace Bobby Wagner, more OL-help, or maybe a QB to compete with Drew Lock. I mean Sam Howell was there in the 4th and 5th!
Tampa Bay Buccaneers: A-
It's clear what the Bucs are doing. They are all-in to win now with Brady. Logan Hall is a good DE that can go in/out on the DL. Luke Goedeke is perfect to start as a guard to help protect Brady. Rachaad White is a sneaky sleeper star at RB with him likely to take the reins at RB next year. For now, he'll be a lethal backup for Lenny who will take over in the event of injury. White's got potential, especially in the passing game. Cade Otten provides insurance in case Gronk doesn't come back. They added depth at punter and CB which were areas of concern. The Bucs are adding all kinds of insurance to help their team survive the season.
Tennessee Titans: B+
The Titans have signaled their future. They are going for one more year with their vets besides AJB and after that it's rebuild time. Treylon Burks is in and he's basically a clone of AJB, but with cheaper and longer time of control. Malik Willis will have a red-shirt year while learning under Ryan Tannehill. He's a mystery as to if he will start in 2023 and actually be good. The team did well to help two crucial needs of theirs with their picks of Roger McCreary at CB and Nicholas Petit-Frere at OT. Those two will start right away and aid an old team. Hassan Haskins will help protect against the aging King Henry getting hurt again. This was a mixed draft of a win-now and long-term outlook. I'd have preferred they stuck to just one of the plans.
Washington Commanders: B-
The Commanders got the WR they wanted in the 1st round with Dotson. Finally, Scary Terry has some help at WR with a new strong-armed QB in Wentz at the helm. Phidarian Mathis was a luxury pick since the team could've drafted to help their team more than another DL-man. Yes, he's good, but their secondary badly needs some talent. Antonio Gibson got another running mate with Brian Robinson joining him. This will be a mess for fantasy players but will help the team rush at a healthier clip. They stole a guard in the 6th with Chris Paul, no not CP3. Perhaps the most interesting pick was Sam Howell in the fifth. He was the 2nd/3rd QB on my list for most talent in the draft. He could be a great future starter after sitting behind Wentz for this year. It was a high-reward, low-risk kind of pick that could pay off really well. Overall, the draft was fine, but not amazing.
---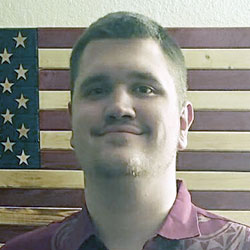 Jake is a native Phoenician and die hard fan of all the Arizona sports teams as well as the NFL and MLB. He is a Christian and a college student pursuing a dual degree in Sports Management and Sports Journalism. He is currently writing for DynastyNerds as well as a site expert at Fansided. He is obsessive about sports and stats. Jake's other hobbies include music, movies/TV, traveling and studying history. He is an avid Star Wars, Marvel, and DC fan (nerd). He wants you to know that the Jedi were the reason the Republic fell and that Dynasty>redraft. You can follow him on twitter @Darthdbacks or Discord @DarthDbacks. He is Open to doing any AMA's or podcast guest spots.