2023 NFL Mock Draft 1.0
---
Jake Oliver's NFL Mock Draft 1.0
While we await to see who wins the Super Bowl and is engaged with some great playoff football, I figured what better time than to start my yearly mock draft series. This year should be quite fun with real first-round quarterbacks and a generational running back involved. I'll take the current record as the draft order for the playoffs and not who I think wins the Super Bowl, though I wouldn't be doubting the Eagles or 49ers right now.
This mock will NOT include trades. I'll be focusing on the needs of each team and what I think that team does, even if it's highly likely the Bears trade their pick. This year's NFL draft is quite different than last year's. Rather, this draft is beyond loaded at the EDGE, OL, CB, and RB positions. I would be shocked if at least 5 OL and 5 EDGE players weren't taken in the first round alone. If your team needs help in the trenches, this is the year to go get that help. After all, trenches are what decide NFL games more often than not. Just ask Burrow if his offensive linemen could've blocked Aaron Donald for more than 2 seconds on how the Super Bowl would've ended. The one big difference is that there are 3-4 potential first-round quarterbacks and two running backs. That's quite a change from last year when only one quarterback and zero running backs went in the first round. I'm a huge believer that if you want to truly win the Super Bowl, or be a great team, you need a good offensive and defensive line. Of course, a lot can change in player values, and team needs following the NFL combine and NFL free agency. Don't forget that the Miami Dolphins forfeited their first-round pick due to their illegal contact with Sean Payton and Tom Brady. Due to that, there are only 31 picks in this year's first-round draft.
Some popular names that did not make my first-round mock draft:
Without further ado, let's begin with the Chicago Bears on the clock:
1.01 | Bears: Will Anderson Jr., Edge, Alabama
In all honesty, I fully expect the Bears to trade this pick to either the Colts or Panthers. I highly doubt they stay on the clock or take a quarterback. Justin Fields has shown enough to earn another year of trying to establish himself as the franchise quarterback. But, if the Bears do stay here, I'd fully expect them to draft Will Anderson Jr. He's by far the best pass-rusher and run-defender in the draft. Over his last two seasons, he has 27.5 sacks and 48 tackles for loss. If the Bears do trade this pick, Will Anderson will be selected by the Cardinals at No.3 overall. Either way, Anderson has all the talent to be the next Micah Parsons in the NFL.
1.02 | Texans: Bryce Young, Quarterback, Alabama
If the Bears trade the No.1 overall pick, either Young or Levis will be selected No.1 overall. Young's a former Heisman winner who has proven that he can play quarterback despite his smaller stature. He put on display his excellent instincts, arm, accuracy, and pocket presence that one wants from a franchise quarterback. He would become the Texans' future and give them their next long-term quarterback after three seasons of awful quarterback play. He's got enough mobility to be a threat with his legs too which is a need in this current NFL-world. Young will likely be the No.1 quarterback taken.
1.03 | Cardinals: Jalen Carter, Defensive Line, Georgia
As mentioned above, the Cardinals highly likely will take Anderson and be set at the edge position for many years. However, if the Bears don't trade their pick, the Cardinals very well might or they'll take the next dominant defensive player in the draft in Carter. Carter's very young but has been one of the focal parts of Georgia's potent defense for the past couple of years. He's able to shed through blocks and consistently get into the offensive backfield. Don't be surprised to see him off the board in the top-five picks as Carter has game-changing talent from the interior defensive line.
1.04 | Colts: C.J. Stroud, Quarterback, Ohio State
If the Colts stay put, they'll likely wind up with either Stroud or Levis. I do think it's a bit of a coin flip right now as to who they'll go with. So, I'll go with the quarterback I currently think is better right now which is Stroud. We saw him light up the scoreboard against the top defense in college football in the college football playoffs. He's got an accurate arm, excellent pocket movement, and can read a defense. Plus, he proved that he's got more than enough wheels to escape a collapsing pocket and gain some yards on the ground. I have zero worries right now with Stroud's ability to be an NFL quarterback.
1.05 | Seahawks via Broncos: Tyree Wilson, Edge, Texas Tech
There's no hiding the fact that Seattle needs a lot of help with their defense. They get some with Wilson who will immediately be their best pass-rusher. Wilson is a powerful pass-rusher who's versatile. He'll fit right in with the tough-nosed Seahawks and will be relentless in chasing after the quarterback. Don't forget that while the offense is needed to win, defense is still what wins the Championship. The Seahawks will have to continue building the next Legion of Boom.
1.06 | Lions via Rams: Bryan Bresee, Defensive Line, Clemson
The Lions need help defending the run. They got a lot better at defending the pass and in pass-rushing. However, teams could still run all over the Lions. Bresee will help a lot in that department serving as an impact defensive lineman for them. While he might have some injury history, if he's healthy, he's an elite defender. Bryan can clog up running lanes allowing the Lions to swarm to the ball. This is a pick that will set their defense up nicely for next year's playoff chase.
1.07 | Raiders: Paris Johnson Jr., Offensive Tackle, Ohio State
The word on the street is that the Raiders are the favorite for Tom Brady's next team. If that happens, then the Raiders will have to shift from long-term priorities to win-now short-term priorities like beefing up the offensive line to give Brady or their quarterback time to throw the ball. Something they failed to do for Derek Carr. That's where Johnson comes in as the top tackle in the draft. He's a giant man yet moves like a nimble small athlete. I love his ability to stand tall and use his length to stop pass-rushers. The Raiders are in need of impact help along their offensive line and this certainly helps.
1.08 | Falcons: Myles Murphy, Edge, Clemson
Murphy has an argument to make that he's the second-best defender in this draft which means that the Falcons get a steal here. He's still developing but has the traits, size, and potential to be a yearly Pro Bowler at the edge position. There are not many edge rushers that can combine his size with his speed, length, and agility.
1.09 | Panthers: Will Levis, Quarterback, Kentucky
Levis certainly didn't have the platform year that he would've liked but that isn't solely his fault. Kentucky didn't have enough talent around him to truly help him have an elite year plus he dealt with injuries. However, Will Levis checks a lot of boxes off when you're grading a potential NFL quarterback. He's got elite size, arm power, intelligence, and toughness, and is far more mobile than one expects. He reminds me of a young Big Ben. Some team is going to fall in love with his potential and dream of him being the potential next Josh Allen. That could easily be the Panthers who are in dire need of an impact talent at quarterback. But, don't be surprised if Levis is drafted in the top-two spots of the draft.
1.10 | Eagles via Saints: Bijan Robinson, Running Back, Texas
This was a tough pick to make for the Eagles because there are so many different ways they could go such as defensive line, cornerback, or linebacker. However, I have them taking a generational running back in Bijan Robinson who can replace the pending free agent Miles Sanders. Running backs are being devalued in the NFL so perhaps this is a bit early to take him, but I'm not sure the Eagles will let him pass by. They're a rush-heavy team and Bijan would certainly help Jalen Hurts not be forced to run the ball as much. Keeping Hurts healthy must be the team's prerogative and Robinson will certainly help with that. If Robinson doesn't go here, I truly don't know who will take him because just not many teams are ready for an impact talent like him at the running back position in the first round.
1.11 | Titans: Quentin Johnston, Wide Receiver, TCU
This is a player that's going to be irritating to figure out whether he's a truly elite talent or not. He's got the best size/speed combination of any wide receiver in the draft with an excellent jump/catch radius. Quentin's an elite deep-ball receiver that has no issues on 50/50 balls or contested catches. However, his route running and drops have become an issue. The Titans took a flyer on Treylon Burks and pairing him with Johnston would give the Titans two of the toughest, fastest, and best-contested catchers in the NFL. Two young and big wideouts for whoever their next quarterback is.
1.12 | Texans via Browns: Peter Skoronski, Offensive Tackle, Northwestern
The Texans know that their current left tackle, Laremy Tunsil wants a new big contract. I'm not sure they should give it to him and shouldn't just draft a new one, However, they still need help at tackle regardless of that, the Texans need offensive line help. In comes Skoronski who can play tackle or guard. He's an outstanding blocker that's shifty and light on his feet. He'd immediately start day one and would give the Texans the ability to plug him into whichever spot on the line they need help at right away.
1.13 | Jets: Broderick Jones, Offensive Tackle, Georgia
Jones has a future in the NFL as a star-caliber tackle who would immediately provide the Jets with the stability at left or right tackle that it seems like they've been searching decades for. Broderick has the right combination of size, length, and agility to provide the Jets with their preferred mixture of heavy run and play-action that would give them success in the future. Plus, they know they must protect whoever their next quarterback is.
1.14 | Patriots: Christian Gonzalez, Cornerback, Oregon
This selection would be an outright steal by the Patriots. Gonzalez is my CB1 in this draft and could easily be a top-10 pick come draft time. Christian proved he had CB1 talent in his lone year at Oregon by shutting down opposing wide receivers. He has an excellent length to allow him to cover any sized wide receiver plus the speed to keep up with them. The Patriots need a cornerback that can help them play man coverage more often. I like Gonzalez for that here.
1.15 | Packers: Jaxson Smith-Njigba, Wide Receiver, Ohio State
JSN is the player the Packers desperately need. Yes, they could use help at tight end, tackle, and in their secondary. However, the Packers badly missed Davante Adams and his elite route running. They fix that need right here by drafting the best route runner in the draft in Jaxson Smith-Njigba. He's a proven wideout who does everything well and should translate immediately to the NFL. I love his ability to just routinely get open. Pairing him with deep-ball threat Christian Watson would give the Packers two strong wide receivers, something they've lacked since the days of Adams and Jordy Nelson.
1.16 | Commanders: Kelee Ringo, Cornerback, Georgia
Ringo has proven that he's got the ability to lock down wide receivers. However, he needs to work on his mental awareness and discipline if he's going to be successful in the NFL. This is where a strong defensive coach like Riverboat Ron can come in and fix that. He'll ensure that Ringo plays up to his ability and stays mentally tough/focused. If that happens, Ringo's got Pro Bowl talent. He'd immediately give the Commanders the cornerback they've been searching for.
1.17 | Steelers: Joey Porter Jr., Cornerback, Penn State
Just like his dad, this feels like it's the perfect spot for Porter Jr. to land at. He's a tough, extremely physical, and lanky cornerback. That's just how the Steelers like them. He has the mentality of a Steeler and would give a much-needed boost to the Steelers secondary. Joey knows how to be a pro and has the necessary skills to go with his elite size to make this his floor in the first round.
1.18 | Lions: Brian Branch, Safety, Alabama
Branch is a leader in the secondary. He's a strong player that plays tough, has good size, and has the mental ability to lead a defense. I have zero worries about his coverage or tackling skills. He's able to play slot, rush the passer, play in the box, or deep. The Lions badly need help in their secondary and Branch can give that to them. He's the perfect guy to prepare to replace Tracy Walker while helping lead their defense to the playoffs.
1.19 | Buccaneers: Cam Smith, Cornerback, South Carolina
The Buccaneers need a lot of help in a lot of areas, but their secondary did not do well this year. In comes Cam Smith who plays similarly to Jaycee Horn. He's got quick feet, good length, and an ability to play man coverage well. The Bucs need defensive help and if they don't go cornerback, watch for a linebacker with Lavonte David potentially being gone.
1.20 | Seahawks: Anthony Richardson, Quarterback, Florida
If there's anyone that can help Richardson do well in the NFL, it might well be Pete Carroll who seems to really like quarterbacks similar to Richardson. He's a huge project with a huge arm and elite speed. He's a worse Lamar Jackson, but if he can develop properly, then the sky's the limit. With the Seahawks having Geno Smith, they can take their time developing Anthony. This feels like a perfect spot for him should he go in the first round.
1.21 | Chargers: Michael Mayer, Tight End, Notre Dame
The Chargers need a long-term answer at tight end. This is where Mayer comes in. He's easily the best tight end in the draft. I love his blocking ability as he'll be able to start day one. Plus, he's an elite contested catch player who will certainly help Justin Herbert out. The Chargers need to continue giving weapons to Herbert and Mayer fits their big need at tight end. He'll provide them a consistent presence on the edge as a blocker or safety net for Justin.
1.22 | Ravens: Jordan Addison, Wide Receiver, USC
Jordan Addison proved how talented a wide receiver he is in 2021 when he won the Biletnikoff award as the top receiver in college football. He dealt with some injuries in 2022 but still put on display his innate talent, especially when it comes to his speed and hands. The Ravens badly need a wide receiver especially with Rashod Bateman's lost season due to injury. Addison would be the perfect addition to their team as he brings speed, route running, and a no-fear attitude and can get open for whoever is their quarterback including Lamar Jackson.
1.23 | Vikings: Devon Witherspoon, Cornerback, Illinois
Witherspoon is skinny but can play to the Vikings' aggressive defensive mindset. He's a physical man-coverage cornerback who uses his brain to make impact plays. Devon plays far bigger than he actually is and understands what opposing wideouts are doing. He's able to mimic their routes well and would give the Vikings the potential shut-down cornerback they've needed for many years. The Vikings must make better use of their current core before extensions have to be made and Witherspoon helps fill a big need for them.
1.24 | Jaguars: Clark Phillips III, Cornerback, Utah
The Jaguars don't have a ton of needs being the rare team to go from back-to-back No.1 overall picks to winning their division. As such, they can focus on shoring up areas of concern such as the offensive line or their secondary. That's where Phillips III comes in. He's a polished cornerback that can play in multiple systems or inside/outside. He would be a strong addition to a team seeking to make the playoffs rather than a rebuilder. Clark will come in and secure whatever role they need him in and excel. They must get better in the pass-defense game otherwise, they'll never do much in the playoffs.
1.25 | Giants: Jalin Hyatt, Wide Receiver, Tennessee
Well, the Giants desperately need a wide receiver to pair with Danny Dimes aside from Isaiah Hodgkins. With the big names off the board, I go with a potential under-the-radar name that could rise up draft boards very quickly. He won the Biletnikoff Award this year but yet no one really is talking about him. I think that needs to change because Hyatt is absolutely an NFL-caliber wide receiver. Hyatt's a big-play weapon with elite downfield speed and is able to rein in balls with his hands. He may need some development but he's definitely the best wide receiver available and could pair with Daniel Jones for the next half-decade.
1.26 | Cowboys: Trenton Simpson, Linebacker, Clemson
The Cowboys need help in their linebacker's room. They don't want to keep putting Micah Parsons in the middle linebacker role since he's so excellent at rushing the passer. However, Vander Esch can't be trusted to stay healthy long-term and the team doesn't have much youth at that position. In comes Simpson who's a superb athlete and flies around the field. He'd give them the tackling machine that can cover or move around. This will let Parsons just focus on sacking the quarterback, something he's very good at.
1.27 | Bengals: O'Cyrus Torrence, Interior Offensive Line, Florida
Once again, poor Joe Burrow is facing endless blitzes behind a collapsing offensive line. While the Bengals invested a lot into their O-Line last off-season, it's still not enough. In comes the best guard in the draft in Torrence. He's got strong hands, length, and power to push back defenders. O'Cyrus is a physical monster in the run game and will start from day one. The Bengals must keep investing in this line to ensure Burrow stays healthy and to maximize their championship window before costly extensions come due.
1.28 | Broncos via Miami via San Francisco: Anton Harrison, Offensive Tackle, Oklahoma
The Broncos must make changes to their offensive line following the disaster that was the 2022 season. They can't afford Russell Wilson being sacked so much. Nor can they afford such awful play when you're facing elite pass rushers in the AFC West. Harrison is a strong tackle who can solidify either side of their line. With Bolles getting expensive and a question mark at right tackle, Harrison would be a starter from day one and fill a crucial need.
1.29 | Bills: Dawand Jones, Offensive Tackle, Ohio State
The Bills hardly have many needs and while going safety was an option due to Jordan Poyer and Micah Hyde getting older, I decided on them taking a tackle to replace Spencer Brown. The Bills know they need to protect Josh Allen and after Miami's consistent getting to Allen in the pocket, the time is now to invest again in a strong right tackle. Jones can provide that protection and help ensure that Josh Allen remains upright while the Bills push for the elusive Super Bowl title.
1.30 | Chiefs: Nolan Smith, Edge, Georgia
The Chiefs still need another edge rusher despite the impressive play from rookie George Karlaftis. Frank Clark isn't worth his contract and will likely be let go. This would allow the Chiefs to get younger, cheaper, and more athletic at the edge position. That's why I like Smith going here. He's an explosive athlete that can rush the passer in various ways. He'd provide a good complement to Chris Jones and Karlaftis. The Chiefs have some expensive contracts coming up and having a cheap young edge rusher is a great way to offset those extensions.
1.31 | Eagles: Antonio Johnson, Safety, Texas A&M
The Eagles are going to be on the lookout for secondary help. Even if they bring back CJ Gardner-Johnson, they'll still need help with James Bradberry being a free agent and Darius Slay getting expensive and entering his 30s. Johnson's a good safety that can play in the slot, free, or strong. He's physical and fast which allows him to play close to the line of scrimmage or back deep. He'd give them another valuable and versatile coverage option that can allow the team to not re-sign Bradberry or get younger in their secondary.
Watch for my 2.0 mock draft!
As always, May the Force be with You, and Happy Mock Drafting!
---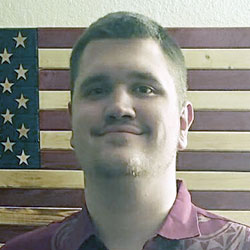 Jake is a native Phoenician and die hard fan of all the Arizona sports teams as well as the NFL and MLB. He is a Christian and a college student pursuing a dual degree in Sports Management and Sports Journalism. He is currently writing for DynastyNerds as well as a site expert at Fansided. He is obsessive about sports and stats. Jake's other hobbies include music, movies/TV, traveling and studying history. He is an avid Star Wars, Marvel, and DC fan (nerd). He wants you to know that the Jedi were the reason the Republic fell and that Dynasty>redraft. You can follow him on twitter @Darthdbacks or Discord @DarthDbacks. He is Open to doing any AMA's or podcast guest spots.