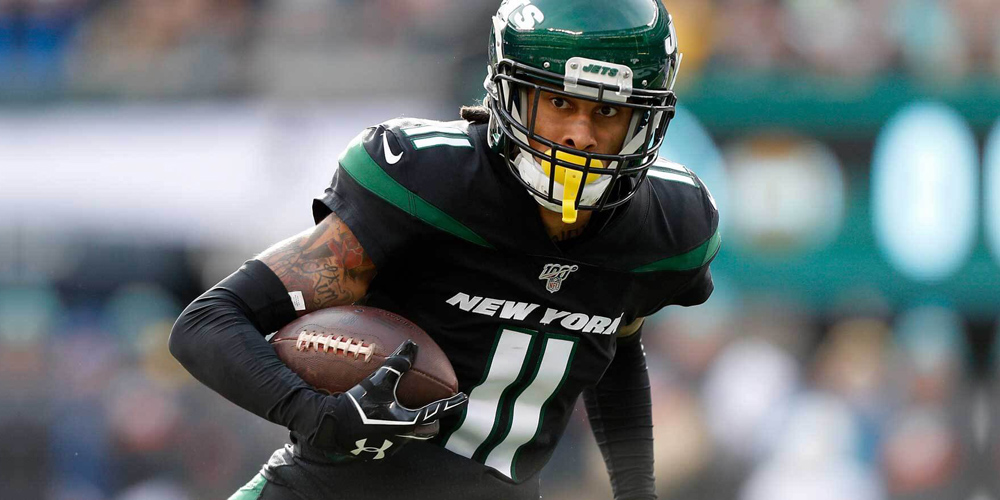 8 Free Agents That'll Impact Fantasy Football in 2020
---
Impact NFL Free Agents
The start of NFL free agency in 2020 is going to be bonkers. This year there are many high profile names set to hit the open market. This article will highlight eight players I anticipate will not be retained by their teams by resigning or via the franchise tag. Free agency begins on March 18th, and these players will have an opportunity to positively impact your fantasy football team in 2020.
Philip Rivers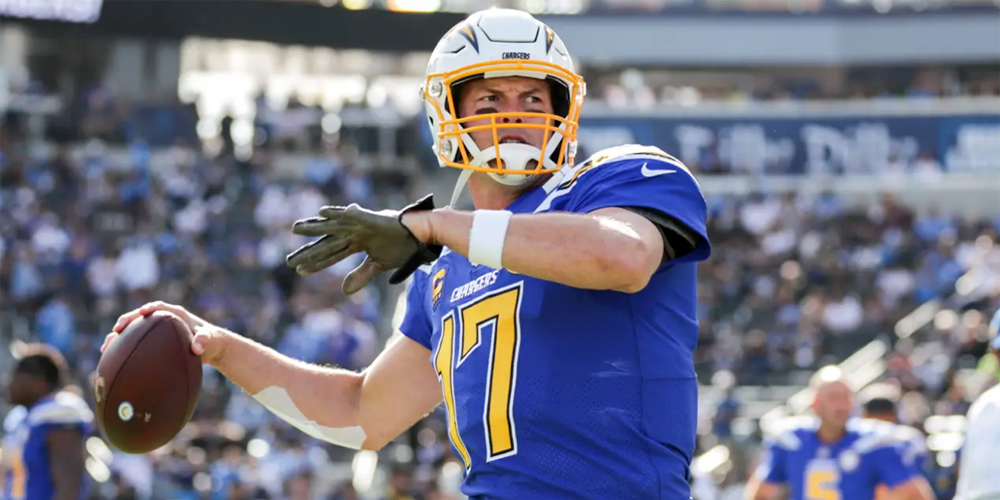 Philip Rivers finds himself navigating free agency for the first time in his NFL career. The veteran quarterback and the Chargers mutually parted ways in early February. Rivers had been the team's starting quarterback since the 2004 NFL season after being drafted No. 4 overall. He disappointed fantasy players last season, averaging 37 pass attempts, 288.4 passing yards, 1.4 passing touchdowns, 1.25 interceptions, and 18 fantasy points per game. Rivers' finished as a QB1 in only 31 percent of his games and a QB2 in 50 percent of them. He ranked 23rd in our True Passer rating advanced metric. This quarterback rating factors out unpressured throwaways and dropped passes. Rivers' finished the 2018 season with the 6th highest True Passer rating (101.7). The only other quarterbacks who averaged more interceptable passes per game than Rivers last season (2.2) were Andy Dalton (2.5), Kyle Allen (2.6), and Jameis Winston (3.1). He did accumulate a high number of passing air yards (2,490) last season and finished sixth in deep-ball passing attempts (75).
The Chargers offensive line finished eighth with a protection rate of 85.4 percent, but Rivers struggled under pressure in 2019. According to Pro Football Focus, 35.5 percent of his 633 dropbacks were under pressure. Rivers threw for 1,437 yards, nine touchdowns, and nine interceptions when under duress last season. The 38-year old quarterback can still be very successful in the right situation given his statistical body of work. There is always opportunity in chaos.
Melvin Gordon to @CBSSports on Philip Rivers: "I think he'll go to the Colts. I don't know, that's just my thought. He has Nick (Sirianni) there, the (OC), he came from here. They run the same playbook, so it'd be easy, he could come right in....That's probably the best fit."

— Adam Schefter (@AdamSchefter) February 17, 2020
Rivers has averaged nearly 272 passing yards and 20 fantasy points per game from 2008 to 2018 with positive passing fantasy points over expectation. Tom Brady (396.4), Peyton Manning (364), Drew Brees (306), and Brett Favre (290) are the only quarterbacks that have scored over 290 fantasy points during their age 38 seasons. Rivers will have something to prove and could be very successful in 2020 with the Indianapolis Colts. The team's offensive line ranked 7th in pass protection, according to Football Outsiders. The Colts also have numerous offensive weapons that Rivers could leverage, including T.Y. Hilton, Zach Pascal, Jack Doyle, and Marlon Mack. The team doesn't have a long term solution at the quarterback position. Jacoby Brissett showed that he's better suited as a backup. Rivers is the perfect short term solution for the Colts and could provide you with a nice return on investment as a high-end QB2 considering his double-digit average draft position.
Jameis Winston
Did you know that Winston's first NFL pass attempt resulted in an interception returned for a touchdown? He enters free agency for the first time in his career after being drafted No. 1 overall by the Tampa Bay Buccaneers back in 2015. Winston has the superior arm strength and other physical traits you look for in a starting NFL quarterback. Five years into his career and Winston's questionable decision-making on the field remains an opportunity. He was the first quarterback to throw for 30 touchdowns and 30 interceptions last season according to Pro Football Reference. Winston averaged 39.12 pass attempts, 319.3 passing yards, 2.1 touchdowns, 1.9 interceptions, and 23 fantasy points per game with positive passing fantasy points over expectation. He led all quarterbacks with 3,248 passing yards and 113 deep-ball passing attempts. Winston struggled with a true passer rating of 77 which ranked 29th among quarterbacks in between Mason Rudolph (78) and Mitch Trubisky (74). According to Pro Football Focus, he threw 14 of his 30 interceptions under pressure. Winston was under duress on 233 of his position leading 705 dropbacks. He became the eighth quarterback to surpass 5,000 passing yards in a season while setting a Buccaneers franchise record. The irony is that Winston also set the NFL record for pick-sixes (7).
It took Jameis Winston 4 seasons to surpass the franchise record in yards (19,737, 4 seasons + 1 game), touchdowns (121) and completions (1563). He is also the franchise leader in yards per game (274.1)#StatoftheDay

— Bucs Report (@Bucs__Report) February 24, 2020
Winston has averaged 35.43 pass attempts, 274.2 passing yards, 1.7 passing touchdowns, 1,22 interceptions, and 20.6 fantasy points per game with positive passing fantasy points over expectation in his entire career. The 26-year-old quarterback recently underwent LASIK surgery for his nearsightedness. Winston didn't blame his interceptions on his vision. He's had success so far in his career without LASIK. Winston reducing his risk-taking behaviors with the football will improve his game the most.
#Bucs HC Bruce Arians remains neutral on QB Jameis Winston. Said they'll wait to make a decision until they see who else is available — likely meaning every possible option in free agency or the draft.

When it comes to young or old, Arians said he, "just wants a winner."

— Trevor Sikkema (@TampaBayTre) February 25, 2020
The Buccaneers have been adamant about exploring all of their options at the quarterback position before committing to Winston. The team is considering all options that include the franchise tag, exploring free agency options, and even drafting a quarterback. The best landing spot for Winston, in my opinion, would be the Buccaneers, but there is one team in particular where he would be positioned for success.
The Chargers would be an intriguing option for Winston. Many are speculating that Los Angeles will draft a quarterback at No. 6 overall in this year's draft. It would be better for the Chargers to acquire Winston in free agency and acquire additional picks by trading back. The 2020 draft class is loaded with talent at offensive line and wide receiver. These are two offensive positions the Chargers must address to complement Keenan Allen, Mike Williams, and Austin Ekeler. Winston is the perfect quarterback to replace Rivers for a Los Angeles close to contending. The Chargers' eight losses last season have come by margins of three, seven, seven, seven, three, two, seven, and three points. Who knows Winston could end up being Los Angeles' long term solution at the quarterback position. Since 2000 no other quarterback has accumulated more passing yards than Winston in their first five seasons in the NFL. He also ranks 12th in rushing yards and 10th in rushing touchdowns among all quarterbacks since entering the NFL according to Pro Football Reference.
| | | | | |
| --- | --- | --- | --- | --- |
| Player Name | Start | End | Passing Yards | Fantasy Points |
| Jameis Winston | 2015 | 2019 | 19,740 | 1484 |
| Andrew Luck | 2012 | 2016 | 19,081 | 1,588 |
| Matt Ryan | 2008 | 2012 | 18,944 | 1,427 |
| Derek Carr | 2014 | 2018 | 18,733 | 1,382 |
| Ryan Tannehill | 2012 | 2016 | 18,447 | 1,367 |
| Russell Wilson | 2012 | 2016 | 18,259 | 1,692 |
| Cam Newton | 2011 | 2015 | 18,249 | 1,846 |
| Andy Dalton | 2011 | 2015 | 18,008 | 1,422 |
Andrew Luck and Ryan Tannehill missed the entire 2017 NFL season with injuries. Matt Ryan (301), Derek Carr (290), Russell Wilson (394), Cam Newton (293), and Andy Dalton (309) were all very productive in their sixth NFL seasons from a fantasy point perspective. Winston has the potential to finish as a QB1 in 2020 if he finds himself under center for the Chargers.
A.J. Green
Green's impending free agency is hanging over the Bengals' like a black cloud. The 31-year old wide receiver's 2018 season ended early with a toe injury. Green only played 458 snaps while missing all of 2019 with torn ligaments in his ankle. He's averaged an impressive 9.3 targets, 5.5 receptions, 119 air yards, 81 receiving yards, and 17.1 PPR fantasy points per game in 110 career games since 2011. What makes Green's per-game production even more impressive is that he's accomplished this with quarterback Andy Dalton under center with positive receiving fantasy points over expectation. He's athletically gifted enough to thrive in any offensive situation with any quarterback under center. Green has been transparent about his desire not to return to the Bengals in 2020. It has also been reported that Cincinnati plans to franchise tag him if they can't sign him to a long-term deal. Peter King of NBC's Football Morning in America has also added fuel to the fire mentioning that former LSU quarterback Joe Burrow "made it clear" he wanted the Bengals to retain Green. The franchise tag would account for $8.4 million in 2020 with March 12th being the deadline. The Bengals have about $47.6 million in cap space at the moment. Cincinnati could clear even more space by parting ways with Andy Dalton's contract.
Head Coach Zac Taylor on A.J. Green: "We know he will be a Bengal come September... We want him to be a part of Cincinanti."

— Marisa Contipelli (@BengalsMarisa) February 25, 2020
The Bengals front office would be smart to prioritize contract talks with running back Joe Mixon who is entering the final year of his contract. One particular team that needs a wide receiver who could take on the risk of signing or trading for Green is the San Francisco 49ers. I'd rather see the team prioritize him in free agency rather than bring back Emmanuel Sanders. The 49ers average points per game increased from 26 points to 31 points per game including the playoffs after his arrival in the middle of last season according to Pro Football Reference. The team's offensive DVOA (Defense-adjusted value over average) saw very little change. This advanced metric from Football Outsiders measures a team's efficiency by comparing success on every single play to a league average based on situation and opponent. I'd rather see the 49ers acquire Green who when healthy is still one of the most dynamic receivers in the NFL. Jimmy Garoppolo finished last season ranked 10th in True Passer rating. While the 49ers' receivers accounted for 37 drops while Garoppolo was under center. The only quarterback's whose receivers accounted for more dropped passes were Dak Prescott's (42). Garoppolo also performed well under pressure with a completion percentage of 47 percent. He didn't finish attempt many deep passes last season (36). Garoppolo did complete 55.6 percent of those attempts. Green could provide the 49ers offense with a legitimate deep threat. He's averaged 111 air yards per game in 111 career games. Green is a player with WR1 upside who may be available in the middle rounds of fantasy drafts.
Robby Anderson
Anderson is the Jets' biggest pending free agents. Will he resign with New York or take his talents elsewhere? How much will Anderson command per season? It could go either way. Anderson has developed an excellent rapport with Sam Darnold and has the athleticism to hurt defenses vertically. He's averaged 90.3 air yards per game since 2016. Signing Anderson will come down to money. The Jets signed Jamison Crowder last year to a three-year $28.5 million contract. If New York and the Anderson can agree to similar terms then there is a good chance he remains with the team. Another thing working against Anderson landing a monster contract is the high caliber of the incoming draft class of wide receivers.
| | | | | | | |
| --- | --- | --- | --- | --- | --- | --- |
| Season | Targets | Receptions | Receiving Yards | TDs | PPR | Games |
| 2016 | 5.6 | 3 | 42 | 0.1 | 8.3 | 14 |
| 2017 | 7.1 | 4 | 59 | 0.4 | 12.5 | 16 |
| 2018 | 6.6 | 3.6 | 54 | 0.4 | 11.5 | 14 |
| 2019 | 6 | 3.2 | 48.6 | 0.3 | 10.1 | 16 |
Anderson has had positive receiving fantasy points over expectation his entire NFL career. This is impressive considering the Jets have had eight different quarterbacks start games during that time frame. Anderson hasn't displayed the ability to run the entire receiver route tree and his career catch rate is at 54 percent. He's is better suited as a No. 2 receiver as opposed to a No. 1. The ideal scenario is for him to join an NFL team that already has playmakers. The Texans would be a perfect fit for Anderson.
It would be surprising if Will Fuller is with the Texans in 2020. The team's former 2016 first-round pick has only played in 42 out of a possible 64 career games. NFL free agency officially begins on March 18th at 3:00 pm. If Fuller is on the roster at that time the Texans have to pay him $10.2 million from his fifth-year option. Anderson would be an excellent replacement to inherit his role in the offense. DeAndre Hopkins' presence would command defensive attention which would allow him to make plays. Anderson would also have the benefit of catching passes from quarterback Deshaun Watson. He finished last season with a true passer rating of 95. Were you aware that the only quarterbacks with a higher number of deep-ball passing attempts than Watson (81) were Russell Wilson (83), Aaron Rodgers (94) and Winston? The union of Anderson and the Texans would be a match made in fantasy football heaven if it came to fruition.
Breshad Perriman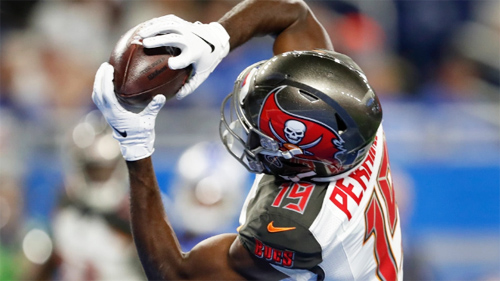 Perriman was drafted No. 26 overall in the 2015 NFL Draft by the Baltimore Ravens. The Tampa Bay Buccaneers are his fourth team. Perriman has struggled statistically so far in his career with 95 receptions, 1,561 receiving yards, and 11 touchdowns. The former receiver from Central Florida has only played in 51 of a possible 80 games. Perriman continued to be an afterthought for most of last season with the Buccaneers. Opportunity knocked once Mike Evans and Chris Godwin suffered season-ending injuries in back to back weeks. Perriman answered the door and accumulated 54 percent of his receiving yards in 2019 during the Buccaneers' last three games. He averaged 5.7 receptions, 116.3 yards, and 174 air yards per game. Perriman entered the NFL with a College Dominator Rating of 36.6 percent. This metric available at Player Profiler represents a wide receiver's percentage of his team's offensive production. A player with a 35 percent or greater dominator indicates that a wide receiver has the potential to be a team's No. 1 receiver or a high caliber contributor. Perriman will turn 27 years old this year and still in his physical prime. He was clocked traveling over 20 miles per hour five times throughout the 2019 season according to NextGen Stats. There is a good chance that Perriman will look to sign with another team in 2020. There will not be many targets or air yards to go around in Tampa Bay after Mike Evans and Chris Godwin get fed. Perriman's asking price is likely to be more than what the Buccaneers want to pay.
The Eagles would be a perfect fit for Perriman. The absence of DeSean Jackson last season due to injury negatively affected Philadelphia's offense. The Eagles could not threaten defenses vertically which resulted in quarterback Carson Wentz averaging a dismal 3.7 air yards per pass attempt. Philadelphia's receivers struggled to separate from defenders. finished 21st in the target separation metric and dropped a high number of passes. Perriman only dropped one of his 37 catchable targets in 2019 according to Pro Football Focus. The Eagles have more questions than answers at the receiver position entering the 2020 season. Nelson Agholor is unlikely to be with the team. Alshon Jeffery is unreliable given his injury history and doesn't have a good relationship with Wentz. Jackson isn't getting any younger and JJ Arcega-Whiteside's rookie season was disappointing. Perriman could be a nice addition on a one or two-year contract with the Eagles and provide WR3 value for fantasy players.
Melvin Gordon
Gordon's holdout in training camp last summer didn't end up with the Chargers providing him with a sizable contract extension. His leverage didn't carry as much weight as Ezekiel Elliott who the Cowboys made the highest-paid running back in NFL history.
| | | | | | | | | | |
| --- | --- | --- | --- | --- | --- | --- | --- | --- | --- |
| Player Name | Start | End | Rushing Attempts | Rushing Yards | Targets | Receptions | Receiving Yards | Games | PPR |
| Ezekiel Elliott | 2016 | 2019 | 20.9 | 96.6 | 4.4 | 3.4 | 28.6 | 56 | 21 |
| Melvin Gordon | 2015 | 2019 | 15.8 | 63.3 | 4.4 | 3.3 | 28 | 67 | 16.8 |
Elliott has been more productive on a per-game basis. Gordon's contract holdout extended through Week 4 of last season as the Chargers leaned heavily on backup Austin Ekeler. The two-time Pro Bowl running back was forced to return to the fold without an extension to gain momentum for NFL free agency. Ekeler averaged 20.2 opportunities and 27.2 PPR fantasy points per game with Gordon out of the lineup. For the remainder of the season, both operated in a running back by committee. Gordon averaged 18.1 opportunities per game for the rest of the season. Once the dust settled on the 2019 season he wasn't as effective as Ekeler. Gordon averaged 0.83 fantasy points per opportunity while Ekeler averaged 1.29.
Melvin Gordon didn't expect to get to this point, but he's a few weeks away from being a free agent: "I hope so," Gordon said about staying with the Chargers. "I want to be a part of the movement. I feel like we can do it. The ball in their court now." https://t.co/yIhSo8Ij5h

— Gilbert Manzano (@GManzano24) February 27, 2020
Gordon could be resigned by the Chargers in free agency despite the contract disagreement heading into last season. Ekeler will be a restricted free agent. Los Angeles would have enough leverage to sign Gordon to a team-friendly contract. It's unlikely that both players will be on the Chargers roster in 2020. It's more likely that Gordon will sign with another team. One team that is in desperate need of a running back is the Dolphins. Miami traded away Kenyan Drake to the Arizona Cardinals and ended the season with quarterback Ryan Fitzpatrick as their leading rusher. The Dolphins offensive line ranked 27th in Pro Football Focus' offensive line grades. Miami, fortunately, has $93 million in cap space to address this in free agency and could use draft picks as well. Gordon is a perfect fit for the Dolphins if the front office improves its offensive line. He could be viewed as a volume-based RB2 with upside if this scenario comes to fruition.
DeAndre Washington
Last month the Raiders re-upped running back Jalen Richard on a two-year, $7 million deal with 4.6 million guaranteed. The contract could also pay up to $8 million via performance bonuses. This implies that the Raiders are prioritizing Richard over Washington. Last season Washington had 108 rushing attempts for 387 yards and 36 receptions for 292 yards. He was also very effective late in the season when Josh Jacobs was battling a shoulder injury. Washington averaged 20.2 opportunities and 16.4 PPR fantasy points per game from Week 14 to 17. Richard is viewed as a better route runner and pass blocker. It would be very surprising to see the Raiders keep both players. Jacobs is expected to have an even larger opportunity share in 2020 after racking up 1,150 yards on the ground, shattering Marcus Allen's rookie record.
Per @RapSheet, Jalen Richard resigned with the @Raiders, which means the DeAndre Washington era for the Raiders could end.

Washington wants consistent touches, something he won't get in Las Vegas, so I can see him signing with another team where he can definitely be the #1 back.

— Sanjit T. (@Sanjit__T) February 5, 2020
The Buccaneers would be a perfect fit for Washington. Tampa Bay's running game has finished in the bottom third of the NFL's yardage ranking for four consecutive seasons. The Buccaneers also ranked 28th in yards per carry at 3.72. Ronald Jones will return in 2020 as the team's expected starter after taking over from Peyton Barber in October. Jones' averaged 13.3 opportunities per game last season averaging 0.78 fantasy points per opportunity. Barber is set to be an unrestricted free agent and is unlikely to return to the Buccaneers. Jones could use some assistance and Washington would a great addition forming the team's running back by committee in 2020. The Buccaneers have many needs to address in free agency and the draft. Washington would fill one of those and the team wouldn't have to spend big money at the position.
Eric Ebron
Ebron only played in 11 games last season with the Colts and finished with 31 receptions, 375 receiving yards, and three touchdowns. This wasn't the encore fantasy players were looking for after he scored 13 touchdowns back in 2018.
| | | | | | |
| --- | --- | --- | --- | --- | --- |
| Season | Targets | Receptions | Receiving Yards | Receiving TDs | Games |
| 2014 | 47 | 25 | 248 | 1 | 12 |
| 2015 | 70 | 47 | 537 | 5 | 14 |
| 2016 | 85 | 61 | 711 | 1 | 13 |
| 2017 | 86 | 53 | 574 | 4 | 16 |
| 2018 | 110 | 66 | 750 | 13 | 16 |
| 2019 | 52 | 31 | 375 | 3 | 11 |
Ebron has been a disappointment after being drafted No. 10 overall by the Detroit Lions in the 2014 NFL Draft. He only has two seasons with positive receiving fantasy points over expectation. Ebron is only 26 years old and still in his physical prime. He can be a nice value at the tight end position considering the attention that Austin Hooper and Hunter Henry will attract in free agency. Given Ebron's statistical body of work, teams will hesitate to provide him with a long term deal. One particular team with a desperate need at the tight end position is the Chicago Bears.
| | | | |
| --- | --- | --- | --- |
| 2019 Season | Bears Tight Ends | Travis Kelce | Zach Ertz |
| Targets | 68 | 136 | 135 |
| Receptions | 45 | 97 | 88 |
| Receiving Yards | 412 | 1,229 | 916 |
| Air Yards Per Target | 5.7 | 9.2 | 8.6 |
| Touchdowns | 2 | 5 | 6 |
Ebron is a better player than anyone the Bears have on their roster at the moment. He could thrive in head coach Matt Nagy's offense that wants to actively involve the tight end. The Chiefs and Eagles are great comparisons for the Bears offense because of their ties to Andy Reid. If Ebron lands in Chicago he can be viewed as a late-round tight end with the potential of finishing as a TE1 in 2020.
Conclusion
The NFL has become a year-round business. The regular season may run from September through January, but the league has many events that dominate the sports news cycle. These include the combine, free agency, the NFL Draft. Before you know it, we'll be a few weeks away from training camps. It's important to stay on top of NFL news whether you participate in dynasty or redraft formats. Fantasy Football News allows you to stay up to date on all of your favorite players. It covers a wide range of players so that you'll never miss a beat. Every season there are free agents who make significant contributions to someone's fantasy football team. Where would you like to see the players mentioned in this article sign? Reach out to me on Twitter (@EricNMoody) and let me know. Thanks for reading, and don't forget to sign up for FantasyData Premium, which will provide you access to our advanced metrics and other resources.
STAY IN TOUCH
Sign up for FantasyData's newsletter and get awesome content sent to your inbox.
We'll never share your email address and you can opt out at any time, we promise.
---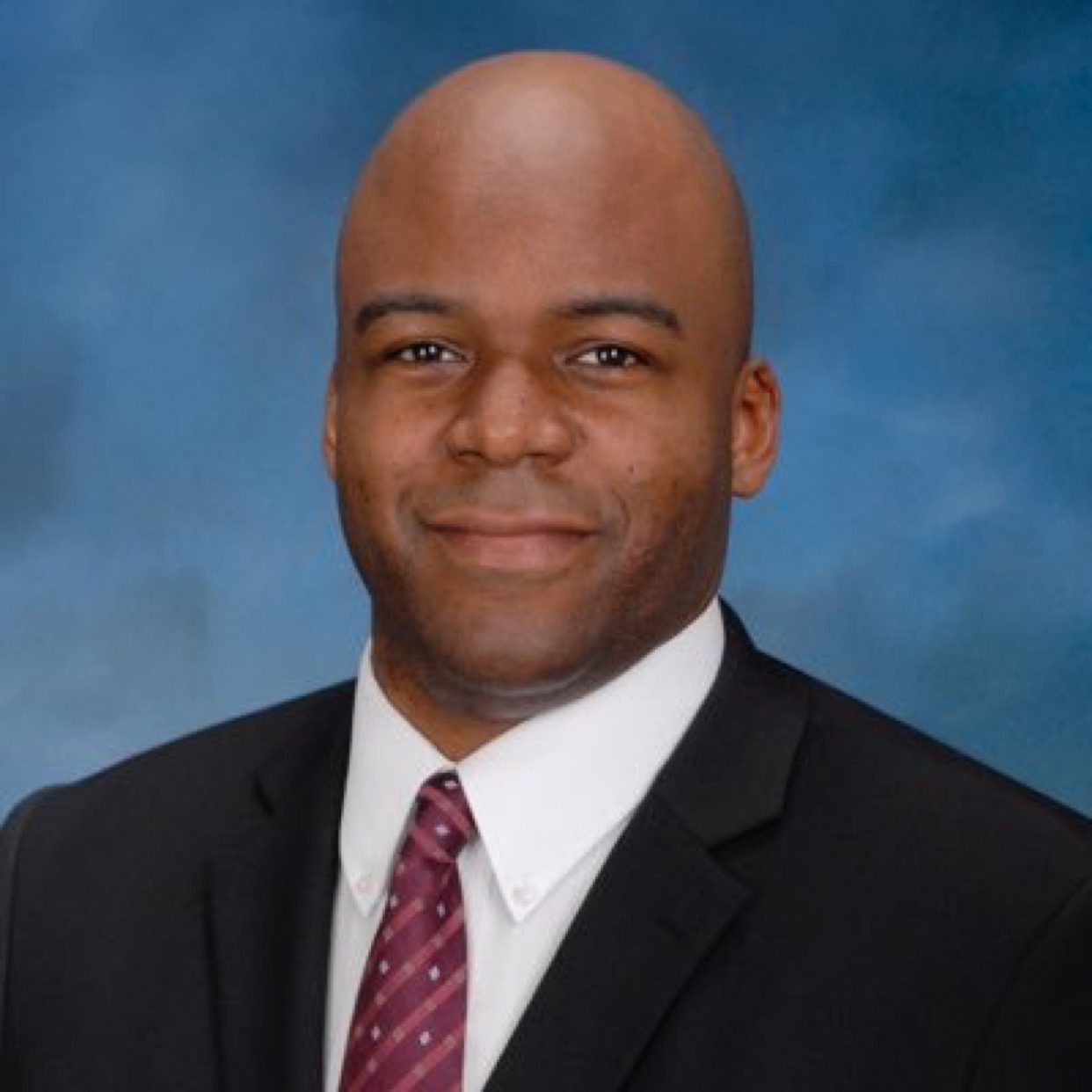 Eric Moody is a member of the FSWA (Fantasy Sports Writers Association). His writing has been featured at FantasyPros, Gridiron Experts, RotoViz, and TwoQBs. He has a lifelong passion for the game and even played at the collegiate level as an offensive lineman. Eric also participated in Dan Hatman's Scouting Academy in order to learn the process of player evaluation at an NFL level. When Eric provides advice, he uses game film, analytics, and statistics to help you understand his perspective. He enjoys time with his family, Netflix, music, bass guitar, and coffee