9 Dynasty Football Buy Lows for 2022
---
Superflex Dynasty Football Buy Lows
In dynasty fantasy football, one of the hallmarks of building a successful contender is buying low on players that are set to break out or far exceed their price in the coming season. I did that last year with Cooper Kupp when he was available for a late-1st at best. Now, he's worth far more than that. Another savvy move is acquiring players cheap and then flipping them for a bigger price if your team isn't going to compete, in a rebuild, or you find you have a bigger need somewhere else. Just like with stocks, you want to buy low and sell high, although don't look at the stock market right now. That just brings pain. At least in fantasy football, trading is the best part!
I am basing these stats, points, and other factors on a league that is Superflex, .5 TE Premium, PPR, where you start 2 RBs, 3 WRs, 2 Flex, and the obvious 2 QBs. I think you need to have Superflex in dynasty just to make the QB actually have value and be super important like in the real NFL.
---
Win Your Fantasy League!
Become a member at FantasyData and get access to the industry's best fantasy football subscription available!
---
QB Matt Ryan, Indianapolis Colts
This might seem like an odd buy-low since Ryan is 37 and seemingly on his way out of the league sooner than later whereas Dynasty is all about longevity. Despite that, Ryan could be set up for a similar year to 2016 and a late-career resurgence. If Carson Wentz can put up a season as the QB14 then so can Ryan. If you're moving to win-now, then you can get Matt Ryan for an early 2nd which is incredibly cheap. Not often can you get a reliable high-end QB2 for that price, but he's supremely discounted due to his age. If this was Zach Wilson or Jalen Hurts, you're gonna have to give up at least a 1st round pick and I'd much rather trade that 1st round pick for a better WR, RB, or TE in TEP leagues. Ryan will have the best supporting cast that he has had since 2016 with supremely talented RB Jonathan Taylor, great young WRs in Michael Pittman and Alec Pierce, a decent TE in Mo Alie-Cox and the absolute best offensive line he's ever played with. You're not trading for Ryan to do anything more than give you near 20 points weekly and be a high-end QB2. Having him as your QB3 would be amazing and set your team up for success at the most important position in dynasty.
QB Davis Mills, Houston Texans
Davis Mills may have been drafted in the 3rd round in 2020 and been super unheralded, but I've always been a fan of him. He very quietly put up the best baseline stats among all rookie QBs last year which wasn't expected considering the talent he was playing with. Entering his 2nd year in the same system with Brandin Cooks, Nico Collins, a talented rookie at WR in John Metchie, an upgraded rookie at RB in Dameon Pierce, and Brevin Jordan is a pretty decent supporting skill group. I don't see how Davis could do worse than last year. Considering he can be had for a mid-2nd round pick, I'd be targeting Mills if I'm rebuilding in dynasty. If he performs amazing this year then you got a cheap young QB on your roster to build with. If he performs well, but you're suspicious on his long-term outlook, sell him to a contender who needs more QB depth. I guarantee you will be able to sell him for more than you bought him for right now. He's extremely cheap and only has upside.
Honorable Mentions at QB: Jalen Hurts, Zach Wilson, Carson Wentz
RB Darrell Williams, Arizona Cardinals
Yes, Darrell isn't a great RB, but he is moving into the recently vacated Chase Edmonds role in the strong Arizona Cardinals offense. Edmonds averaged 11.9 ppg in the pass-catching scatback role which was good enough to finish as an RB2/3 back every week. Darrell isn't as good as Chase, but I see no reason for him to not average 10 ppg which is a solid flex/back-up player. If Conner were to go down with an injury, Williams vaults up to a back-end RB1/high-end RB2. Williams is a reliable back. You can never have enough reliable RBs on your dynasty team. Acquiring Williams for a mid-late 2nd is beyond cheap compared to the value he will provide your team. Also, that mid-late 2nd isn't a guarantee to provide a reliable player and you have to wait for that player. Why not trade it for a player that can help you win now!
RB Travis Etienne, Jacksonville Jaguars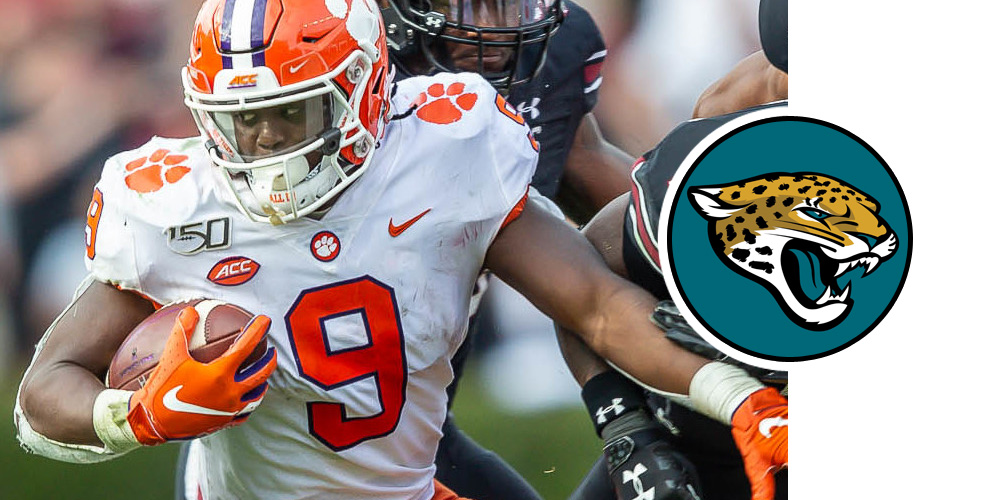 ETN is a classic case of a back getting hurt their rookie year and everyone assuming that means he's busted. He got to avoid the nightmare that was Urban Meyer and still gets to play with his BFF Trevor Lawerence under an RB-happy new coach in Doug Pederson. Considering how talented Travis is at pass-catching, don't be surprised if he sees a ton of targets. Also, due to James Robinson recovering from a torn Achilles, there's no word on whether he'll be back to start the year. That means it could be the ETN show to start the season in which he should rack up the yards and points while establishing himself as the lead back. His price is only going to rise from here-on out and right now you might be able to buy him for a late-1st. If I can get ETN for a price anywhere near that or if I need an RB to contend, I'm targeting him. He's young and can help you win right now.
Honorable Mentions at RB: Saquon Barkley, J.K. Dobbins, Miles Sanders, Clyde Edwards-Helaire
WR Robert Woods, Tennessee Titans
I'm tired of the same old line "he's an old WR that suffered a bad injury, he's dust". Woods is not a speed threat nor is he a WR that relies heavily on jumping. He's a route runner that runs those short to intermediate routes and racks up the targets. I'm ignoring the torn ACL he suffered as so many players have returned just fine after that. Woods is the de facto WR1 on the Titans while Treylon Burks develops. This team is pushing it's chips in for one more year under QB Ryan Tannehill. That means they will be relying on Woods to do what he does best which is help the team win. He's a great blocker, rusher, and receiver. The Titans know this. They aren't just going to have him sit on the sidelines. He will be a reliable WR2/3 this year. Don't let the age scare you, plenty of WRs perform well in their early 30's. If you can buy Woods for a mid-late 2nd, that's highway robbery as he will provide so much more value than that price point.
WR Darnell Mooney, Chicago Bears
I get that Mooney is a Bears player and is entering a new system with a young undeveloped QB that really struggled his rookie year. However, Mooney is an established talent with WR1 ability. Those don't exactly grow on trees in dynasty. He has hardly any competition for targets and has been working all off-season with Justin Fields. He's going to easily see 110+ targets while working as the lead dog on the team's offense. For some reason, he's being drafted super late and valued as a high-2nd, late-1st round pick which is absurd. I'd gladly trade that for Mooney to get a guaranteed WR2 on my team with championship aspirations. I mean last year in the chaos that was the Bear's offense, he finished as the WR23. I see no reason for him to not improve on that.
WR Brandin Cooks, Houston Texans
Another year, another year of Cooks being supremely undervalued. I don't get it. He's a consistently talented high-scoring WR that just always gets ignored. Once again, you can acquire the vet for a late-1st/high-2nd. Last year on the interesting Texans, he finished as the WR20 and there's little to no reason he can't do that again. Nothing has truly changed. Cooks is still the WR1 for a pass-happy Texans offense that will be playing from behind often. He's still going to get 100+ targets and finish close to or over 1,000 yards. He's a great talent and further reinforced his WR1 position with the team after his extension. I want that high-end WR2 on my team so I'll gladly deal a late 1st, which is the cost at most, for Cooks. Go get yourself a guaranteed top-30 play at WR every week on your team.
Honorable Mentions at WR: Allen Robinson, Russell Gage, Tim Patrick
TE Zach Ertz, Arizona Cardinals
For some reason, people are ignoring 3 things when it comes to Zach Ertz and the Cardinals. The first thing is that Ertz was on pace for over 1,000 yards and 100+ targets during his time with the Cardinals. This allowed him to finish as the TE5 overall. The 2nd thing is that Nuk Hopkins is out for the first 6 games of the season which means that Kyler and company will rely even more on Ertz. That means 6 weeks of most likely 10+ targets every week. Yum for my dynasty team. Thirdly, the team drafted Trey McBride to be the heir replacement to Ertz, but that isn't happening in Week 1. TEs take time to develop, and even if McBride is pro-ready, Ertz isn't losing his TE1 spot. He's got that spot locked down for at least 2 years thanks to the extension he signed. Ertz is pretty much a lock this year to finish in the top-7 of TEs and yet people are acting like he's dust. He's not. Go trade for him by dealing a 2nd rd pick. He's going to provide consistent points at the hardest spot to get points on your roster.
TE Cole Kmet, Chicago Bears
Read above about Mooney as to why Cole Kmet is a cheap buy-low at TE. He's set up for consistent targets as the #2 option in the passing game. That's worth something for a team that will likely be playing from behind and throwing a bunch. Plus, Kmet is entering his crucial year 3 where breakouts most often happen. In a really rough offense, Kmet still put up 60 catches for 600+ yards. I see no reason that both those numbers don't grow and that he finally starts catching some TDs. Kmet is worth a late-2nd at most and that's easily payable. Make him your TE2, watch him bloom and potentially you can trade him later on for way more than you paid. Or, you can trade your #1 TE and just plug in a reliable TE in Kmet. Either way, you make out pretty well.
Honorable Mentions at TE: Irv Smith, Robert Tonyan
As always, I'm more than happy to talk on Twitter. Let me know your thoughts on these players if you managed to trade for/away from them. If you need thoughts on any trade, my DMs are open on 18/7. I respond to everyone.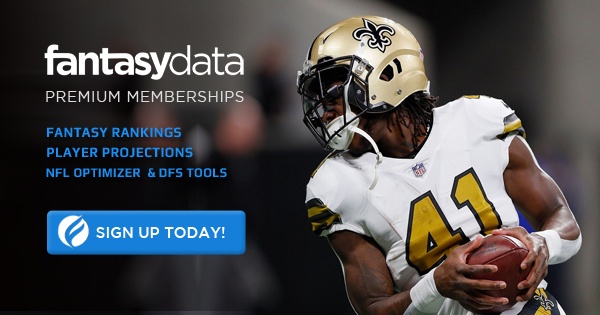 ---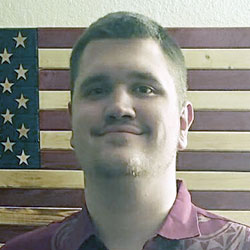 Jake is a native Phoenician and die hard fan of all the Arizona sports teams as well as the NFL and MLB. He is a Christian and a college student pursuing a dual degree in Sports Management and Sports Journalism. He is currently writing for DynastyNerds as well as a site expert at Fansided. He is obsessive about sports and stats. Jake's other hobbies include music, movies/TV, traveling and studying history. He is an avid Star Wars, Marvel, and DC fan (nerd). He wants you to know that the Jedi were the reason the Republic fell and that Dynasty>redraft. You can follow him on twitter @Darthdbacks or Discord @DarthDbacks. He is Open to doing any AMA's or podcast guest spots.