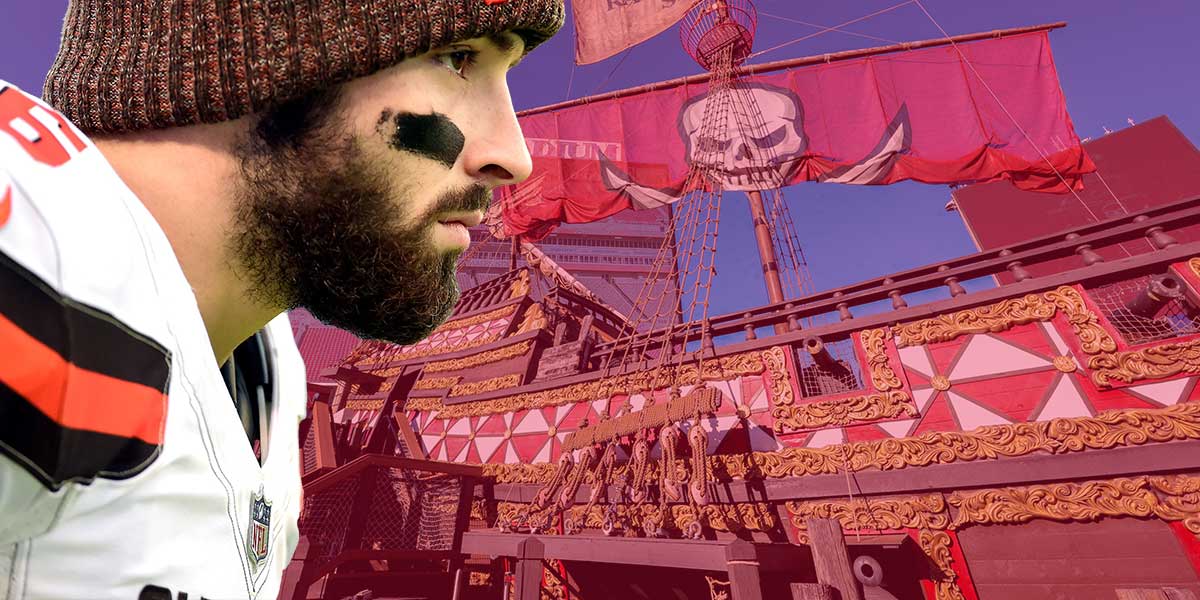 Baker Mayfield Fantasy Forecast 2023
---
Are You Secretly Rooting for Baker Mayfield? - You Should Be
Baker Mayfield solidified himself as a fan favorite at the beginning of his football career. A charismatic leader who can sling the ball with precision is what every coach wants in their quarterback, and that's exactly what Baker was. Mayfield was an underdog from the start. He started his college football career at Texas Tech, where he became the first walk-on freshman in FBS history to start in a season opener. He later transferred to the University of Oklahoma, where he became an intramural football sensation while waiting to try out for their D1 football program. After waiting for his eligibility to kick in at Oklahoma, Baker quickly became a college football star. His persona, electricity on the field, and more importantly, his cannon for an arm made him one of the most entertaining college football players to watch in years. After a 2017 season where Mayfield won the Heisman Trophy for his 4,627 passing yard and 43 touchdown campaign, he was drafted number 1 overall by the Cleveland Browns. Despite all of this, some serious questions remain. How did the most electric college football quarterback in years, who was supposed to be the savior of the Cleveland Browns, turn into a journeyman quarterback who is almost more well-known for his insurance commercials? Better yet, why should football fans once again be excited about Baker Mayfield and his new opportunity with the 2023 Tampa Bay Buccaneers?
Quick Links
Baker's NFL Story… So far
Baker Mayfield's rookie season with the Cleveland Browns was as promising as ever. Joining a roster that had gone 0-16 in the previous season and had not had a quarterback throw for over 3,500 yards since Derek Anderson in 2007, Mayfield slung the ball for 3,725 yards and 27 touchdowns in 14 games. In his next two seasons, Mayfield showed marginal improvement but did not take the leap that the Browns hoped he would. Nevertheless, Baker led his 2020 Cleveland Browns to an 11-5 record and their first playoff win since 1995. Though they lost in the divisional round against the defending Super Bowl Champion Kansas City Chiefs, it looked like the investment Cleveland had made in Baker Mayfield was starting to pay off. Unfortunately, though, things took a turn for the worse in 2021.
In week 2 of the 2021 season, Baker Mayfield suffered a partially torn labrum against the Houston Texans. Due to Baker's competitive nature, along with Cleveland's yearning for another playoff win behind their franchise quarterback, Mayfield played through most of the season (14 out of 16 games) with his shoulder injury. At the end of the season, the Browns missed the playoffs and Mayfield had surgery to address the torn labrum in his shoulder.
That season was the beginning of a serious rut for Baker Mayfield. The Browns organization seemed to turn against him the following season, as the Browns GM that saw enough potential to draft Mayfield first overall was no longer with the organization, and Mayfield's passing was clearly still being affected by his shoulder issues. Additionally, fans and players started to blame Mayfield for star wide receiver, Odell Beckham Jr.'s, lack of production, which seemed to cause a divide among the Browns players. The Browns later completed the controversial blockbuster trade for Deshaun Watson, which led to Mayfield saying farewell to Cleveland fans and submitting a trade request. He landed on the Carolina Panthers where he competed with fellow 2017 first-round quarterback, Sam Darnold, for the starting position.
After an unimpressive stint with the Panthers where Mayfield went 1-5 as the starter, he signed with the Los Angeles Rams who were looking for someone to fill in for an injured Matthew Stafford. In his first game as a Ram, Baker Mayfield reminded us why we had all fallen in love with the electric quarterback in the first place. He signed with the Rams less than a week before his first start, and in that game, he led an improbable game-winning drive to defeat the Las Vegas Raiders. While the rest of his time on the Rams wasn't anything to write home about, he proved to football fans that he still has the passion and ability to be a starter in the National Football League.
Baker's Opportunity to Return to Glory
Mayfield recently signed with the Tampa Bay Buccaneers, where he will have enormous shoes to fill in the wake of Tom Brady's retirement. Brady's effect on the Buccaneers was clearly massive, as they have gone from Super Bowl contenders to favorites to finish last in the NFC South within one offseason. However, it may not be time just yet for Bucs fans to hang their heads and assume they'll return to being the historically unsuccessful team that they were before Brady arrived. Baker Mayfield was drafted into one of the worst possible situations in 2017, but within 3 years he led that team to their first playoff win since Bill Belichick was Cleveland's coach in the mid-90s. He clearly has natural abilities as a player and leader, and he is hungry to prove doubters wrong this season.
The Tampa Bay Buccaneers still have an impressive roster with plenty of offensive firepower for Baker Mayfield to work with. He will be throwing to one of the top receiver duos in the league in Mike Evan and Chris Godwin, and he will be joined in the backfield by the duo of Chase Edmonds and promising second-year running back, Rachaad White. The Buccaneers have also maintained a stout defense through the offseason, despite star linebacker, Devin White's, trade request.
Although the Buccaneers have maintained that the starting job is still up for grabs, it would be unlikely that Mayfield will lose the race to Kyle Trask who has only completed 3 passes as an NFL quarterback. While the expectations for Tampa Bay are low this year, their ceiling is relatively high. The Buccaneers have made the playoffs in each of the last three seasons, and it cannot be totally attributed to Tom Brady. Having the greatest football player of all time on your team is certainly helpful, but football is still a team sport. The NFC South is still wide open, as each of the other three teams also had losing records last year. The Saints are the favorite to win the division after adding veteran quarterback, Derek Carr, but the Falcons and Panthers will likely be led by quarterbacks with little if any NFL experience in Desmond Ridder and Bryce Young.
Baker Mayfield is a quarterback for the people, and his story is as inspiring as it is intriguing. From a walk-on freshman to a Heisman-winning first-overall pick, Mayfield is no stranger to proving himself when expectations are low. This could turn out to be an exciting season for a Tampa Bay Buccaneers organization that has given Baker Mayfield an opportunity to shine once more.
---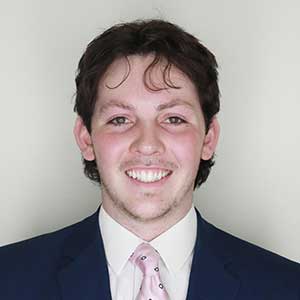 Logan was born and raised in Louisville, Kentucky, where he grew up watching sports with his parents and brother. He recently graduated from the University of Colorado Boulder, where he studied Psychology. While getting his Bachelor's degree, his favorite pastime was researching and writing about sports, particularly the NFL. His interest in writing about fantasy football started when he began writing comedic editorials for the enjoyment of his long-time league mates. He is a die-hard Patriots, Bruins, and Red Sox fan, but when it comes to basketball, he roots for the Cleveland Cavaliers.