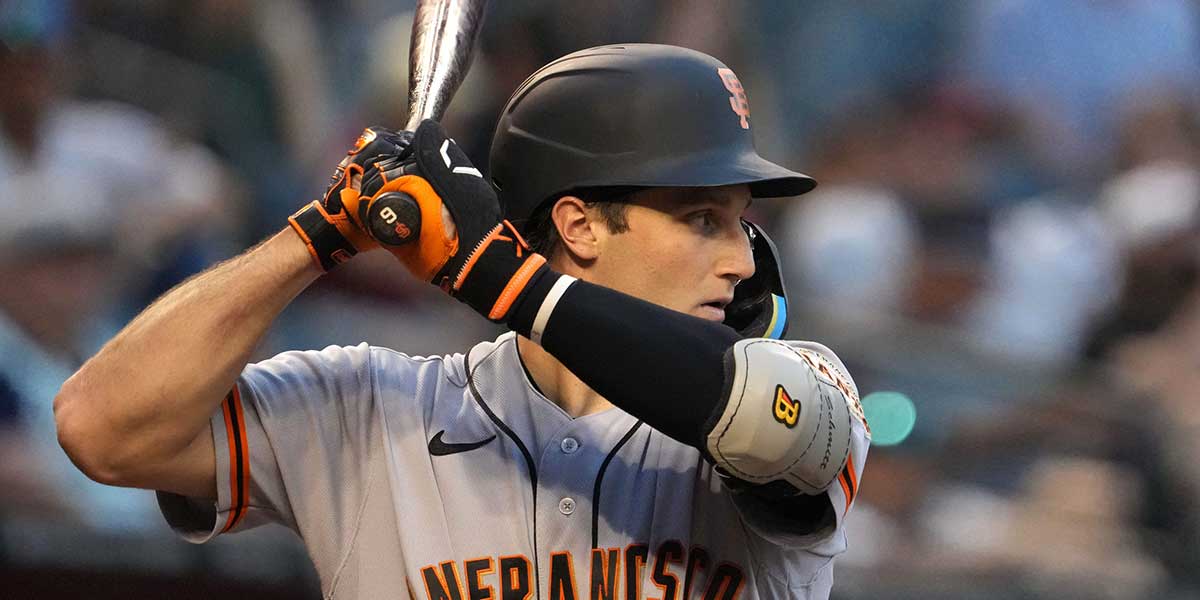 Fantasy Baseball: Waiver Wire Week 8
---
Fantasy Baseball Waiver Wire Week 8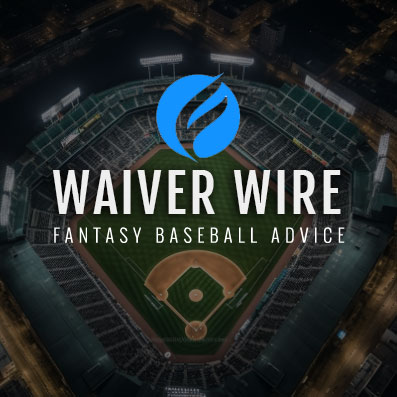 This weekly piece will look at five fantasy baseball waiver wire options under 50% rostered on Yahoo Fantasy for 12- and 15-team leagues that are worthy of waiver bids or claims. As the 8th week of the season gets underway, we starting to get a larger sample of data from which to draw conclusions. With more than four months still left in the fantasy baseball season, let's figure out who to target to help our fantasy rosters.
MLB Fantasy
Waiver Wire Week 8 Waiver Options For 12-Team Leagues
Matt McLain, SS, Cincinnati Reds (43% rostered) - Rookie Matt McLain will be the hottest waiver battle of the weekend because he is an uber-prospect for the Cincinnati Reds and he is debuting at a time when he can make a big impression with his bat at home. After a predictably bad start from the Reds and some of their players, the team decided it was time for a change. McLain was 2-for-8 in his first two starts in Colorado, and hopefully, the team does not have him up to the big club to jerk him around and not play him. McLain is a power-speed combo who was absolutely destroying AAA ball this season. He was slashing .348/474/.710 in the Reds' AAA affiliate after 38 games. He also chipped in 12 homers and 10 steals during that span. If McLain is available in your waiver run this weekend or tonight, he could be worth every penny you choose to put on him.
Alex Kirilloff, OF, Minnesota Twins (22%) - Kirilloff has only been up with the big club for 10 games, but since May 7th he is hitting .343/.465/.571 including six walks two home runs and a 1.037 OPS. With an injury to Max Kepler keeping him off the field and Trevor Larnach not working out this season, the roster spot for Kirilloff might be his for quite a while. He has hit second in five straight games and has provided an on-base table-setter for Carlos Correa and Byron Buxton. Kirilloff playing most of his games at first base allows them to move Joey Gallo back to the outfield and also add a more potent bat to the lineup. Kirilloff may be a post-post-hype sleeper at this point, but his best shot at putting it all together might be right now.
Jake Fraley, OF, Cincinnati Reds (38% rostered) - Jake Fraley is another Reds batter worth rostering, but without the sexy name of the hottest waiver wire add for the week. Since May 10th, Fraley is slashing .407/.484/.778 with three bombs and 11 RBI. Some of that was aided by the three games in Coors the Reds just finished, but the good news is Fraley gets to go back to his home field of Great American Ballpark which has been the best home run park over the last three seasons, according to Statcast data. Fraley is now locked into the top half of the order for Cincinnati and all of a sudden has players like Jonathan India and Matt McLain hitting around him. Fraley has really focused on fly balls this year, jumping his rate up 5% from last season, and that will pay huge dividends at his home park.
Michael Wacha, SP, San Diego Padres (40% rostered) - The chances are very high that if you didn't already have Michael Wacha on your roster on May 15th, you missed his best game of the season. He punched out 11 Royals while only allowing one hit over seven masterful innings. But that does represent the second game of the season that Wacha has eclipsed 10 strikeouts and he also have three straight quality starts in his month of May. His next start will be against either Boston or Washington, with Washington the clear better option, but Boston also with some strikeout potential. Wacha remains one the best pitchers at limiting walks and has cut his home run rate so far this season as well. Is he an ace? No, but still very serviceable for a team hit by all these latest pitcher injuries.
Wandy Peralta, RP, New York Yankees (25% rostered) - The Clay Holmes as Yankees' closer experience has been a rocky one, and now it looks like he has quite a bit of competition for the job, and may be entering into a co-closer situation with Wandy Peralta. Peralta has been given the highest-leverage situations over the last couple weeks, and has three saves since May 12th. Peralta is walking too many batters, but he is also striking out a batter per inning, getting almost 56% groundballs and hardly ever allows home runs. He may never look like Mariano Rivera out there, but he has only allowed an earned run in one of his last six appearances. You're guaranteed to get a handful of saves with Peralta on your roster.
Waiver Wire Week 8 Waiver Options for 15-Team Leagues
Dominic Fletcher, OF, Arizona Diamondbacks (20% rostered) - This section of deeper league players is littered with guys making their first appearances in the big leagues this season. In the case of Fletcher, I don't know if anyone has made a bigger impact in their first three weeks as Fletcher has with the Diamondbacks. In his 16 games and 61 plate appearances, Fletcher is slashing .375/407/607 with a couple of homers and 13 RBI already. He has so many RBI because Arizona are batting him in a prime spot at sixth most nights. Fletcher only had one of his five minor league stops where he was under a .300 batting average, and he rarely strikes out (18% so far this year). Fletcher could be the outfielder that provides the production and the hope that Alex Thomas and Jake McCarthy were supposed to deliver from the start of the season.
Brenton Doyle, OF, Colorado Rockies (4% rostered) - Anytime we can roster a Rockies' player getting consistent plate appearances, it's worth doing when they have a stretch of home games upcoming. The Rockies play seven of their next 10 games at home including four against the struggling Miami pitching staff. Brenton Doyle was an injury fill-in originally, but he has stuck in the lineup even with Randal Grichuk returning. Doyle started in six of the last seven games and has already compiled four homers and six steals in just 19 games this year. He might strike out a lot in the majors, but the 25-year-old is putting up counting stats and should have plenty of more opportunity in the next 10 days.
Casey Schmitt, 3B/SS, San Francisco Giants (47% rostered) - Fantasy managers are starting to wise up to what Casey Schmitt can go and that his multi-position eligibility is a major benefit to our teams. Schmitt has only been in the majors for nine games but is slashing a ridiculous .417/.417/.694 with a couple of dingers already. Schmitt was primarily just a high average guy in the minors, but he also showed just enough pop and speed to make him interesting for our rosters. He is a line drive machine who seems to be sticking in the lineup even with Brandon Crawford back in action. Schmitt started all nine games so far, and is showing he might belong on the big club for good.
Brayan Bello, SP, Boston Red Sox (16% rostered) - The first two starts of Bello's season were less than ideal, giving up eight earned runs in his first 7.1 innings of work. But since that time, he has allowed six total earned over four starts and 21 innings. He has completed five full innings in each of those starts and just struck out a career-high seven batters against Seattle on Wednesday night. Even with James Paxton (also a decent deep-league waiver option) back in the league, Bello looks like he is safe in the Boston rotation for now. He needs to cut down on the walk rate which jumped in that game on Wednesday, but his swing-and-miss stuff has been superb, which has led to a streak of four straight games with at least five punch-outs.
Nick Anderson, RP, Atlanta Braves (9% rostered) - The Atlanta heir apparent when Opening Day closer Raisel Iglesias went down was A.J. Minter, but he has been an abomination this year (7.78 ERA, almost three walks per nine innings). Iglesias has also been very up and down and has been getting into trouble with his fastball, so the next man up might just be Nick Anderson. Anderson has a low 2.95 ERA, he is striking out more than 10 batters per nine innings and is walking only 1.47 men per nine. He only has one save on the season, but with the way the playoff-hopeful Braves' bullpen has been performing, it might just be a matter of time before he gets a crack at the ninth-inning job.
---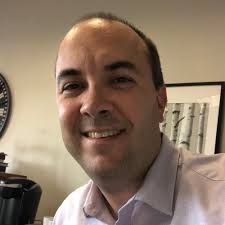 Ryan is a 20-year veteran of fantasy baseball, football, and basketball leagues. He has been writing about fantasy sports, sports betting, and DFS since 2018 and is a member of the FSWA and IBWAA. A native of Houston, he is a die-hard fan of the Astros, Rockets, and - reluctantly - the Texans. When he is not buried under sports analysis and TV show recaps, he works full-time in higher education and can be found pursuing his other passions: drinking coffee and writing about comic book investment and speculation.