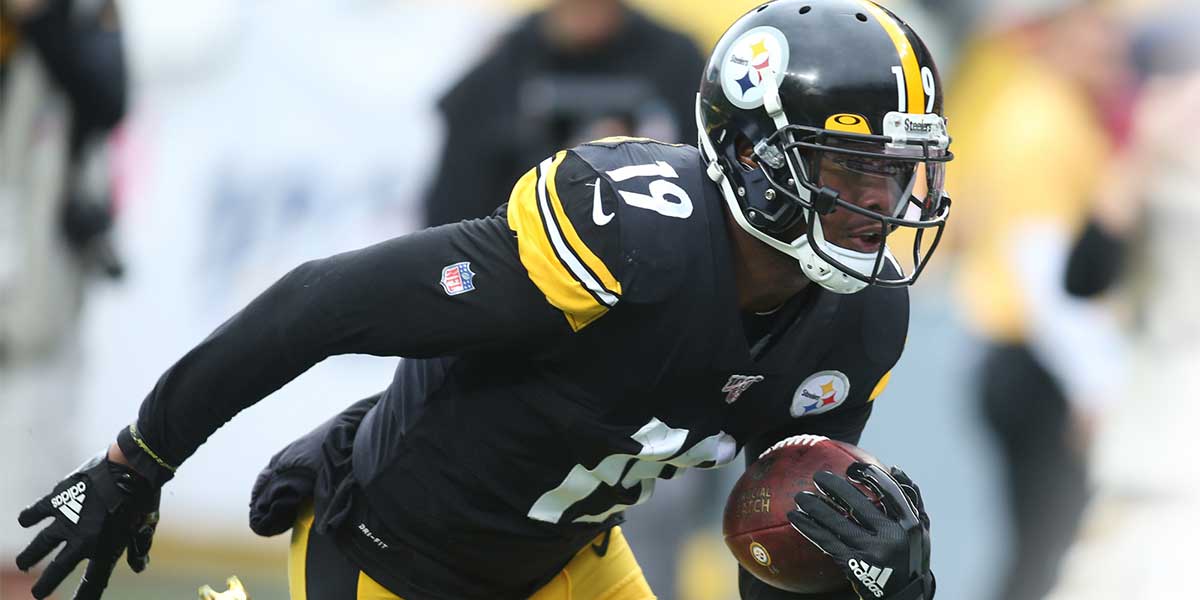 5 Buy Low Dynasty Players Ahead Of 2022 NFL Free Agency
---
Dynasty Football Strategy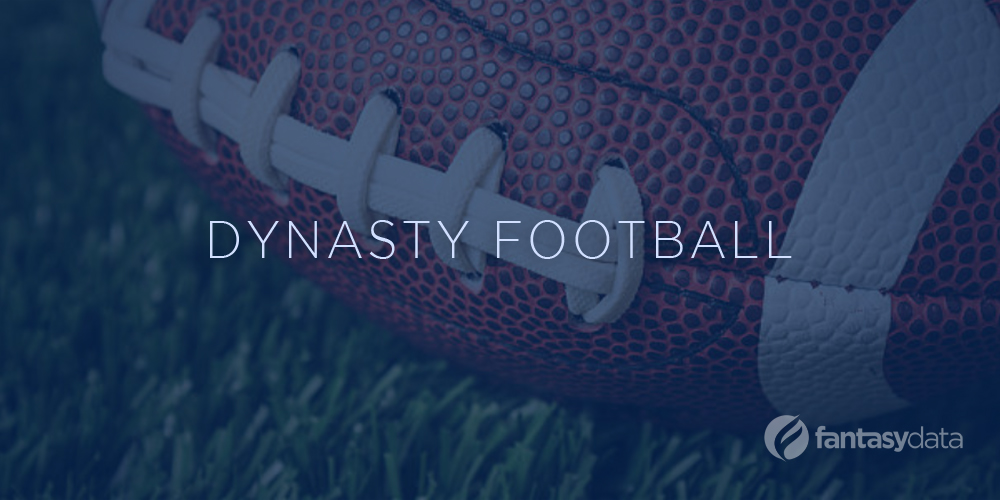 NFL Free agency has steadily become one of my favorite events of the offseason over the last few years. As I got deeper into fantasy football, I started paying attention more and more to the moves made around the NFL. You would not believe how some people don't bother to pay attention to news like this. I've had friends show up to fantasy drafts shocked that player "X" has moved to another team. I wish I could show you the faces I make when I hear, "*Player X* got signed to who? Seriously?!? Awe man, that's crazy!" during my leagues' fantasy drafts.
This is why, if you're playing fantasy football, you should be up to date. It's not as difficult as you might think to keep up with this news either. You just have to know where to look (*wink, like on the site you're reading this article for instance). Dynasty leagues add yet another layer to the fantasy football offseason because you need to be able to move ahead of the various news cycles because that very information can change the scope of how different players are viewed in the offseason. So for this article, I'm going to focus on five players that Dynasty managers should be looking to buy low on ahead of the 2022 Free Agency Period.
As previously stated, making a play for a particular player whose value may have taken a hit because of injury or poor play in 2021 may have some managers second-thinking whether or not they want to keep them on their teams. And I just so happen to have my eye on a couple of players that you might want to put your bid in for now before free agency gets underway.
THE BUY LOW TARGETS
To kick this baby off, I have to get on the Jameis Winston wagon. Winston will be on the free-agent block after a stint with the New Orleans Saints in 2021. With the team likely heading into a rebuild, Winston will be looking for a better landing spot in 2022 and there are some viable landing spots where Winston can re-establish himself as a QB1 in the NFL. Before going down with a torn ACL, Winston had the Saints at a 5-2 record over the first seven games of the year. Then we were stuck watching Taysom Hill do his best impersonation of an NFL quarterback the rest of the way. Winston, prior to the injury, probably played some of his best football under then-head coach Sean Payton. Winston went on to post a 102.8 passer rating over the first seven games along with 1,170 passing yards, and a 14/3 TD: INT ratio.
With several teams in need of a quarterback in 2022 like the Steelers, Broncos, Commanders, and Buccaneers as well as other teams lurking in the weeds debating on whether or not the guy they have on staff is "the guy", there's certainly a space where Winston get another opportunity to be the man for an NFL franchise.
Next up on the list is running back Rashaad Penny. If you had Penny at the end of last season, he very well may have been one of the best waiver wire pickups heading into the fantasy playoffs. We finally got to see what Penny could do when he's both healthy and leading the backfield. Rashaad Penny was a force of nature in the latter part of the fantasy season, especially heading into the fantasy playoffs. From weeks 14-18, Penny was the RB1 and dominated with four of five games with at least 120 rushing yards and at least one touchdown.
Penny would average 7.3 y/a over that five-game span as well as totaling 671 yards rushing on 92 attempts. Set to hit free agency in 2022, Penny could be a low-cost, attractive option for a team in need of a lead running back. The Falcons, Bucs, and Dolphins could be in the market for a new running back, just to name a few with a few surprise teams (like maybe the Chiefs) waiting in the wings to upgrade at the running back position.
---
Win Your Fantasy League!
Become a member at FantasyData and get access to the industry's best fantasy football subscription available!
---
At wide receiver, there are plenty of options that will be hitting free agency in 2022. The obvious guys like Devante Adams and Chris Godwin are players that Dynasty managers aren't going to part with unless you meet their value requirements, which will likely be on the higher side. Despite that, your aim should be just under those bigger-named guys. There are a few guys in the next couple of tiers that you should be looking to move on like a DJ Chark or maybe even a Will Fuller. However, the guy I think Dynasty managers should be looking to buy low on is none other than Juju Smith-Schuster.
Juju Smith-Schuster is heading into free agency after signing a one-year deal to stay with the Pittsburgh Steelers in 2021. Unfortunately, the combination of Ben Roethlisberger's further regression, as well as Smith-Schuster landing on injured reserve for a large portion of the season, did him no favors. Now set to hit the free-agent market, Juju Smith-Schuster could be facing an uphill battle to land a big deal with the likes of Allen Robinson, the aforementioned Davante Adams and Chris Godwin, and even Mike Williams ahead of him in the market. Smith-Schuster should be one of the cheaper options on that front as he looks to rebuild his value in the NFL as well as looking for a bigger payday in the future. Remember, Smith-Schuster is still just 25 years old.
A new landing spot with a better quarterback that can make use of Juju Smith-Schuster's talents could spark back his career after an abysmal couple of seasons in Pittsburgh. Personally, I'm not out on the Steelers wide receiver but he definitely needs some better QB play to help him out. I mean, let's be honest. He had Mason Rudolph and Duck Hodges throwing to him in 2019. Anyone would want a do-over from that mess.
Now the tight end position is where it can get tricky. My motto has been that the tight end position is one of the hardest positions in fantasy football to guess at because while there are bodies there, the production after the big names tends to drop off. I like to keep a few names to target here as there are guys that have some potential depending on where they can land. One guy in particular that I think Dynasty managers should be interested in is David Njoku.
To me, Njoku was one of those players that seemed to be buried behind a bunch of nobodies, respectfully. The Browns passing attack ranked 27th and didn't seem to improve after Odell Beckham was made to be the scapegoat for Baker Mayfield's passing troubles. You would think an offense that lacked a dominant pass-catcher could use… well, more pass catchers. That wasn't the case as Njoku would still play second-fiddle to Austin Hooper. Njoku would see a 60.8% snap share compared to a 65% snap share for Hooper and Njoku would see just 53 targes to Hooper's 61 on the season.
Njoku has an opportunity to not only get paid but be a focal point in another team's passing game. At 6'4, 245 lbs, Njoku could be a necessary weapon for a pass-heavy offense looking for a big tight end target that's just 25 years old. The Chargers, for example, could certainly use one as Jared Cook, another TE to hit the free-agent market this coming season is no spring chicken.
And finally, for my final option to buy low on… I have to look at Marlon Mack. Mack is another intriguing piece because he was basically on ice last season as the backfield was turned over to Jonathan Taylor. Really… was anyone actually shocked by this? Taylor was a straight monster last season. In any case, with Marlon Mack taking a backseat to the new youngster in the backfield, I thought for sure that Mack was going to be a trade piece for the Colts to flip if they ever saw the need. But that never came to pass.
Mack is still on the younger side of the running back spectrum at 25 years old, Mack still has a chance to get back out there and get onto a backfield that could use his talents. Mack is one of the more versatile backs in the league as both a runner and a pass-catcher despite the Colts never really needing to take advantage of the latter with COP back Nyheim Hines responsible for that. There are a few teams that could benefit from grabbing a running back out of free agency like the Falcons, Bucs, and even the Seahawks. Not to mention Mack's Dynasty value should be well on the cheaper side unless you're haggling with one of those running back hoarders in your league.
Let me know what you think of these options. Are there any guys that you would prefer to buy low on ahead of free agency?
STAY IN TOUCH
Sign up for FantasyData's newsletter and get awesome content sent to your inbox.
We'll never share your email address and you can opt out at any time, we promise.
---

William has been playing fantasy football since 2012 and has loved every year of it. Plus, trash-talking with friends over football is great too. He's been writing over the past 3 years, contributing for RealDealFantasyHQ.com, Fantasysphinest.com, and LeagueWinners.com just last season. He also started up his own fantasy football podcast "The Fantasy's Phinest Podcast". William enjoys helping provide advice through research and when he's not doing that, he's taking care of his family and cooking in the kitchen.