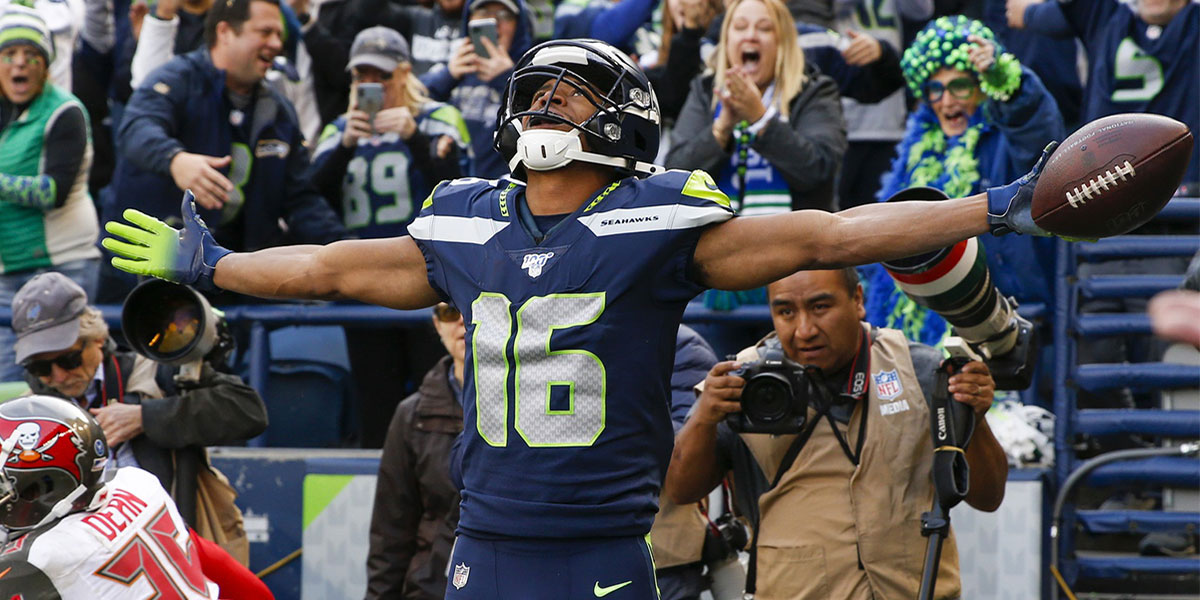 Buy Low Sell High Week 12
---
Fantasy Football Buy Low Sell High: Week 12 (The Playoff Push)
Happy Thanksgiving everyone!! Hope it's great and you get to enjoy some football and shopping. Even though the football season is whizzing on by, I'm thankful that it's still going on!
This week only sees two teams on Bye: Two extremely fantasy-friendly teams, Arizona Cardinals, and Kansas City Chiefs. The combination of 2 teams on BYE and all the injuries have decimated so many teams. Let's survive the Bye-tragedies together and make some trades to get a win this week, and throughout the rest of the season.
Now, it's always helpful to have people give you some advice on players that should only rise in value or have hit their peak. As such, that's why I'm here. I'm here to help guide you through the fantasy football season and decide who you should go try to trade for or trade away. So that way you can keep on winning and hopefully win a championship. Right now, you're still assessing your team. Thus, you don't want to react too quickly to veteran players who have had a rough start to the season. If they keep struggling past this week, it might be time to make some team-changing moves. That doesn't mean you can't take advantage of other people who want to get rid of them. Just FYI, the scoring is for PPR unless otherwise noted. FYI, all the stats come from our very own FantasyData. Here's my opinion on who you should Buy Low/Sell High:
Quick Links
Buy Low
Saquon Barkey, Running Back, New York Giants
Well, suffice to say, no one expected this to be the season that Saquon would have. We knew he would struggle in the beginning before getting back into the flow. However, I think no one would predict that a Cowboys player would step on Quon's ankle as he was walking and cause him to get hurt bad. Alas, that's what has happened. If the team in your league is struggling to make playoffs and can't risk Saquon getting hurt or struggling, hit them up with an offer. I, for one, am not afraid of having Barkley on my team. This past Monday was his first game back since Week 5 at Dallas. He managed to play most of the game on Monday and looked good for his limited chances. He averaged 4.2 yards per carry against a great Bucs rush defense. Furthermore, he had 6 catches for 31 yards which is nice too. He's going to be fine, provided no more freak injuries, and you always want an RB1 caliber player on your team. His schedule is amazing too. He is facing the Eagles, Dolphins, Chargers, and Cowboys, all of which are great rushing matchups. With Jason Garret now fired as the OC, who knows what'll happen. Go get some Saquon in your life. Offer up an RB2 for him and see what happens!
Michael Pittman, Wide Receiver, Indianapolis Colts
Pittman started off this season extremely hot. He was killing it and at one point was the WR5 overall. Then, it became the Taylor show in Indy. Over the last two games, MPJ has only put up 7 catches on 10 targets for 94 yards. Of course, the main reason for that is that the Colts have been blowing out their opponent's thanks to Taylor running up the score. At that point, why make Carson Wentz throw the ball? Despite the lackluster past two games, Pittman is still the WR12 in PPR scoring. He's great at making tough catches and extending plays with his legs. You love to see it. I fully expect him to finish over 1,000 yards, 9 TDs, and at least 80 receptions. The Colts are fighting for the playoffs and will be facing tough teams like the Bucs, Cardinals, and Patriots which means there should be plenty of targets to be had. If you can get Pittman for Brown, Waddle, Mike Williams, or Amari, I'd gladly do it.
Aaron Jones, Running Back, Green Bay Packers
It's been ten days since Jones went down in the Seahawks game with an MCL sprain. It was originally ruled at least a 2-week injury. Despite that, he's already back practicing as he was limited today. That's a tremendous sign. The Packers and Aaron Rodgers need him if they are to compete for the #1 seed. Of course, so does your fantasy team if you want the championship. Jones has been somewhat of a letdown this year considering he went in the first round. However, he's still the RB9 overall, even with missing a week, and has over 800 total yards and 7 TDs. This is your chance to get an RB1 cheap for the playoffs, rather than win this week. If you're in the top-3/4 of your league, see if you can't go acquire Jones. He's easily worth a high-RB2 or a couple backs/players.
Elijah Mitchell, Running Back, San Francisco 49ers
Normally, when a player undergoes surgery, you want no parts of that. On the flip side, when a player nearly played merely 6 days after surgery, I'm intrigued. Mitchell had a pin put in his broken finger last week. This week, he's limited practicing for the 49ers. That's still a really good sign. Elijah's been a breakout player in fantasy this year. The rookie 6th rounder wasn't expected to be the team's RB1. However, following injuries to Mostert and Wilson Jr, and an awful play by Trey Sermon, he's taken the RB room by storm. In his 7 games, he's put up 560 yards and 3 TDs plus some receiving work as well. I want the RB1 on one of the run-heaviest teams in the NFL. Last week, Jeff Wilson didn't do anything to help himself earn more playing time if Mitchell's healthy. Mitchel's nearly a lock to get you over 10 points a week and is a great flex play. He might miss this week, but even so, he's got a very favorable playoff schedule against the Seahawks, Bengals, Falcons, and Titans. If you can deal Gaskin, Edmonds, Ingram, Harris for Mitchell, I'd do it.
Other Buy Low targets: David Montgomery, Dallas Goedert, Amari Cooper, DeAndre Hopkins
Sell High
Elijah Moore, Wide Receiver, New York Jets
Ever since Week 8, Elijah Moore has been breaking out. Over the last 4 games, Moore has had 24 catches on 31 targets for 336 yards and 4 touchdowns. He's averaging 13.8 ypr during that time too. Couple that with his 20.88 ppg PPR average and it's insane to trade him. It does seem a bit weird. However, the last four games he has played were with Mike White and Joe Flacco as his QB. Prior to that, he was playing nearly the same amount of snaps with Zach Wilson but only had 9 catches on 26 targets for 79 yards and zero TDs. The 5-game sample size isn't incredibly large, but it's enough to sow some doubt into my head. I don't want to pin my hopes on a rookie QB that's struggled a lot and is returning from injury. I'd rather see Elijah succeed on a team that isn't my own than see him put up duds on mine. To make matters worse, the Jets still have to face the Eagles, Saints, and a healthier Bucs team. If you can sell him for a more reliable WR3 like Tee Higgins or Meyers or Mooney, I'd do it.
Tyler Lockett, Wide Receiver, Seattle Seahawks
In case you didn't sell high on Lockett way back in Week 3, you've been given a 2nd chance. Losing Russell for most of the season didn't help him, but even with Wilson, it's hard going for Lockett. He's had 4 games above 15 points including last week. His game against the Cardinals went for 15.7 points, 4 receptions for 115 yards. This was his second "blow-up" game in the last 3 weeks which means that it's time to sell. He's been productive with a 15.3 ypr and 13.7 PPR ppg average. On the other hand, 73% of his points have come in just 4 games. That's not what you want in the playoffs. Sure, he could win you a matchup. Yet, he could easily lose you that week if he puts up only 3-4 points. Lockett's schedule is nice, but I just don't trust the Seahawks' offense to truly perform. They are falling apart, their offensive line isn't protecting Russell, he still looks off since returning, Chris Carson is out for the season, and I just want someone I can trust. If you can sell WR24 for Cooks, Renfrow, Hopkins, Jakobi Meyers, or Waddle, I'd gladly do it. Look for some consistency in your WR2 spot.
Stefon Diggs, Wide Receiver, Buffalo Bills
Diggs has been very hot/cold this year just like the rest of the Buffalo Bills offense. Despite that, he's still the WR9 overall in PPR. Looking at his base stats of 60 catches on 93 targets for 773 yards and 6 TDs seems rather good. He's still on pace for over 85 catches, 110+ targets, and over 1000 yards. Plus, he's scoring more touchdowns this year so far which is great, right? Well, while he's averaging 17.3 ppg, I'm afraid he's becoming a bit too much like Tyler Lockett for me. Of course, his floor average of 12.65 is far better than Lockett's. However, he's been much closer to that number than his ceiling which is around 21 ppg. He's had 5 games under 16 points, which isn't what you were expecting when you drafted in the 2nd/3rd round. Additionally, he's been bailed out by touchdowns far too often. In the 5 games, he's scored a touchdown, 3 of them he had under 60 yards receiving. In those 3 games, he had only 13 receptions. Ouch. His schedule is harsh as well with the Bills yet to face the tough 1st-place Patriots, Panthers, or Buccaneers. If you can sell Diggs for Keenan Allen, Mike Evans, Chris Godwin, or the like, I'd do it.
Mike Williams, Wide Receiver, Los Angeles Chargers
It's so very nice to see Mike Williams finally have another big game last Sunday. What's even better is that he won the game for the Chargers. Thanks to that late 4th-quarter 55-yard touchdown, his fantasy day was saved. Of course, prior to that, he had only garnered 4 receptions for 42 yards. That's not great, but hey, let's ignore that when we are trying to sell him. Mike's been streaky this year, which is not something you want in the playoffs. You want that consistent WR who will get you 15+ points every week. Mike's averaging 16 ppg this year which is awesome at its base value. However, upon looking at his weekly numbers, one can see it's far too up-down. He's had 5 weeks above 20 points. What about those other 5 weeks? Each one has been under 7.8 PPR points. That quite possibly could lose you your matchup. Tell your opponent how he's a red zone threat and has 7 touchdowns and marching towards career highs in receptions, targets, and yards. In fact, his 46 receptions are only 3 away from tying his career-high. Mike's 15.3 ypr is fantastic as well. We love that, if it was reliable. He's just not seeing enough targets, and combine that with a schedule that isn't super favorable and I'm happy to try to sell him off of a high-week. If you can get Pittman, Terry McLaurin, Diontae, Nuk, or even Lamb for him, I'd do it in a heartbeat. Time to sell the WR15 for someone more reliable.
Other Sell High Targets: Ty Johnson, Zach Ertz, Darnell Mooney
As always, I'm more than happy to talk on Twitter and Discord. Let me know your thoughts on these players if you managed to trade for/away from them. If you need thoughts on any trade, my DMs are open 18/7. I respond to everyone. Hope you win your week this week. Let's have a successful fantasy football season this year. We are about to be two weeks into our Championship winning season! Let's go win Week 12!
Of course,
May the Force be with You...
STAY IN TOUCH
Sign up for FantasyData's newsletter and get awesome content sent to your inbox.
We'll never share your email address and you can opt out at any time, we promise.
---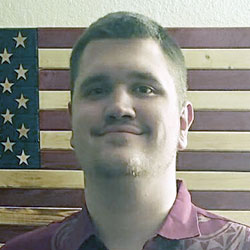 Jake is a native Phoenician and die hard fan of all the Arizona sports teams as well as the NFL and MLB. He is a Christian and a college student pursuing a dual degree in Sports Management and Sports Journalism. He is currently writing for DynastyNerds as well as a site expert at Fansided. He is obsessive about sports and stats. Jake's other hobbies include music, movies/TV, traveling and studying history. He is an avid Star Wars, Marvel, and DC fan (nerd). He wants you to know that the Jedi were the reason the Republic fell and that Dynasty>redraft. You can follow him on twitter @Darthdbacks or Discord @DarthDbacks. He is Open to doing any AMA's or podcast guest spots.