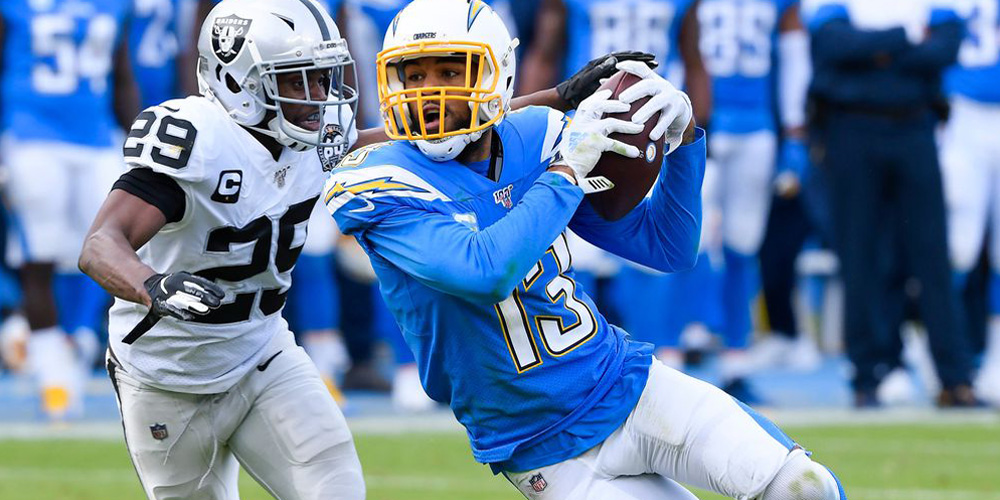 Buy Low Sell High Week 7
---
Fantasy Football Buy Low/Sell High: Week 7
Well, folks, we made it to Week 7 of the 2021 NFL Season. Weeks 1-6 showcased a lot of important factors to consider for your fantasy team. It's been a dreadful and confusing past couple of weeks for a ton of players. On the other hand, some players rode the first four weeks to perhaps the peak of their fantasy point season. SO MANY INJURIES. A lot of teams are barely holding on after injuries to Chubb, Hunt, OBJ, Baker Mayfield, Gibby, KT, and Alex Collins. Now, be sure to exercise caution. Don't make knee-jerk reactions. Alright, it's been 6 weeks, time to win. Although your team might have started not great, your players might be primed for bounce-back weeks. The last thing you would want is to sell players who score a ton after you trade them. Additionally, you might have guys who scored a ton so far but don't have the circumstances week-in and week-out to continue that high scoring (Cordarrelle). Whether your team has been beset by injuries or is the picture of health, you should always be trying to improve your team. It's time to make the beginning push towards your championship.
Additionally, this might be the worst week for fantasy in my entire fantasy football experience. The combination of 6 teams on BYE and all the injuries have decimated so many teams. Let's survive the Bye-apocalypse together and make some trades to get a win this week, and throughout the rest of the season.
Now, it's always helpful to have people give you some advice on players that should only rise in value or have hit their peak. As such, that's why I'm here. I'm here to help guide you through the fantasy football season and decide who you should go try to trade for or trade away. So that way you can keep on winning and hopefully win a championship. Right now, you're still assessing your team. Thus, you don't want to react too quickly to veteran players who have had a rough start to the season. If they keep struggling past this week, it might be time to make some team-changing moves. That doesn't mean you can't take advantage of other people who want to get rid of them. Just FYI, the scoring is for PPR unless otherwise noted. FYI, all the stats come from our very own Fantasy Data. Here's my opinion on who you should Buy Low/Sell High:
Quick Links
Buy Low
Keenan Allen, Chargers, Wide Receiver
The Chargers' number 1 WR has been "struggling" this year due to the emergence of Mike Williams. However, how much has he been struggling? I say not much, at least not to where his current trade price is which is a late-WR2 valuation. The Chargers offense is electric and capable of blowing up the scoreboard at any moment. Ignore the fact that they got walloped by the Ravens. Yes, it happened, but bad decisions by the coach, amazing defense by the Ravens, and just some missed opportunities turned Week 6 into an overall stinker for the team. Despite that, Keenan still led the team in receiving yards with 50. Additionally, he caught all of his targets. Keenan has had no fewer than 4 catches or 50 yards in a game this year. Plus, he's averaging a healthy 10.7 yards per reception. Keenan is still getting the job done. Is he a guaranteed WR1 still? No, he isn't. However, he's still a quality WR2 that can win you weeks like when he had 9 receptions and 100 yards in Week 1. In fact, his per-game averages are 6.5 receptions, 9.67 targets, and 69.83 yards per game. That's rough 13 PPR points per game. That's reliable and quality. Also, that's without a touchdown being included. He's WR25 overall in total PPR points, but he's averaging 14.5 points per game. With some tasty matchups like the Raiders, Chiefs, Vikings, Bengals, Giants, and Texans, he just might help you win a chip. He's on bye right now so if a team in your league is tempted to sell Allen, and is having to deal with the bye-week from Hell this week, make an offer. Offer up a late-RB2 or a healthy-playing WR3 or a couple of smaller pieces, and enjoy Allen as he leads your team to more victories.
Nick Chubb, Browns, Running Back
Nick Chubb is a league-winning type of running back. He's able to blast through any hole and take it for 6 at any time. He's basically Derick Henry Jr. He missed last week against the Cardinals and is missing this week as well. A team that has him might be thinking urgently about needing another RB in order to survive this week. IF they are, GO GET CHUBB. It's not often you can have the chance to buy low on a player of Chubb's caliber. There's a reason Chubb was most likely taken in the first round. He's a consistent RB1 every week he plays. He's going to return before Kareem Hunt does. That's because Hunt is on IR and is out for 4-6 weeks. Chubb's set to have the entire Browns backfield to himself, catching passes, running roughshod over linebackers, and scoring touchdowns. With Baker hurt, the team is going to rely on Chubb even more. We're set to see what Chubb can do with an entire full workload all to himself for an extended period of time. He's going to blow up and so are his points. The Browns have the Bengals, Lions, Raiders, Packers, and Steelers still to play in terms of favorable matchups. Chubb's not had less than 83 yards rushing so far in a game this year. In his last three healthy games, he's had over 20 rushing attempts and 84 yards rushing. He's averaging 16.6 PPR points per game! If you can trade Gibson, Hendo, Cook for Chubb, DO IT. Let's get Chubby the rest of the season!
Terry Mclaurin, Football Team, Wide Receiver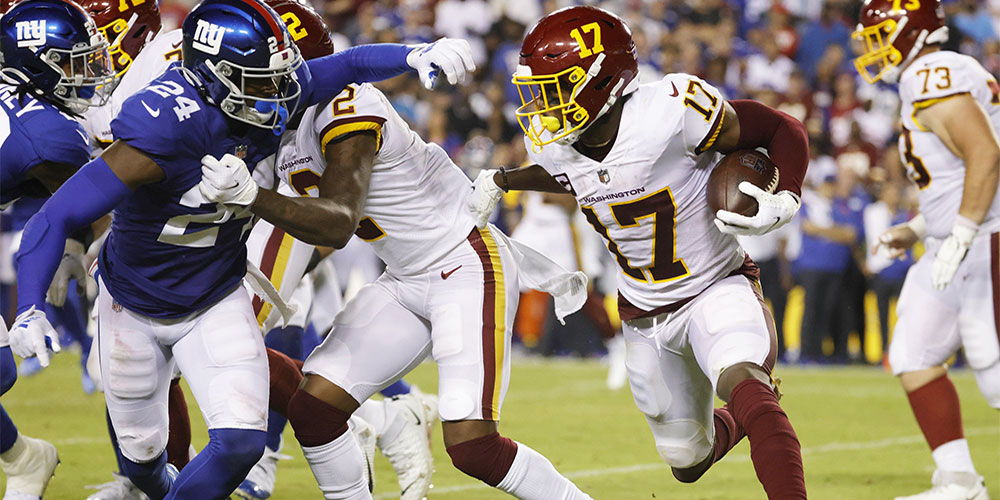 So, you might be wondering why I'm putting Scary Terry on here despite the fact that he is WR18 in PPR so far. Well, it's because he's had a few rather "meh" games lately, and the Washington offense, in general, is in a malaise. Terry's had 8 receptions for 74 yards combined the last two games. That's not for a lack of trying though as he has 19 targets over those two games. In fact, since Week 1, he's not had a game under 7 targets. He's getting a massive target share. More targets = more catches which = more fantasy points. It's a formula that works every time. Terry's had a lot of defensive attention on him due to Gibby being banged, Logan Thomas on IR and Curtis Samuel becoming a ghost. LT is almost back, Gibby will get going, and the WFT offense will figure itself out. I'm not worried or else I wouldn't be telling you to go buy him. He's averaging 9.5 targets, 5.5 receptions, and 71.3 yards per game. Those are solid numbers that will improve. Don't forget that he still has to face the Giants, Eagles, Cowboys, Panthers, Seahawks, Raiders, and Bucs yet. Those are big-time matchups for him that will result in a ton of points! Just watch his 15.6 points per game go up, but make sure he's on your team. If somebody is open to dealing him because of his struggles lately, go get him. I'd trade Cooks, Shepherd, Sanders, Lockett, or even Evans for him. I'd trade a bunch of WRs for Terry.
DJ Moore, Panthers, Wide Receiver
Now if my including Terry perplexed you, then I'm sure seeing DJ Moore's name here confuses you too. That's totally fine and acceptable. He's been a stud this year, but fantasy owners tend to have a recency bias and a "what have you done for me lately" attitude. Lately, Moore hasn't done much. In his last two games, he has had 10 catches for 115 yards and zero touchdowns. He nearly put that number up in Week 3 OR Week 4 alone. So, it's been a slow past two games. No matter what though, he's still a WR1 for the rest of this season and one that you want on your team. DJM has seen at least 10 targets or 70+ receiving yardage every week this season. He's on pace for a career year. He's already almost at a career-high for total touchdowns in a season with three. His per-game PPR average of 18.2 points is 11th in the league, even after two rough weeks. DJ has Sam Darnold's eye and will continue to be fed targets non-stop, even when CMC does come back. With a cake schedule of Giants, Falcons, Dolphins, Saints, and Bucs still coming up, please go get DJM. There's no such thing as having too much Moore. If you can get DJM without giving up a WR1, do it!!!
Other Buy-Low Targets: Rob Gronkowski, Chris Godwin, Logan Thomas, Javonte Williams
Sell High
Sterling Sheperd, Giants, Wide Receiver
Let's see, an injury-prone WR that's set to command all the targets in a low-level passing offense might be a good player to sell high on. Sterling Shepherd already missed multiple games this year due to injury. He came back last week against a tough Rams defense and had 10 receptions for 76 yards off of 14 targets. Expect more weeks like this, at least for a few weeks. In fact, minus his injury game, he's had no less than 7 receptions or 9 targets in the games he's played completely. He's also had no less than 76 yards. That's a great floor that you can rely on weekly for points. Plus, it might just raise his price tag for someone only looking at his base stats. It doesn't hurt to remind people that he's playing without Kenny Golladay, Kadarius Toney, or Darius Slayton. Plus, Daniel Jones loves Shep. The Giants are always going to be behind, which means that they will be throwing the ball a ton. Shepherd's the guy who will get most of the targets and yardage. He's currently WR18 in terms of points per game scored with 15.8. If you can sell Sterling for Terry, Godwin, Cooper, Allen, Waddle, Ridley, GO DO IT. It's only a matter of time before that Sterling Gold turns into Sterling Silver.
Damien Harris, Patriots, Running Back
Damien Harris has scored a touchdown in two straight games while also coming off a 100-yard rushing performance against the Cowboys' defense. Thus, why on Earth would you trade him? Well perhaps because of him being on the Patriots, his back-up, and his schedule. Harris had the backfield all to himself, minus James White, until Week 5. That's when Rhamondre Stevenson came back. Guess what happened? Stevenson has taken away 16 rushing attempts from Harris in the last two games. Harris only got 58 yards rushing against the lowly Texans' defense. He's fumbled a couple of times as well. Thank goodness he's not on a team that will punish him for fumbles, mistakes, or poor running. Oh, wait. He is. Bill will gladly bench Harris if he fumbles again or only averages 2.3 yards per carry as he did against the Saints a few weeks back. Harris gets zero passing work which limits his upside. If you can sell his 10.1 ppg average butt to another team off of his great Cowboys game, do it. Go get yourself someone more reliable like Tony Pollard, MG3, Moss, or really anyone else. He faces the Browns, Titans, Bills, and Colts still. 4 teams that limit opposing rushers. Do yourself a favor and get off the Harris train. Or, at least board the correct Harris train, the Najee Express.
Josh Jacobs, Raiders, Running Back
Jacobs has already had to deal with a coaching change, injuries, and controversy. Now, with a new coach and little to no upside in the passing game, his fantasy stocks are about to plummet. The Raiders were up big in Week 6 versus the Broncos. Despite that, he only had 16 carries and a meager 53 yards rushing. Thanks to his touchdown and a 29-yard reception, his fantasy day was saved, Gone are the days that you could feel confident about Jacobs contending for an RB1 finish every week. Now, you're relying on him to score a touchdown. I refuse to rely on guys that have to score a touchdown in order to salvage their day. That's not how you win fantasy weeks. Not to mention that you can't trust Jacobs to stay healthy after missing two games already, and missing time in every season in his career. With his season-high in rushing yards being 53, and some tough matchups still to come, I'm trying to get off this train any way I can. He has no passing work with 11 catches so far in the season and Kenyan Drake to deal with in that department. Oh yeah, Kenyan Drake is a running back too. He's going to need some carries too, especially after they gave him a hefty contract. The writings on the wall for Jacobs to have a disappointing season. Try to sell his 14.9 PPR average for Gibson, David Montgomery, Mixon, or some other RB that has the upside of actually being an RB1. That way you don't have to ride the Crazy Train that is the Raiders.
Khalil Herbert, Bears, Running Back
Herbert looks like a future stud. He's running the ball terrific and looks like a nightmare to try to tackle in open space. But, there's always a but, this isn't going to his be debut party this season. Rather, this is an appetizer, a teaser, a preview of what's to come. David Montgomery is on track to come back in 2-4 weeks. When he does, you can rest assured that Montgomery will be leading and running this running back room. It's not Herbert's show, it's the DMont show. Thus, after two straight impressive performances where he ran for 75 and 97 yards respectively, look to sell him. Someone might think that Montgomery is out longer or that Herbert will still have a big role with David healthy. Herbert never even had a carry while Montgomery was healthy. Herbert's going to be the lead back in Chicago for the next few games against the Bucs, 49ers, and Steelers. All three of those matchups are horrendous for running backs in fantasy. Don't start Herbert this week and instead sell him. See if you can get a guy like James Conner, Tony Pollard, McKissic, or Darrell Williams instead. Those guys will for sure have roles the rest of the season and have much better matchups. Khalil has been fun to watch and he has a great future. It's just not his time yet, and you can't risk losing these weeks. Do the right thing and give Herbert to another team.
Other Sell-High Targets: Christian Kirk, Tyler Boyd, Amari Cooper, Cordarrelle Patterson, Dalton Schultz
As always, I'm more than happy to talk on Twitter and Discord. Let me know your thoughts on these players if you managed to trade for/away from them. If you need thoughts on any trade, my DMs are open 18/7. I respond to everyone. Hope you win your week this week. Let's have a successful fantasy football season this year. We are about to be two weeks into our Championship winning season! Let's go win Week 5!
Of course,
May the Force be with You...
STAY IN TOUCH
Sign up for FantasyData's newsletter and get awesome content sent to your inbox.
We'll never share your email address and you can opt out at any time, we promise.
---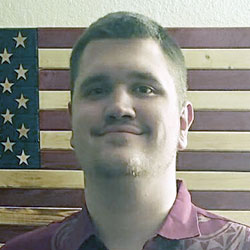 Jake is a native Phoenician and die hard fan of all the Arizona sports teams as well as the NFL and MLB. He is a Christian and a college student pursuing a dual degree in Sports Management and Sports Journalism. He is currently writing for DynastyNerds as well as a site expert at Fansided. He is obsessive about sports and stats. Jake's other hobbies include music, movies/TV, traveling and studying history. He is an avid Star Wars, Marvel, and DC fan (nerd). He wants you to know that the Jedi were the reason the Republic fell and that Dynasty>redraft. You can follow him on twitter @Darthdbacks or Discord @DarthDbacks. He is Open to doing any AMA's or podcast guest spots.