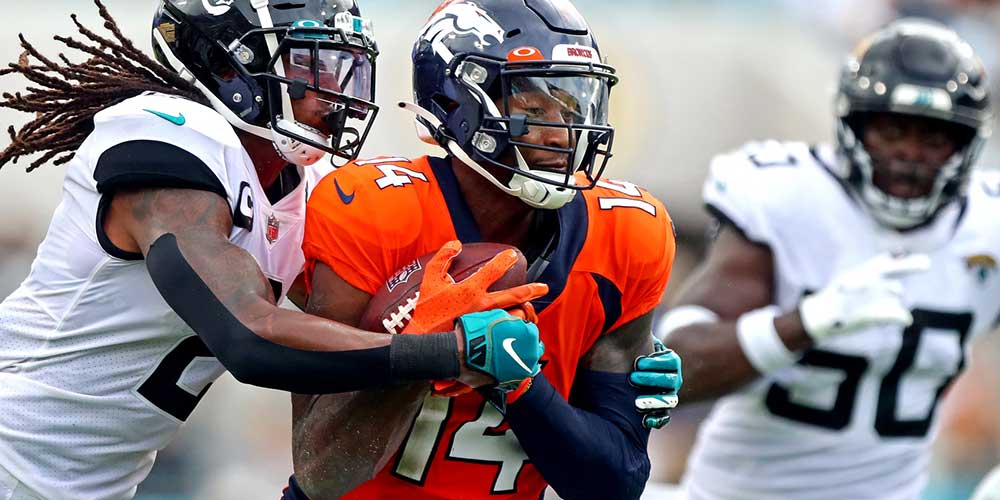 DFS Thursday Night Football Preview: Broncos vs Browns
---
Thursday Night Football Preview
Week seven begins with the Denver Broncos heading to Cleveland to face the Browns on Thursday Night Football. Both teams enter Thursday coming off a loss in week six, which brings both teams to 3-3 on the season. Denver needs to find consistency in their team; while Cleveland enters the game battling the war of attrition due to the multitude of injuries. So how should each team approach the game to come away with the victory? Let's break it down below.
How Do The Denver Broncos Win This Game?
The Broncos need to lean on the arm of Teddy Bridgewater to connect with his wide receiver/ tight end core of Courtland Sutton, Tim Patrick, and Noah Fant. This Browns defense is strong, but they are more susceptible through the air than on the ground. The Browns defense has given up the fifth-most touchdown passes this season, so this is how you should attack them in your game plan. The biggest issue surrounding the Broncos' offense is making sure Teddy Bridgewater doesn't throw three interceptions like he did last week. With their defense facing off against a possible backup quarterback(more on that below), the Broncos' offense needs to maintain control of their turnovers, and they should win.
How Do The Cleveland Browns Win The Game?
The Cleveland Browns are heading into this game, missing Nick Chubb and Kareem Hunt. They will also be without Baker Mayfield due to injuries. If the Brown can pull this victory off, it will come on the back of their defense and a meticulous game plan around controlling the clock and outworking the Broncos. Limiting Case Keenum mistakes will prove vital for the Browns this week.
Now that we have broken down how each team should win, let's discuss the best plays for your DFS Showdown lineup.
Quarterbacks
Case Keenum ($9,400)
Baker Mayfield reinjured his left shoulder in last week's game and was limited in practice this week. Case Keenum will get the start. However, DraftKings has Case Keenum priced high, so there isn't much advantage in taking Keenum on a short week. Keenum is a seasoned vet and should be able to run a very watered-down offense for the Browns, but the playbook will be simplified. If he doesn't have much success early, the Browns will be forced to dive deeper into the playbook which could cause mistakes and turnovers.
Teddy Bridgewater ($11,000)
Teddy Bridgewater hasn't been great as a starting NFL quarterback this season. However, he has scored over 20 fantasy points in three games this year(and 19.6 in another game). The Browns passing defense is weaker than their rushing defense, so Teddy is in play for your lineups for Thursday.
Running Backs
Melvin Gordon III ($7,400)/ Javonte Williams ($7,000)
The Denver Broncos backfield defines a shared workload. However, Melvin Gordon continues to out snap the rookie, 53%-47%. With the backfield being so evenly split, I usually decide to lean towards the cheaper price player for my lineup flexibility. The Browns defense is eighth-best against the run, only giving up a total of 420 yards on the ground; they are also fourth-best against back when it comes to receiving yards. Therefore, starting either back in your lineup will require them to land in the endzone to compensate for the lack of yardage.
Demetric Felton ($5,000)/ D'Ernest Johnson ($4,600)/ John Kelly ($200)
Using either of these backs will be a dart throw for your lineup. We don't know how the Browns will approach the run game with Nick Chubb and Kareem Hunt out due to injuries. The offensive game plan becomes even murkier when we realize we don't even know who is the starting quarterback for the Browns. Johnson seems poised to be the Browns' running back on early downs, with Felton their change-of-pace back.
The Browns signed Kelly to the active roster from the practice squad Tuesday. I don't expect a significant contribution from Kelly Thursday night.
Wide Receivers
Courtland Sutton ($10,00)/ Tim Patrick ($7,600)/ Kendall Hinton ($2,000)
Courtland Sutton is my big winner when it comes to the Broncos' offense. In 2021, Sutton has only seen less than eight targets twice all year. However, he has seen 10+ targets in the last two weeks and scored over 20 fantasy points. The Broncos will need him to perform the same manner to come away with a victory Thursday night.
Tim Patrick is your safe floor play for the week. In the last four weeks, he has seen five or more targets a game. Kendall Hilton is a cheap dart throw to help with lineup flexibility only. However, Sutton and Patrick can both be considered automatic for your lineup.
Odell Beckham Jr. ($6,800)/ Jarvis Landry ($6,600)/ Donovan Peoples-Jones ($6,400)
All of the receiving options are risky this week with the injury to Baker Mayfield. Jarvis Landry has a chance to come off IL, while Beckham didn't practice Tuesday. Monitor both players throughout the week if you decide to lean on the Browns' passing offense. If Beckham misses the game and Landry isn't available, Donovan Peoples-Jones could be a sneaky play for your lineup this week due to the high target share possibility.
Tight Ends
Noah Fant ($8,200)
Noah Fant was limited in Tuesday's practice with a foot issue. Continue to monitor his health if you decide to put him in your lineup. Fant is coming off a stretch of three games where he has 25 targets and 18 catches. You could use Fant if you can fit him into your salary cap. However, Tim Patrick is a safer and cheaper option for your lineup; pivot to Patrick.
David Njoku ($5,400)/ Austin Hooper ($3,800)
The Denver Broncos defense has yet to give up a touchdown to the tight end position this year. Tight ends, outside of the big three, need a touchdown to be relevant in fantasy football. If Case Keenum starts Thursday night, you may see a few more targets to this position as a safety value for Keenum. However, I may breeze right past the Browns' tight ends when deciding which players are in my lineup.
Brandon McManus ($4,200)/ Chase McLaughlin ($4,000)/ Denver Defense ($3,400)/ Browns Defense ($3,200)
In this plethora of options, my favorite is the Denver defense. With the low over/under for this game, kickers and defense are effective in your lineups.
Prediction and Free Head To Head Cash DFS Lineup
The Denver Broncos defeat the Cleveland Browns 20-16.
Would you like to use our DFS Lineup Optimizer? Click Here
Free DFS Lineup
Teddy Bridgewater ($16,500) *CAPTAIN*
Broncos Defense ($3,400)
D'Ernest Johnson ($4,600)
Tim Patrick ($7,600)
Courtland Sutton ($10,000)
Javonte Williams ($7,000)
Are you looking to use our DFS Lineup Optimizer? Click Here
STAY IN TOUCH
Sign up for FantasyData's newsletter and get awesome content sent to your inbox.
We'll never share your email address and you can opt out at any time, we promise.
---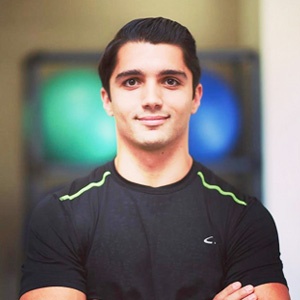 Former minor league soccer player/winner of TKO. Avid Philadelphia Eagles fan, Philadelphia born and raised, who also named their mascot (Swoop) for the team. Huge fantasy football fanatic who is all about the stats and ready to debate any topic. I have written for major publications within the sports and fitness world. Things I will debate until my last breath: Superman is the best superhero, Tim Tebow would have been a sustainable QB if he went to the Jacksonville Jaguars, and pineapples dont belong on pizza.