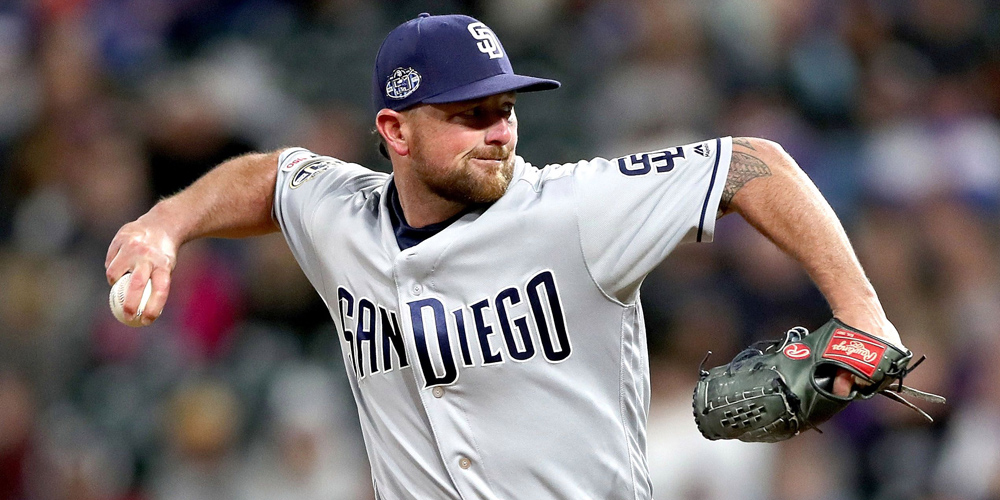 Fantasy Baseball Closer Report - National League
---
National League Closer Report
Closers, they really are a necessary evil. It's a category in almost every league and therefore must be accounted for. In your basic 5x5 fantasy league saves will make up 10% of your final points total.
I do wish more leagues would combine saves and holds into one category. I prefer this for two reasons. First, it would open up an entirely new player pool. We would now need to draft top setup and hold men, players we normally don't. I'm always up for anything that adds players to the pool. Second, as discussed when going over the American League closers, there just aren't enough top closers to go around. If you combine saves and holds into one category, you solve that problem.
The biggest issue is most people don't like change, even if in the long run it's for the better. No one wants to have to do additional studies. It's lazy and prevents league advancement, but it is what it is. I like leagues to be fair and not be won by luck and it seems in this day and age, to win the saves category you either need to draft several early and still pray for the best or get incredibly lucky and have lesser closers not only stay healthy all season long but keep their job and be productive.
Today we will go over each National League team and their situation at closer.
Arizona Diamondbacks: While there is little doubt that Archie Bradley is the best reliever in the Arizona bullpen, they are one of the few teams that seem to realize that the best reliever shouldn't always pitch in the 9th inning. Sometimes that game will be decided in the 7th or 8th inning. Bradley can also be used for multiple innings, another advantage not to just have him pigeonholed into a closing role. I'm still drafting Bradley as the closer, but he's far from a sure thing.
Atlanta Braves: The Braves make little sense. They state that coming into the season, Mark Melancon will close even though one could easily argue that both Will Smith and Shane Greene are better options. One could also argue that the smart move would be to not truly name a closer but use one of Melancon, Smith, or Greene depending on who is the freshest and maybe more importantly, whether or not there are left-handed batters due up or right-handed batters due as Smith is a southpaw. This could be a mess all season long for fantasy owners.
Chicago Cubs: This isn't a mess as far as bodies are concerned, Craig Kimbrel will close. The problem is can Kimbrel get the job done? Kimbrel to put it nicely was not good last season. Maybe it was because he signed late and didn't have a true spring training, something that he will have this year. Perhaps we found out why the Red Sox had little to no interest in re-signing him the season before. Kimbrel is certainly not the reliever he used to be but he's the best the Cubs have right now.
Cincinnati Reds: Raisel Iglesias almost lost the job several times last season but always managed to hang on. The Reds may have their most competitive team in some time this season. Iglesias can be a solid closer but with higher expectations for the team, there will be a shorter leash for blown saves. Iglesias made some waves last season when he complained about being used in non-save situations. Fantasy owners always hate this as so many closers get wrecked in these situations. Iglesias, however, doesn't have the cache to complain about it and get away with it. He better learn to pitch through it.
Colorado Rockies: The Rockies have already announced that Wade Davis will open the season as the closer. Why do you ask? There is only one reason. The contract. The Rockies are trying to get something out of the three-year $52 million contract that they paid Davis. It's a sunk cost. Perhaps Davis pitches better this season, really wouldn't take much, or perhaps Scott Oberg takes over the job as soon as he proves himself healthy and Davis fails once again
.Los Angeles Dodgers: Kenley Jansen definitely has some health concerns. There are the heart procedures he's had to have done and some arm problems as well. He's no longer a sure thing as there is some worry here, but he will open the season as the closer and the Dodgers should give him plenty of rope. If he were to fail, it's a guessing game as to who comes in next. Blake Treinen failed in Oakland last season. Joe Kelly has the stuff, but maybe not the mindset. Perhaps a team so hellbent on winning the World Series will eventually make a deal for another closer.
Miami Marlins: This should be a committee here. Once again it shouldn't matter much as the Marlins may be an improving team, but they also play in what might be the best division in baseball and will come must closer to 100 losses than they will 80 wins. Brandon Kintzler should open the season as the closer, but Ryne Stanek should eventually get his chance.
Milwaukee Brewers: Josh Hader had some problems with the long ball last season, who didn't, but otherwise has all the tools to be one of the best closers in the game, if not the best. Corey Knebel who came into last season as the team's closer is still recovering from Tommy John surgery and won't be ready to pitch until May at the earliest and isn't likely to close immediately upon his return.
New York Mets: There really is no sugarcoating it, Edwin Diaz was a disaster last season. The trade to acquire him was poor and one the Mets will regret for a long time and Diaz pitched terribly. That's water under the bridge. Hopefully, with a year in New York under his belt, Diaz will rebound this season. The Mets have the talent to win the NL East. Diaz could easily go back to being a top closer, but if he falters once again, the Mets signed Dellin Betances who has already proved he can more than handle the rigors of late-inning work in the big apple.
Philadelphia Phillies: David Robertson will miss most of the season due to Tommy John surgery. This leads the closing job in the hands of Hector Neris once again. Neris had a solid season last year, picking up 28 saves with a 2.93 ERA and 1.02 WHIP. I might worry a bit that Philly could eventually be in the mix for a bullpen upgrade, especially if they stay in contention, but for now, Neris is in that second tier of closers.
Pittsburgh Pirates: The Pirates have all sorts of problems. They are rebuilding and have seemingly sold just about anyone of value for future prospects. Felipe Vazquez has a problem all to his own. He was suspended last season after being arrested by federal agents on 21 counts ranging from child pornography to corruption of a minor. Even if Vazquez wasn't in legal trouble it's likely you wouldn't want much to do with him or any Pirates closer. As it is Keone Kela gets first shot at the role.
St. Louis Cardinals: Jordan Hicks is out until at least mid-season as he is still recovering from Tommy John surgery. Carlos Martinez who was shaky in the role at times last season will once again be given a shot to be in the starting rotation. Andrew Miller is better as a setup man. This leaves Giovanny Gallegos as the favorite right now, but if Martinez once again proves that his body can't handle the rigors of being a starting pitcher, then he likely slides back into the role. Alex Reyes is a sleeper here to watch.
San Diego Padres: The Padres have one of the better bullpens in the National League, but Kirby Yates is still entrenched as the closer. He is about as safe as they come.
San Francisco Giants: This likely to be a committee situation between Shaun Anderson and Tony Watson. Fantasy owners should only deal with this situation if they're desperate. The Giants aren't going to win many games and we can't be sure who will close game in and game out.
Washington Nationals: The Nationals also have a strong bullpen. Remember, it was Dakota Hudson who was closing out games during the World Series, not Sean Doolittle. The Nationals also added Will Harris who could be in the mix for saves. The best guess here is Doolittle is the man you want but the Nats will be careful with his workload and if a left-handed reliever is needed earlier in the game, he could lose save chances to Hudson. This is one situation where if you draft Doolittle first, you may want to grab Hudson later. At the very least Hudson should be able to protect your ratios, even if he isn't saving games.
| | | | |
| --- | --- | --- | --- |
| Team | Closer | Next in Line | IL |
| ARI | Archie Bradley | Kevin Ginkel/Hector Rondon/Yoan Lopez | |
| ATL | Mark Melancon | Will Smith/Shane Greene/Luke Jackson | A.J. Minter |
| BAL | Mychal Givens | Hunter Harvey/Richard Bleier/Miguel Castro | |
| BOS | Brandon Workman | Matt Barnes/Marcus Walden | |
| CHC | Craig Kimbrel | Rowan Wick/Jeremy Jeffress/Kyle Ryan | |
| CHW | Alex Colome | Steve Cishek/Kelvin Herrera | |
| CIN | Raisel Iglesias | Michael Lorenzen/Pedro Strop/Amir Garrett | |
| CLE | Brad Hand | Emmanuel Clase/Nick Wittgren/James Karinchak | |
| COL | Wade Davis | Scott Oberg/Bryan Shaw/Jairo Diaz | |
| DET | Joe Jimenez | Buck Farmer/Jose Cisnero/Bryan Garcia | |
| HOU | Roberto Osuna | Ryan Pressly/Chris Devenski/Brad Peacock | |
| KC | Ian Kennedy | Tim Hill/Scott Barlow/Jorge Lopez | |
| LAA | Hansel Robles | Ty Buttrey/Kenyan Middleton/Cam Bedrosian | |
| LAD | Kenley Jansen | Pedro Baez/Blake Treinen/Joe Kelly | |
| MIA | Brandon Kintzler | Ryne Stanek/Adam Conley/Yimi Garcia | |
| MIL | Josh Hader | Ray Black/Bobby Wahl/Brent Suter | Corey Knebel |
| MIN | Taylor Rogers | Trevor May/Sergio Romo/Tyler Duffey | |
| NYM | Edwin Diaz | Dellin Betances/Seth Lugo/Jeurys Familia | |
| NYY | Aroldis Chapman | Zach Britton/Adam Ottavino | |
| OAK | Liam Hendricks | Joakim Soria/Lou Trivino/Yusmeiro Petit | |
| PHI | Hector Neris | Seranthony Dominguez/Jose Alvarez | David Robertson |
| PIT | Keone Kela | Kyle Crick/Richard Rodriguez | Felipe Vazquez (admin leave) |
| STL | Giovanny Gallegos | Andrew Miller/John Gant | Jordan Hicks |
| SD | Kirby Yates | Drew Pomeranz/Craig Stammen/Emilio Pagan | |
| SF | Shaun Anderson | Tony Watson/Tyler Rogers/Jandel Gustave | |
| SEA | Matt Magill | Yoshihisa Hirano/Carl Edwards | |
| TB | Nick Anderson | Chaz Roe/Diego Castillo/Jose Alvarado | |
| TEX | Jose Leclerc | Rafael Montero/Jesse Chavez/Cody Allen | |
| TOR | Ken Giles | Anthony Bass/Derek Law/Jordan Romano | |
| WSH | Sean Doolittle | Will Harris/Daniel Hudson/Hunter Strickland | |
STAY IN TOUCH
Sign up for FantasyData's newsletter and get awesome content sent to your inbox.
We'll never share your email address and you can opt out at any time, we promise.
---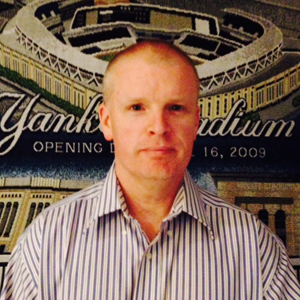 George Kurtz was born in Queens, NY and currently lives on Long Island. He started playing fantasy football in 1988 with baseball and hockey coming soon after. George got his start in the fantasy industry by luck when a friend started his own site (Fantasy Sports Forum) in 2006 and asked George to write for him. One thing led to another and George started working for RotoWire in 2007 and is still with them today. George has also written for FFReport, Leatherheads, Seamheads, Going9, Gotham baseball, and FantasyPros911. George started with RotoExperts in 2012 and is an analyst on the Fantasy Sports Radio Network. You can listen to George on weekends when he is the host/analyst of The Weekend Fantasy Update and RotoExperts in the Morning.