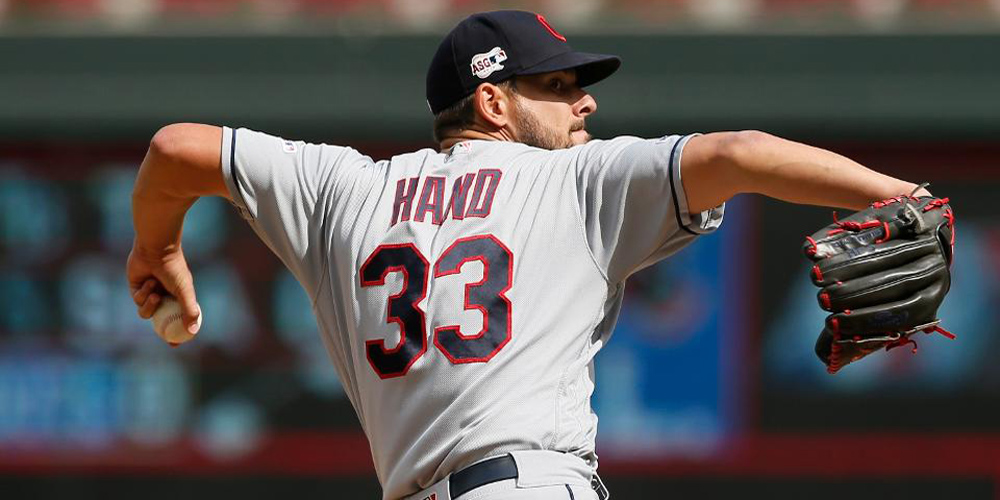 Fantasy Baseball Closer Report - American League
---
American League Closer Report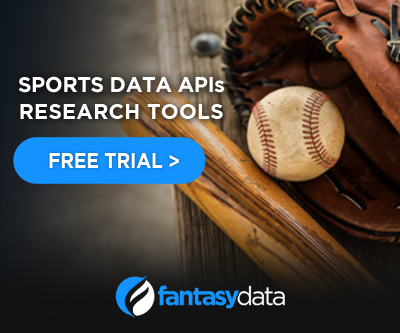 This will now be the ninth year that I'm writing the closer report and one thing I can tell you without hesitation is that for my money this is the most volatile position in all of fantasy sports. When it comes to my strategy about drafting a closer, generally I like to grab one I can trust in the middle rounds (7-9), another that I may have some doubts about but that I'm okay with starting in rounds (11-14), and then one last one or possibly two at the end of the draft that is a lottery pick.
The problem with this strategy in today's game is that depending on if you're grading on a curve or not, there may only be 4-6 closers that you can say you trust, maybe double that as far as someone you're okay with, and then everyone else is a complete craps shoot.
Closers get replaced for any of a number of reasons. Poor play, injury, better option behind them, and/or the media plus the fan base calling for their execution. There is nothing in MLB that puts more pressure on a manager than having a closer blow a lead in a couple of games. That manager will hear it from everyone, from his owner down to the paperboy.
Should you draft a closer earlier to ensure you're covered? No, they are still really only responsible for one category, but you need to be aware of when they are starting to fly off the board. You could decide to punt the position during the draft if you're willing to play the waiver wire game during the season and if you're willing to pick up top setup men during your draft with the hope, they will eventually close. Believe me, a good portion of them will. Something else I love to say each time I write this report for the first time. There are currently 30 teams and thus 30 closers at this point in time. By the time the All-Star break hits, at least half, probably more, won't have closed for one of the reasons I mentioned to them.
Today we will go over each American League team and their situation at closer.

Baltimore Orioles: The first question you need to ask here is, does it matter? The Orioles are going to lose 100 games this season, probably more. I guess you could argue that for those 50 games or so that they do win, they will need a closer. Yeah, I'm not buying it either. Mychal Givens is one of those closers that will likely go a round or two before reserves are taken.
Boston Red Sox: The Sox have already done us fantasy owners a favor by announcing that Brandon Workman will be the team's closer this season. Workman certainly got off to a slow start last year but was solid once he got his footing under him. Sure, the Sox aren't going to be a great team this season and the penalties for their role in the sign-stealing scandal are still forthcoming, but they will win their fair share of games this season and may even contend for a wildcard spot. Workman has value.
Chicago White Sox: Colome has a chance to be a top 10 closer this season and the Sox have a chance to be one of the bigger surprise teams this season. Colome had 30 saves last season and if he can remain healthy this year, 40 is not out of the question.
Cleveland Indians: Last season was a tale of two halves for Hand. In the first half, he converted all 22 of his save chances. In the second half, he blew four saves in 15 chances with an ERA approaching five and a WHIP of 1.64. Was he hurt? Did the long season catch up to him? Maybe both. You're still drafting Hand this season but be aware that he is no longer a sure thing.
Detroit Tigers: What I wrote about the Orioles applies here also. Joe Jimenez should be drafted as your third closer as late as possible in your draft.
Houston Astros: You can think what you want about the Astros and the sign-stealing scandal and about Roberto Osuna and his domestic violence past, but if you're playing to win your fantasy league, then Osuna is one of those few trusted closers. The Astros are still going to be a good team this season and Osuna will be the closer on a team that is going to win 90+ games.
Kansas City Royals: Yet another team that could approach 100 losses this season. The problem with Ian Kennedy isn't so much the losses, he will still approach 30 saves, but the better he pitches, the more likely it is that he will be traded to a contender at some point this season. If and when that happens, it is highly unlikely he will be a closer, just one of that team's setup men.
Los Angeles Angels: Hansel Robles sort of came out of nowhere last season to take over the closer's role for the Angels. Robles had 23 saves to go along with a 2.48 ERA and 1.02 WHIP. Angels manager Joe Maddon already called it a safe bet that Robles will open the season as the closer. While I wouldn't call this a rave review, Robles is still in the 2nd tier of closers.
Minnesota Twins: The Twins made quite a few upgrades this offseason to their offense and their starting pitching but didn't upgrade the bullpen. Taylor Rogers will go into the season as the closer for Minnesota. If he was an ace closer, we would all be drooling for him, but he's not. At best he's a risky bet on a very good team. What I'm trying to say is that I don't see him keeping this job all season long.
New York Yankees: Once again Aroldis Chapman should be one of the best closers in the game.
Oakland Athletics: Liam Hendriks took over the role last season once Blake Treinen fell apart. Hendriks ran with the job and never looked back and now Treinen is with the Dodgers. I want to trust Hendriks. He's good, plays on a good team, but a year ago at this time we said the same thing about Treinen. Proceed with caution here.
Seattle Mariners: This is a committee situation waiting to happen. If you're looking for the leader in the clubhouse right now, it's Matt Magill, but he is far from a sure thing. The Mariners aren't quite as bad as the Orioles or Royals, but they're not that far ahead either. Magill may have the job for a week or month into the season, but it certainly won't be the entire season.
Tampa Bay Rays: The Rays always drive fantasy owners nuts as they love to think outside the box. The closer should be Nick Anderson. He has all the tools to be a top closer, maybe even the best in the AL, but you trust Tampa at your own risk. Anderson could get 35 saves or maybe the Rays will use him as an opener. I'm leaning towards the former, but I wouldn't want to take him in multiple leagues banking that he will be a league leader in saves.
Texas Rangers: Jose Leclerc had the job last season, lost it, then got it back. The same may end up being true this season. Leclerc is certainly not someone you can trust in the role, but you don't want to sleep on him either. Perhaps he just put too much pressure on himself last season and may do so again. Still, I wouldn't panic that much if he is your second closer.
Toronto Blue Jays: Believe it or not, Ken Giles is pretty safe as the Toronto closer. Sure, they aren't a great or even good team, but Giles will get his fair share of saves. Here is the problem. If not for an untimely injury, right at the trade deadline last season, odds are Giles would've been dealt to a contender for prospects. That same thing could very well happen this season. Unlike some other current closers on bad teams, however, Giles may still end up closing for a good one. I'm talking about you Minnesota.
| | | | |
| --- | --- | --- | --- |
| Team | Closer | Next in Line | IL |
| ARI | Archie Bradley | Kevin Ginkel/Hector Rondon/Yoan Lopez | |
| ATL | Mark Melancon | Will Smith/Shane Greene/Luke Jackson | A.J. Minter |
| BAL | Mychal Givens | Hunter Harvey/Richard Bleier/Miguel Castro | |
| BOS | Brandon Workman | Matt Barnes/Marcus Walden | |
| CHC | Craig Kimbrel | Rowan Wick/Jeremy Jeffress/Kyle Ryan | |
| CHW | Alex Colome | Steve Cishek/Kelvin Herrera | |
| CIN | Raisel Iglesias | Michael Lorenzen/Pedro Strop/Amir Garrett | |
| CLE | Brad Hand | Emmanuel Clase/Nick Wittgren/James Karinchak | |
| COL | Wade Davis | Scott Oberg/Bryan Shaw/Jairo Diaz | |
| DET | Joe Jimenez | Buck Farmer/Jose Cisnero/Bryan Garcia | |
| HOU | Roberto Osuna | Ryan Pressly/Chris Devenski/Brad Peacock | |
| KC | Ian Kennedy | Tim Hill/Scott Barlow/Jorge Lopez | |
| LAA | Hansel Robles | Ty Buttrey/Kenyan Middleton/Cam Bedrosian | |
| LAD | Kenley Jansen | Pedro Baez/Blake Treinen/Joe Kelly | |
| MIA | Brandon Kintzler | Ryne Stanek/Adam Conley/Yimi Garcia | |
| MIL | Josh Hader | Ray Black/Bobby Wahl/Brent Suter | Corey Knebel |
| MIN | Taylor Rogers | Trevor May/Sergio Romo/Tyler Duffey | |
| NYM | Edwin Diaz | Dellin Betances/Seth Lugo/Jeurys Familia | |
| NYY | Aroldis Chapman | Zach Britton/Adam Ottavino | |
| OAK | Liam Hendricks | Joakim Soria/Lou Trivino/Yusmeiro Petit | |
| PHI | Hector Neris | Seranthony Dominguez/Jose Alvarez | David Robertson |
| PIT | Keone Kela | Kyle Crick/Richard Rodriguez | Felipe Vazquez (admin leave) |
| STL | Giovanny Gallegos | Andrew Miller/John Gant | Jordan Hicks |
| SD | Kirby Yates | Drew Pomeranz/Craig Stammen/Emilio Pagan | |
| SF | Shaun Anderson | Tony Watson/Tyler Rogers/Jandel Gustave | |
| SEA | Matt Magill | Yoshihisa Hirano/Carl Edwards | |
| TB | Nick Anderson | Chaz Roe/Diego Castillo/Jose Alvarado | |
| TEX | Jose Leclerc | Rafael Montero/Jesse Chavez/Cody Allen | |
| TOR | Ken Giles | Anthony Bass/Derek Law/Jordan Romano | |
| WSH | Sean Doolittle | Will Harris/Daniel Hudson/Hunter Strickland | |
STAY IN TOUCH
Sign up for FantasyData's newsletter and get awesome content sent to your inbox.
We'll never share your email address and you can opt out at any time, we promise.
---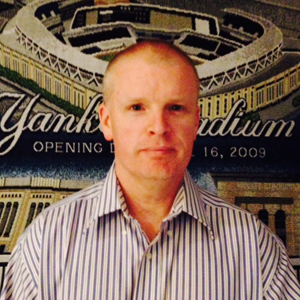 George Kurtz was born in Queens, NY and currently lives on Long Island. He started playing fantasy football in 1988 with baseball and hockey coming soon after. George got his start in the fantasy industry by luck when a friend started his own site (Fantasy Sports Forum) in 2006 and asked George to write for him. One thing led to another and George started working for RotoWire in 2007 and is still with them today. George has also written for FFReport, Leatherheads, Seamheads, Going9, Gotham baseball, and FantasyPros911. George started with RotoExperts in 2012 and is an analyst on the Fantasy Sports Radio Network. You can listen to George on weekends when he is the host/analyst of The Weekend Fantasy Update and RotoExperts in the Morning.