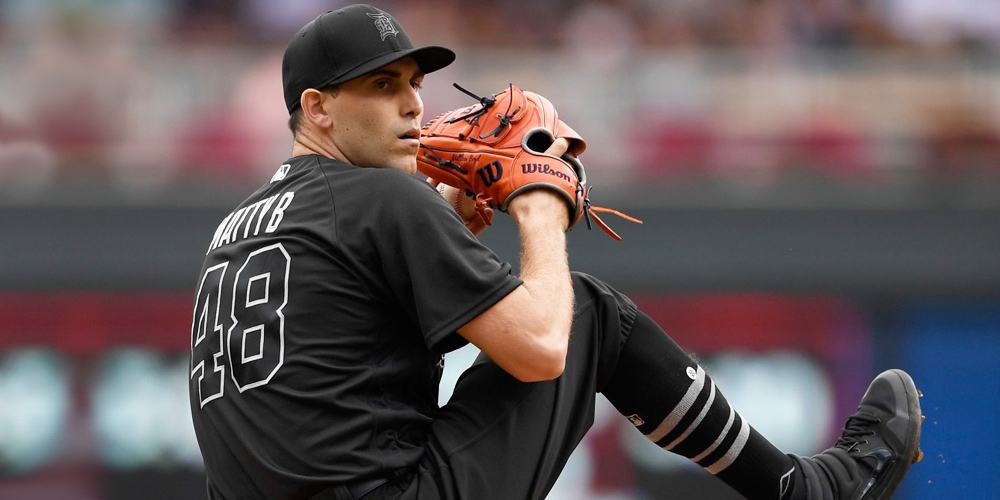 Daily Fantasy Baseball Advice: 5 Basic Pitching Stats to Target
---
Daily Fantasy Baseball Advice
Baseball is the hardest of all the DFS sports in my opinion. However, I also think it's one of the best to play because every day you get a new chance, every day can be your day. In this article, we are going to focus on pitching in the DFS world. Pitching is something I consider extremely important to your chances of making the top of the leaderboard. Missing out on a good pitcher can be frustrating and really bottom out your lineup. I am going to go over the top five things I look at when looking for a pitcher on any given day.
Keep in mind you don't always have to go with the Verlanders or the Coles, sure their numbers are always good for the most part, but taking up a fifth of your salary can really hinder the rest of your lineup budget. Fantasy Data will be adding an MLB optimizer in time for the start of the season to help increase your odds of winning, make sure you check it out.
You can look at a lot of different stats when building your lineup, but my Daily Fantasy Baseball Advice to you would be the following five metrics to target:
K/9 - Strikeouts per 9 Innings
Strikeouts are maybe the most important point scorer in daily fantasy so I wanted to stress this one first. Besides a win, strikeouts are where you make your money with a pitcher. Looking for a pitcher with a high K/9 is one of the first moves I do when I research every day. Affording an ace is always nice but guys like Matthew Boyd (11.6/9) and Robbie Ray (12.1/9) were among the top 6 pitchers in this category. While these guys are the aces of their teams you don't think of them in the same breathe as Verlander, Scherzer, and Cole. I try to grab a guy who has a K/9 over 8 at the very least. Anyone with double digits in this category is a high-quality starter for DFS.
FB%, LD%, GB% - Fly Ball %, Line Drive %, and Ground Ball %
You hear the old adage all the time. A pitcher who keeps it on the ground is a successful pitcher. This is very true in DFS also. We want to avoid line drives, shoot for pitchers with a high groundball rate. If a team comes in hitting line drives you are going to have a short day from your pitcher and probably going to watch him get knocked around. I want to stress also that this can differ from park to park. Fly balls are not also as bad but a fly ball pitcher may thrive in Marlins Park, he would not have the same results in Colorado.
Quality of Contact Stats - Soft%, Medium%, and Hard%
This is another simple stat to watch. If a pitcher is giving up hard contact there is a good possibility he is struggling. Now keep in mind not all hard-hit balls are hits but given enough at-bats those hit types are bound to find a gap or go over a wall in almost every stadium. Combining the last two stats into your research should really show you how your pitcher has been performing. If you see a pitcher is giving up a lot of line drives and his hard-hit % is going up you want to make sure you avoid him, especially in a hitters park.
WHIP - Walk and hits divided by Innings pitched
Baserunner in DFS will kill you. Every time a batter gets on a base you lose points. More baserunners mean more chances for your pitcher to give up runs. This is all something take can even unravel the best pitcher on the slate. If one day your starting pitcher is getting called tight on the strike zone it could lead to his pitch count soaring and take him out of the game quicker than you like.
FIP - Fielding Independent Pitching
FIP is pretty simple to understand as it reads just like a pitchers ERA. With FIP we strip out the defense behind them, the luck, and the sequencing of things happening. FIP only focuses on what the pitcher can control. Strikeouts, home runs, walks and hit batters. Focusing on FIP will allow us to predict the future of a pitcher by looking at his present performances. Sometimes we can't control if a ball sneaks through or if a bloop lands in front of an outfielder.
While these are the stats you can start with when looking at pitchers for DFS, I want to stress they are not the only things you need to factor in. Make sure you check the weather before the game, factor in the ballpark the pitcher is pitching in, and make sure you check lineups, among other things.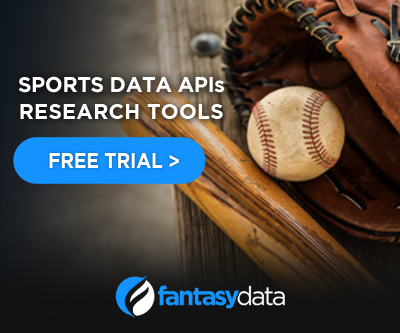 STAY IN TOUCH
Sign up for FantasyData's newsletter and get awesome content sent to your inbox.
We'll never share your email address and you can opt out at any time, we promise.
---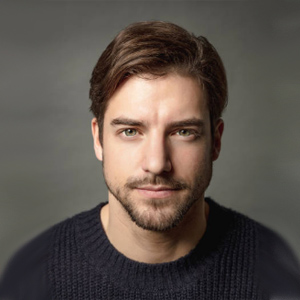 Matthew is a long time fantasy football and dynasty football fan. He lives in Las Vegas and grew up rooting for the Raiders. The team moving to his hometown was very exciting news. Matthews is married and has two young boys.