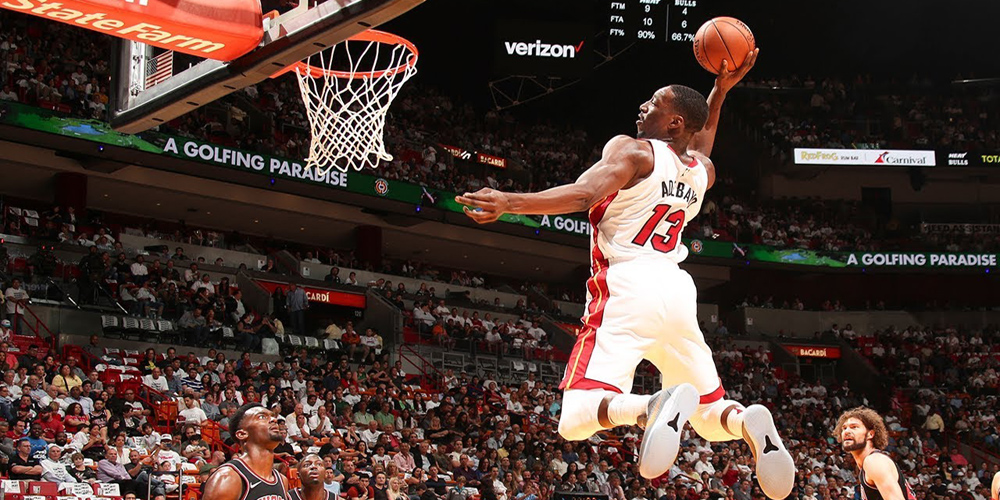 Winning NBA DFS Strategies with FantasyData
---
NBA DFS Strategies
Here at FantasyData, there is a plethora of useful NBA data that you can use to become a profitable DFS player. While we have been a staple in the fantasy football community, we are excited about our new and improved NBA product which features advanced stats, daily projections, and a customizable optimizer for FanDuel, Draftkings, and Yahoo. The NBA Optimizer is currently free right now for a limited time and I highly encourage you to check it out!
I want to walk you through the steps I use to make my NBA DFS lineups and explain how you can best utilize the NBA DFS content and tools here at FantasyData to build winning lineups. The first stop for your NBA research should be our advanced statistics page, which has advanced metrics that I use on a daily basis when researching plays for DFS. Usage rate is a stat that every good DFS player should be familiar with and is one of the most important stats I look at when narrowing down my player pool. While usage rates will tell us who is going to be taking the most shots and using the most possessions, it does not account for other players who may derive their fantasy value from their rebounding, passing, or defensive prowess. That's why I love having access to rebounding rates, assist rates, steal rates, and block rates. There are always going to be players who pop here with elite rates such as rebounders Enes Kanter and DeAndre Jordan or a passer like Ricky Rubio who have very low usage rates.
Two other advanced stats that are available here are PER (player efficiency rating) and TS% (true shooting percentage). PER attempts to quantify the total contribution of a player while they are on the floor and factors in all of their statistical output into one metric. The average NBA player is assigned a score of fifteen so when you see superstars like Giannis Antetokounmpo and James Harden at the top of the list with numbers in the thirties, that should give you an idea of just how impactful they are while on the court when compared with the average player. True shooting percentage attempts to quantify just how often a player shooting the ball (whether it be a two-point, three-point, or one-point shot) results in points for their team. It's another efficiency metric that can help us identify which players score the ball effectively and don't necessarily rely on a large volume of shots to get points.
We also have NBA DFS projections for every player on every NBA slate for FanDuel, Draftkings, and Yahoo. When you load our NBA DFS optimizer, you'll have access to the projections as well as some of the advanced stats that I already mentioned all in one spot. The first thing I want to do is highlight the main toolbar that you'll see at the top of our optimizer page. You can select which site you want to build for as well as choose from the different slates that are available for that site.

Here you'll see that I have selected the main slate for Draftkings. You can sort players by position or you can click on the Utility button to view the entire player pool at once, which is what I would recommend. If there are specific games you want to target or eliminate from your player pool you can click on each game to remove or add them to the pool. This is a really awesome feature for game stacking if you want to lock in several players from one game and also a really helpful way to eliminate a game that simply doesn't interest you on that slate.
Each of the categories is sortable, allowing you to easily navigate the player pool to identify your top targets. I usually sort players by their projected value first to see which players are projecting to be the best value plays on the slate. Here you can see that Josh Richardson is projected to score 26.7 DK points which would be a 6.3x value on his 4200 dollar salary. I also like sorting players by their raw projection to see which players are projecting to score the most points on a slate since locking in raw points is often an important strategy in cash games or on short slates for GPPs.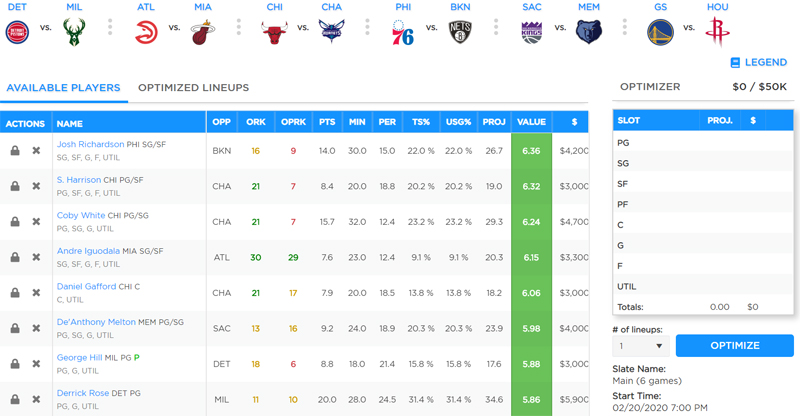 The color-coding system for the opponent rank and opponent position rank make it easy to recognize the best matchups, too. After those rankings, you'll see the PER, TS%, and usage rate that I highlighted earlier as well. You can build up to 10 lineups at a time and easily customize them by locking in your favorite plays with the lock icon or removing players you want to fade using the "X" button. Optimizers are not valuable for just MME players who are building 150 lineups, I use optimizers every day when building cash game lineups and single-entry GPP lineups. The computer is going to give you some combinations that you wouldn't come up with on your own and you can always override and reoptimize whenever you don't get the combination of players that you want.
Right now this NBA Optimizer is free at FantasyData and I highly recommend trying it out. You won't find a tool like this for free anywhere else in the industry and I can assure you that with enough practice you are going to start building better lineups for your NBA DFS contests. With baseball season only a month away, you need to also consider checking out our brand new MLB DFS optimizer this season as well! Our DFS tools can help make you a profitable player!
STAY IN TOUCH
Sign up for FantasyData's newsletter and get awesome content sent to your inbox.
We'll never share your email address and you can opt out at any time, we promise.
---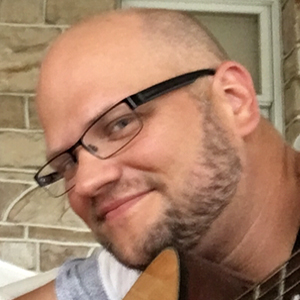 He's been playing in fantasy sports leagues since he was 13 years old and is such a stats nerd that he and his dad kept his entire little league team's statistics. Dan has been playing DFS on sites like FanDuel, DraftKings, DRAFT, FantasyDraft, and Yahoo for the last 6 years and has been writing about DFS for the last two years.  He started out by blogging for RotoGrinders but since has written for sites like DFS Army, FantasyCPR and WiseTake, specializing in DFS content for NBA, MLB, and NFL.  Dan lives in Enola, PA with his wife, Tammy and two daughters, Charlotte and Audrey where he is a high school social studies teacher.