D'Andre Swift Fantasy Impact 2023
---
Fantasy Football Articles Emailed to You
Enter your email address and get all of FantasyData's latest Fantasy Football content, promotions, and giveaways sent to your inbox!
D'Andre Swift Fantasy
D'Andre Swift has largely been a disappointment in real-world and fantasy football thus far in his young career. Despite his pedigree, he was drafted 35th overall in the 2020 NFL Draft out of Georgia, he's only eclipsed 1,000 scrimmage yards once, reaching 1.069 total yards in the 2021 season. Swift's durability, or lack thereof, has been the primary impediment to his fantasy success. In three seasons he's missed 7 games, and been listed on the injury report another 12 times independent of those missed games. So no, it's not your imagination, Swift is hurt/injured a lot, for 39% of his NFL career Swift has either missed a game or been injured entering a game. This has in turn hurt his counting stats, and though hard to quantify his history of injury surely plays a part in his low-volume usage when active, with last year seeing him reach the depths of a 37% opportunity share ranking 51st among running backs.

What's so disappointing about Swift's usage is that he's been highly efficient when he does get the ball. With his 1.13 points per fantasy opportunity (rushing attempts + targets) in 2022 Swift ranked 2nd among running backs after ranking 16th in 2021. It's easy to look at the efficiency and tell yourself that if Swift can just increase his volume he could be a RB1 in point-per-game scoring in 2023. Because as disappointing as Swift has been overall, on a per-game basis he's not a terrible player. He's ranked 15th, 8th, and 15th in PPG during his first three seasons, so at worst he's been a high-end RB2 with that tantalizing RB1 season thrown in the mix just to get our hopes up. Much of Swift's efficiency is tied to the high-leverage opportunities he receives, as he's one of just three running backs to secure a 12.5% target share in each of the past two seasons. And despite his limited rushing attempts, he's been able to convert them into touchdowns at a high rate as well, converting over 5.1% of his attempts into touchdowns in two of his three seasons.
Detriot weighed the pros (efficiency) and cons (durability, inability to carry a large workload), and decided to move on from Swift this off-season. After drafting Jahmyr Gibbs at 12 overall in the 2023 NFL Draft, Swift was traded to the Philadelphia Eagles on day three of the draft for a fourth-round pick in 2025, and a swap of seventh-round picks in 2023. If you feel like that's selling low, consider that if Swift doesn't re-sign with the Eagles after the 2023 season they will likely receive back a 4th round compensatory pick in 2025, which means they essentially traded for Swift by swapping seventh-round picks.
Eagles' RB D'Andre Swift is entering the last year of his contract that carries a $1.77 million base salary.

If he leaves after this season, the Eagles likely would get back a compensatory draft pick in 2025 - the year in which they traded a 4th-round pick to Detroit for Swift.

— Adam Schefter (@AdamSchefter) April 29, 2023
Now that Swift is an Eagle we need to determine what we can reasonably expect from him in 2023, and what his future dynasty prospects look like going forward.
2023 Fantasy Value
One thing that Swift's disappointing 2022 season has done is cheapened his cost in redraft and dynasty leagues. After checking in as the RB9 in 2022 he's now going off the board as the RB21 in redraft leagues in 2023. On the surface joining the Eagles might lead one to believe that Swift is joining a more run-heavy offense, which in theory could lead to more rushing attempts for Swift. The Eagles did lead the league with 33.2 rushing attempts per game in 2022, while Detroit ranked 13th with 28.2 attempts per game. But the problem with that is that Jalen Hurts accounted for 11 rushing attempts by himself, so the rushing attempts by each team were neck and neck if you remove Hurts from the mix. Even if the Eagles convinced Hurts not to run as much, he could have decreased his rushing attempts by half and the available rushing attempts for the Eagles would still have matched those of the Detroit backs last year. Following the same narrative, where Hurts dials back his rushing attempts but the Eagles as a team don't, it's not as if Swift has shown at any point in his career that he can carry a large workload as he's only averaged 9.1 rushing attempts per game through three seasons. Swift was also brought in after the Eagles signed Rashaad Penny, and the Eagles' backfield isn't likely to be one where either running back monopolizes the rushing attempts.
If Swift is going to truly pay off on his ADP he'll likely need to make hay in the passing attack but that might not be in the cards. Per PFF, the Eagles' 60 targets to the running back position ranked just 29th in the league last year. The Eagles passing targets were largely concentrated among A.J. Brown (29%), Devonta Smith (27%), and Dallas Goedert (19.4%) and there's no reason at all to expect the pecking order to change with Swifts' addition. Swift may be an efficient player, but the Eagles have already found the secret sauce for passing success. Concentrating 75% of their targets among those three players was wildly efficient for the Eagles in 2022 as they ranked 8th overall in passing yards despite ranking just 24th in pass attempts per game. Both Kenny Gainwell and Rashaad Penny have had receiving success so even if the Eagles suddenly decide to start passing to the running backs more often those targets are going to be fractured among three backs.
Despite Swift's modest ADP he's a player I am fading in 2023. While you can create a narrative that shows outproducing his ADP, that's all it really is, narrative. The underlying stats don't point to this being an advantageous situation for Swift. Swift would need multiple things to break his way to truly become an impact player in 2023, including injuries to not only his backfield mates, which can't be discounted based on Penny's own injury history and Gainwell's small stature but also injuries to one of the Eagles big three pass catchers.
Dynasty Value
Swift's dynasty value has followed his redraft value in cratering. Unless you can acquire Swift for a late 2nd round rookie pick or later he's not worth giving up any assets for. If you truly believe in Swift, you should just hold off on acquiring him for now as he's likely to have another disappointing season and will be able to be acquired as a thrown-in at this time next year. Again, there is a path for fantasy success for Swift, but it's primarily based on factors outside of his control, like hoping for injuries to teammates, and less on his own individual merit.
---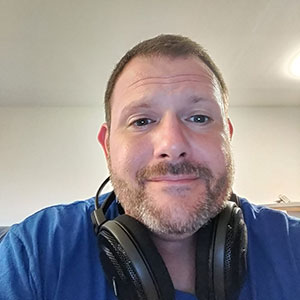 Shane Manila is currently a writer for Dynasty League Football, co-host of the Dynasty Trades HQ podcast, Manic and Chill (DLF YouTube), and Dynasty Intervention. Don't let all the dynasty talk fool you though, Shane loves redraft (almost) as much as he does dynasty football. An FSWA member, Shane formerly contributed his redraft insights via FantasyPros.com. At its core fantasy football is a weekly game, regardless of what format you are playing, and helping you make the correct decisions every week is Shane's only goal. Well, and to entertain you. No reason you can't be informed and entertained at the same time.