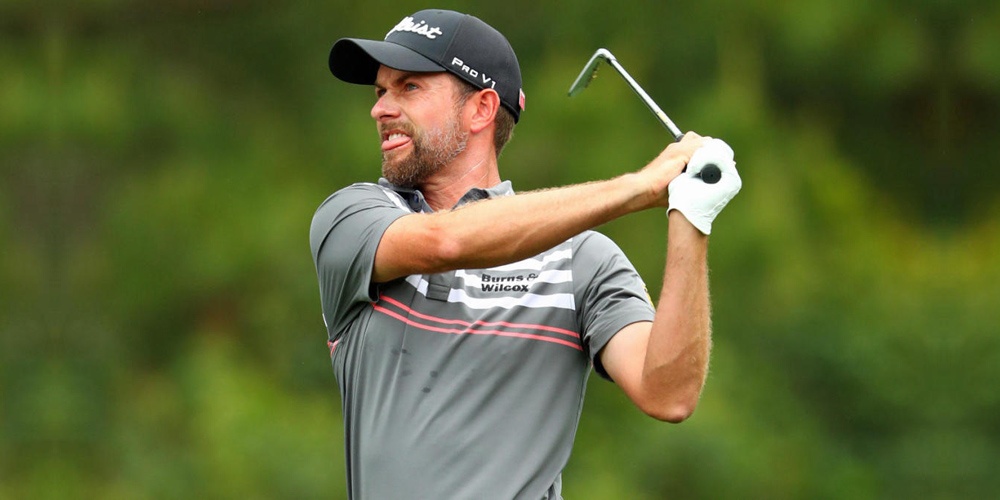 DFS Golf Lineup Tips For The 2020 Travelers Championship
---
DFS Golf Lineup Tips
Before you jump into this write up for the 2020 Travelers Championship, I want to recommend that you leverage FantasyData's FREE PGA Optimizer so you can better build your fantasy golf lineups. For 15 DFS golf picks of elite and value plays, be sure to check out this article. All the best this week!
Another week, another impressive field for golf as we head north to Cromwell, CT, for this year's edition of the Travelers Championship. No Tiger this week, but we will see many of the world's very best golfers in action! If you want to get your hands on some valuable fantasy golf tools and stats, be sure to try out FantasyData's to win more contests more consistently.
The 2020 Travelers Championship will feature 156 players which is a fully packed field, the first of its kind in many months. There is $7.4M to be won this week with the winner taking home $1.322M and 500 FedEx Cup points to boot. This track is a short one at just over 6,800 yards, so players who aren't long ball hitters will still have a chance to be competitive. You should be looking for players who are strong tee to green, who put up birdies with ease and those who are solid on par 4s have a strong history on this track.
Below you will find two players from six different betting tiers to win, golfers that I like the most for this week as fantasy golf bets.
19 to 1 and lower
This elite tier comes with superb players and I like Webb Simpson and Bryson DeChambeau in it.
Webb Simpson (18 to 1) - Simpson won it all last week at the RBC Heritage with such an impressive showing from round one to four. I expect more of the same from him again this week and his 8th in 2017 is a good indication that his game suits this track.
Bryson DeChambeau (13 to 1) - DeChambeau is playing mighty fine golf right now finishing no worse than 8th over his past five starts. He plays extremely well on this course - evidence comes in the form of being 8th and 9th over the last two years. He's my bet to win this week!
20 to 1 - 39 to 1
This high-end tier of players is a bit harder to come to a conclusion on with regards to my top two players, but I'm in on Jon Rahm and Brooks Koepka.
Jon Rahm (20 to 1) - Rahm had a hiccup two weeks ago at the Charles Schwab Challenge but came back fairly well last week at the RBC Heritage to finish 33rd. He has 5 top 10's so far this season and I see no reason why he won't add number 6 this week. He has some experience at this tournament and finished 25th the last time he was here in 2016.
Bubba Watson (28 to 1) - Watson has already won this tournament three times, so it's very evident his game plays very well here and will be a popular bet this week as a result. He was 7th two weeks ago and although he finished 52nd last week, his closing round was a 65 which leads me to believe that he's gearing up for another strong showing at the Travelers Championship this week. He's my 2nd favorite bet to win this tournament on Sunday.
40 to 1 - 59 to 1
This tier still features solid golfers, and in this range, I like Jordan Spieth and Gary Woodland.
Jordan Spieth (40 to 1) - Spieth won this event just three years ago in a playoff versus Daniel Berger to finish at -12. He finished 10th two weeks ago and has the tools to pull off another victory this year.
Gary Woodland (40 to 1) - Woodland had his first mediocre start in quite some time last week, mind you, he was still 62nd, but was on a heater prior to that. He has a decent track record at this tournament and I believe he will bounce back nicely this week.
60 to 1 - 119 to 1
This tier drops off a bunch but there are still some sound players in it. I like JT Poston and Corey Conners here.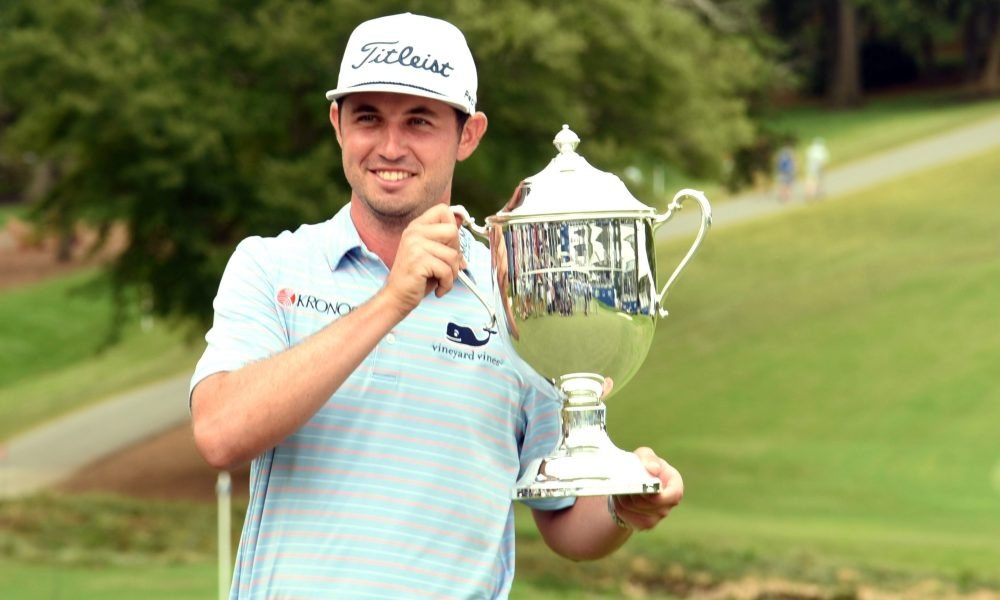 J.T. Poston (60 to 1) - Poston has top 10's in both of his starts since the PGA Tour made its return and is showing no signs of slowing down despite missing the cut in each of the last three years at this event. If you are looking for a good mid-range player then might I suggest you take notice of J.T.
Corey Conners (70 to 1) - The break has done Conners very well as he has a 19th and a 21st place finish in the past two weeks of action. He's one of the best ball strikers on the PGA Tour and if he can find his putting stroke he's got an outside chance of winning it all on Sunday.
120 to 1 - 200 to 1
This range doesn't show a ton of promise for guys in it to win but there are a couple I like including Byeong Hun An and Dylan Frittelli.
Byeong Hun An (125 to 1) - Hun An only has a 60th place finish and a missed cut over the last two tournaments but does have 5 top 10's on the campaign. He's a talented player and surely wants to see a big paycheck this week - something more that he's accustomed to over the last couple of weeks.
Dylan Frittelli (125 to 1) - Frittelli had a round 4 for the ages last week as he shot the lights out to score a 62 and finish 8th overall. If he can keep that smooth stroke going then he might be able to pull down another big finish this week.
201 to 1 and higher
I wouldn't allocate too many dollars to this range but I might take a look at Cameron Tringale and Hunter Mahan.
Cameron Tringale (250 to 1) - We haven't seen Tringale since The Honda Classic earlier this year but he has only missed one cut in 12 starts and had a 27th the last time he played on Tour. He does have experience on this track too so that's a positive working in his favor.
Hunter Mahan (500 to 1) - Mahan has only played in four events this season and has missed the cut each time. So why is he one of my picks? He won this tournament back in 2007 with a score of -15. If he has any magic left in his career it might come at this event.
I typically don't bet higher than 40 to 1 to win a tournament but some of these depth players might be intriguing to have top 30 finishes and could still be valuable wagers. Good luck!
STAY IN TOUCH
Sign up for FantasyData's newsletter and get awesome content sent to your inbox.
We'll never share your email address and you can opt out at any time, we promise.
---

Jeremy has been playing fantasy sports for over 20 successful years, and actively plays golf, hockey, baseball, and table tennis. He has over three years of fantasy sports writing experience - including writing a daily fantasy sports strategies and tools eBook in 2016. He is an active member of DraftKings - specializing in NHL and PGA contests over the past 5 years. He enjoys spending time with his family, traveling to hot places in the frigid Canadian Winters, binge-watching on Netflix, and starting and managing digital businesses.