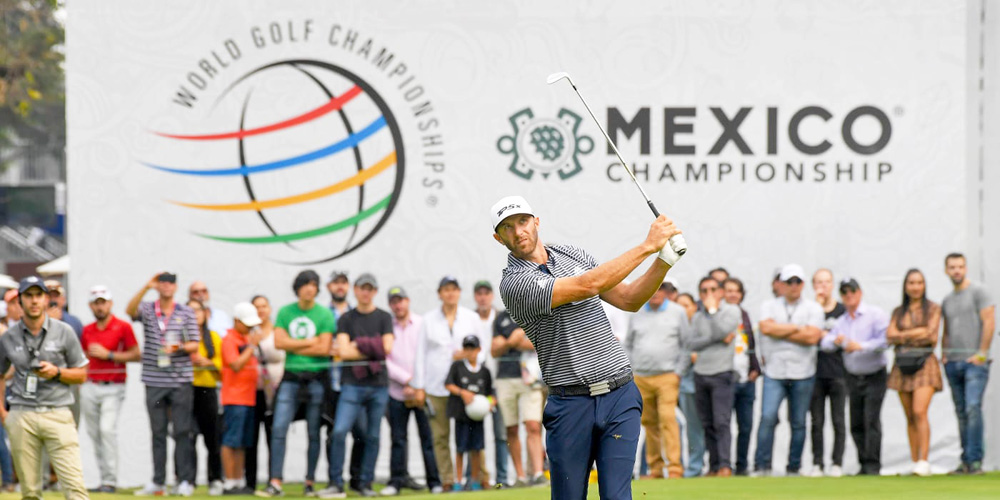 15 DFS Golf Picks for the WGC-Mexico Championship
---
Daily Fantasy Golf Tips
What a battle we saw last week in the Los Angeles area with Adam Scott ultimately coming out on top to win it all at The Genesis Open! We have another big tournament in store this week as many of the world's top golfers head south to Mexico to play in the World Golf Championships-Mexico Championship. $10.5M is on the line to be won this week with the top golfer earning $1.785M and receiving 550 FedEx Cup points.
72 qualifying golfers will be competing this week, and with it being a WGC event, there is, of course, no cut so every golfer will get to play all four rounds unless they withdraw due to injury. The previous five champions at this event (and the previous one) include Dustin Johnson who won last year, Phil Mickelson was victorious in 2018, Dustin Johnson in 2017, Adam Scott in 2016 (when it was the WGC-Cadillac Championship), and Dustin Johnson in 2015 (when it was the WGC-Cadillac Championship).
The WGC-Mexico Championship has been played since 2017 and exclusively in Chapultepec, Mexico, at the Club de Golf Chapultepec - a 7,345-yard, par 71, and the greens are again Poa Annua this week. The winning score has fluctuated from -14 to -21 in the three years this event has been played on this track. Some of the key player stats to research this week are Strokes Gained: Approach, Opportunities Gained, Strokes Gained: Par 4s, Strokes Gained: Par 5s, and Scrambling Gained.
Onto my prized selections for this week, the 15 consist of my top 10 players to pay the piper for and 5 value picks (all 15 players are in no particular order), plus I include player salaries for DraftKings and FanDuel.
10 Players to Pay Up for This Week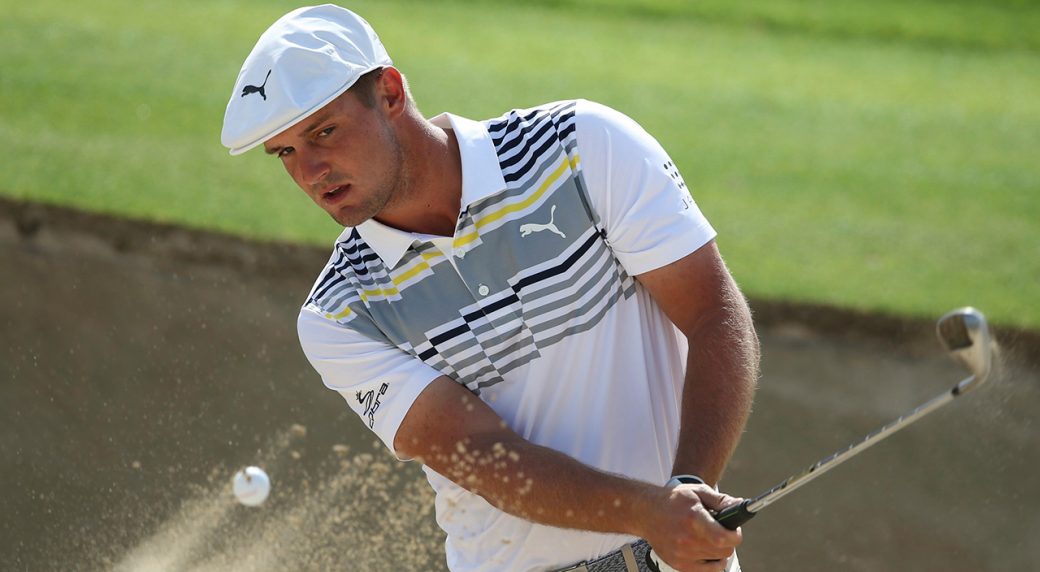 Bryson DeChambeau (Salary: DraftKings - $9,000, FanDuel - $10,800) - DeChambeau takes a different approach in his golf game preparations, and it's paying off recently as he has three top 8's in 8 starts this season between the PGA Tour and European Tour, and two of those have come in the past three starts including last week's 5th place finish at The Genesis Invitational. He had a 56th last year in his WGC-Mexico Championship debut and I think he will greatly improve upon that result this week.
Xander Schauffele (Salary: DraftKings - $9,400, FanDuel - $11,100) - Schauffele earned himself a 23rd last week but went 69-69 on the weekend for his two best rounds and should carry that momentum forward this week. He finished 14th here last year and was 18th in 2018.
Rory McIlroy (Salary: DraftKings - $11,500, FanDuel - $12,200) - The world's top-ranked golfer was poised to win last week but collapsed on Sunday to shoot a 73 and settled for a 5th. In his three other starts, he has a win and two 3rds and proves why he's the very best on a consistent basis. McIlroy was runner up here last year and was 7th in 2017. If he finishes lower than 5th this week I would be very surprised.
Justin Thomas (Salary: DraftKings - $10,800, FanDuel - $11,700) - Thomas has now missed two cuts in his past three starts but does have two wins this season and four other top 5's on the campaign. He finished 9th here last year thanks to his outstanding 62 in round 4, was 2nd in 2018, and 5th in 2017. It's safe to say he will finish top 10 this week and is a major contender to win it all.
Jon Rahm (Salary: DraftKings - $10,600, FanDuel - $11,800) - Rahm was 3rd here in 2017, 20th in 2018, and 45th last year so it looks like his results are worsening over the years but don't let that hold you back from using him this week as he has two runner up finishes this season and his worst finish in 5 starts is 17th.
Tommy Fleetwood (Salary: DraftKings - $9,200, FanDuel - $11,000) - Fleetwood secured a runner up finish in 2017 and his other two finishes over the past couple of years are in the teens at this event. 4 of his 5 starts this season have been top 22nds and in his past two he has a 2nd and an 11th. His long hair should be flowing again this week along with his birdies made.
Dustin Johnson (Salary: DraftKings - $11,000, FanDuel - $12,000) - DJ is the defending champion at this event, he also won in 2017 when the event moved to this course and was 7th in 2018 so it's clear that he dominates this track. Johnson had a chance to win last week but couldn't find his game on Sunday when he shot a 72 and ended up 10th.
Hideki Matsuyama (Salary: DraftKings - $10,000, FanDuel - $11,300) - Matsuyama is a consistent ball-striking machine and puts up fine results in tournament after tournament. Case in point, his worst finish over his past 8 starts is a 45th and the other 7 starts he finished no lower than 16th with three top 5's sprinkled in for good measure. He was 19th here last year and 25th in 2017, and I would think will finish no lower than 15th this week.
Webb Simpson (Salary: DraftKings - $9,800, FanDuel - $11,400) - What a webb he's weaving this season so far as he won in his last start at the Phoenix Open and his other 4 starts have all been top 10's with a 2nd and a 3rd in there. His two starts here over the last two years have been 30-something results, but I believe he will keep his top 10 trend alive this week and finish high once again.
Adam Scott (Salary: DraftKings - $9,600, FanDuel - $11,500) - Scott is perhaps the hottest player in golf right now as he has won back to back starts. Mind you, his previous start before last week was back in mid-December but he picked up right where he left off by winning the Genesis Open this past Sunday. He last played here in 2017 when he finished 45th but it's a safe bet to say that his finish this week will be much higher and he could go off for a 3rd straight victory.
5 Solid Value Picks ($7,500 or less on DraftKings)
Tyrrell Hatton (Salary: DraftKings - $7,400, FanDuel - $9,100) - Hatton has only played in two events so far this season but does have a 6th and a 14th, the only negative about those finishes is that they came back in October/early November. He was 19th here last year, 3rd in 2018, and took home 10th in 2017. I believe he's undervalued this week and you should take advantage of his pricing, I know I will be.
Carlos Ortiz (Salary: DraftKings - $6,600, FanDuel - $8,800) - Ortiz is 9 for 11 this season, has 3 top 4ths, and is coming off a 26th last week. He is making his tournament debut this week and I have no doubt that he will be motivated to play very well in front of his home country's fans.
Scottie Scheffler (Salary: DraftKings - $7,100, FanDuel - $9,000) - Scheffler is also 9 for 11 this season, has 4 top 7's and was 30th last week. The 23-year-old is also making his WGC-Mexico Championship debut this week, and I think he will make a strong first impression.
Kevin Kisner (Salary: DraftKings - $7,200, FanDuel - $9,400) - Kisner comes into this event this week with an 11th, a 29th, and a 27th from 2017 to 2019 respectively. He has two top 7's over his past five starts and his experience will be valuable this week as he makes his fourth appearance at this tournament.
Lanto Griffin (Salary: DraftKings - $6,700, FanDuel - $8,100) - Griffin won back in October at the Houston Open, has two other top 9's, and is fresh off a 37th last week. He will be looking to make his first start at the Club de Golf Chapultepec a good one this week.
Build, research, edit and repeat until you are happy with each one of your lineups for this week, and all the best of luck for successful contest results come Sunday!
Recapping my 15 pick's finishes from last week's Genesis Invitational
My High-Priced Picks
Dustin Johnson - T10th
Patrick Cantlay - T17th
Tiger Woods - 68th
J.B. Holmes - T51st
Justin Thomas - Missed the cut
Rory McIlroy - T5th
Bubba Watson - Missed the cut
Hideki Matsuyama - T5th
Tony Finau - T51st
Jon Rahm - T17th
My Value Picks
Max Homa - T5th
Nick Taylor - Missed the cut
Corey Conners - Missed the cut
Cameron Champ - Missed the cut
Talor Gooch - T10th
STAY IN TOUCH
Sign up for FantasyData's newsletter and get awesome content sent to your inbox.
We'll never share your email address and you can opt out at any time, we promise.
---

Jeremy has been playing fantasy sports for over 20 successful years, and actively plays golf, hockey, baseball, and table tennis. He has over three years of fantasy sports writing experience - including writing a daily fantasy sports strategies and tools eBook in 2016. He is an active member of DraftKings - specializing in NHL and PGA contests over the past 5 years. He enjoys spending time with his family, traveling to hot places in the frigid Canadian Winters, binge-watching on Netflix, and starting and managing digital businesses.