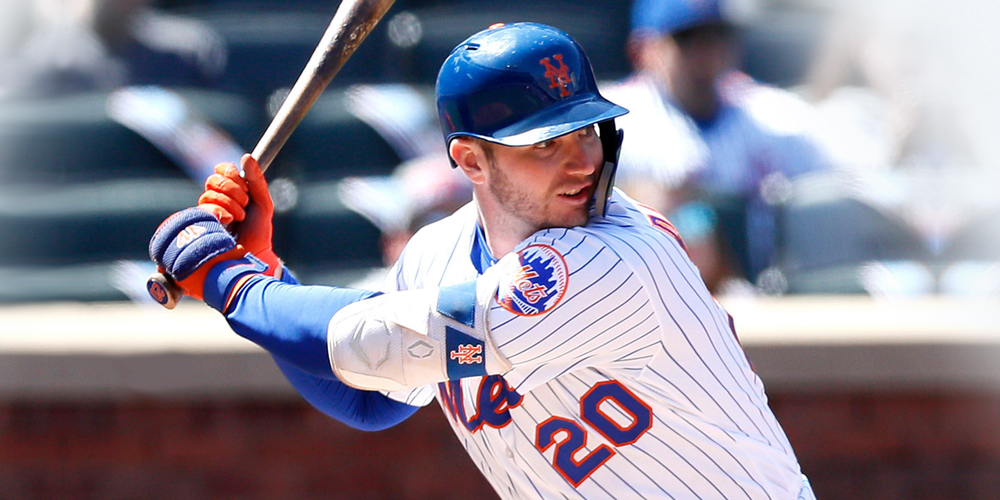 Fantasy Baseball: 5 Potential Bust Candidates in 2020
---
Fantasy Bust Potentials Based on ADP
We all want more bang for our fantasy dollars, always trying to find the gem while avoiding the guy who just doesn't live up to the hype. The following is my early list of the top 5 guys to avoid this fantasy season based on their current ADPs. I do want to reiterate that I don't think they are bad players or won't have good seasons but just cost too much draft capital for what they are actually worth.
Quick Links
Pete Alonso - ADP34: 53 home runs, 120 rbi, .941 OPS were very robust for the sensational rookie. My major concern for Alonso going into this season is expecting him to reach those numbers again. If Alonso hits 35 home runs, 90 rbi, and has an OPS around .800 would you complain? Is he worthy of a third-round pick? Now the difference in those home run numbers would hurt for sure. What if they turn into strikeouts? Alonso would top 200 strikeouts dropping his Batting Average into the .230 range. The difference in those numbers would take Alonso from a top-three 1st baseman down into the Rhys Hoskins range around ADP107.
Jonathan Villar - ADP49: What could be worse than hitting in the Orioles lineup? Answer: hitting in the Marlins lineup. How about going from Camden Yards to Marlins Park? I do believe Villar will play well in Marlins Park but I can not see him playing his way into a top 50 MLB player there. His speed still seems elite with 40 stolen bases last season. What I see falling are the power numbers and the runs scored. Villar scored 111 runs and hit 24 home runs in Baltimore last season, both career highs. If you combine his 2017 and 2018 seasons you do not get 111 runs and you only get 1 more home run playing in Miller Park and Camden Yards. Jonathan Villars ADP suggests he is going higher than Machado (ADP55), Semien (ADP85), and Escobar (ADP102).
Lucas Giolito - ADP53: Giolito is expected to be the ace of the White Sox staff for years to come. Last season was a 14-9 season with a 3.41 ERA, a K% of 32.34%, and 1.06 WHIP. Those numbers are all very impressive but also not for a top 20 pitcher in the draft. I would expect Lucas Giolito to come closer to his career averages and project him for 9 or 10 wins, an ERA closer to 4.60, and a K% about ten points lower at 22.45%. His ADP has him going ahead of guys like Chris Paddack (ADP58), Luis Severino (ADP62), Tyler Glasnow (ADP70), and Trevor Bauer (ADP72). If we project Lucas Giolito to be close to the numbers I expect that would put him in a virtual tie with his teammate Dallas Kuechel, who is being drafted at ADP235.
Gary Sanchez - ADP76: I will not deny that the power numbers are great for Sanchez. Two of the last three seasons he has 30 plus home runs but has not been healthy for a full season yet, playing no more than 122 games in any season in the majors. Hitting .232 last season also hurts his value. Sanchez will also bat somewhere from 5th to 7th in the lineup dropping his opportunity for driving runs in. Taking Sanchez in the 7th round just feels like a stretch to pay for a guy who will not play a full season, has only once topped 100 hits in a season, will probably strike out 100+ times, and hit somewhere around .240. I will wait into the later rounds and grab someone like Mitch Garver (ADP120) or Salvador Perez (ADP173) who both will put up similar power numbers and a higher batting average.
Miguel Sano - (ADP130): Sano had a very similar season to Sanchez in terms of power numbers. Mashing 34 home runs while batting .247 in just over half a season, really impressive. Now the Twins have added Josh Donaldson to play 3rd base and plan to split at-bats with Sano and Marwin Gonzalez at 1st base. The addition of Donaldson also moves Sano probably into the bottom 3rd of the order. Drafting Sano in round 13 causes issues as he is not an everyday player and you will need someone to help fill the void when he is not available. So you will be taking two roster spots for one place. Guys like Luke Voit (ADP201), Christian Walker (ADP202), and Eric Hosmer (ADP213) are everyday players all in just as respected lineups as the Twins.
STAY IN TOUCH
Sign up for FantasyData's newsletter and get awesome content sent to your inbox.
We'll never share your email address and you can opt out at any time, we promise.
---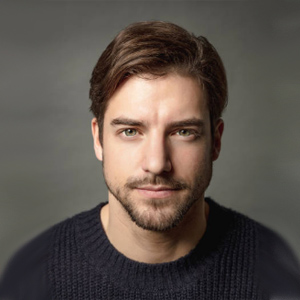 Matthew is a long time fantasy football and dynasty football fan. He lives in Las Vegas and grew up rooting for the Raiders. The team moving to his hometown was very exciting news. Matthews is married and has two young boys.