DFS Thursday Night Breakdown: Chargers at Raiders
---
Daily Fantasy Thursday Night Football Breakdown
Los Angeles Chargers vs. Las Vegas Raiders
Spread: Raiders -3.5 | Over/Under 53

Week 15 begins with an AFC West battle between the Los Angeles Chargers and the Las Vegas Raiders. This should be a battle of offensive weapons as Rookie Of The Year candidate Justin Herbert brings his squad of weapons( Austin Ekeler, Keenan Allen, Hunter Henry, etc) to face off against the veteran Derek Carr and his Arsenal (Josh Jacobs, Darren Waller, Nelson Agholor, etc). Both teams can throw points on the board in a hurry and with the over/under being 53 points we expect some players to land in the end zone during Thursday Night Football.
So how does each team approach the game to secure the win? Let's break it down below.
How The Los Angeles Chargers Win The Game?
You can expect the Los Angeles Chargers to lean on their running back throughout this game. Austin Ekeler is one of the best in the league, and he is facing one of the worst run defenses in the NFL. In the last four games, the Raiders have given up over 100 yards rushing(the last two games have been over 200). To take the pressure off the recent struggles of Justin Herbert expect Anthony Lynn to hand the ball off more, and create a ton of targets for Austin Ekeler.
How Do The Las Vegas Raiders Win The Game?
The Las Vegas Raiders will follow their usual game plan to win this game. That game plan is the Derek Carr/Darren Waller connection. In the past two games, Darren Waller had 20 catches for 275 yards and 2 touchdowns. Waller is the number one receiving option for Carr in this offense, and the Chargers have given up sixth-most touchdowns to tight ends.
This Thursday Night Football game also brings the potential to earn some money in your DFS lineups. Let's break down the players in this game so you can build the best lineup possible.
Justin Herbert ($11,800)
Justin Herbert has cooled off a bit since his hot start and after a rough week 13 against the New England Patriots, he returned with 243 yards on 44 attempts with two touchdowns and one interception. One of his weapons, Mike Williams is coming into this short week injured which has resulted in the Chargers turning into a dink and dunk system last week. Expect more of the same this week with the high percentage of targets aiming towards Austin Ekeler and Keenan Allen. He faces a dismal Raiders pass defense this week and he should return to form and will be a constant in your DFS lineups.
Derek Carr ($10,000)
Derek Carr threw for 316 yards and had a pair of touchdowns and a pair of interceptions against the Indianapolis Colts last weekend. Carr completed an impressive 69 percent of his passes and delivered his third-best yardage total of the season. This was also Carr's first game this season with multiple interceptions. Derek Carr can also be played in your lineups this week, however, Justin Herbert seems like the better of the two-quarterback plays.
Austin Ekeler ($10,400) / Kalen Ballage ($2,400) / Justin Jackson ($2,000) / Joshua Kelley ($600)
Austin Ekeler (quadriceps) was limited on Tuesday's estimated injury report. The Chargers have yet to hold practice this week, but Ekeler's upgrade from DNP on Monday to limited on Tuesday bodes well for his availability for Week 15. With the Raider run defense in shambles, as we spoke about above, and the defensive coordinator being fired in Las Vegas; I expect a stellar performance from Ekeler.
All the other backs will be dart throws this week and will not be ideal in your lineup unless they fall in the end zone.
Josh Jacobs ($8,800) / Devontae Booker ($1,800) / Jalen Richard ($1,200) / Theo Riddick ($200)
Josh Jacobs has been hampered by an ankle injury the last few weeks and this week he has shown up as limited at the Raiders practice. While Jacobs played through his injury last week against the Colts, he logged a season-low share of the offensive snaps at 43% and had 16 touches for 74 yards and no TDs. Due to Jacobs's injury, Devontae Booker comes back into play. Booker rushed four times for eight yards and caught three passes on as many targets for 11 yards last week. If Jacobs was to miss's the game or get reinjured during the game Booker could be a cheap steal for your lineup.
All the other running backs are dart throws who are touchdown-dependent.
Keenan Allen($11,000) / Mike Williams ($6,200) / Tyron Johnson ($5,000) / Jaylen Guyton ($2,800)
Keenan Allen is a stud of a wide receiver. He had 11 targets(9 catches) for 52 yards and a touchdown last week. Herbert has a lot of trust in Allen and that should hold true throughout this game. Mike Williams had an early exit from the game last week and could potentially miss the game during this short week. if Mike Williams misses, my pivot would be Tyron Johnson who caught six of his seven targets for 55 yards and a touchdown last week. Johnson, not Jaylen Guyton, was the primary beneficiary following the Mike Williams injury. You should see more of the same if Mike Williams misses the game or is limited.
Nelson Agholor ($7,400) / Hunter Renfrow ($4,800) / Bryan Edwards ($400)
The first thing we have to talk about is that Henry Ruggs will not play this game as he is on the Covid-19 list. This is why he isn't included here, and he should obviously not be in any lineups you build.
The play here is Nelson Agholor, who has had a resurgence with the Las Vegas Raiders. Agholor caught five of his nine targets for 100 yards and a touchdown in the loss to the Colts. his connection to Carr is evident and he has averaged 5 catches and 70 yards per game over the last four matchups. Nelson AAgholor should be in your lineup.
With Ruggs missing the game, Hunter Renfrow could be inserted in your lineups as well. Renfrow has been dealt six or more targets in three consecutive games and is averaging five catches during this span. He should see more targets from Carr with Henry Ruggs on the Covid-19 list.
Hunter Henry ($5,800) / Donald Parham ($200)
Hunter Henry is a consistent target for Justin Herbert this year, as he has 4 or more catches in 10 games this year. With a solid floor for Henry, you should throw him in your lineup and allow the stack of him and Herbert to deliver you points.
Donald Parham is the ultimate dart throw as he does end up in the endzone from time to time. His cheap price could allow you to put your cash elsewhere but Parham is the ultimate boom or bust player.
Darren Waller ($9,400)
There is no better play on the Raider's side of the ball than Darren Waller. Waller has posted at least 75 yards in three of his last four games, scoring three touchdowns during that span.
Michael Badgley ($3,800) / Daniel Carlson ($3,600) / Chargers D ($3,400) / Raiders D ($3,000)
This is not the game to play either defense, you can throw a kicker from either team in the lineup if you run out of salary cap money. However, this week, I would avoid these positions and move your plays to other spots.
Prediction and Free DFS Head To Head Cash Lineup
Raiders beat Chargers 34-21
DFS Head To Head Cash Lineup
Austin Ekeler ($15,600) *CAPTAIN*
Devontae Booker ($1,800)
Tyron Johnson ($5,000)
Hunter Henry ($5,800)
Justin Herbert ($11,800)
Darren Waller ($9,400)
Popular Pages & Links
STAY IN TOUCH
Sign up for FantasyData's newsletter and get awesome content sent to your inbox.
We'll never share your email address and you can opt out at any time, we promise.
---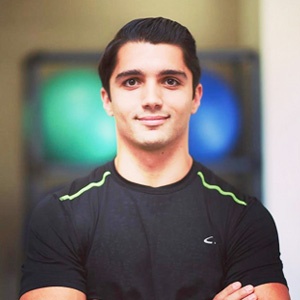 Former minor league soccer player/winner of TKO. Avid Philadelphia Eagles fan, Philadelphia born and raised, who also named their mascot (Swoop) for the team. Huge fantasy football fanatic who is all about the stats and ready to debate any topic. I have written for major publications within the sports and fitness world. Things I will debate until my last breath: Superman is the best superhero, Tim Tebow would have been a sustainable QB if he went to the Jacksonville Jaguars, and pineapples dont belong on pizza.