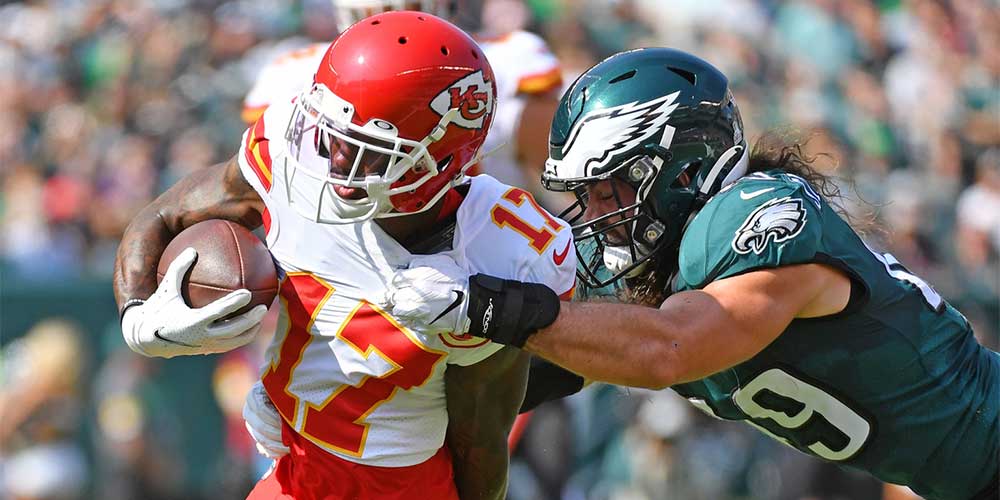 DraftKings Cash Game Core: Week 7
---
DraftKings Cash Game Tips
With one-third of the season in the books, we turn the page to the second trimester and take what we know (or think we know) and apply it to our Cash Games and small field Single Entry and 3-Max tournaments. There are several lopsided games on the slate that can be cause for concern. Will those teams be aggressive all game or how early will they be able to take their foot off of the gas pedal? We have the goodness of the condensed offense of the Chiefs and Titans going at it and having their offensive strengths also be the opposing defense's weakness. Then we have some low-key games that look like they may be competitive and provide profitable plays to pluck. Let's have a look.
Quarterback
Only two of the top-five QBs this week are slated to play in a competitive game, per the bookmakers. Patrick Mahomes ($8400) is in the best game environment on the slate and is an obvious starting point if we're building rosters that take advantage of this spot. Due to the condensed nature of the Chiefs offense, we're probably stacking him with either (or both of) Tyreek Hill ($8600) and/or Travis Kelce ($7600) - or we're correlating a skinny Chiefs stack with someone like Derrick Henry ($9200), A.J. Brown ($6300), or Julio Jones ($6100). As we can see, this correlated stack is going to take a huge chunk of our salary, so we'll have to explore some value plays through this piece to give us a chance to bank on this game, if so choosing. We could start to save some salary by pivoting from Mahomes to Ryan Tannehill ($6400) who is in a good spot with Vegas implying a 26 point total to come from the Titans. The Chiefs have been beaten by running QBs all year, until last week (hello, where'd you go Heinicke?). If this continues, then Tannehill has some rushing floor to fall back on and we know the Titans should be chasing points in this one.
---
- - This article is for FantasyData Subscribers only - -

Become A FantasyData Subscriber!
Signup today and get tons of awesome content, tools, and data!
---
STAY IN TOUCH
Sign up for FantasyData's newsletter and get awesome content sent to your inbox.
We'll never share your email address and you can opt out at any time, we promise.
---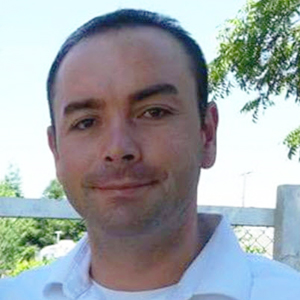 NorCal native Jesse Jones has been obsessed with fantasy football since first joining and winning a league in 1994. Always looking for an edge, Jess has been ahead of the curve mining data and building customized spreadsheet rankings and projections while others showed up to draft day asking for a pencil and a cheat sheet. Avid DFS, Best Ball and Re-Draft player that dabbles lightly in Dynasty. When not geeking out on Fantasy Football, Jess can be found hiking, kayaking, swimming, playing tabletop games, cooking, trading equities, listening to good tunes and/or enjoying a craft brew or two.