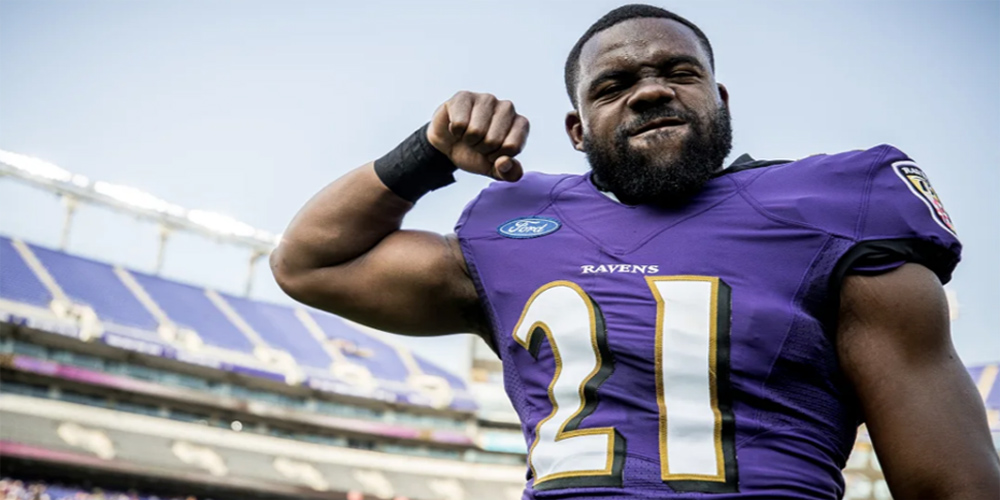 DraftKings NFL Picks: Chalk, Pivots, and Punts for Week 16
---
DraftKings NFL Picks Week 16
Initial Thoughts
This year my weekly routine has been to start my process on Tuesdays by updating the master Defense FPA Workbook and posting those charts to Twitter. Then, on Wednesdays, I have been creating the Match-Up Chart and posting that to Twitter as well. After creating the match-up chart I would go in and grab the pricing for the players on DraftKings main slate. Starting last week I decided to try and build an ideal roster based on the match-up chart prior to looking at pricing, which I did this week as well and posted the top 7 plays based on match-up to Twitter. As I went to grab pricing I was hoping there would be a full 16 game slate so I could combine this article with a full slate breakdown for both DFS and season-long Super Bowls, and so that I could have pricing for the full week all in one place. Instead, DK broke up the slates offering a Saturday (3 Games), a Sunday (11 Games), and a Saturday-Monday slate that only has one game from Saturday on it. I'm still going to write up all 16 games for the benefit of myself (made 1 out of 3 Super Bowls and playing for 3rd place money in another) and others. Below is the screenshot of the top 7 plays based on match-ups. Let's go game by game and see how it holds up when considering all other factors.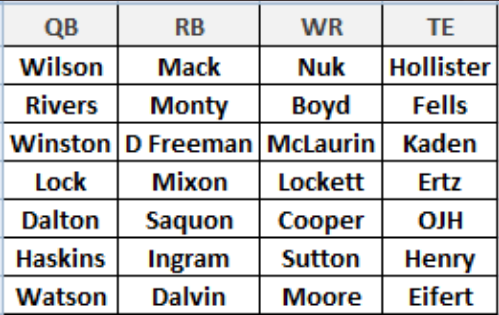 Review
"Chalk, Pivots, and Punts" is an NFL DFS series focused around main slate GPPs. We go game by game looking at potential chalk plays to pivot away from, and perhaps discover some diamond in the rough type punt plays to add a differentiation piece to our builds. Each game will have a brief write up and will include the team's projected point total and Vegas Implied point spread as of the time of writing. Here is a link to a Google Sheet that presents data I collect throughout the season breaking down points allowed to specific positions, and displays home/road splits, as well as the combined data. Below are links to the final data from last year I posted to Twitter.
Link to Tweet: Chart showing where defenses allowed fantasy points by position last year
Link to Tweet: Chart showing how defenses allowed TDs by Passing & Rushing last year
When discussing pivot plays, it's not always as simple as saying "Player A" is chalk so pivot to "Player B". Pivots can be a pivot from one player to another player at the same position, a pivot from one position to another, or just a way to pivot to the other side of a game that everyone else might be heavy to one side of. Simply put, the pivots will not always be direct pivots, more like other ideas to consider in the macro-view of the slate.
Process
The process I use for this article and for selecting my player pool starts with the data I collect and chart. The match-up chart and individual match-ups are the first layers of the onion. Once we have that peeled we should have a sizable player pool to work with. The next step is to reconcile that data. I use the Google sheet above to reconcile the match-up chart by looking at what the opposing teams did to allow those numbers. Who did they face to get there? What were the game environments like? I try to watch as many games as I can, but I can't watch them all, so I do a lot of reading from my Beat Writer list to keep up with injuries, changes to the way the team is playing, and look for other general trends to consider. Using Fantasy Data's resources helps get a snapshot on a team and player level for the offenses to see what type of numbers they are putting up. Then, it's about identifying what the top plays are for the slate, and how heavily they will be owned. This is where we need to have some pivots in our back pocket, and if necessary some punts if we want to jam in a bunch of elite plays and have to look for a value guy to put up 10 or more points. Game theory, contest selection, and roster construction are the final challenges as we try to put it all together. This where we win or lose.
Below is my Chalk, Pivots, and Punts Chart based on my opinion of the slate and what the field will likely be on this week.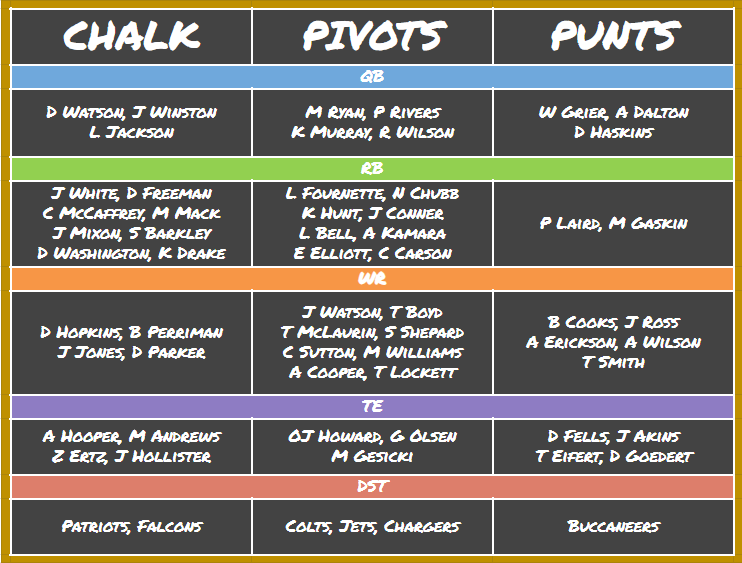 Let's get after it...
Playoff Implications
Going to start this out by getting the playoff picture out of the way so that we have a single spot to look for implications of each game instead of scrolling through each match-up for it. In the AFC, the Ravens need one more win to clinch home-field advantage throughout the playoffs so I would assume all starters play this week. The Patriots and Chiefs are still fighting for the #2 seed and home-field until the Conference Championship game so they will have all hands on deck this week. The Texans secure a division title with a win against Tampa this week. Buffalo needs to beat the Pats and then have Miami beat New England next week to win the AFC East. The Steelers need to win out to secure their playoff spot and can be chased down by Tennessee. There are some 6-8 teams with slim hopes still alive, such as Cleveland and Oakland. Everyone else in the AFC is planning their winter vacations.
In the NFC we have Seattle and San Francisco still trying to secure their spot as the #1 seed in their division as well as the overall conference #1. Both teams would play a head to head showdown for those honors in week 17 if they both win this week. The Packers are going to win the NFC North with a win in one of their next two games and still have an outside shot at the #1 seed if the Seahawks and 49ers lose this week, although I'm not sure they'd have a tie-breaker over Seattle if Seattle beats SF and the Pack win out. The Saints do have the opportunity for the #1 seed in a similar fashion as discussed with Green Bay. The Cowboys and Eagles are fighting for the only representative from the NFC East and the #4 seed. The Vikings and Rams are fighting for what is likely the final wild card spot, unless the Vikings catch Green Bay from behind.
Saturday (3 Games)
Houston Texans (26.5/-3) at Tampa Bay Buccaneers (23.5/+3) [50]
The Texans are still playing for the playoffs and will take on a dangerous Bucs offense that will be without their top two receivers but have been making improvements on defense. The season-long stats show this as a great match-up for the Texans passing game and a bad match-up for their running game. Something called a Wes Hills punched in two touchdowns against this stingy Tampa defense last week, and there have been other runners who have done fairly well in spots against them this year, but this is not where I'm going to look for help in season-long leagues. In DFS, Hyde and Duke make for excellent low-owned pivots on the short slate. However, I'm more focused on Deshaun Watson ($7000) and his receivers in this match-up where we should expect most (all) of the explosive plays to come from. Both Watson and DeAndre Hopkins ($8500) placed in the top 7 for their positions when reconciling the match-up chart. While Tampa's youngsters in the secondary have been getting better each game they are still no match for veterans like Hopkins, Will Fuller ($5900), or Kenny Stills ($4400). One of those three should have a monster game while there is room for another of the trio to put up a useful score in the 3 game slate contests and season-long. Watson has a struggling offensive line in front of him and has absorbed the 6th highest sack total in the NFL this year. He will face a Bucs defense that ranks 4th in QB hits. "Texans TE" stands out as a top 7 play for the whole week and would stand to benefit if Watson is looking to get rid of the ball quickly and as end-zone targets. Darren Fells ($3000) gets the most snaps for the position but Jordan Akins ($2900) has been seeing a few more targets on average compared to Fells over the past few weeks making this more of a guessing game than a sure bet.
Jameis Winston ($6900) has been almost an automatic 300-yard passer in every game this year, failing to reach that mark only 4 times this year. He's thrown for over 450 yards in each of his last 2 games but will have to do so without Mike Evans, Chris Godwin, and Scotty Miller this week. That leaves him with guys like Breshad Perriman ($6000) (who went bonkers last week), Justin Watson ($4600) (who Jamies said reminds him of Mike Evans, to which Leftwich scoffed), and Ishmael Hyman ($3000) from what DK has available. While a lot of folks will chase that Perriman box score (which is fine if we do as well) there is another guy who popped on the match-up chart this week as being in a good spot that may come in lower owned and that's O.J. Howard ($4000). Howard has been a major disappointment this year and if the Bucs are without their starting left-tackle Donovan Smith again, then OJH may be asked to block a little more. Cam Brate ($3500) is always a threat in the end-zone and is a guy Winston has trust in, giving him some upside with the receiving corps not what it should be. As mentioned above, the Bucs are getting to the QB and Watson is going down often when defenses do get to him. Using the Bucs DST ($2300) in DFS this week makes some sense.
Buffalo Bills (15.5/+6.5) at New England Patriots (22.0/-6.5) [37.5]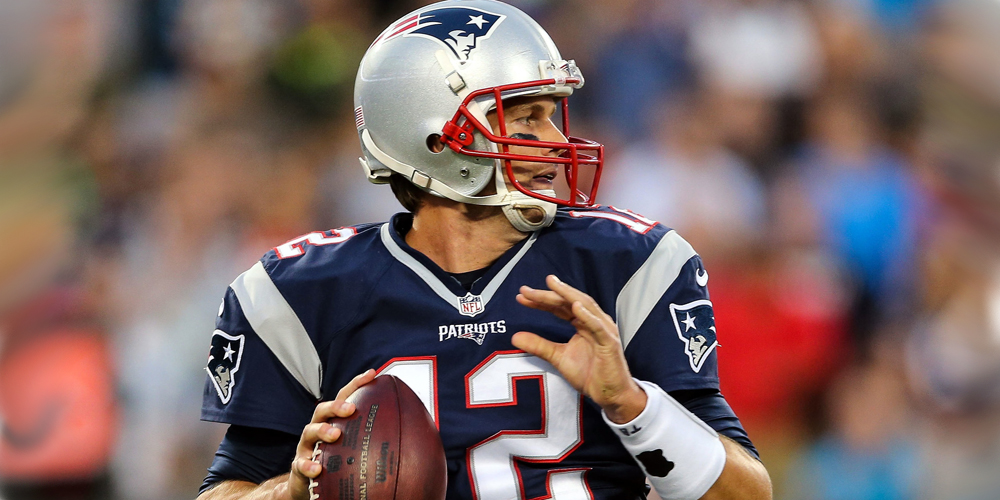 Unsurprisingly, this game between two of the elite defenses in the NFL comes in with the second-lowest implied total for the week. Neither offense does anything special and tends to do just enough to get by. This game will be off the radar for most DFS players this week, aside from a few one-offs. Even contrarian players are not likely to dive too deep into this one. Both of these secondaries can shut down their opponents and both rank in the bottom 3 for yards per completion making it difficult for teams to put up great passing stats. If Jason McCourty is out again, then it could help Buffalo a bit. I would guess that Stephon Gilmore will follow John Brown ($5700) around making him someone most DFS players will avoid (risky/contrarian pivot option). Cole Beasley ($4800) will likely see Jason McCourty if he plays, otherwise he should have a beneficial match-up against J.C. Jackson or Patrick Chung in the slot. Isaiah McKenzie ($3000) should draw either Jason McCourty or J.C. Jackson, or whoever is healthy and not Gilmore or a slot corner, which could make him a reasonable punt option on this small slate. Teams have been trying to go heavy against New England over the past couple of weeks to get their run games going. Joe Mixon found success when the Bengals applied this approach last week. Devin Singletary ($5500) should get plenty of touches in this game and gets the targets to buoy him a bit. With Gurley being the only workhorse back for the 3 game slate, we're going to have to take chances on some of the other committee backfields allowing Singletary to remain in consideration for DFS, but not so much for season-long. Josh Allen ($5300) averages 12.7 points per game in his two career starts versus New England. He ran in one TD this year but threw 3 interceptions in that game. He's one of the bottom three QBs for this slate making him more of an MME play than a small-batch or season-long option.
The Patriots offense has been in low-event style of play for most of the season. Lately, the most reliable play from this group has been James White ($5800), and if we look at the match-up chart, he stands out. The Bills allow the NFL's highest percentage of targets to go toward the RB, they allow the second-most rushing TDs (on the 3 games slate), as well as the third-most fantasy points to RBs on the slate. Besides Gurley, White looks like the best play for the 3 game slate. The Patriots receivers are difficult to trust beyond Brady's favorite guy, Julian Edelman ($6400). They started getting N'Keal Harry ($4000) more involved last week and Mo Sanu ($3800) saw the most targets of anyone on the Pats a week ago. Plus, there are Sony Michel ($4600) runs and whatever touches Rex Burkhead ($3600) is destined to take away from everyone else. The Patriots are a great opportunity for MME players to catch something useful by spreading out exposure to everyone but are tougher to trust for players that only run out a handful of lines. The Patriots DST ($4000) looks like the top option on the slate, as they usually are.
Los Angeles Rams (18.75/+6.5) at San Francisco 49ers (25.75/-6.5) [44]
This game is on both the 3 games slate as well as the Sat-Mon slate and holds playoff implications for both squads. The Rams went heavy against Dallas last week and gave Todd Gurley ($6300) 96% of the offensive snaps and all of the RB work from the backfield. The 49ers were down several players on defense last week and we'll have to see what the final injury report reveals to determine who is likely to make the biggest impact for the Rams. Gurley is a good place to start with, since he's likely to get most of the opportunity at RB on the small slate. Last week, Julio Jones had a monster game against the depleted 49ers secondary and his role could be filled by Robert Woods ($6200) for the Rams. However, it sounds like Sherman and K'Waun Williams will return to the line-up making it a tougher match-up than Julio saw. Cooper Kupp would line up against K'Wuan Williams, which is not a great match-up for Kupp (who managed only 17 yards in the week 6 meeting). Gerald Everett ($4000) is set to return, which may put a dent into the massive opportunity Tyler Higbee ($5000) has found for himself over the past few weeks. Brandin Cooks ($4300) will go over-looked and does not stand out as a great play but no one else will use him, so he could provide an edge on the small slate. Gurley and Woods are the best options if you're looking to roster a Ram.
If you're playing anyone from the home team, then you're likely looking at George Kittle ($6500) and possibly Raheem Mostert ($6100). They have been the most dominant performers for San Francisco over the past few weeks. Others to consider here will be Emanuel Sanders ($5500) or Deebo Samuel ($5100), one of whom will see Jalen Ramsey more than the other - likely Sanders. Sean McVay is a former Shanahan disciple and has played him twice a year for the past 3 years so he and Wade Phillips will be plenty familiar with the concepts Shanny runs that break guys loose for big plays. I would expect this game to be tighter and lower scoring than what Vegas has implied (the total has already gone down a point since I wrote this section) which could lead to only one or two players (in aggregate) being valuable from both sides, and it's probable that either the 49ers DST ($3400) or Rams DST ($2500) is one of the better plays for any of the available slates that include this game. MME and contrarian builder will want to build with the opposite in mind.
Sunday (Main Slate - 11 Games)
Jacksonville Jaguars (19.75/+7) at Atlanta Falcons (26.75/-7) [46.5]
There's not much to like on the Jaguars side of this game, even after they won in the sentimental last game in Oakland for the Raiders last week. The Falcons defense has turned completely around under Jeff Ulbrich and will be a greater challenge for Jacksonville than the Raiders were last week. Leonard Fournette ($7200) is always in play due to his heavy usage and his steadily declining price tag. If you're in your season-long Super Bowl, then you're likely playing Lenny. The Jags receivers have a rougher road to points with the Falcons shutting down the last three QB/WR groups they've faced (NO, CAR, and SF). The only players to post usable scores over the last three weeks were TEs Ian Thomas and George Kittle. Jacksonville does not have a decent TE to rely on for fantasy purposes leaving this opportunity unfulfilled. Depending on the slate you're playing, this could be a team to avoid except for MME and contrarian builds.
The Falcons should be able to control their home finale by leaning on Devonta Freeman ($6000), who is under-priced for the match-up and will be chalky. If they need to pass, then those looks should mostly go to Julio Jones ($8000) and Austin Hooper ($4400). Matt Ryan ($6200) shouldn't be busy enough to warrant major consideration here but he will be in the lower-owned group of high-upside QBs for the main slate. Partnering Ryan with Julio or Hooper would be a way around the Freeman chalk, if your game-script falls into a closer battle than the 7-point win that Vegas has implied for Atlanta. The Falcons DST ($3200) is a solid option this week.
Baltimore Ravens (29.5/-10) at Cleveland Browns (19.5/+10) [49]
As Kenyan Drake reiterated last week, all you have to do to beat the Browns is run the ball. The Ravens excel at this and will use Mark Ingram ($6800) and Lamar Jackson ($8000) as much as possible while mixing in the back-up RBs a bit as well. This should be Jackson's last start of the season, however, we did see the Browns go into Baltimore last year and nearly pull out a win in the regular-season finale so we can't just make this assumption. The Browns could make this a game and force Lamar to throw a little as well. If he does, look for him to target his favorite guy Mark Andrews ($5900) in the middle of the Browns defense, where they are the softest. Andrews leads all TEs with 11 end-zone targets on the year. The Browns are pretty solid against wide-outs, and I don't see myself looking to play any of the Ravens low volume group here, but you could make a case for taking a shot on Marquise Brown ($5200) at the price point for his explosiveness. He won't need high volume if he can take one or two long plays to the house. The Ravens DST ($4000) will cost you but are one of the better plays on the slate.
It's hard to imagine the Browns passing game, and Baker Mayfield ($5400) in particular, going for 376 passing yards and 3 TDs again (as they did nearly one year ago to the day). Instead, I would imagine the Browns try to lean on the running game and use a combination of Nick Chubb ($6900) and Kareem Hunt ($5500) to keep the game manageable and close for as long as possible. If the Browns have to dig themselves out of an early hole, then the passing game will have to step up, but the results may not be optimal enough for fantasy scoring. The Browns passing game are reasonable options for MME and contrarian builders looking for the lowest owned stacks to pass the field with low probability plays, but are less than ideal for season-long. The Browns RBs pricing is interesting to me and would be more of where I would go if shooting for the contrarian plays here.
Carolina Panthers (20.25/+6.5) at Indianapolis Colts (26.75/-6.5) [47]
The Panthers will be turning to this year's 3rd-round draft selection Will Grier ($4300) as the starting QB this week as they try to evaluate their QB situation heading into next year. Normally, I consider this type of a move a downgrade to everyone around the rookie QB being thrown to the fire, but then we had Gardner Minshew disprove that theory this year. We're dealing with an unknown commodity with Grier and his price point is easy to like if you're willing to bet on him having a solid-to-good game. If you're in your fantasy super bowl or are a small-batch DFS player, then this isn't the play you seek. If you're an MME or contrarian style DFS player, then Grier is someone you're going to want exposure to. Most of the field is going to fade him because he is an unknown playing on the road against what has been a good defense for parts of the season. Some of the field will buy him at the price and hope for the best. That second group will be small though, so take some shots with Grier in MME. All Grier has to do is complete passes to Christian McCaffrey ($10,100) and let him run after the catch to help his cause. Looking at his NFL.com draft profile indicates he may be aggressive with his throws but may not have the arm strength to make them with accuracy. The Colts are likely to hammer the ball against the Panthers non-existent run defense and shorten the game allowing less plays for both sides here. It may not be until the 4th quarter that the Colts have a large enough lead that Grier will have to throw on every down to catch up. This type of game flow will keep me off the receivers but I'll still have McCaffrey, Greg Olsen ($3900), and possibly some Grier shares in my lines this week. For season-long leagues I have D.J. Moore in both leagues I'm still alive in and will likely start him there.
The Panthers just cannot stop the run right now and they will not have any easier of a chance against this Colts offensive line. Marlon Mack ($6200) stands out like a beacon when scanning the match-up chart where Carolina has three categories shaded blue (elite match-up for the opponent). His price tag should make him super-chalky as well. There are folks out there that will fade Mack because he burned them last week and because he's not involved in the passing game. Mack will need to reach the 100-yard bonus and score 2 TDs to get to 25 or more DK points this week, which is great-but-not-a-smash score. At the price, and with the match-up, I'll have a few shares but he may also be someone to fade in case he doesn't hit and is >30% owned in tourneys. The Colts have nothing to fight for in this one so I don't have a ton of interest anywhere else on their roster except for the Colts DST ($3300) as a stacking partner with Mack.
Cincinnati Bengals (23.5/-0.5) at Miami Dolphins (23.0/+0.5) [46.5]
The defenses on both sides of this game allow for plenty of opportunity to mine a few handy plays for roster construction, mainly in the running games for both sides. For Cincinnati Joe Mixon ($6600) popped out immediately for me when I was writing out my top plays prior to looking at pricing, and now after seeing pricing I think he's still a great play but we'll be holding lots of hands with him in our lines as he should be one of the top chalk plays of the week. Andy Dalton ($5200) pops as well. Dalton is playing for a starting job on another team next year and could make an impression on Miami as a free agent signing with a good performance here. In lines where you're playing Dalton the obvious choice to stack him with would be Tyler Boyd ($5800) (who is way too cheap for this match-up) and with a deeper dive into the usage of Bengals receivers of late we could consider Alex Erickson ($3300) in this spot as well (5 or more targets in 4 out of his last 5 games). Miami allows a high number of explosive pass plays to WRs (5th most) which could give us a John Ross ($4200) week in this spot. Looking at the raw numbers for passing TDs allowed and multi-TD games puts all of the Bengals pass-catchers on the radar, including Tyler Eifert ($3200) who has long been a Dalton favorite in the end-zone. According to our Advanced Metric for TEs, Eifert has 6 end-zone targets this year (10th among all TEs).
The Dolphins have 2 more wins than Cincinnati on the year, making it unlikely they will try to tank this one to improve draft position to get Burrow with the #1 pick next year. He seems destined to remain a Tiger/Bengal. The Dolphins will be playing for 2020 jobs here or elsewhere. They have a good shot to impress in this match-up that usually starts with teams running all over the Bengals defense. Patrick laird ($4600) shared an even amount of snaps with Miles Gaskin ($3800) last week but was given 5 more opportunities in that game. The Dolphins should look to get both men involved again here as they try to see what they have in the backfield for next year. This makes either guy a risky play but with with the Bengals run defense there is room for one to have a good score for their price tag. Devante Parker ($6800) is 45 yards short of 1,000 on the season and should be able to get that and more against a Bengals secondary that cannot maintain integrity in their assignments, allowing the highest rate of explosive plays to WRs in the NFL. The Bengals are allowing the 7th highest rate of explosive plays to the TE position as well, making Mike Gesicki ($3600) an interesting play.
Pittsburgh Steelers (20.0/-3) at New York Jets (17.0/+3) [37]
At first glance, this looks like a game to avoid. Two mediocre offenses are at play with the Steelers getting the better match-ups against their opposing defense. The Jets run defense has been a wall for most of the season, then Mark Ingram put up 23 points on them with 76 rushing yards. That's not exactly shredding them up but does show some potential for James Conner ($6500) to be able to break-through for a solid score with potential for more if we're looking at just the 11 game main slate RBs. Conner should go low-owned because of the season-long data the Jets run defense presents and his price point is around some other backs that will be much chalkier. He's a pivot option to keep in mind if you're looking for differentiation. The Jets defense (and team, really) has had the longest injury lists over the past couple of weeks that I've ever seen. They should get a couple those guys back this week but one of the areas hit hard has been the secondary. This should open an opportunity for at least one Steelers WR to post a nice score. However, the things working against the WRs is the team's run-heavy play-calling over the past three weeks (48.8% - 3rd highest run percentage over last 3 weeks), an inexperienced QB, and the possible return of JuJu Smith-Schuster ($6600). JuJu will likely see enough targets to keep Washington and Johnson from having a big game but not enough to post a big score for himself. If JuJu sits, then I like James Washington's ($5300) usage from last week (11 targets) and his big-play potential slightly more than Diontae Johnson's ($4700) more stable target floor.
DraftKings is giving us the Le'Veon Bell ($5800) revenge game at his lowest price of the year. Pittsburgh is not a defense we often look to challenge with the RB position but the "former employer who didn't pay the man" narrative will give this some juice. The Steelers defense combined with Adam Gase calling plays does not peek my interest for anyone else on the Jets offense this week. The Jets DST ($3000) seems like a decent pivot option for the price. They are a home team in a game with the lowest implied total for the Sunday main slate.
New Orleans Saints (26.25/-2.5) at Tennessee Titans (23.75/+2.5) [50]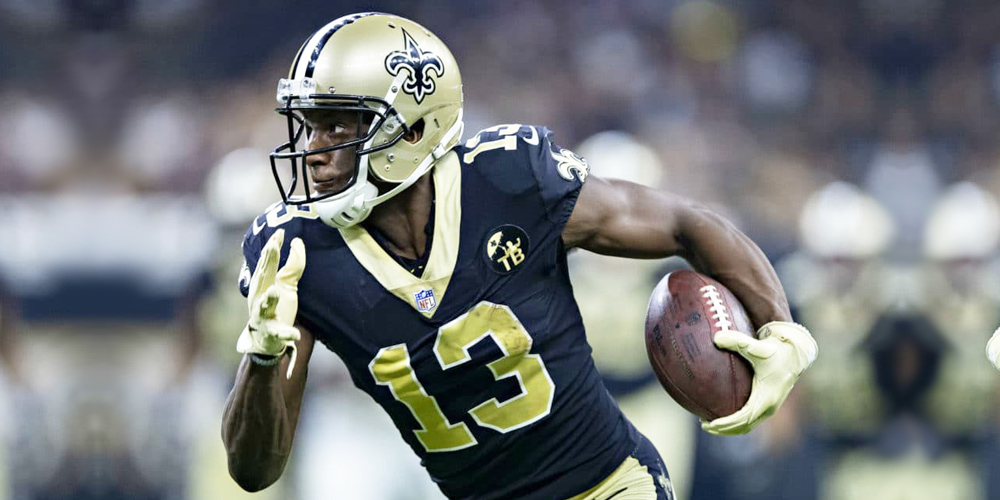 Drew Brees ($6900) indoor/outdoor splits are discussed every time he goes outside and the total data shows Brees has a major decline in production when leaving the Superdome. On top of the outdoors issue, there may be some weather to deal with. The implied total on this game nearly tops the slate so we will have to see if the weather does play a role and the total starts moving down (it has moved down half a point after writing this). Brees could go low owned due to the splits, his pricing, and the possible weather. I'm not sure I'll get to Brees but I like the idea from a contrarian perspective if you believe the implied total. The Titans seem likely to be without Adoree' again. If he does play the coaches have said he'll be limited to a "third-down role". This is the opening for Michael Thomas ($9300) to smash this week. Thomas tends to pay off his salary more often than not and is coming off two straight 33 point games against some tough defenses. His salary will make him harder to get to this week and will require an encore 30+ point performance to pay it off, which is within his reach. For a lower-priced play from the Saints offense we should look at what Stills, Pascal, Dede, and Tyreek have all done in recent weeks against the Titans by posting DK scores of 18.5, 20.9, 14.9, and 36.0 as their team's primary slot receiver. Tre'Quan Smith ($3500) has been the primary slot receiver for the Saints since he returned to the line-up in week 10. Tre'Quan's game logs are ugly so we would have to play him knowing he could put a hole in our lineup but he could be a huge hit for a minimal investment in this Vegas implied shootout. Alvin Kamara ($7500) (#1 in targets per game for RBs) and Jared Cook ($5000) (2nd in end-zone targets for TEs with 9) are the only two other guys on the Saints besides Thomas who see regular volume and would be safer plays than Smith but come at a higher premium.
The Saints defense has not allowed a 100-yard rushed in 40 straight games. These are the type of stats that seem to get reversed as soon as they are pointed out. Tennessee has a solid group along their OL and Derrick Henry ($7700) is a grown-ass man. The Saints may not have allowed a single player to rush for over 100-yards but they have allowed 10 teams to eclipse that total this season including 151 by the Bears and 148 from the Texans. The Titans will look to keep the high-powered Saints offense off the field for as long as they can run the ball with Henry and whatever Ryan Tannehill ($6600) can do for them through the air. A fun match-up to watch will be A.J. Brown ($7000) versus Marshon Lattimore. Lattimore allowed 22.0 PPR points per game over his first three games of the season. Over his next 8 full games played has only allowed an average of 6.2 PPR points per game with just one game above double digits (14.8). Brown's price is a bit steep for this match-up but he's in play if you think the score can match the implied total and he finds a couple of those big plays he's been creating lately (60+ yard play in 3 out of his last 4 games). Similar to the Saints, Tennessee has been running a highly condensed offense down the stretch where we're throwing darts in the dark if we bet on any of their other pieces to provide us with a usable score.
New York Giants (19.75/+1.5) at Washington Redskins (21.25/-1.5) [41]
The Redskins defense has allowed 34 and 38 DK points in back to back weeks to their opponent's #1 RB (Aaron Jones and Miles Sanders, respectively) pointing us directly at Saquon Barkley ($8300) here. Barkley just had a 33 point game of his own last week and is great play for the slate. He'll likely be a bit chalky though. Daniel Jones ($5900) makes his return as the starting QB this week. Jones brings a rushing floor and a more aggressive passing style (2nd in the NFL) than Eli does. However, Jones also comes with at least one turnover in every game played, including 6 straight games where he has fumbled (not always a fumble lost) with 4 of those games having multiple fumbles. If you play the Giants passing game here, then you can play Jones "naked" (due to him having three viable passing options) or with one or two of his receivers. Darius Slayton ($5500) gives you the most volatile of the trio. Slayton has posted two games over 35 DK points but has been somewhat of a dud in the other games (next highest scores after those two 35's were a 19.0 and a 16.2). Sterling Shepard ($6100) sees steady target volume (6 or more in every game and 8.4 average per game) and Golden Tate ($4800) comes with the higher floor potential (only 2 games below 11.8 points this year). The Redskins have some injuries depleting their secondary so all three of these guys should be kept in mind while building rosters this week.
Two Redskins offensive players popped out when I was reconciling the match-up chart to start the week. Terry McLaurin ($6200) faces a defense allowing the second-most raw and adjusted fantasy points to opposing #1 WRs. Dwayne Haskins ($4700) sees a boost on those numbers with the Giants allowing the 3rd highest DVOA against the pass, the 4th highest raw and adjusted fantasy points to QBs and the 5th highest average passing TDs allowed per game. The Skins are not an offense I have targeted often (ever?) this year but I will have these two ready to go if I end up making a handful of builds this week.
Detroit Lions (16.0/+6.5) at Denver Broncos (22.5/-6.5) [38.5]
The Lions have an implied total of 16 points, and as low as that is, it still seems like they will struggle to get there against a stingy Broncos defense in the altitude. The Lions could get Kerryon Johnson ($4900) back this week, and if they do it's fair to question how well-conditioned he will be and how many reps he would see, making the backfield an even bigger clusterfunk than it is. The best players available for the Lions on offense right now are Kenny Golladay ($6500) and Danny Amendola ($4900). Broncos shut-down corner will likely travel with one or the other during the game but may not necessarily shadow one the whole time. Both guys are off the radar for me here. I tried to like one of the Lions TEs for a cheap punt option but both Thomas and James appear to be splitting the targets, making neither a clear choice.
The Broncos offense was squashed by the Chiefs defense at Arrowhead last week after showing signs of life the two weeks prior. The Lions offer a chance for them to get back on track with both Courtland Sutton ($6200) and his QB Drew Lock ($5600) standing out as terrific options per the match-up chart. Sutton finally broke through the single-digit target ceiling he has been capped at all year and saw 10 targets come his way in a game Denver was chasing last week. They shouldn't have to chase this one and will have the opportunity to rely on their run game a bit here, however, Sutton still belongs in our player pool at that price. Lock isn't a "lock" play but he should be low owned and has a better match-up than Haskins (who was just written up above). We'll be paying much more for Lock than Haskins though, so that's something to consider. The Broncos DST ($3500) is the 4th most expensive on the slate but has shut-out potential and are an all-around solid pick if you have the salary for them.
Oakland Raiders (19.25/+6.5) at Los Angeles Chargers (25.75/-6.5) [45]
With Jacobs ruled out, a lot of folks are going to roster DeAndre Washington ($4000) for the salary savings. It's not a bad play from that angle since all he really needs is 16 points to post a solid "4x" score for the price. Just keep in mind a lot of other rosters are going to have Washington in them. One nice thing about Washington is the Raiders utilize him in the passing game more frequently than they involved Jacobs and the Raiders don't have that many other weapons to work with. Derek Carr ($5300) prefers to throw to his RBs and TEs, making Washington and Darren Waller ($6100) the best DFS options here. Waller is over-priced for the match-up but he should see a ton of targets.
Philip Rivers ($5700) has the second-best "on paper" match-up for the whole week. The Raiders defense allows the second-most raw and adjusted fantasy points to opposing QBs, the second-most TD passes, and a 71% multi-passing TD rate (tied for most). Rivers has an arsenal of top-notch weapons to target with Keenan Allen ($6300), Mike Williams ($5000), Hunter Henry ($4700), and Austin Ekeler ($6100) all viable stacking partners and/or one-off plays and none are over-priced for the match-up. Keenan Allen always stands out as a solid play but for the cost, I think I would rather go with mike Williams at receiver here. Allen has had 3 "solid" games against the Raiders in the last two years. However, with mike Williams, we have a greater chance of reaching the moon. Williams has been seeing his target share increasing over the past few weeks and when using the FantasyADHD Air Yard Evolution tool to view the last 4 weeks for the Chargers Mike Williams stands out considerably with nearly 50% of the teams Air Yards, a 20.4 aDOT and a WOPR of 0.653. When you compare those numbers across the league over the last 4 weeks that's the 3rd highest MS Air (behind Diggs and James Washington), the second-highest aDOT (behind Lockett - minimum 8 targets), and the 14th highest in WOPR among WRs. These are impressive numbers indicating a big game may be coming and he has the right defense coming to town to allow it. The Raiders offensive line is decimated right now and will have to figure out how to keep Ingram and Bosa away from Carr making the Chargers DST ($3100) one of my favorite options of the week.
Dallas Cowboys (24.0/-1.5) at Philadelphia Eagles (22.5/+1.5) [46.5]
The schizophrenic Cowboys head north to face the Eagles in a game with major playoff implications as these two are fighting for the only spot in the playoffs for their division. The Cowboys have way more fire-power on their offense than Philly does right now but only come in as a point and a half favorites. Since their bye week, the Eagles have lost to two playoff teams, got beat by Miami and struggled with two other bottom feeders (WAS & NYG). As long as Dallas doesn't shoot themselves in the foot, then they should be able to hit their 24-point implied total and get a win. The question for us to solve is whether any of those 24 points will come from a concentrated source. The match-up chart points us to Amari Cooper ($6700) and Amari would like to oblige us telling reporters it would be a good idea to get him going early. Dak Prescott ($6400) is 5-2 against the Eagles in his career (5-0 with Zeke in the line-up) and seems to be nursing a sore shoulder through the practice week. However, Dak is expected to play and be fine. Cooper still makes more sense to me as a one-off play rather than stacking with Dak. Ezekiel Elliott ($7900) totaled 96 rushing yards in his first career game against the Eagles and has rushed for over 100-yards in each of his 4 games against them since. He is a strong pivot play and maybe fed more if they try to protect Dak's throwing shoulder.
The Eagles offense is one of, if not the most depleted offensive skill groups in the NFL right now. Zach Ertz ($6400) is the only regular starter they have left. Ertz's game logs against Dallas over the past couple years are not pretty, except for his home match-up with Dallas last year when he caught 14 of 16 targets for 145 yards and 2 touchdowns in a losing effort. With the magnitude of this game it would stand to reason Wentz could hyper-focus on Ertz again in this game as his most reliable weapon in a must-win game. Dallas Goedert ($4100) was also active for that monster game Ertz had but he did not see a single target (he was only on the field for 27% of the snaps). Goedert was only half-way through his rookie year then and has since caught a TD in each of his other two games against the Cowboys. Goedert has seen at least 6 targets in each of his last 5 games making him a viable option this week at the TE spot. Miles Sanders ($6400) should see the bulk of the RB duties again this week. Sanders received 71% of the snaps last week en route to a 38 point filleting of the Redskins defense. The best way to attack the Cowboys defense has been through the middle of the field giving us Ertz, Goedert, and Sanders as the top options for Philly.
Arizona Cardinals (20.75/+9.5) at Seattle Seahawks (30.25/-9.5) [51]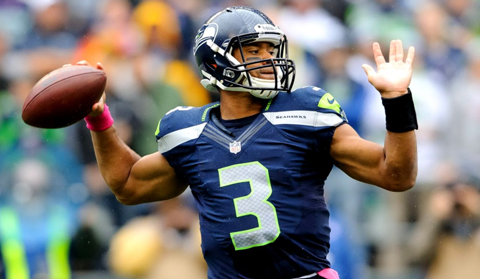 Kenyan Drake ($6300) made people a lot of money last week and will be highly coveted again based on the match-up and box score chasing. The Cardinals acquired Drake before their week 9 game against the 49ers, during which time their "starter" David Johnson ($4700) was injured. Johnson came back from injury the following week but wasn't quite right. The next week Johnson didn't receive a single touch. Drake has handled 80%, 65%, and 75% of the snaps over the past few weeks while Johnson's touch counts have declined from 6 to 5 to 3 over the last three weeks leaving Drake as the clear starter going forward. He's in a good spot again this week and as of Thursday the Seahawks had Clowney, Wagner, and Diggs listed as Did Not Practice while Kendricks has been limited. If the Seahawks are without these guys it improves Drake's chances of putting together a very high score for his price. Kyler Murray ($6100) has shown a pretty solid floor with some nice upside games this year and would also benefit from having less of the Hawks best defenders on the field in this game. Seattle is allowing the 4th most passing yards with 271 per game but keep opponent's passing TD numbers low. Murray can make up for that with his feet as he has gone over 50 yards rushing twice in his last 4 games and four times on the year (adding 3 more games over 30 rushing yards) with 4 total rushing TDs. If betting on Drake and Murray to chew up Seattle on the ground, then the Arizona receivers don't have much upside. However, if Arizona is chasing this game from the start they come into play. Seattle's lack of passing TDs allowed and Murray's ability to spread the ball around don't make a single Arizona receiver stand out. If going here, then Christian Kirk ($5600) is the top big-play option with Larry Fitzgerald ($4200) a "hope for the best at low cost" option.
Seattle gets the "TE Flow Chart" defense this week after Arizona allowed former teammate Ricky Seals-Jones to catch two TDs on them last week after RSJ had done next to nothing the rest of the season. Jacob Hollister ($4200) did not play in the previous meeting between Seattle and Arizona so he will be getting his first crack at them this year. He's priced up for the match-up, as expected. Meanwhile, Russell Wilson ($7000) gets the honors of taking a run at the worst pass defense in the league. Wilson only went for 14.3 in his game against Arizona this year and hasn't had a big game against them since week 16 of 2016. Even though the match-up sets up in Wilson's favor, his offense's playstyle will hinder his output as it attempts to grind Arizona down with the run (Seattle has the 4th highest rush rate in the NFL). This makes Russ at his salary a higher risk than other passers that have taken on the Cards. Perhaps this leads to an opportunity to snag a great game from him at lowered ownership since the field mostly prefers to pay down at QB. If the passing game does hit, then Tyler Lockett ($7600) would likely be the biggest beneficiary. Lockett will run most of his routes against rookie Byron Murphy in the slot (and outside in 2 WR sets). According to PFF data, Murphy allows the 2nd highest fantasy points per route run. Lockett has seen low volume over the course of the season and the high price here may lead to lowered ownership on both him and Russ as a stack. Russ and Lockett are a high-cost/high-risk combo but have the match-up for it to pay off. Chris Carson ($8500) should continue to dominate snaps and touches from the Seattle backfield. Carson was the only Seahawk to score 20+ points in the previous meeting between these teams this year and he has run for 100+ yards and a TD in each of his two career games against Arizona.
Sunday Night (1 Game)
Kansas City Chiefs (25.25/-6) at Chicago Bears (19.25/+6) [44.5]
This game is not on the main slate and can be played via the Sat-Mon or Prime Time/Showdown slates on DraftKings. The Chiefs enter this game with an opportunity to improve their playoff seeding by earning a win. These two teams have similar offensive philosophies (Nagy is a former Reid disciple). The discrepancy between their success can be attributed to one team trading up for Mitch Trubisky, thus allowing Patrick Mahomes ($6800) to fall to the other. Kansas City has more talent across their offensive skill positions than Chicago and Spagnuolo has their defense operating at playoff-level intensity over the past few weeks. The Chiefs offense ranks 9th in explosive pass play rate, while Chicago is 5th in the league at not allowing their opponent to achieve them. Tyreek Hill ($7900) has the speed and agility to change the dynamics of a game with one play giving the Chiefs a unique advantage. Travis Kelce ($7000) comes in at a Gronk-ish price tag this week but is a volume-driven, elite play. These three make up the majority of the fantasy scoring opportunity for the Chiefs offense and all three have to be considered, then weighed against price and what they allow you to do during roster construction. The Chiefs DST ($2900) sets up as a solid play for the big slate and season-long leagues.
Matt Nagy has tried to emulate the Chiefs offense when he can. Unfortunately, Mitch Trubisky ($5800) has not turned into the prospect they thought they were getting when they traded away 4 picks to move up one spot to get him. The Bears passing game faces a defense that has been good at taking away explosive pass plays, allows the 9th lowest YPA, 11th lowest passing yards per game, 10th lowest passing TDs, and 6th lowest opposing QB Rating. Trubisky is going to have to play as well (or better) than he has for the last 4 weeks (in which he's surpassed 20 DK points in each). He's going to have to find a way to get the ball to Allen Robinson ($6700) (3 out of his last 4 games with 10+ targets) through tough coverage. He's going to have to rely on David Montgomery ($5200) to churn out yards and keep the clock winding against the Chiefs. We'll likely see Tarik Cohen ($5100) (6 or more targets in 4 out of his last 5 games) get the ball out in space quite a bit here, where he can run after the catch. If we look at who has scored the most points against the KC defense of late, then Anthony Miller ($5900) appears to draw the best match-up of the offensive players. Edelman and Keenan Allen (primarily their team's slot receivers, like Miller) each scored 21+ against the Chiefs defense in recent weeks. Overall, this is a bad match-up for the Bears offense but they make for good contrarian plays if you're playing the short slates with this game on it.
Monday Night (1 Game)
Green Bay Packers (20.0/+5.5) at Minnesota Vikings (25.5/-5.5) [45.5]
Since Davante Adams' ($7800) break-out during his third season he has faced the Zimmer led Vikings 6 times. His average PPR points per game during this span is 15.4 which bumps up to 18.1 if we look at just the 4 games between 2017-2019 in this series. Those are solid numbers and he did get the DK 3 point bonus for 100+ receiving yards this year, which was not counted in the scores noted. If you have him on your season-long rosters, then you're playing him. If you're playing the Prime Time or Showdown slate, then you're likely playing him. Adams is too good not to use on a small slate. The Vikings have held a lot of running games in check until the last two weeks when they allowed The Seahawks combo of Carson and Penny to total 47.6 points followed by 26.2 from the Chargers backs. Aaron Jones ($7400) is still a risky play since he is not being priced down for the match-up (he was actually increased by $100). Jones makes for a contrarian pivot for the Prime Time slate, a contrarian MME play for the Sun-Mon slate, and you're probably starting him in season-long leagues unless you have better options. The place where the Vikings have allowed a lot of targets to flow is tot he TE. However, they have a strong DVOA against the position and have not been allowing TEs to run up high fantasy scores against them. Travis Kelce has been the highest-scoring TE against them since week 9 with 13.4 points and they shut down Hunter Henry last week. This does not bode well for the Packers committee of tight ends to post a great score. The points for the Packers should come from Aaron Rodgers ($6200), Davante Adams, and Aaron Jones with potential for Allen Lazard ($3600) to be helpful on a the Prime Time or Showdown slates.
Stefon Diggs ($6800) has averaged 18.4 PPR points per game versus The Packers defense over his entire career (2015-2019). A healthy Adam Thielen ($5700) has averaged 20.8 over the last 7 games (2016-2019) against the Packers, which includes some monster box scores. Thielen has been hampered by injury this season and hasn't shown the same juice we're used to seeing from him. Thielen is off of the injury list for this week but people are going to have a hard time trusting him, which makes him a great DFS play but a risky season-long play. Green Bay allows the 4th highest explosive pass rate to WRs making either (or both) Vikings receivers a good bet for a big play in this one. With Cook ruled out we have to wait on injury news to see if Alexander Mattison ($5700) will be the lead back or if we're heading toward a Mike Boone ($4900) and Ameer Abdullah ($3000) split. Abdullah will be involved with either back starting but will see less snaps if Mattison is in the lead role, as Mattison has pass-game chops. Kirk Cousins ($5800) has the more favorable match-up between the two QBs, if you're playing one of the short slates with this game on it.
STAY IN TOUCH
Sign up for FantasyData's newsletter and get awesome content sent to your inbox.
We'll never share your email address and you can opt out at any time, we promise.
---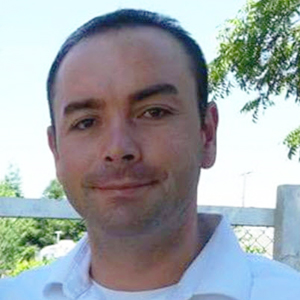 NorCal native Jesse Jones has been obsessed with fantasy football since first joining and winning a league in 1994. Always looking for an edge, Jess has been ahead of the curve mining data and building customized spreadsheet rankings and projections while others showed up to draft day asking for a pencil and a cheat sheet. As an avid NFL DFS, Bestball, and re-draft player Jess will work hard to find the edge you need to win in all formats. Jess is married to the wonderful wife of their 2 kids and enjoys traveling, playing tabletop games, and trying new craft brews. Let's make some money at this hobby of ours!