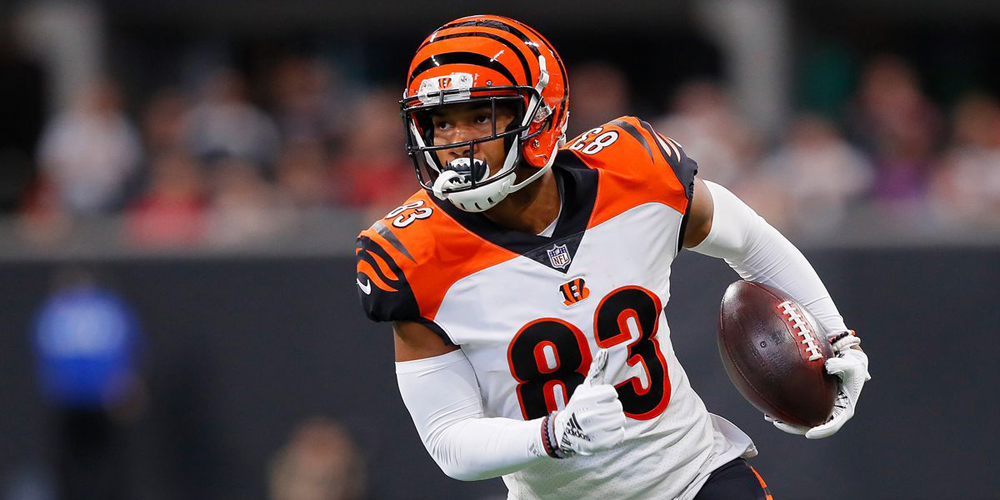 Dynasty Offseason Buy Low Targets
---
Dynasty Buy Low
The offseason is one of the most exciting periods for dynasty players. Startup drafts, rookie drafts, and trade windows open up and present an influx of activity among league mates. The period before free agency and the NFL draft offers a unique buying period to send out offers for players whose stock could rise significantly over the next few weeks and months, depending on the outcomes of free agency and the draft.
Take advantage of rumors and narratives circulating. If a bench player starts receiving some hype, see what kind of return you could net if you put them on the trade block. Don't be afraid to make deals right now, even with the season several months away. Lay down the groundwork for your dynasty roster now by taking advantage of "buy-low" opportunities. Dynasty football never stops, and either should you. Be aggressive but don't fleece yourself or sell yourself short.
Below are my favorite dynasty buy-lows of the 2021 offseason. Take advantage now, reap the rewards later.
Wide Receivers
Tyler Boyd (Bengals)
At the prime age of 26-years-old, Tyler Boyd is the model of a consistent slot receiver that can handle volume week after week. Boyd was the WR11 from Weeks 1-11 before Joe Burrow suffered a season-ending knee injury. 2020 second-round pick Tee Higgins is an emerging star wide receiver and the Bengals could very well draft an offensive weapon like Ja'Marr Chase or Kyle Pitts with the fifth overall pick in the 2021 draft, but Boyd will remain valuable due to his slot receiving prowess and the Bengals desire to have Burrow among the league leaders in pass attempts. The Bengals will be able to support two, if not three, fantasy-relevant receivers. Boyd had a disappointing end to 2020 after the team lost Burrow, and combined with the rising hype around Higgins, Boyd manages might be eager to move him in fears that he will lose significant volume to Higgins. If the manager that rosters Boyd has those concerns, make a move for Boyd at a discounted price.
Will Fuller (UFA)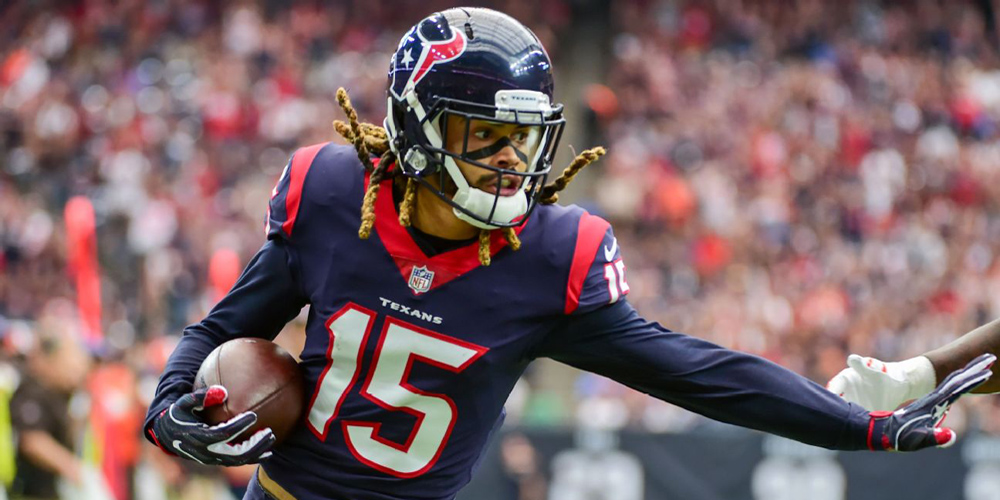 Will Fuller was flat-out dominant in 2020. Fuller ranked 1st in Yards Per Target, had the 2nd most Fantasy Points Per Target, racked up the 5th most Yards Per Reception, and finished with the 11th most Yards Per Route. He demonstrated his ability to be an elite receiver and the number one option on an offense. In 2020, Fuller transformed from a boom-or-bust option to a must-start WR1, ranking as high as the WR8 from Weeks 1-12 before being suspended for PEDs for the remainder of the 2020 season, as well as Week 1 of the 2021 season. Fuller is in a great situation for a free-agent wide receiver. If he resigns or gets franchised tagged by the Texans, he will remain Deshaun Watson's WR1. He could sign with a plethora of other teams such as the Las Vegas Raiders or the Miami Dolphins and would slide into the WR1 role immediately.
On the other hand, Fuller can sign somewhere to complement a team's existing WR1, such as signing with Green Bay, Kansas City, or Arizona. Fuller turns 27 prior to the start of the season and will undoubtedly have suitors this offseason, with a great chance of stepping back into fantasy relevancy when he returns from suspension. Fuller's cost of acquisition is the cheapest right now that it will ever be. Trade for Fuller before he signs in free agency and stays one step ahead of your competition.
Running Backs
Ronald Jones II (Buccaneers)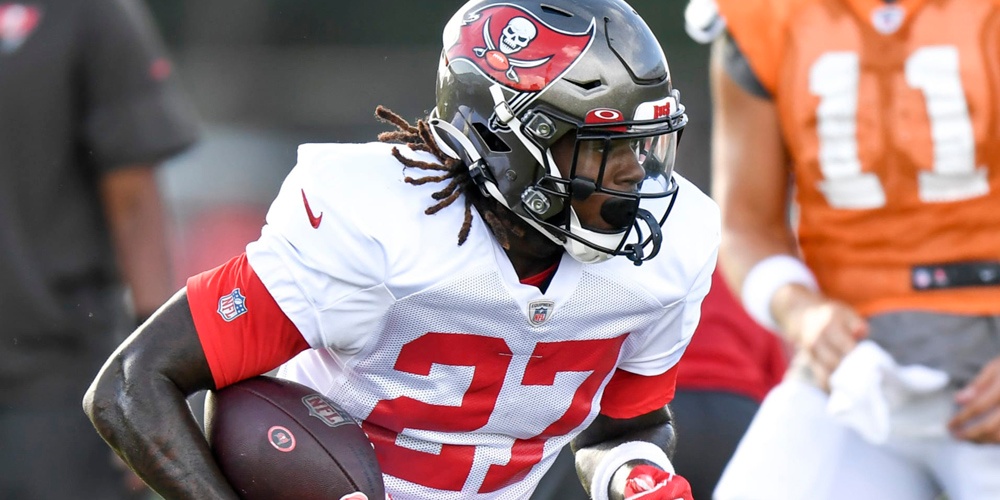 Ronald Jones fantasy managers had a rollercoaster of a season, as Jones was thrust into a running back by committee after the team signed Leonard Fournette. On top of that, Jones missed time due to COVID and injuries which hindered his overall performance. Despite the obstacles, Jones made the best of his situation. Jones was the RB10 from Weeks 1-12. In 14 games, Jones had the sixth most Yards Per Attempt, fifth-highest Yards Created Per Attempt, seventh in Yards Created Per Game, and eighth most Total Yards Created, and finished 12th in the league in rushing yards, illustrating his ability to produce at a high level as the featured back. Fournette should sign elsewhere this offseason, leaving Jones another opportunity for an expanded role in Tampa's offense. Tampa Bay could draft a compliment for Jones in the second or third round of the 2021 draft, but Jones, who turns 24-years-old before the season, will continue to be the early-down back for the Bucs with a chance at a three-down role once again. With Fournette's playoff performance fresh in fantasy manager's minds, Jones could be had at a significant discount for a potential RB1.
Damien Harris (Patriots)
After barely playing as a rookie in 2019, Damien Harris had a lot of buzz heading into 2020. Despite some injuries to begin and throughout the season, Harris showcased his potential as a workhorse running back. Harris rushed for 100 plus rushing yards on three different occasions in 2020 despite only playing in 10 games while averaging the seventh-most Yards Per Attempt and eight highest Juke Rate. Harris ranked first in Fantasy Points Per Target despite limited opportunities as a pass-catching back. With Rex Burkhead and James White hitting free agency, there will be plenty of chances for the 24-year-old Harris to take the reign as the lead back in New England once again. Harris will compete with disappointing 2018 first-round pick Sony Michel and 2020 rookie J.J. Taylor for touches. However, the Patriots are unlikely to add a significant running back in free agency or use high a high draft pick on one, leaving Harris with a great opportunity to carve out a three-down role for himself in New England in 2021. Although his ceiling is limited due to being non-existent in the passing game, Harris can prove his worth as a bruising, early-down back capable of a heavy workload.
Quarterbacks
Taysom Hill (Saints)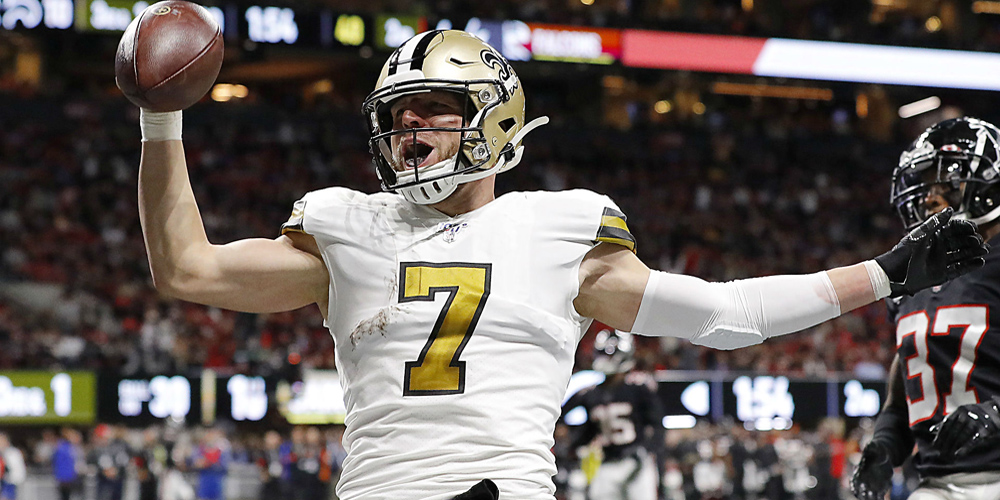 Sean Payton surprised the football world by naming Taysom Hill, not Jameis Winston, the starting quarterback when Drew Brees went down with a rib injury. When starting in place of Brees from Weeks 11-14, Hill was the QB6 in part due to his rushing ability. Depending on your league mates' thoughts on Hill could sway his value one way or another, but at this moment Hill's value is the cheapest it will ever be if he's named the starter for 2021. Hill proved to be more than a runner, tossing a 70.29 Completion Percentage in the four games he started. Hill's rushing upside is hard to ignore. He averaged 9.75 rush attempts and 52.25 rushing yards per game with four rushing touchdowns in the four games he started at quarterback in 2020, showcasing his versatile skill set and value for fantasy purposes. Hill is a polarizing player among fantasy managers, which could present a unique buying opportunity if the Hill manager in your league does not believe Hill will be the Saints' starting quarterback. This period in the offseason is the cheapest you will ever be able to acquire Hill. If Hill is named the starter for New Orleans, he has top-10 upside and his price will skyrocket to a level that will most likely be unattainable. Stay in front of this by trading for Hill at a lower cost now than he will ever be in the future. Although Hill turns 31 before the season starts, he is a great buy-low trade target for a win-now contender.
Marcus Mariota (Raiders)
Marcus Mariota filled in for the injured Derek Carr during Week 15 and posted 226 passing yards with 88 yards on the ground and three total touchdowns. Although this is a small sample size, the standalone performance might land Mariota a starting job somewhere in 2021. The Raiders have reportedly been taking trade calls for Mariota and it's only a matter of time until a team makes a deal for the 27-year-old, former #2 overall pick. In the right offense, Mariota could be a safe QB3, especially in Superflex formats. Send out an offer to the Mariota manager to see what his price tag currently sits at. He could be had at a relatively cheap cost compared to what his value would be if he gets traded and is named a starter in 2021.
Tight Ends
Adam Trautman (Saints)
Jared Cook is set to be a free agent this offseason, vacating 60 targets, which is about 70% of the Saints' tight end targets. New Orleans has limited cap room, so signing a big-name tight end in free agency seems unlikely. The Saints could draft a tight end on Day Two or Three of the draft, but they have several other holes to address in the draft first before adding another tight end. They already used a third-round pick on Trautman in 2020, leaving optimism surrounding an increased role for the 24-year-old tight end from Dayton in 2021.
Noah Fant (Broncos)
Noah Fant possesses all the traits of a budding elite tight end. He is entering his third year in the league, has first-round draft capital, and flashed his stud potential despite incompetent quarterback play throughout the season. Fant was the TE4 from Weeks 1-4, with the second-highest Target Separation and sixth-highest Target Share among tight ends, but ultimately fell victim to bad quarterback performances and injuries throughout 2020. Fant will bounce back from his shaky sophomore year with a quarterback upgrade (presumably). Courtland Sutton's return will benefit Fant and could open up single coverage for the matchup nightmare. If your league mate has given up hope for Fant, send an offer for him immediately. There is a better chance Fant finishes as a top-five tight end in 2021 than repeating his lackluster 2020 campaign. Stay ahead of the curve and make an offer for the blooming tight end star now before the Broncos make a change at quarterback and Fant's value catapults. Fant will only be 23-years-old when the season starts, with room to ascend into one of the league's premier tight ends.
STAY IN TOUCH
Sign up for FantasyData's newsletter and get awesome content sent to your inbox.
We'll never share your email address and you can opt out at any time, we promise.
---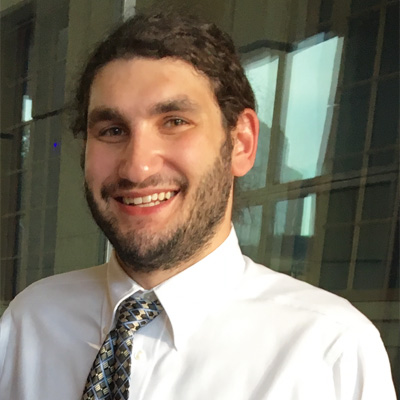 Josh is a Fantasy Football writer with 10 years of experience in competitive leagues. His professional background stems from the fast-paced world of sports media, with experience working for NFL Films and Thursday Night Football. His first-hand familiarity with the NFL gives him an interesting perspective in the world of fantasy football. Concurrent with his fantasy football analysis, Josh is a published sport and fiction writer. Josh resides in the Fishtown neighborhood of Philadelphia, Pennsylvania.