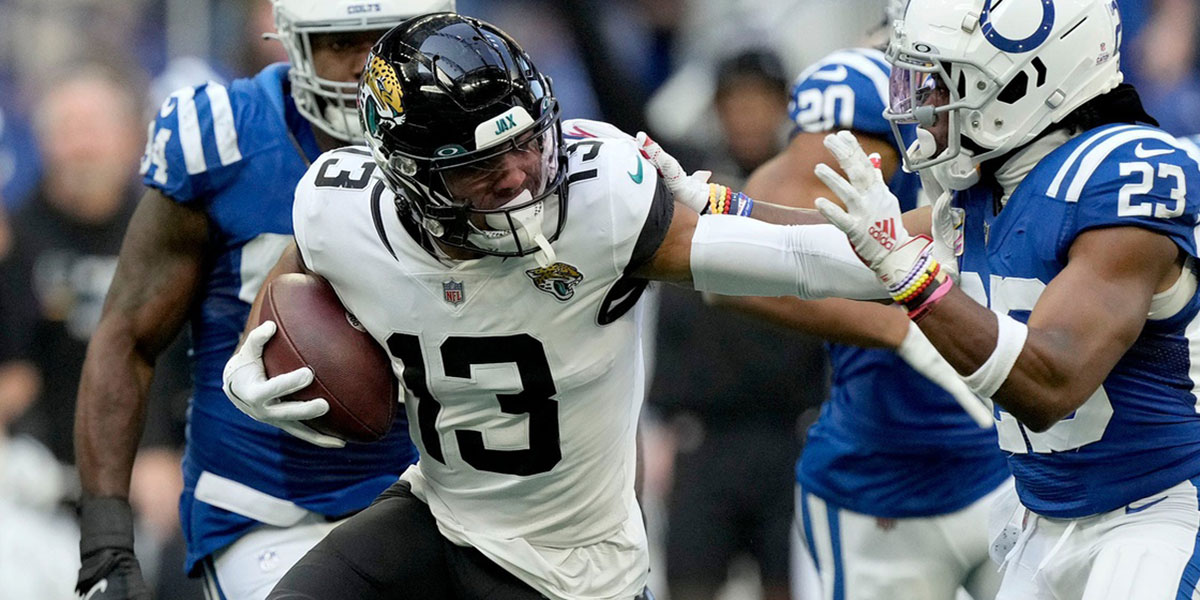 Dynasty Football Buy Low/Sell High Week 11
---
That was a fun week of football.
However, the fun didn't come without a cost. We had injuries to notable players like Cooper Kupp, JuJu Smith-Schuster, Jerry Jeudy, and so on. With these injuries likely having an impact on your dynasty team, who should you target to help you navigate troubled waters going forward?
Weekly, I'm going to focus on some buy-low and sell-high players to help you reach your dynasty goals. With that being said, let's get into it.
Buy-Low Trade Targets
Rachaad White – RB, Tampa Bay Buccaneers
Rachaad White was somewhat of a surprise start at running back for the Tampa Bay Buccaneers in Germany on Sunday. The 23-year-old was handed the keys to the car and went for 22 carries and 105 yards. While Leonard Fournette's injury assisted White, his role has been growing as the season has gone on.
With a bye week ahead for the Bucs, White's in a prime spot to continue eating into Fournette's workload going forward the rest of this season and potentially seasons to come.
If you're in need of youth at running back, White is an excellent player to try and acquire.
Darnell Mooney – WR, Chicago Bears
Who would've thought the Chicago Bears would be a fun team at this point in the fantasy season?
The emergence of Justin Fields has sparked some hope in dynasty managers of Cole Kmet, Chase Claypool and yes, Darnell Mooney. Mooney, who was virtually unstartable at the beginning of the season, has now seen his fortunes turn along with the rest of the Bears' offense.
While he only has 1 touchdown thus far this season, Mooney is seeing a 28 percent target share and 87.5 percent snap share for the Bears. For a team that hasn't been throwing the ball a lot (20.7 passing attempts per game), It's important to be on the field and involved.
If you believe in Fields, try and nab Mooney off a lackluster 57-yard performance.
Treylon Burks – WR, Tennessee Titans
There's still time to buy low on Treylon Burks. Burks was back in action this past week after missing 4 games on injured reserve. And to boost hopes of dynasty managers looking to acquire Burks, Nick Westbrook-Ikhine put on a show, taking eyes away from the first-round pick.
In his return, however, Burks drew 6 targets which were promising for his first game back after a lengthy absence. Going forward, his role should only increase, especially because of his draft capital and essentially being traded for A.J. Brown.
As a dynasty manager, I'm betting on Burks and taking the opportunity to get him on my team now before he blows up.
Sell-High Trade Suggestions
Devin Singletary – RB, Buffalo Bills
Why would we want to sell a starting running back on one of the best teams in the NFL?
Singletary is coming off a game where he saw 13 carries and rushed for 2 touchdowns in Buffalo's loss to the Minnesota Vikings. Even though the Bills are a high-scoring team and we want players from good offenses on our fantasy team, this is an opportunity to upgrade your running back slot.
The two touchdowns Singletary rushed for against the Vikings were his only two of the season thus far. His other touchdown came in the passing game. He has yet to reach 100 yards rushing on the year and is reliant on the passing game to boost his numbers. With Nyheim Hines entering the fold along with rookie James Cook, the pass-catching running backs could begin to eat into his receiving work.
Use the 2 touchdowns to distract other managers in your league and sell Singletary while the iron's hot.
James Connor – RB, Arizona Cardinals
Unless you're a competing team, I'd take James Connor's Week 10 performance and try to sell him.
The 27-year-old has struggled with injuries throughout his career and this year has been no different. At some point with running backs, the injuries are too much to overcome and you're left with no value in your asset. In 7 games thus far this season, Connor has only seen 20 carries or more in 1 game and has yet to have a 100-yard rushing performance.
With the Cardinals releasing Eno Benjamin this past week, you can use that to your advantage in trade talks as Connor looks to be the only worthwhile fantasy running back on the team.
Use the 21 carries and 2 touchdowns this past week to get younger and more reliable at the position.
Christian Kirk – WR, Jacksonville Jaguars
Christian Kirk has been awesome this season for Jacksonville. Not to mention, for dynasty purposes, Kirk is a number one receiver seeing 8.2 targets per game at 26 years old.
Trading away Kirk is more about trying to trade up based on his performance rather than not believing in the player. He's seeing the highest target share on his team at 24.6 percent along with a snap share of 90.1 percent. He's earning his contract.
If you're on the fence about Kirk, the Jaguars traded for Calvin Ridley at the NFL trade deadline and his acquisition will make an impact next season.
Again, Kirk is a good player, but this is an opportunity to trade up based on performance. Good dynasty managers look for and take advantage of situations like this to stay on top.
Redraft leagues are a sprint, dynasty leagues are a marathon. It's important to stay level-headed and avoid making rash decisions based on week-to-week results. It's more important to pick a direction, make a plan and stick to it. Stay tuned to FantasyData for weekly buy/sell options to keep you on track.
Quick Links
STAY IN TOUCH
Sign up for FantasyData's newsletter and get awesome content sent to your inbox.
We'll never share your email address and you can opt out at any time, we promise.
---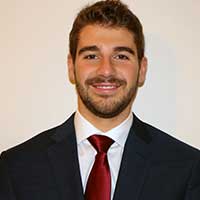 Nick has been an avid fantasy player for over a decade and is a life-long sports enthusiast. He brings two years of writing and some podcasting experience in both hockey and football to FantasyData. Based in Canada, Nick works in Human Resources when he's not stressing out about the Montreal Canadiens or Indianapolis Colts. He enjoys working out, most genres of music, and watching too much television and movies. You can follow him on Twitter @NickAGuido for content and conversation.