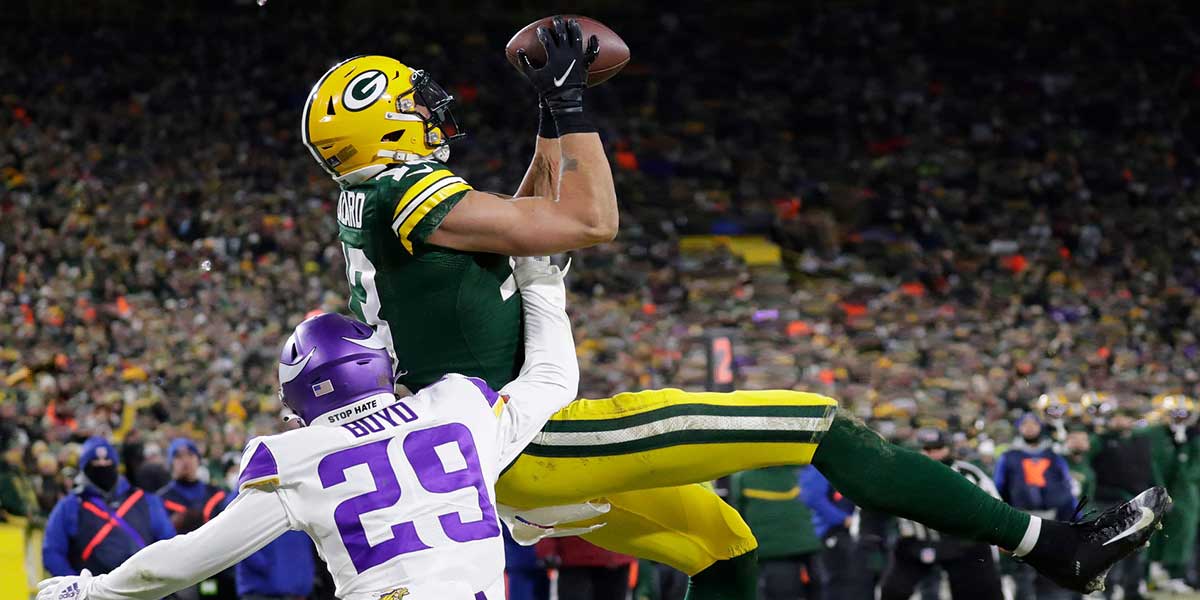 Dynasty Football Buy Low/Sell High Week 12
---
One of the most exciting weeks of the football season is here.
That means your fantasy season is coming down to the wire and it's time to make your final moves for your playoff push. We had another week of rough injuries to some promising young players that are probably making dynasty managers uncomfortable going into the final stretch. Stay calm and let's look at some transactions that may help you.
Weekly, I'm going to focus on some buy-low and sell-high players to help you reach your dynasty goals. With that being said, let's get into it.
Quick Links
Buy-Low Trade Targets
Rhamondre Stevenson – RB, New England Patriots
Rhamondre Stevenson has surpassed fellow running back Damien Harris as the lead running back in New England this season. Over the 2022 season, Stevenson has an opportunity share of 63.8 percent and a snap share of 65.2 percent compared to Harris' 39.1 percent opportunity share and 33.3 percent snap share.
Along with his better numbers, Harris is in the last year of his contract and is unlikely to be resigned by the Patriots this coming offseason. Much like the rest of the Patriots, Stevenson had a down week against the Jets.
This is a prime opportunity to send out your offers to get Stevenson on your dynasty rosters.
Garrett Wilson – WR, New York Jets
It's like Groundhog Day for the New York Jets offense.
Zach Wilson is proving week in and week out that he's not an NFL starting-caliber quarterback and has just been benched. While that isn't great for Jets fans, dynasty managers should be able to capitalize on their current situation. Standout rookie wide receiver Garrett Wilson should be a prime target for any manager right now. Wilson is seeing a 22 percent target share and has a route run percentage of 27, leading the wide receiver group in both categories.
If we look ahead to the 2023 offseason, I'm betting on the Jets making a permanent change at quarterback. With a good roster around the next quarterback, a coach players love to play for, Garrett Wilson's fortunes will change for the better.
Don't miss this chance to buy low.
Allen Lazard – WR, Green Bay Packers
Christian Watson is the apple of everyone's eye right now. That's good news if you're looking to target another Packers receiver.
Allen Lazard is posting an 89 percent snap share, 21.9 percent target share and 30.6 percent routes run. If I'm a contending team, Lazard is just the type of player I'm looking for to solidify my roster.
Watson's performance over the last few weeks should help in your negotiations with Lazard's current dynasty manager. Shoot your shot in trying to get him on your team.
Sell-High Trade Suggestions
Demarcus Robinson – WR, Baltimore Ravens
A few weeks ago, I had Baltimore Ravens wide receiver Devin Duvernay in this section of the article. Duvernay was going through his strongest stretch of the season and was a prime sell-high trade candidate. If you sold high at the time, you're probably satisfied with how things have gone. Now, I'm suggesting you do the same with Demarcus Robinson.
Robinson is coming off a game where he saw 9 targets for 9 receptions and 128 yards. Over the last few weeks, Lamar Jackson has been looking his way and it's showing on the stat sheet and with the eye test.
Long-term, with Mark Andrews and Rashod Bateman as the first and second options on offense going forward, the pecking order after those two will likely be a constant shuffle. I'm taking Robinson's performance over the last few weeks and selling to the highest bidder before the season's over.
Jamaal Williams – RB, Detroit Lions
Talk about found money. If you're lucky enough to roster Jamaal Williams, you're feeling really good about yourself right now. He's overtaken a seemingly unhealthy D'Andre Swift as the RB1 in Detroit and is putting up top-10 running back fantasy numbers.
The fact of the matter is Williams' fantasy value has never been higher. If you're not trying to sell high or not asking around to see what you can get for him, you're doing your fantasy team a disservice.
If you're a contender, I can see you wanting to hold on and ride this out. But if you're in the middle of the pack or rebuilding for next season, Williams is a must-sell at his current value.
Marquez Valdes-Scantling – WR, Kansas City Chiefs
It's a numbers game in Kansas City.
Kadarius Toney, Mecole Hardman and JuJu Smith-Schuster are all hurt, not to mention running back Clyde Edwards-Helaire's injury as well. Marquez Valdes-Scantling is the last man standing next to Travis Kelce. Some managers went all-in on Toney last week and Hardman the week before that. If I'm a Valdes-Scantling manager, I'm furiously working the lines trying to pawn him off to those panicking managers.
The fact of the matter is, Kelce is Patrick Mahomes II's number one target, always was and always will be. Who falls in line after, will continue to be a rotation. Right now, Valdes-Scantling's value is the highest of the secondary options.
I don't like gambling with the roulette that is the Kansas City Chiefs wide receiver group. If your name is Travis Kelce, I want no part of it. Capitalize on the perceived value of Valdes-Scantling as the lone remaining wide-out option for Mahomes II.
Redraft leagues are a sprint, dynasty leagues are a marathon. It's important to stay level-headed and avoid making rash decisions based on week-to-week results. It's more important to pick a direction, make a plan and stick to it. Stay tuned to FantasyData for weekly buy/sell options to keep you on track.
STAY IN TOUCH
Sign up for FantasyData's newsletter and get awesome content sent to your inbox.
We'll never share your email address and you can opt out at any time, we promise.
---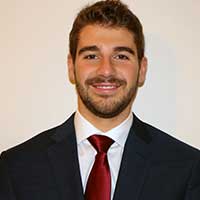 Nick has been an avid fantasy player for over a decade and is a life-long sports enthusiast. He brings two years of writing and some podcasting experience in both hockey and football to FantasyData. Based in Canada, Nick works in Human Resources when he's not stressing out about the Montreal Canadiens or Indianapolis Colts. He enjoys working out, most genres of music, and watching too much television and movies. You can follow him on Twitter @NickAGuido for content and conversation.