Dynasty Football Buy Low/Sell High Week 4
---
Dynasty Football Buy Low/Sell High Week 4
Well, that was fun. We had a mixed bag regarding both NFL game results and fantasy football. Plenty of studs didn't show up for your team, and some players continued their promising starts to the season. The games provided us with many buy low/sell high options in terms of dynasty football formats.
Weekly, I'm going to focus on some buy-low and sell-high players to help you reach your dynasty goals. With that being said, let's get into it.
Buy-Low Trade Targets
Tom Brady – QB, Tampa Bay Buccaneers
This Tampa Bay Buccaneers offense has looked less than explosive through the first three weeks. The tides should start to turn for Tom Brady and the Bucs, maybe even as soon as this week.
So far, Brady has had to play games without Chris Godwin, Mike Evans, and Julio Jones and has had to get used to life without Rob Gronkowski. Even without his usual weapons, the Bucs are still throwing the ball at a high rate. His attempts per game are at 34.3, higher than Lamar Jackson, Jalen Hurts, and Aaron Rodgers.
Even though Brady is at the ripe age of 45, for dynasty managers on the verge of or who are contending, you might be able to get Brady on the cheap before this offense gets back on track.
D.J. Moore – WR, Carolina Panthers
It's early, but D.J. Moore is in the running for fantasy bust of the year relative to ADP. He was selected in a group of wide receivers that consisted of Jaylen Waddle, Michael Thomas, and Amon-Ra St. Brown, to name a few. Disappointing to say the least.
Even though Moore is an uber-talented NFL player, his fantasy situation is leaving much to be desired. Through three games, Moore is posting 18 total targets, 88 yards, and only one touchdown.
Suppose you can afford to navigate the highs and lows that are undoubtedly coming for Moore this season. In that case, he's a really good buy-low player who you're hoping has a better quarterback/offensive situation next season.
Dalvin Cook – RB, Minnesota Vikings
Here we go again with Dalvin Cook. Fantasy managers drafting Cook know that there are 2-4 weeks per year that they have to prepare to be without him; the first absence could be coming this week against New Orleans in London. Given his age and the frustration his injuries have caused managers throughout his career, you might have a manager in your league who's willing to look elsewhere. That's where you jump in.
Cook is top 12 in rushing attempts and yards this season with 43 and 203, respectively, while also holding a top 10 opportunity and snap share at 70.1 percent and 67.2 percent, respectively.
If I'm a contender, Cook is the ideal player to push my team over the top.
Sell-High Trade Suggestions
Devin Duvernay – WR, Baltimore Ravens
Well, this was unexpected.
Baltimore Ravens wide receiver Devin Duvernay has had a nice start to the season. In an offense with generally low passing output and other weapons such as Mark Andrews and Rashod Bateman, Duvernay is carving out his own role.
Through 3 games, Duvernay has posted eight catches on eight targets, 121 yards and 3 touchdowns. On top of that, he's been on the field for 57.2 percent of snaps as the third passing option on offense.
Having said all that, I'm taking this opportunity to send feelers out throughout my leagues to see if I can trade Duvernay and another asset for something more proven. This will be your best chance to capitalize on his value.
Robert Woods – WR, Tennessee Titans
Get out while you can.
Robert Woods of the Tennessee Titans has given us a mixed bag to start the season. Through 3 games he's totaled 9 catches on 16 targets for 137 yards; each week his numbers have increased.
It's only a matter of time before first-round rookie Treylon Burks breaks out and takes over the Titans' offense. If I had Woods on my roster, I'm seeking out contending teams, selling them on his positive progression in those statistical categories, and getting out of my shares before he falls to the second or third option in the passing game.
David Njoku – TE, Cleveland Browns
The tight end position is a disaster again this season. Most of us are reluctantly playing the streaming game at the position, and David Njoku's big week three game is a prime example of how frustrating this fantasy situation can be.
Njoku was considered a sleeper by many coming into this season. Given Jacoby Brissett's focus on the tight end position and the athleticism of Njoku, he was a pick well spent near the end of drafts. He then came out of week one and week 2 with total stats of 4 receptions on 6 targets for 39 yards. He followed that up with a week three performance of 9 receptions on ten targets for 89 yards and one touchdown. Like I said, frustrating.
Unless you have Travis Kelce, Mark Andrews, or Darren Waller, week to week, you're holding your breath. Find the manager who's convinced this is the true breakout and sell them this past week's performance.
Redraft leagues are a sprint; dynasty leagues are a marathon. It's important to stay level-headed and avoid making rash decisions based on week-to-week results. It's more important to pick a direction, make a plan and stick to it. Stay tuned to FantasyData for weekly buy/sell options to keep you on track.
---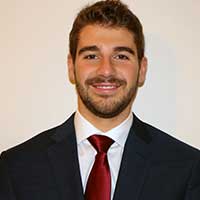 Nick has been an avid fantasy player for over a decade and is a life-long sports enthusiast. He brings two years of writing and some podcasting experience in both hockey and football to FantasyData. Based in Canada, Nick works in Human Resources when he's not stressing out about the Montreal Canadiens or Indianapolis Colts. He enjoys working out, most genres of music, and watching too much television and movies. You can follow him on Twitter @NickAGuido for content and conversation.