RB/WR Opportunity Breakdown For Week 4
---
RB/WR Opportunity Breakdown For Week 4
>>>FREE to the public this week!
The most important thing for fantasy football is obviously how many fantasy points a player scores. But that's not the end of the story, not by a long stretch. The peripheral statistics also tell an important story. Looking at snaps played, snap share, targets, and target share gives you a complete picture of a player's usage during football games. If a player isn't producing but they are getting snaps and opportunities, then your concerns can be tempered because they are still part of the game plan. Conversely, if they are scoring points but on minimal usage, you also might want to temper your expectations for them going forward. As a FantasyData several you have access to a number of tools including, statistics, advanced metrics, and efficiency metrics, to help you navigate the fantasy football map.
Running Backs
Goal-line carries matter. Both Nick Chubb and Kareem Hunt are among the league leaders with 11 attempts within the 10-yard line, and Hunt had three attempts this past week against the Steelers compared to just one for Chubb. The difference between the two players is that Chubb is converting his attempts at a much higher rate than Hunt. After rushing for another touchdown last Thursday, Chubb has now converted three of his six attempts within the 10-yard line into touchdowns, while Hunt hasn't yet scored on four attempts. Hunt does have a receiving touchdown inside the 10-yard line, but if he doesn't start converting some of his rushing attempts you have to wonder will the Browns start to give all goal-line work in the coming weeks. This isn't limited to the goal-line either, as Chubb has been much more efficient inside the red zone in general.
Nick Chubb and Kareem Hunt both have 11 rushing attempts inside the 20 yard line. Chubb has 4 touchdowns and 46 yards to Hunt's 0 touchdowns and 21 rushing yards. https://t.co/pvp76HHank

— Shane says (@ShaneIsTheWorst) September 25, 2022
The Jets continue to confound. A week after losing snaps to Michael Carter AND Ty Johnson, while playing on just 27.1% of offensive snaps against the Browns in Week 2, Breece Hall overtook both to lead the running backs with a 51.3% snap share in Week 3. Hall's usage took a positive turn as well, as he was targeted a team-high 11 times, even if for reasons unknown; Michael Carter's 11 rushing attempts led the way with Hall seeing just 8 attempts. On the season Hall has seen a 14.2% target share compared to Carter's 10.8% share, even if he's on the wrong side of a 56.5%/41.8% backfield timeshare at the moment. It's still early, and rookie running backs typically see their snaps and usage increase as the year progresses so we should be encouraged by Hall's usage thus far. If Hall's usage continues to increase and he maintains his efficiency, 0.89 fantasy points per opportunity, he could be in line for a breakout week sooner than later.
Seven running backs have been targeted on at least 15% of their team's pass attempts after no running backs hit that mark in 2021, which only three running backs seeing a 14% target share, led by Najee Harris's 14.4%. Harris has seen his target share drop to 10.9% and ranks 19th at the running back position. Harris is now averaging 3.66 targets per compared to 5.52 last season and has also seen his rushing attempts decrease from 18.05 per game to just 13.33 per game this season. His opportunity share of 78.5% is still the sixth highest in the league, it is a significant decrease from his league-leading 86.4% share in 2021. This decrease of opportunities per game from 23.6 per game to 16.9 has been crushing to Harri's fantasy production which was largely built on insane volume in 2021, and his fantasy scoring has fallen 5.2 points per game from last season.
Interestingly enough, a high workload does not equal fantasy success for running backs so far this year. Of the running backs ranked in the top 10 of opportunity share only Saquon Barkley (RB1), Jonathan Taylor (RB10) and Christian McCaffrey (RB11) are producing as RB1's on a per-game basis. That's the same number of players within that subset are RB3's or worse, with Dalvin Cook (RB25), Josh Jacobs (RB30), and Alvin Kamara (RB43) all severely underperforming their elite usage share. What does this mean exactly? I don't know; I'm not that smart, but if I had to bet, I would be on Cook and Kamara to improve upon their current production.
After three weeks, I think it's safe to say that Saquon Barkley is back. His 22.6 fantasy points per game would be the second highest of his career if maintained over a full season, and he's also showing more juice than he has in years. His 11.3% breakaway rate ranks fourth for running backs, and his 92.66 yards created per game ranks first. He's seeing elite volume with an 88.3% oppurtinity share (2nd highest), while also being efficient with 1.0 fantasy points per opportunity is ninth highest at the position. If you were able to acquire him cheaply in dynasty leagues, or in the second round of redraft leagues, you have to feel good right now.
Receiving Options
After a quiet Week 1, six targets, and a 17.6% target share, Amari Cooper has been a target hog over the past two weeks. In Week 2 he secured nine targets on his way to a 37% target share, and a 35% target share this past week. Cooper has turned those targets into yards (101 receiving yards each of the last two weeks), and fantasy points (48.2 points) and has moved into the league leaders in target share on the season. While Cooper has established as the first option for the Browns, David Njoku has become the second option. After just one target in Week 1, Njoku has been targeted 15 times in the ensuing two weeks, including 10 this past week, while Donovan Peoples-Jones who saw 11 targets (32% target share), has only been targeted four times total in the following two games.
Diontae Johnson continues to be a target hog no matter who his starting quarterback is, Duck Hodges, Mason Rudolph, Ben Roethlisberger, or Mitch Trubisky. In dynasty leagues, I'll just keep acquiring Johnson every time the "he's going to have to deal with a new QB" narrative begins anew, which should be any week now considering how poorly Trubsiky has played.
Through 3 weeks only 1 player has seen double-digit targets every week. Diontae Johnson. The due is phenomenal.

Ceedee Lamb has hit the mark in 2 of 2 weeks so he could join Johnson tonight.

— Shane says (@ShaneIsTheWorst) September 26, 2022
Ceedee Lamb did in fact see double-digit targets, with a team-high 12 targets in Dallas's Monday night win over the New York Giants. He now ranks second at the wide receiver position with an elite 33.7% target share, and his 34 total targets are tied for second most at the position through three weeks. If you were hoping to buy low on Lamb in dynasty leagues that window has slammed shut for the foreseeable future now that he's progressed into target hog status.
We are down to seven wide receivers with at least a 30% target share, eight if you want to round up for Jaylen Waddle and his 29.7% share, and this list includes just one rookie, Drake London. London's 32.9% target share is the fourth highest for wide receivers, though his 8.3 targets per game ranks just 23rd. Atlanta is currently one of the lowest volume passing offenses in the league, largely due to positive game scripts. If they regress to the mean at all and are forced to pass more often London would be in store for a significant uptick in raw volume. With the caveat that there have only been three games played so far this season, London is currently on pace to best rookie WR1's from the past two seasons, Ja'Marr Chase's (23.7%) and Justin Jefferson's (25.8%) in target share.
One of the early surprises of the 2022 season would be Curtis Samuel being the target leader for the Washington Commanders. Samuel has captured a 23.6% share, and 30 total targets, easily outpacing Terry McLaurin who has a meager 16.5% share and 21 total targets. Jahan Dotson has produced early in the season averaging 13.0 points per game, but that scoring is boosted by three touchdowns on his 18 total targets. He's the low man on the wide receiver totem pole right now with a 14.2% share and is actually being out targeted by running back J.D. McKissic as well as his wide receiver teammates.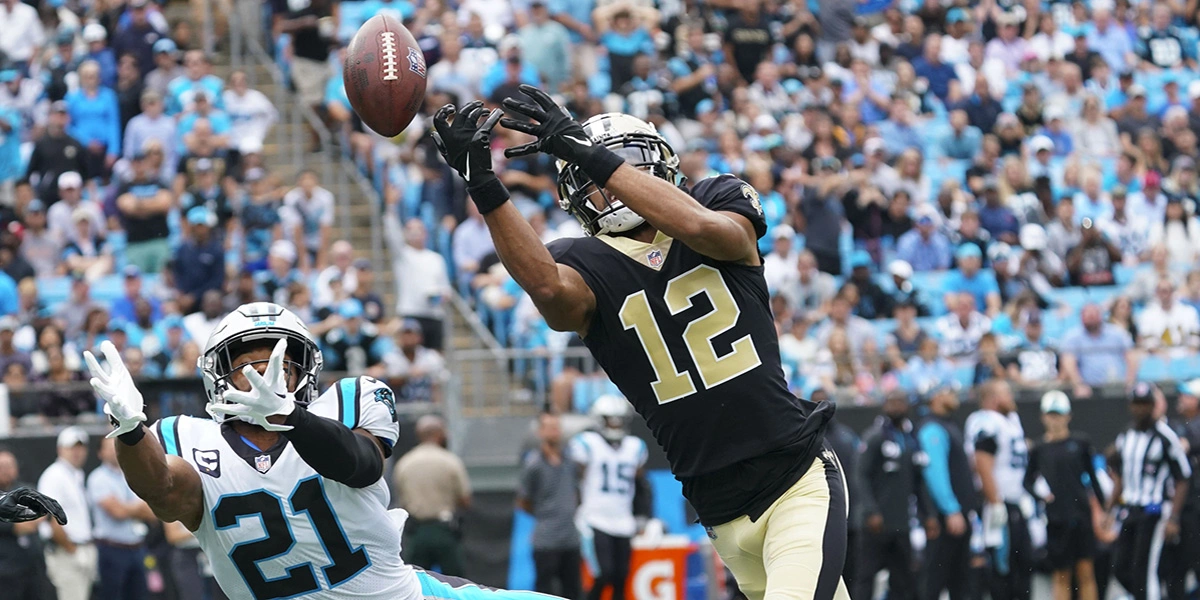 Chris Olave might be the WR2 of the rookie class. Not only is his fantasy scoring impressive, 14.6 points per game, but so is his 26.6% target share, which ranks 17th in the league (second among rookie wide receivers). Olave is the best of both worlds with high volume and high opportunity targets with an aDOT of 15.2 yards which is the sixth highest in the league, while he leads the league in air yards per game with 147.66 air yards per game which is a full 24 yards more than the next nearest wide receiver (Courtland Sutton).
If you're looking to buy low on receivers who have underperformed their target shares thus far, I'd suggest trying to acquire Ceedee Lamb, Diontae Johnson, and Brandin Cooks. Each of these players is ranked outside the top 25 in points per game but within the top 12 in target share.
Thank you for reading. The great Yogi Berra once said "It's getting late early", and no other statement could better encapsulate the fantasy football season. Three weeks may seem like a small sample size, but after three weeks we have enough data points to determine what is a trend.
---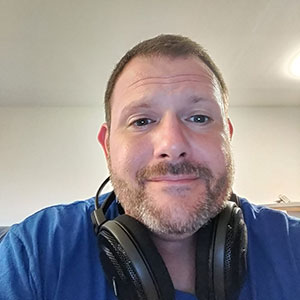 Shane Manila is currently a writer for Dynasty League Football, co-host of the Dynasty Trades HQ podcast, Manic and Chill (DLF YouTube), and Dynasty Intervention. Don't let all the dynasty talk fool you though, Shane loves redraft (almost) as much as he does dynasty football. An FSWA member, Shane formerly contributed his redraft insights via FantasyPros.com. At its core fantasy football is a weekly game, regardless of what format you are playing, and helping you make the correct decisions every week is Shane's only goal. Well, and to entertain you. No reason you can't be informed and entertained at the same time.