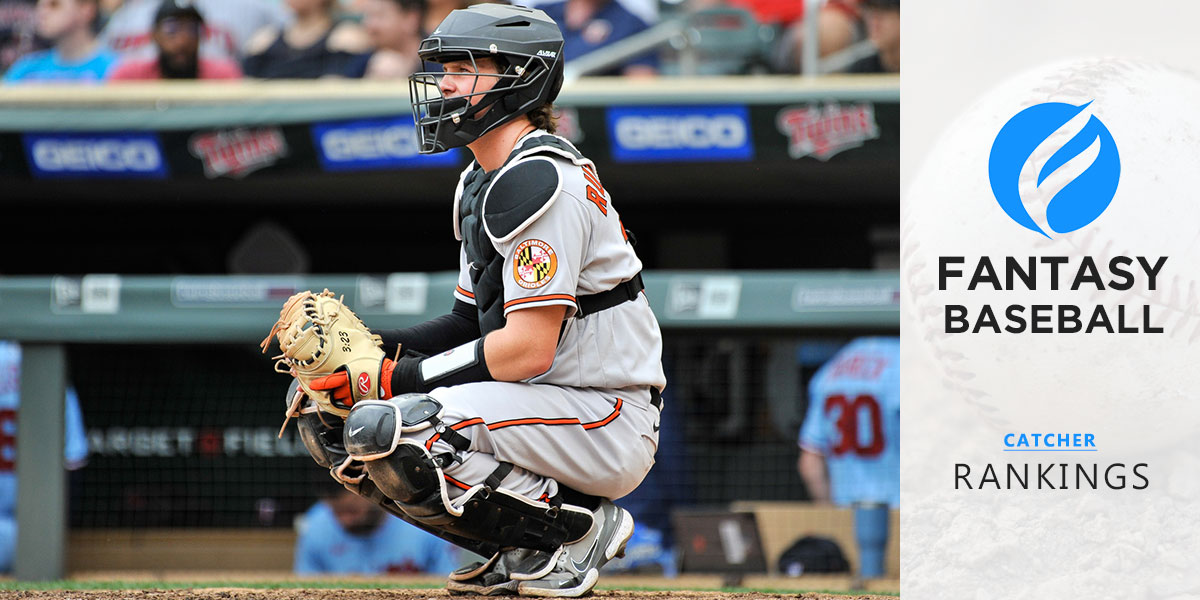 Fantasy Baseball Catcher Rankings
---
Fantasy Baseball Catcher Rankings
This list is all about the catchers. They are important but traditionally similar to the tight ends or kickers in fantasy football. There are very few elite ones that will provide regular points to your team. You traditionally want guys who get on base, hit for power, and aren't a liability at the plate. If your league gives negative points for errors, then look for sure-handed catchers as well. If you can get a catcher who has dual-position versatility, then that's the best. That means you can stick an outfielder like Daulton Varsho into catcher and get some great points at a low-scoring position.These rankings are based the traditional points scoring where you get a point per hit, walk, RBI, run, or total bases. Same for stolen bases or hit-by-pitches, or many other settings. However, they lose a point if they strikeout, ground into a double play, or commit an error.
Top 30 Fantasy Catchers

1. J.T. Realmuto, Philadelphia Phillies
Realmuto is the only catcher that I would be willing to take early. He's a stud that plays far better than the average catcher. If this were fantasy football, he's the Travis Kelce of fantasy baseball. One of very few catchers that steal bases, Realmuto had a 20/20 season last year. That's beyond rare in baseball for a catcher. Plus, it was the 3rd in his last four seasons to have more than 20 home runs, another rarity. Meanwhile, Realmuto has an excellent eye at the plate getting plenty of walks and an OBP over .340. This all lands him a high points floor in fantasy. He's now 31, but playing better than he ever has on an excellent Phillies squad. The only catcher to truly impact every category of fantasy baseball, he's the clear C1.
2. Adley Rutschman, Baltimore Orioles
I've bought into the Rutschman hype after a stellar rookie season. He's my C2 for what I'm expecting him to do this year which is hit over .275 with 20+ home runs and getting close to 100 RBIs. Last year, as a rookie mind you, he had a crazy 16.7% walk rate with a strikeout rate barely above 18%. First, it's rare for any player to walk that much OR strikeout that low. Next, it's even more rare for a catcher to do that. Finally, a ROOKIE catcher did that? Yea, he's a star and won't be long until he's the C1 in these rankings. Adley's in store for a huge year.
3. Daulton Varsho, Toronto Blue Jays
Varsho is the cheat code among fantasy baseball players. He's the Taysom Hill. Varsho won't play more than 5-10 starts at catcher this next year, if even that much. Yet, because he caught enough last year, fantasy outlets will have him listed at catcher along with outfield. Thus, you're getting an outfielder's production at a position that's extremely hard to gain positive point value from. Even on a new team like the Blue Jays, Varsho should hit 25+ home runs while approaching 30 stolen bases. With a better lineup around him, he should score over 100 runs and get close to 90 RBI. All of that is too amazing to pass up at catcher in fantasy baseball. I'd pay up for Varsho after the first couple of rounds.
4. Will Smith, Los Angeles Dodgers
Smith brings a ton of power to the catcher position with plenty of RBIs. Among catchers over the past couple of seasons, Smith is first in runs and second in home runs and RBI. That's really good for an everyday catcher. He's a stud-hitting catcher that will get 120+ starts a year. On a loaded Dodgers lineup, Smith is always in position to drive in runs or to score. He might have a few errors, but overall, Smith is the best-hitting catcher behind Realmuto, just without any of the speed or upside of the others. He's a good catcher to plug into your lineup and never take out.
5. Willson Contreras, St. Louis Cardinals
Willson went from the Cubs to division rival Cardinals over the off-season. His bat should follow along just fine which is what raises his stock so much in fantasy baseball. He's had at least 20 home runs in four of his last five seasons plus over 50 RBI in his last five seasons. That's stellar production from an offensive black hole position. He's improving still after setting a career-best strikeout rate. Playing on the Cardinals will give him elite offensive surroundings with the ability to routinely score runs or drive in guys. That will give him a nice bump up on the RBI and runs scored after playing on a miserable Cubs team the last few seasons. He's a high-floor, low-ceiling reliable fantasy catcher.
6. Salvador Perez, Kansas City Royals
You know what you're getting when you draft Perez. He's going to get you at least 20 home runs and 80 RBI with an above-.250 batting average. You'll gladly take the 50+ runs he scores too. Perez isn't going to win you your league, but won't lose it. He's a solid fantasy contributor that will consistently put up points. He's a great hitter at the position and should play in 110+ games. Just don't expect any walks or stolen bases.
7. Sean Murphy, Atlanta Braves
Murphy should see a huge uptick in production going fro,m the ginormous Athletics' park to hitter-friendly Atlanta. Plus, he'll be surrounded by better hitters which should mean more pitches that Murphy can hit or do some damage with. In addition, that means more runs, RBI chances, and walks. Murphy should see the lineup regularly whether behind the plate or at DH on days that d'Arnaud catches. Murphy will get you plenty of hits, home runs, and RBI, however he's not going to contend for league leader in any of those categories. That caps his upside at around 20 home runs, 75 or so RBI, and 60-70 runs. Plenty good, but not elite. However, you'll take that since it's practically guaranteed and a super-high floor above the rest of the catchers below.
8. Alejandro Kirk, Toronto Blue Jays
Kirk had a breakout year that led the Blue Jays to trade the best catching prospect in the league, who is conveniently ranked right below. Kirk hit for a high average with decent power last year. Although that power dropped off a cliff towards the end of the season, I'll give him a reprieve due to it being his first full-season with regular playing time in the MLB. He possess a ton of risk if he truly doesn't get the power back, however a catcher that hits .270 with 10 or so home runs in the middle of the powerful Blue Jays lineup gives a very nice floor. He'll be reliable enough to start every day, but won't be a top-five catcher like he could be.
9. Gabriel Moreno, Arizona Diamondbacks
Yes, it's weird seeing a young and inexperienced catcher this high, especially one with so few games played. However, I'm a believer in his ability. Already this Spring Training, he has two home runs and driving the ball to all fields. He's a high-contact hitter that could flirt with .300 in the Majors. Plus, he's showing good power to approach 20 home runs and should walk plenty thanks to his elite eye. Moreno might take a couple of weeks to a month to get going and win the large share of the catching duties with the Dbacks, but he's worth the wait. Stash him and watch him hit his way to the top-10 or even five among fantasy catchers.
10. William Contreras, Milwaukee Brewers
The Braves dealt William to the Brewers in order to acquire Murphy. This was a beaucoop move by the Brewers who got their catcher of the present and future. He's an All-Star hitter already after starting at DH for the NL in the All-Star Game last year. He's a powerful hitter that should get you close to 30 home runs and over 80 RBI. Yet, I'm not sold that he'll hit for a high enough average or not strikeout. He made contact last year at a below-average rate which doesn't help inspire confidence. When he does make contact, he's ending the ball far. It's just a big question of how much will he hit. That causes me to put him here as if he starts striking out too much, then his fantasy value will skydive.
11. Cal Raleigh, Seattle Mariners
12. M.J. Melendez, Kansas City Royals
13. Tyler Stephenson, Cincinnati Reds
14. Jonah Heim, Texas Rangers
15. Travis d'Arnaud, Atlanta Braves
16. Shea Langliers, Oakland Athletics
17. Mitch Garver, Texas Rangers
18. Joey Bart, San Francisco Giants
19. Danny Jansen, Toronto Blue Jays
20. Eric Haase, Detroit Tigers
21. Christian Vazquez, Minnesota Twins
22. Francisco Alvarez, New York Mets
23. Logan O'Hoppe, Los Angeles Angels
24. Keibert Ruiz, Washington Nationals
25. Yasmani Grandal, Chicago White Sox
26. Austin Nola, San Diego Padres
27. Carson Kelly, Arizona Diamondbacks
28. Elias Diaz, Colorado Rockies
29. Mike Zunino, Cleveland Guardians
30. Jacob Stallings, Miami Marlins
Keep watch for my next fantasy baseball rankings which will be covering the first basemen! Be sure to go read the Starting Pitchers or relievers editions as well! Until then, May the Force be with You this fantasy baseball season!
STAY IN TOUCH
Sign up for FantasyData's newsletter and get awesome content sent to your inbox.
We'll never share your email address and you can opt out at any time, we promise.
---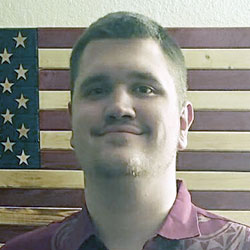 Jake is a native Phoenician and die hard fan of all the Arizona sports teams as well as the NFL and MLB. He is a Christian and a college student pursuing a dual degree in Sports Management and Sports Journalism. He is currently writing for DynastyNerds as well as a site expert at Fansided. He is obsessive about sports and stats. Jake's other hobbies include music, movies/TV, traveling and studying history. He is an avid Star Wars, Marvel, and DC fan (nerd). He wants you to know that the Jedi were the reason the Republic fell and that Dynasty>redraft. You can follow him on twitter @Darthdbacks or Discord @DarthDbacks. He is Open to doing any AMA's or podcast guest spots.